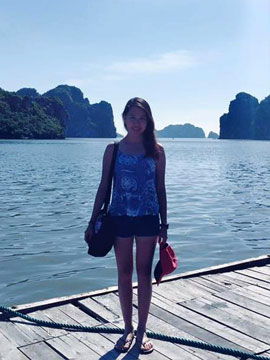 Jarin T
AUTHOR
Content on JustRunLah! is generated by different categories of authors.
When the tag
AUTHOR
is displayed next to an author's name, it means that the post comes from an account of a
JustRunLah!
employee or from an official account of the company.
The tag
GUEST
indicates people / organisations who partner with
JustRunLah!
to write about subjects of their expertise. If you are a professional wanting to provide content, please
click here to contact us
.
The tag
BLOGGER
is displayed in all posts written by independent JRL bloggers.
Click here to start your own running blog
.
For more information please read our statement of integrity here.
A couch potato-turned-runner and now a sports editor who runs and races actively, I have experienced almost everything and anything it takes for someone to transform into a runner. Cooling weather, scenic routes and a handful of running buddies make up my favourite running combo. Let's run free, run well and run happy!

Entries by Jarin T