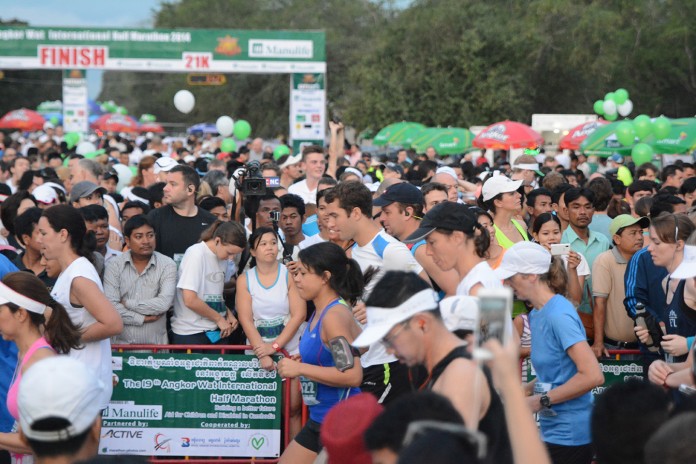 The widely anticipated Angkor Wat International Half Marathon 2015 (AWHM) is just 1 week away from starting on 6th December 2015 in Siem Reap, Cambodia! AWHM has been an internationally recognized race event since 1996, where runners from all over the world run in support for the victims of antipersonnel mines in Cambodia and underprivileged children. For the next 5 years starting from 2015, Manulife will serve as the lead sponsor for the mega fundraising sports event.
Last year, over 8,000 runners from 78 countries took on one of the most unique race routes of the world – the ruins of Angkor Wat, a UNESCO World Heritage site ranked No. 1 landmark in the world by TripAdvisor's 2015 Travellers' Choice Award. A record number of runners will also be expected at this year's race as they get to discover and explore the amazing history, culture and geography of Siem Reap, Cambodia. Be it your first half-marathon or trip to Cambodia, here are 4 useful tips to make the best out of your race trip!
1. Physical training -Train, recover, condition

Long distances such as 21km and 10km are challenging because they require more stamina, endurance and allocation of energy reserves throughout your running journey. Many beginners and novice runners will have been using the "10 Percent Rule" (10PR) as a guide to increasing weekly mileages – it states that one should not exceed their weekly mileage by more than 10% over the previous week. This prevents overuse injuries from occurring and is a safe and easy method for runners of all levels to use in their marathon training.
Runners should also bear in mind the local climate in Siem Reap and try as much as possible to simulate race day. The weather in Siem Reap during December is at a comfortable temperature of around 25 degrees centigrade and offers a moderately flat race course for AWHM 2015. So runners, do bear in mind what sports attire and gear to include in your packing list. Surely you wouldn't want to be racing with ultra thick fabric meant for winter!
As much as training hard and regularly for AWHM is important in maintaining one's stamina and form, rest and recovery for your muscles is equally important. Be flexible and make changes to our training plans should you experience strain and tension around your knees, calfs or ankles. Why not consider Cross-training as an alternative cardio activity? Examples include cycling and swimming which engages complementary muscle groups while offering the same heart pumping, adrenaline-rush workout experience.
2. Nutrition – Eat well to run well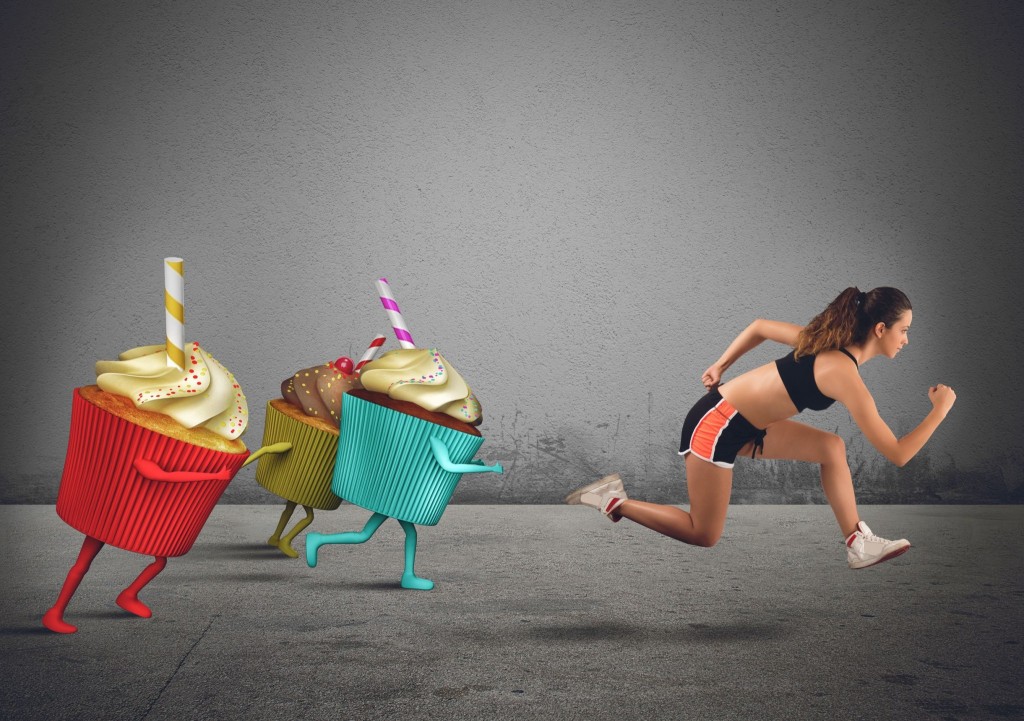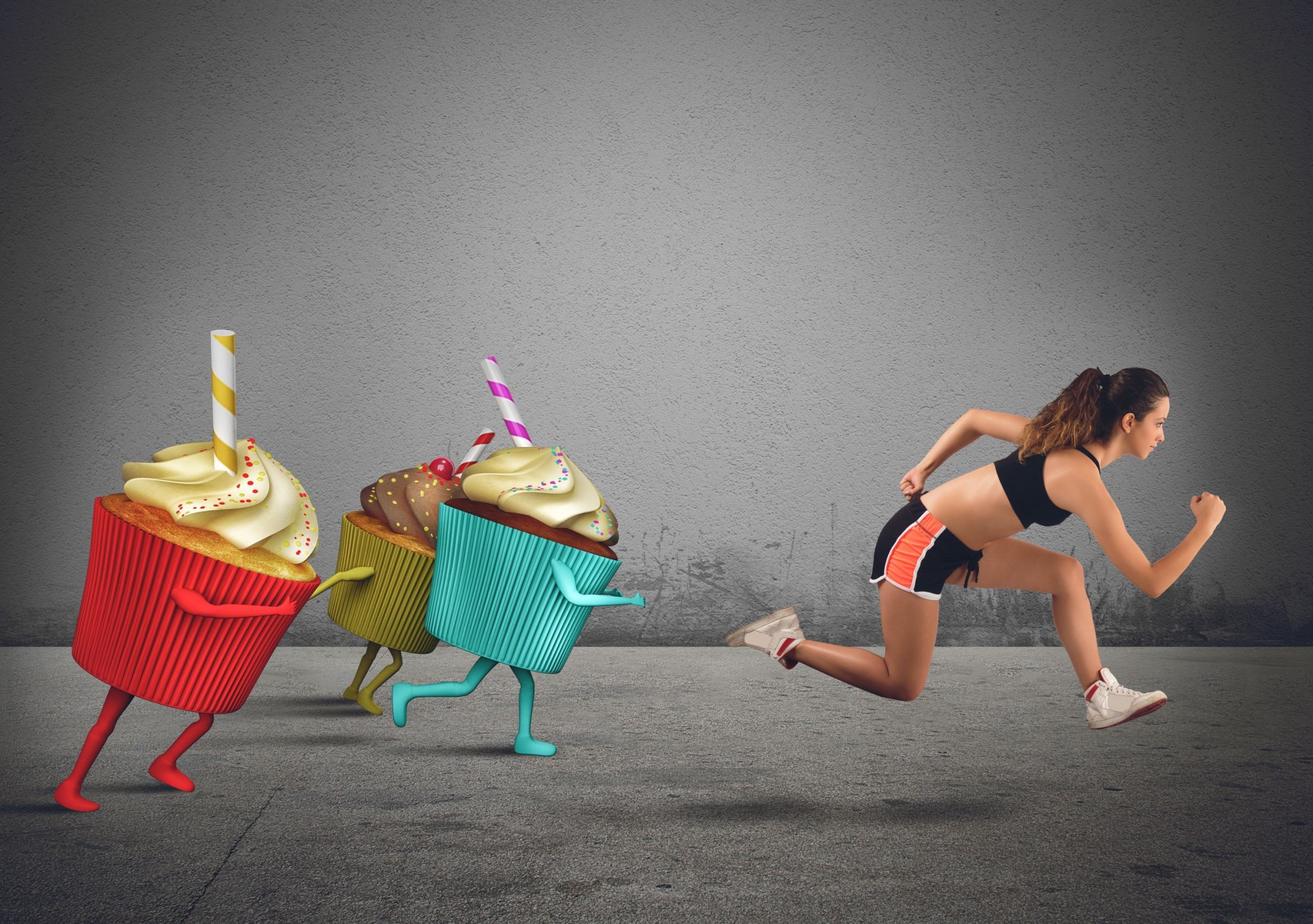 We all know the benefits of carbo-loading before a long-distance race but many do not know the What, What and How.
What and How: The 'carb' in Carbo-loading isn't just any other carb you find in your kitchen or grocery store. In order to conserve glycogen and utilize it effectively during the race, you should choose carbs that are low in fat, fiber and protein such as rice, pasta, potatoes, fruits with skins peeled. Try to include at least one carb source every meal and avoid trying out new foods nearer to race date. Yes, it can be a boring routine to eat the same old things for your meals for a few days and missing out on your intake of ice cream and oily foods, but nothing worth having comes easy!
Foods high in fiber might cause stomach upset during the runs while foods high in protein and fats make you feel fuller faster and take longer time to digest and utilize.
When: Definitely not 1 day or 1 month before race date. 2-5 days pre-race day is the recommended period to start carbo-loading. Some runners woulld like to do a trial run where they carbo load for 2-3 days and head for a long distance run to see if this carb-combination works for them. If so, simply use this combination for the actual race week.
3. Race details – Get it right!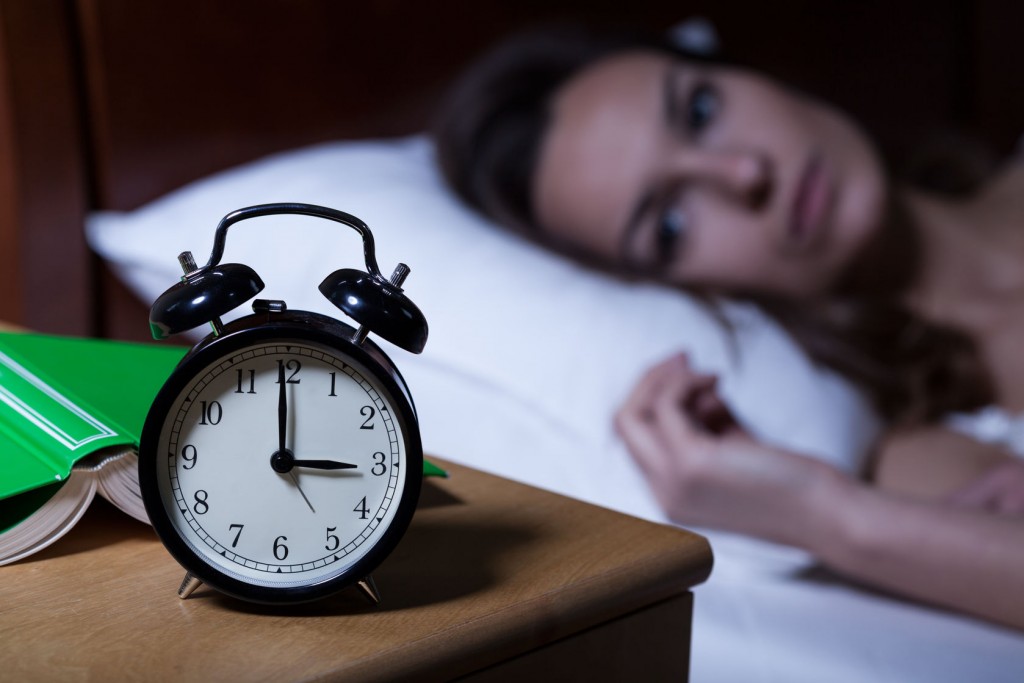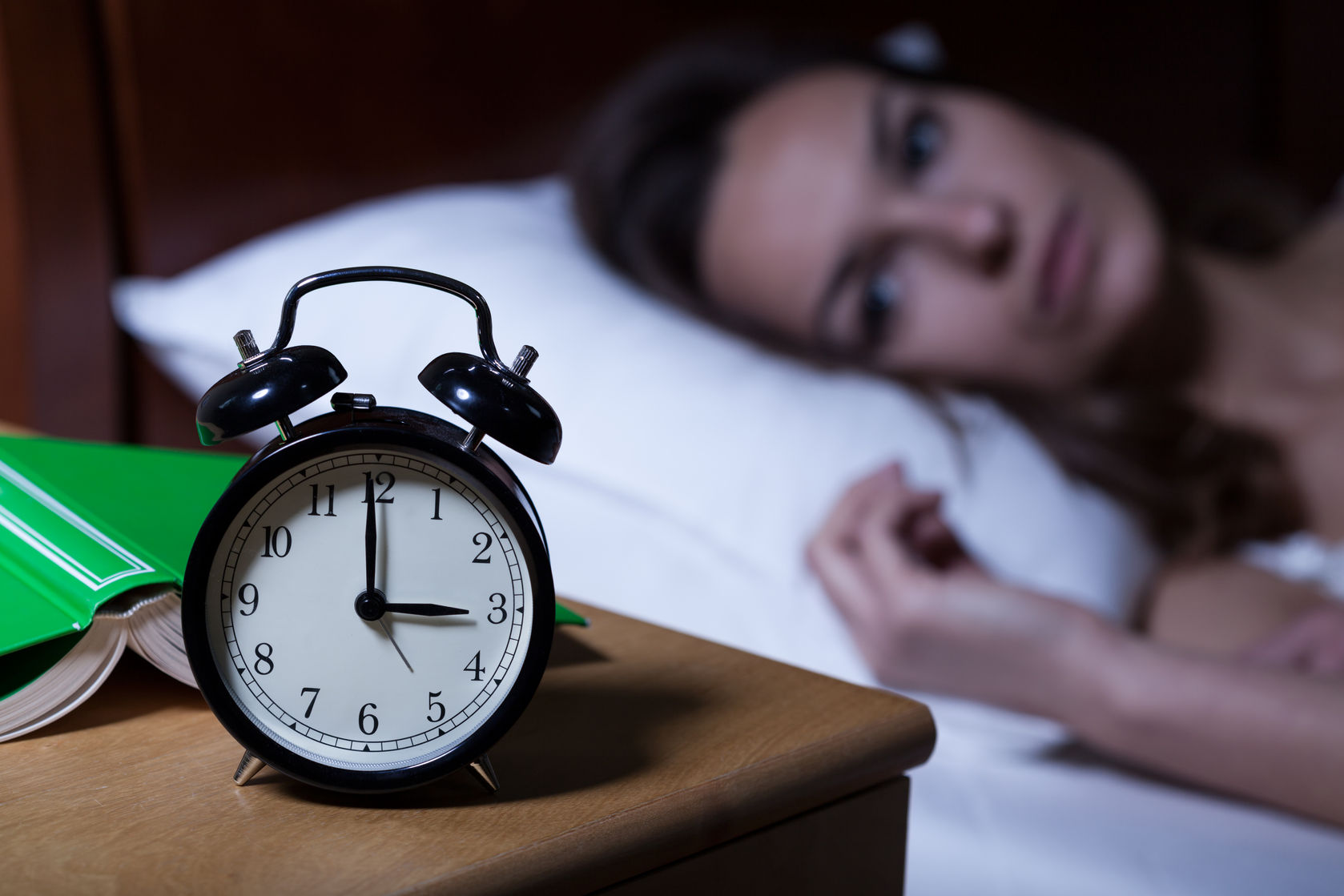 You are in the best form ever, been hitting your Personal Bests almost every session and looking forward to smashing another one on race day – only to realize that you've overslept past race time and rushed to the wrong race venue!
No runner would ever want to be in that dreadful situation. As such, it is always advisable to confirm, reconfirm and do whatever it takes to ensure that you reach the race venue on time, at the correct place and with the essential things you need to successfully complete the run. Race venue transport race registration, accommodation and even emergency contacts are some things you have to settle in your home country even before you leave for the airport.
Another key factor to a successful race is to check out the race course prior to the race so that you get a visual picture and notes of some landmarks or turns along the route. Race course preview videos like the one above allow runners to get a feel of how the route would be like on race day and plan their hydration and energy boost strategically.
The stunning AWHM 2015 race course winds through the Angkor Archeological Park, offering stunning views of ancient Hindu and Buddhist temples. Angkor Wat Temple, built in the early 12th century, and the world's largest religious monument, and is also the starting point. The course itself is relatively flat and follows a narrow road that's frequently lined by trees. Attractions along the route include Ta Prohm Temple, (or Jungle Temple) which was featured prominently in the film adaptation of Tomb Raider staring Angelina Jolie; The Elephant Terrace, with bas reliefs featuring hunting scenes and elephants and Bayon Temple with hundreds of carved smiling Buddha faces.
4. DIY research – Know what to expect!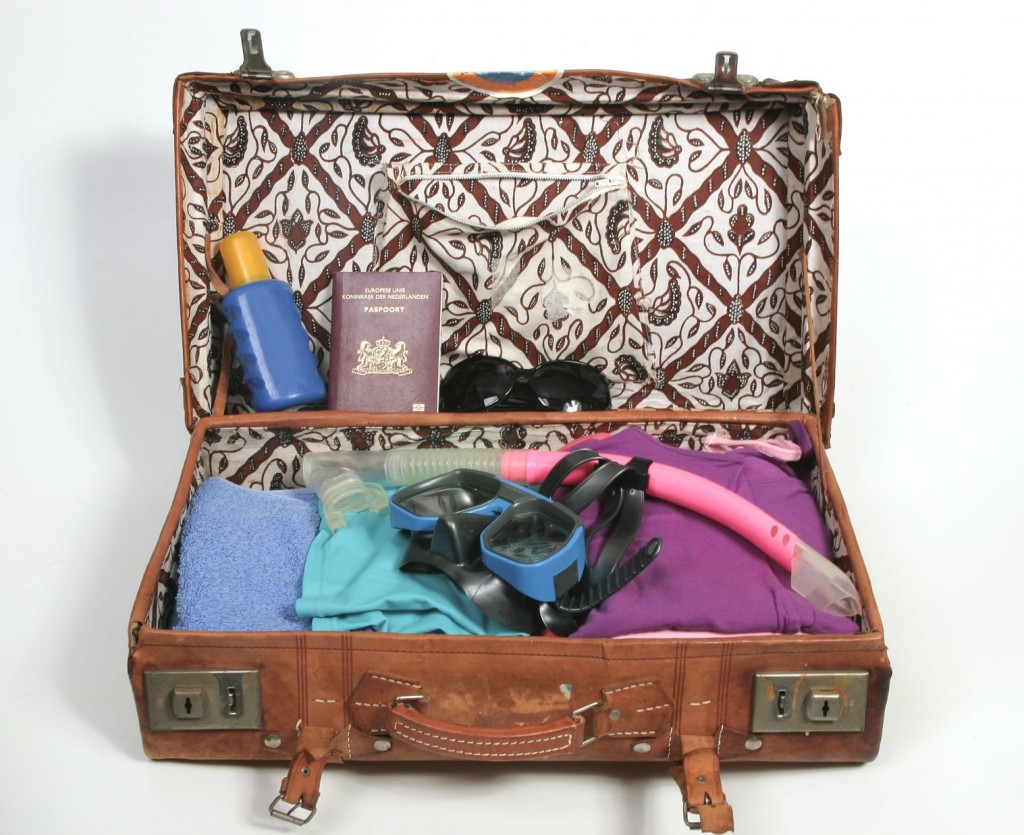 It's time to grab your luggage or backpack and prepare for your travels to Siem Reap! The first thing that you should get ready is your travelling documents – passport, visa, travel insurance and other documents necessary for entry to Cambodia.
Next, pack your attire by taking into consideration of the season in Siem Reap during December, with temperature range of approximately16 to 27 degrees centigrade. Not to forget to bring along your usual medication, mobile phones, charging devices and money for shopping!
Do your research on the places of attraction and local culture before heading to the airport so that you would not run run out of ideas to explore Siem Reap. Try out Cambodian delights at the Angkor Night Market, shop for souvenirs at Psar Chaa Old Market or enjoy delicate Cambodian crafts and pieces at Artisans d' Angkor!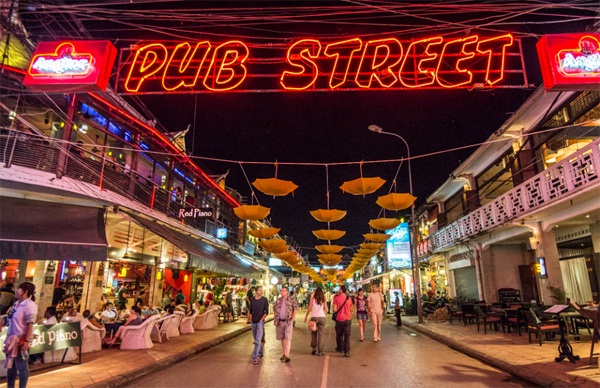 Siem Reap also offers a wide variety of restaurants, bars and cafes that offer authentic Khmer and traditional Cambodian dishes, Asian-Western fusion foods and Western choices. Cuisine Wat Damnak and Le Malraux are just 2 of the many eateries in Siem Reap that are highly recommended. Pub Street is also a popular place to hangout for post-meal drinks or meals, with reasonably priced food and beverages.
If you want a complete Cambodian experience, pick up some basic Khmer phrases to communicate with the locals or read up on the history and culture of the place. You might even end up making new friends with a simple "sour-sdey" ("hello" in Khmer) and discover a whole new side of Cambodia!
It's 7 days and counting until the Angkor Wat International Half Marathon 2015 begins!