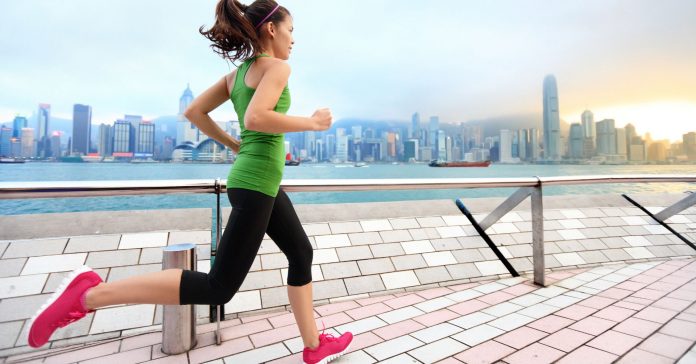 Even though it's hot and humid in Hong Kong, it's surprisingly one of the countries where you can find comfortable running spots in. Running could improve cardiovascular health, boost mood, get rid of stress, and enhance physical stamina. These are good benefits to your body whether you're training for a running competition or running just as a hobby. Hong Kong has been called a concrete jungle by some people. This bustling metropolis may not seem like it, though, primarily because its countryside is home to some of the world's most scenic and natural spots, including nature reserves and parks.
Not only is it an ideal place for hiking and outdoor activities, but it's also considered a running paradise. You can discover a lot of hole-in-the-wall places and local hidden gems when you run around the city. In addition to improving your physique and get a good workout session, you get to know Hong Kong deeper than what your eyes can see.
Jogging and Heart Health
When going for an advanced or long run, though, ensure to be equipped with an Automated External Defibrillator (AED), as it can help save you or other's lives in case of a sudden cardiac arrest. Innovative companies like Avive Life have developed such equipment specifically to be used anytime by anyone.
Whether you're an amateur runner, an experienced one, or just plain curious about the different running paths, here is a list of the most beautiful running trails for your next run in Hong Kong:
1. Victoria Road
A pounding heart will be distracted by the beautiful sights of Victoria Road when you run this moderately complex route through a recreational park. With a distance of 6 to 7 km, this trail could be considered as easy to moderate.
Once you leave Kennedy Town, you'll end up on the streets, making your way to mountains, beaches, and even waterfalls as you run away from the urban area and into nature. Once you finish the distance, you may choose to relax on the beach of Aberdeen. You can slowly start running back again when you've had enough of the beautiful water view.
2. Hong Kong Island Harbourfront
This is perhaps the easiest running route in Hong Kong to reach for the local Hongkongese. Runners can receive a clean, fresh air, cool breeze, or hot, humid view of the harbour on promenades with an organised palm trees design. There's only 3 km on this route, so it will not take you long. This is a tremendous daily trail to just insert a sweat-off session before or after work.
3. Bowen Road
Run this route, and you will experience a Hong Kong original running trail. Hong Kong runners have loved Bowen Road ever since, and this is understandable because of the flat pavements and a slight elevation within Wan Chai that make it a great location to set records.
Walk along the park path in this area as far as Stubbs Road and double back to create a cool 5-km loop. This is considered an easy trail, so feel free to try out running in this area if you have just begun your running journey.
Do you know that running can boost your mental health? This trail is a perfect fit to give you that calm vibe. Bowen Road is peaceful, quiet, scenic, and perfect for an early morning jog. This is because "car-free" zones keep the noise and smoke away from pedestrians and allow pedestrians to be independent. Although Wanchai is still bustling all around you, it offers a peaceful and relatively flat environment in shaded streets. If you're looking for a quiet place to enjoy your favourite pastime, Bowen Road is probably your best bet.
4. Mount Davis
Mount Davis appears to be a mountain, but it isn't. And here's the thing: in contrast to how you perceive mountains as hard places to run, Mount Davis isn't. It's also a popular travel destination for biking and hiking. You'll get fantastic views of the city from the summit. Several ruins of a fort and even a secret bunker still lie on Mount Davis. It was an important keep during World War II. Of course, you shouldn't miss out on the sunset. This trail is super easy with a distance of 2 to 4 km only.
5. The Peak
Would the wilderness be too harsh for you to run through? Would you prefer to stick to the streets only in Hong Kong? Take a 3.5km run along the Peak and take in views of the city's best buildings and architecture. There are towers and skyscrapers of all sizes and shapes, and you'll also reach the top of the island known simply as the Peak.
It's highly recommended to take the Peak trail if you wish to see the city at its best. Running around the track and reaching the Peak itself is an accomplishment since it's the highest in Hong Kong. This trail works as both a route for exercise and nature exploration.
Conclusion
Hong Kong has some of the most incredible trails in the world. Listed here are just some of them. You probably have even more on your list and have likely picked a few places you like the best.