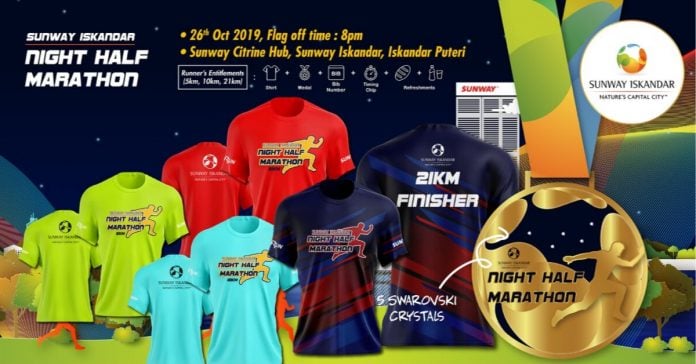 Let's join Sunway Iskandar Night Half Marathon! You will feel the difference, running under the stars! The event will take place on 26th October 2019, happening at Sunway Citrine Hub, Iskandar Puteri, Johor. Here are 6 reasons why you must join this event.
1. You get a Finisher Medal with 5 Swarovski Crystals
You will get a medal embedded with Swarovski crystals. Yes, you've heard it right, not just one, not just two, but FIVE Swarovski crystals to represent the starry night that you will get to experience running in!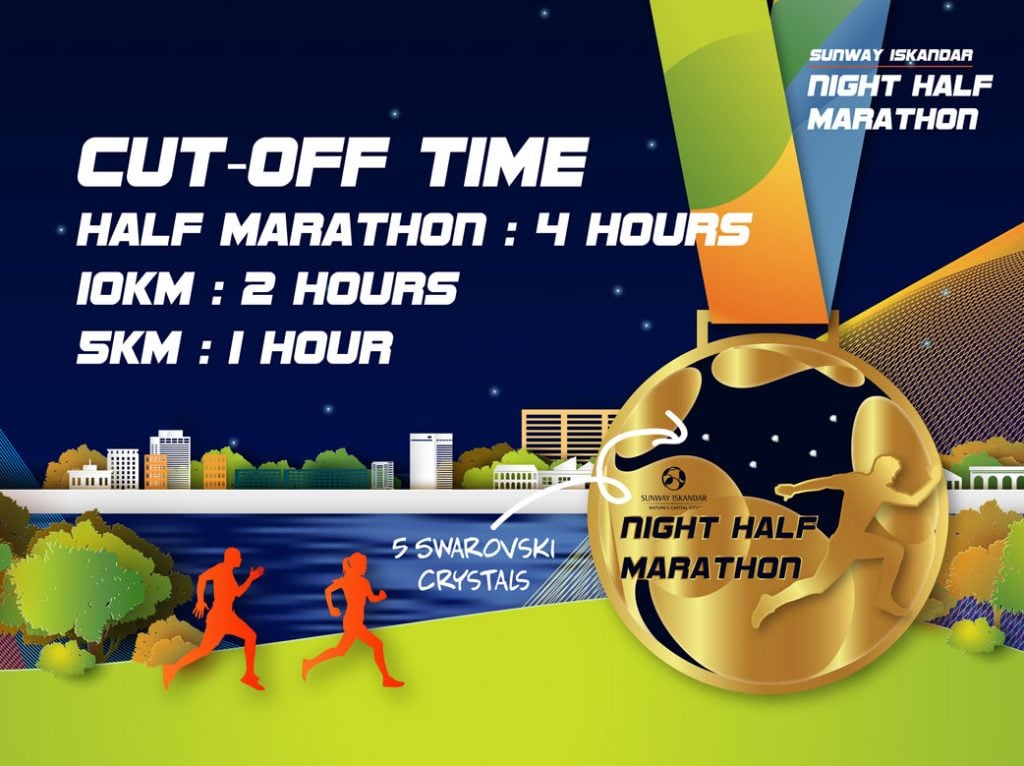 Runners of all categories – 5KM, 10KM and 21KM who complete the course within the cutoff time will be entitled to the finisher medal.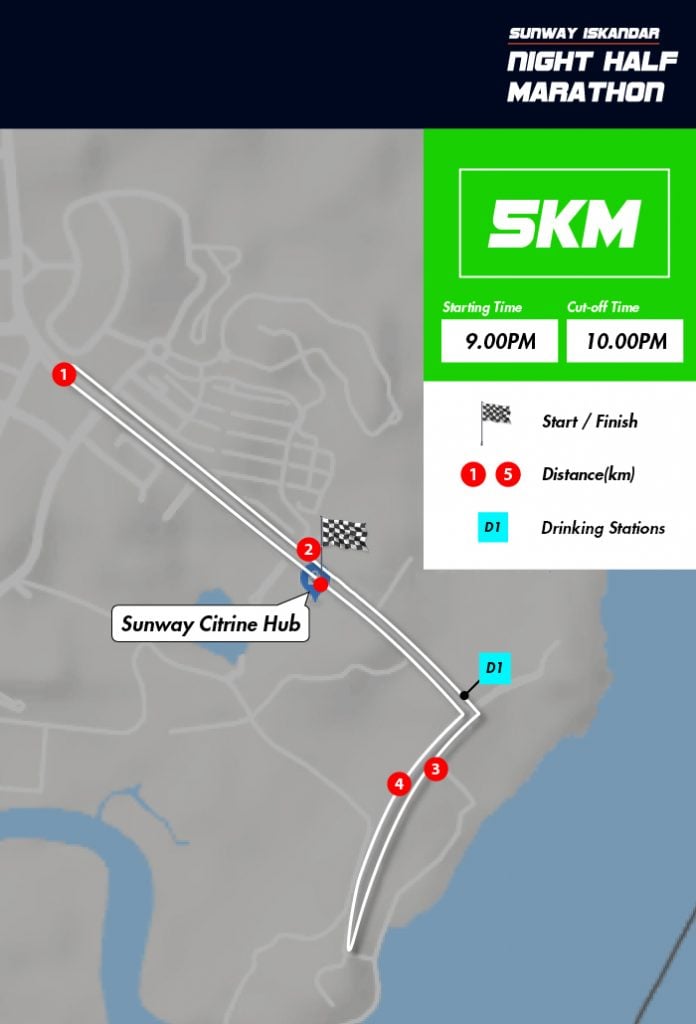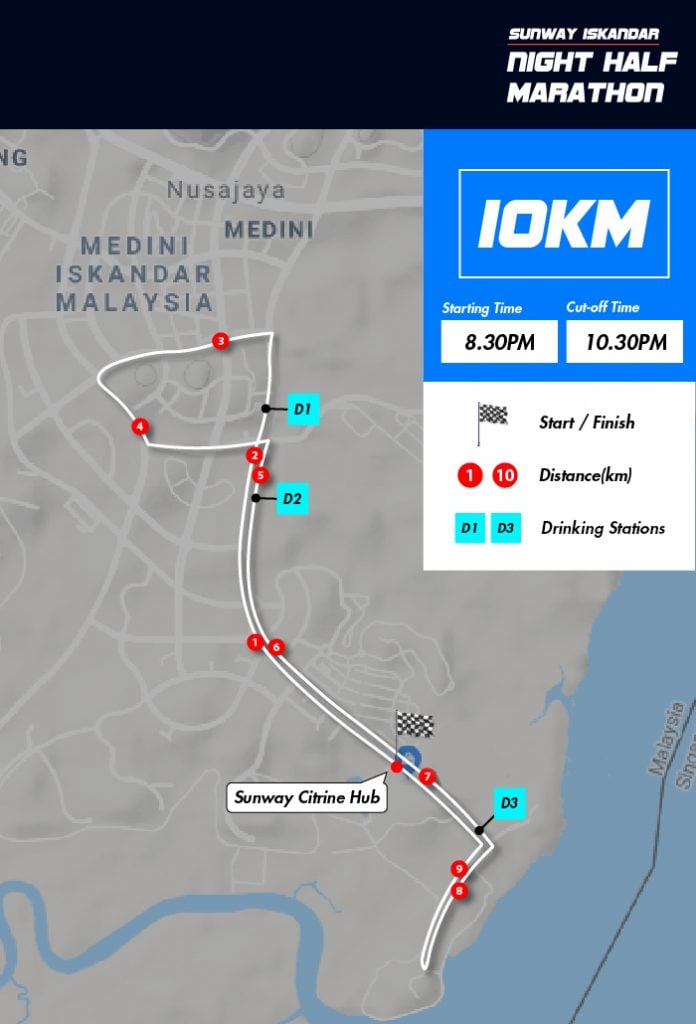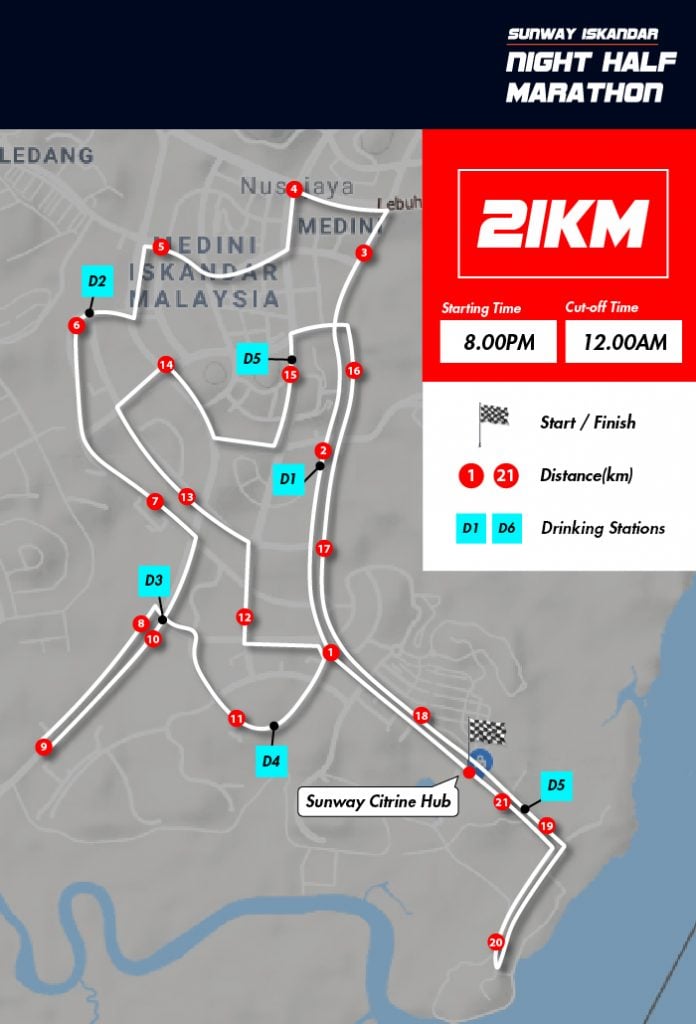 Also, 21KM runners will have an option to top-up RM30 to get a limited-edition full sublimation finisher tee from ULTRON!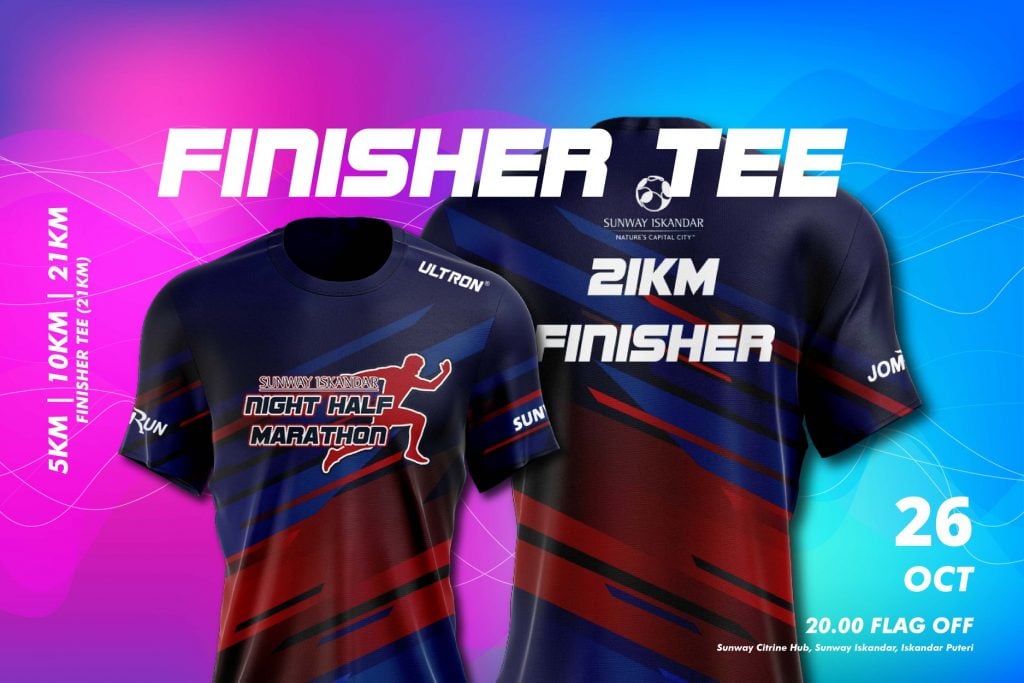 2. The Half Marathon falls on a LONG WEEKEND! Yay!
It's a long weekend for Singaporeans (and Malaysians)! The run will be happening on the 26th of October 2019 which will coincide with Singapore's Deepavali holiday (28th of October) – a perfect time to take a short vacation in Johor!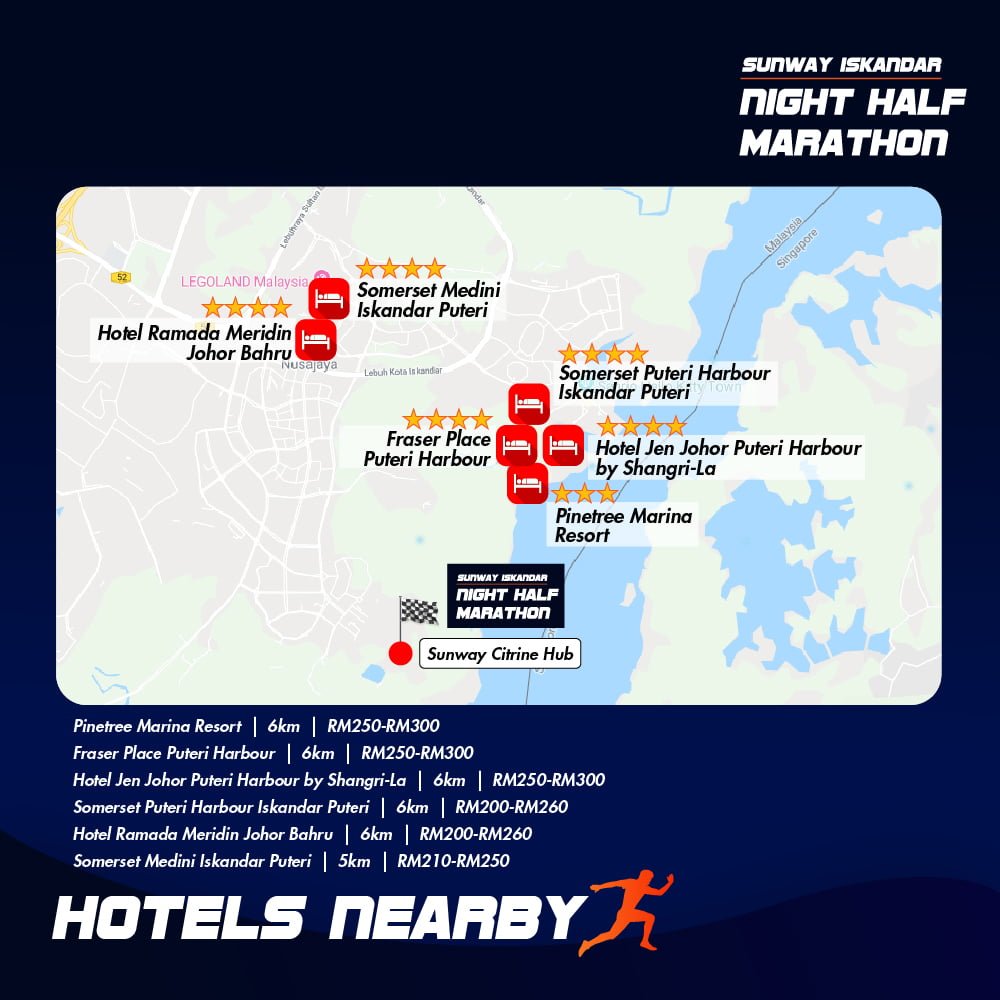 3. 120 Trophies will be given out on that day! Wow!
The organizer will be giving out 120 trophies in total, making it 10 trophies for each category! There will be cash prizes up for grab as well so what are you waiting for? Time to lace up and start training now!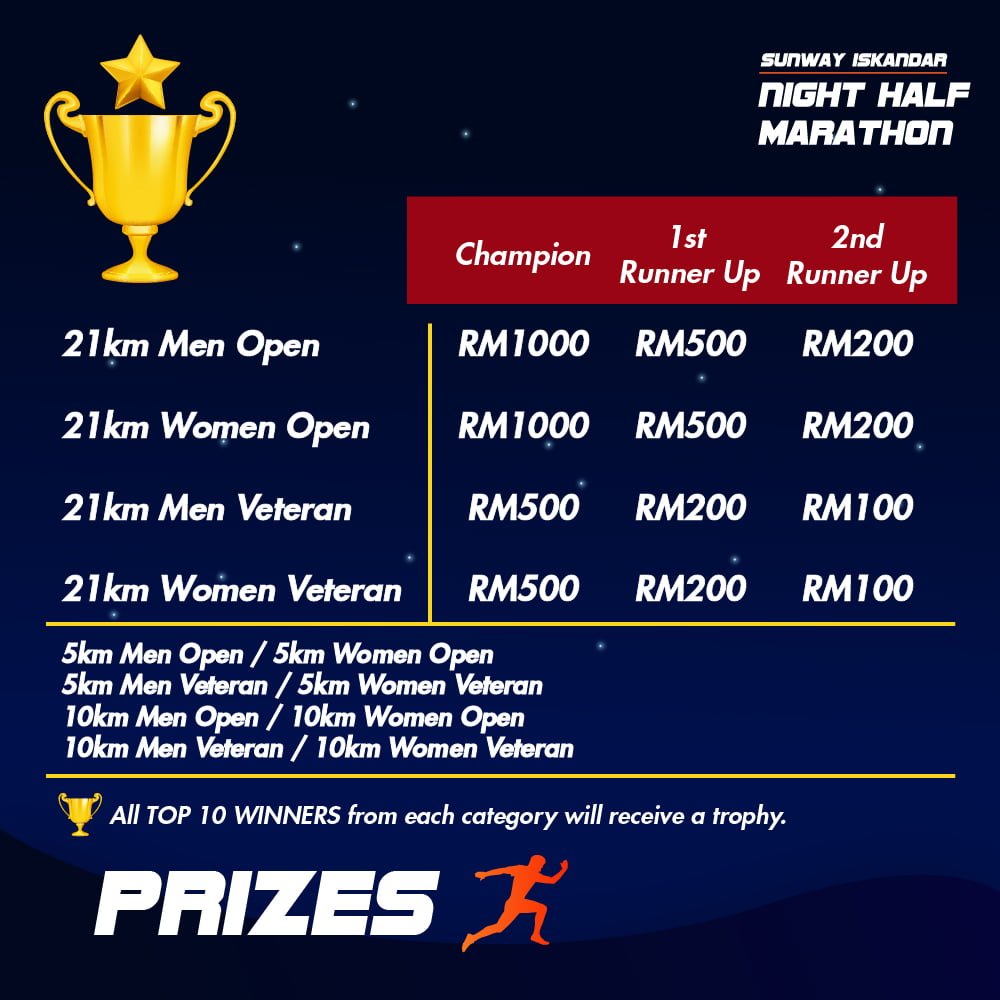 4. It's a good chance to meet up with runners from across the globe
Up until now, they have participants from 16 different countries in total!
Australia
China
Netherlands
Philippines
Indonesia
India
Iran
Japan
Kazakhstan
South Korea
United States
Vietnam
Thailand
South Africa
Singapore
Malaysia

The pacers will be coming down specially from Kuala Lumpur, Malaysia and Singapore. Special thanks to Coffee Tea Runners from Singapore who will be pacing the 10KM race as well as Wind Runners from Kuala Lumpur and Mr David Shum, IAAF certified coach from Singapore who will be pacing the 21KM Half Marathon.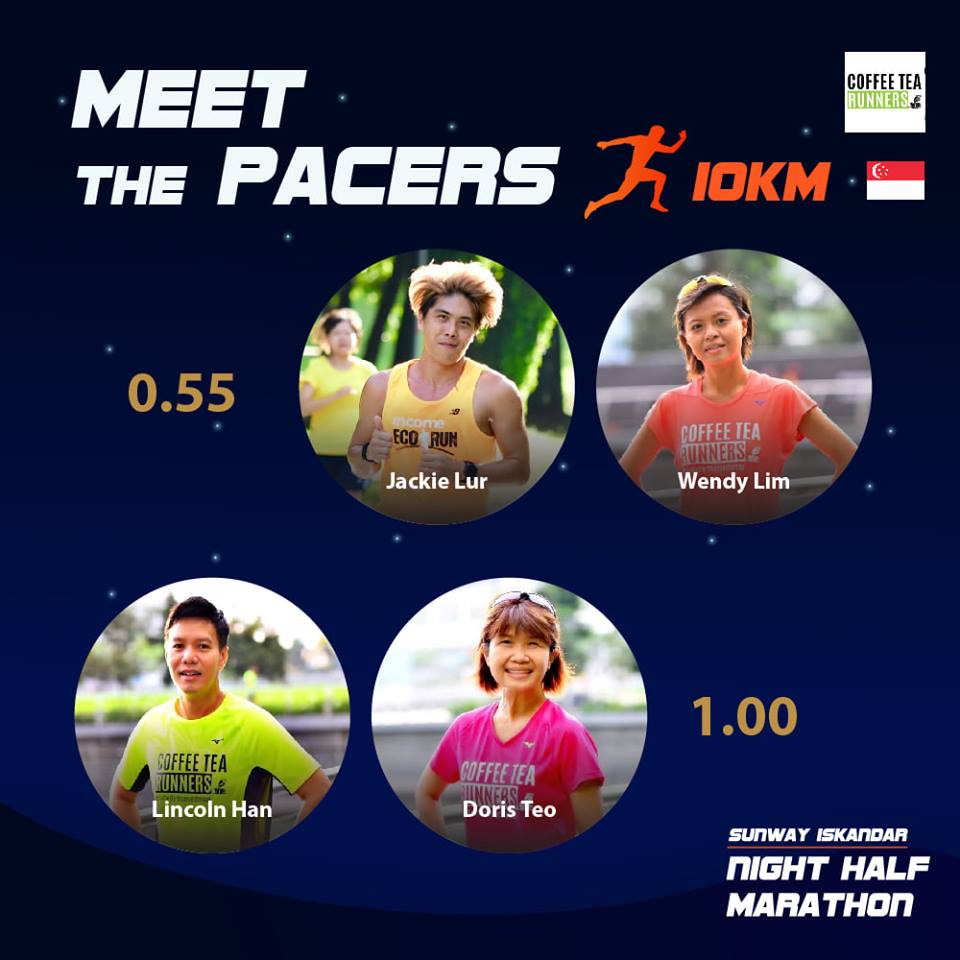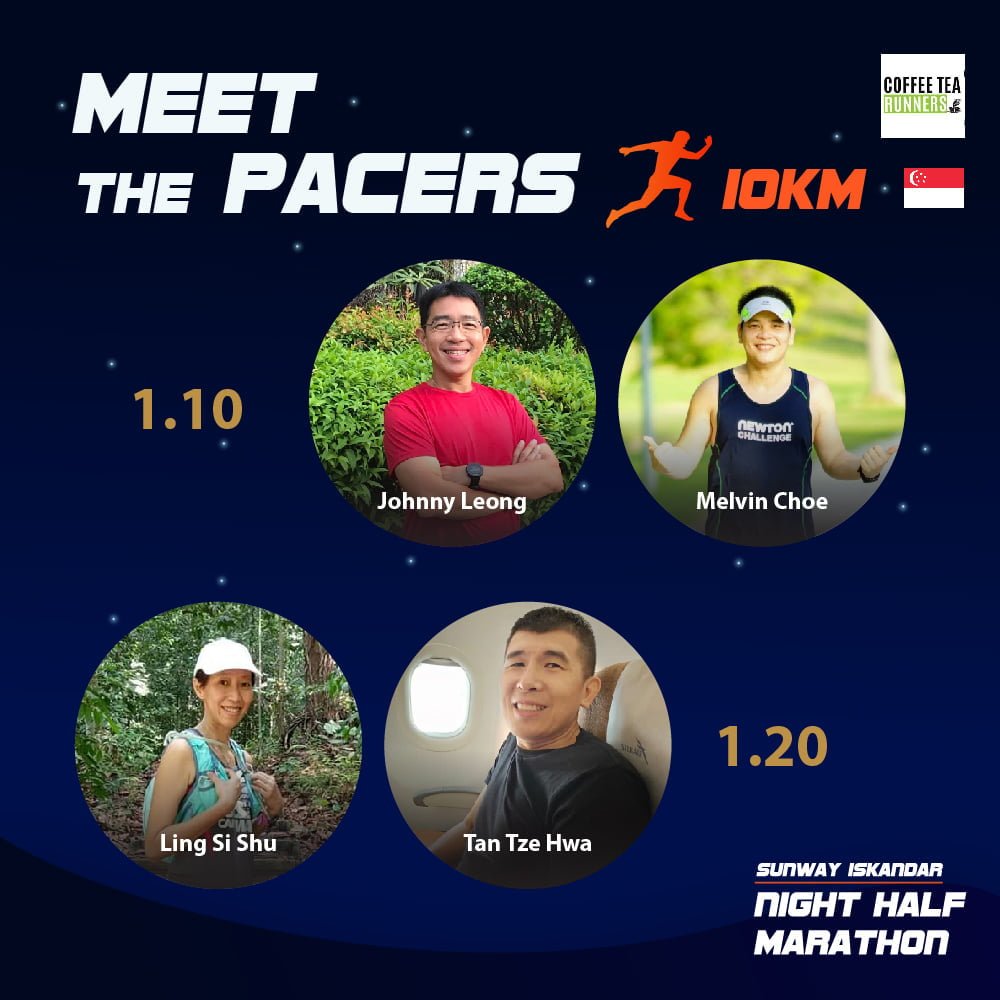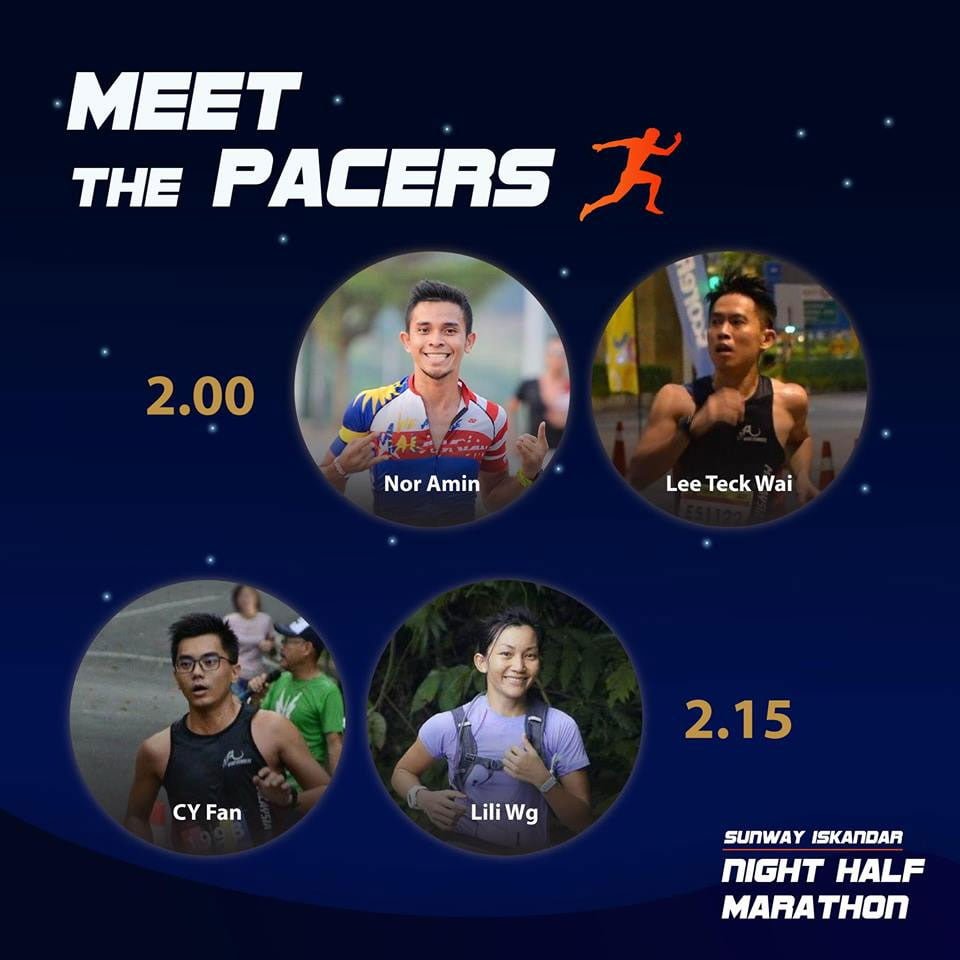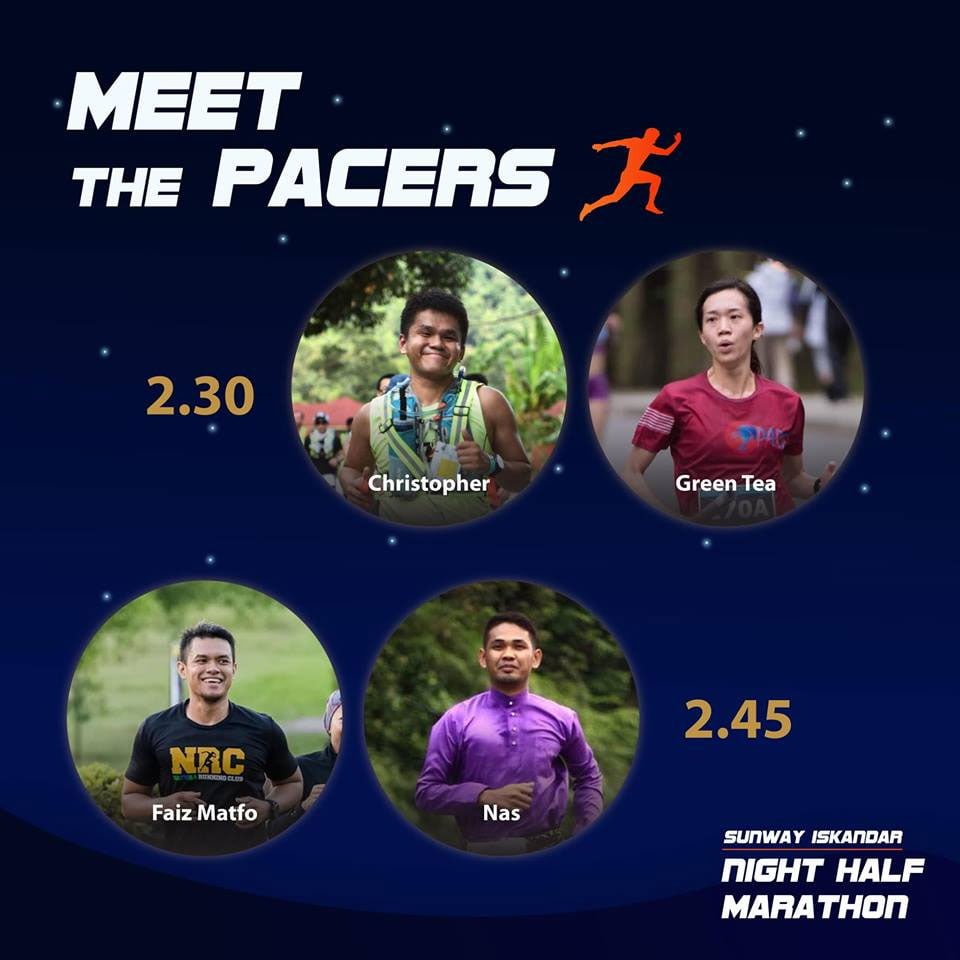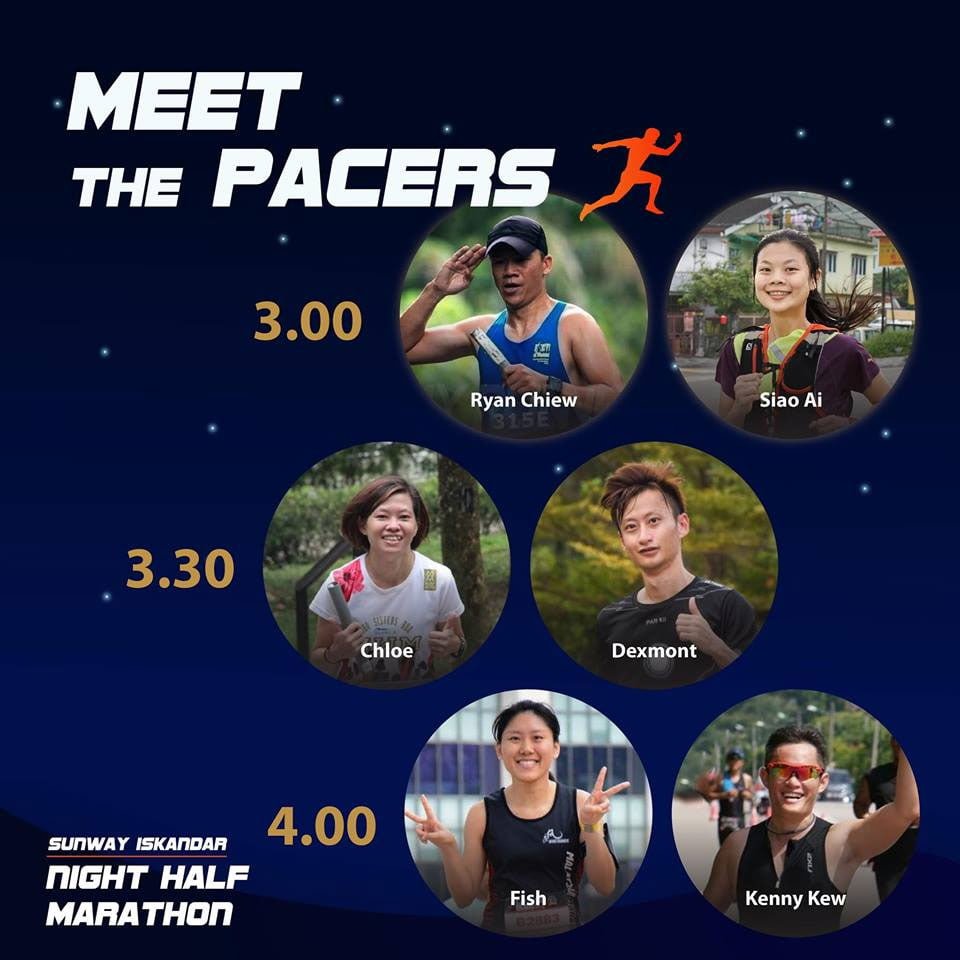 5. The venue is only 5 minutes from Tuas Checkpoint! WOW!
You can get there in 2 ways.
By Bus – You will have an option of taking a bus either from Jurong East/Boon Lay to get directly to the Sunway Iskandar Citrine Hub.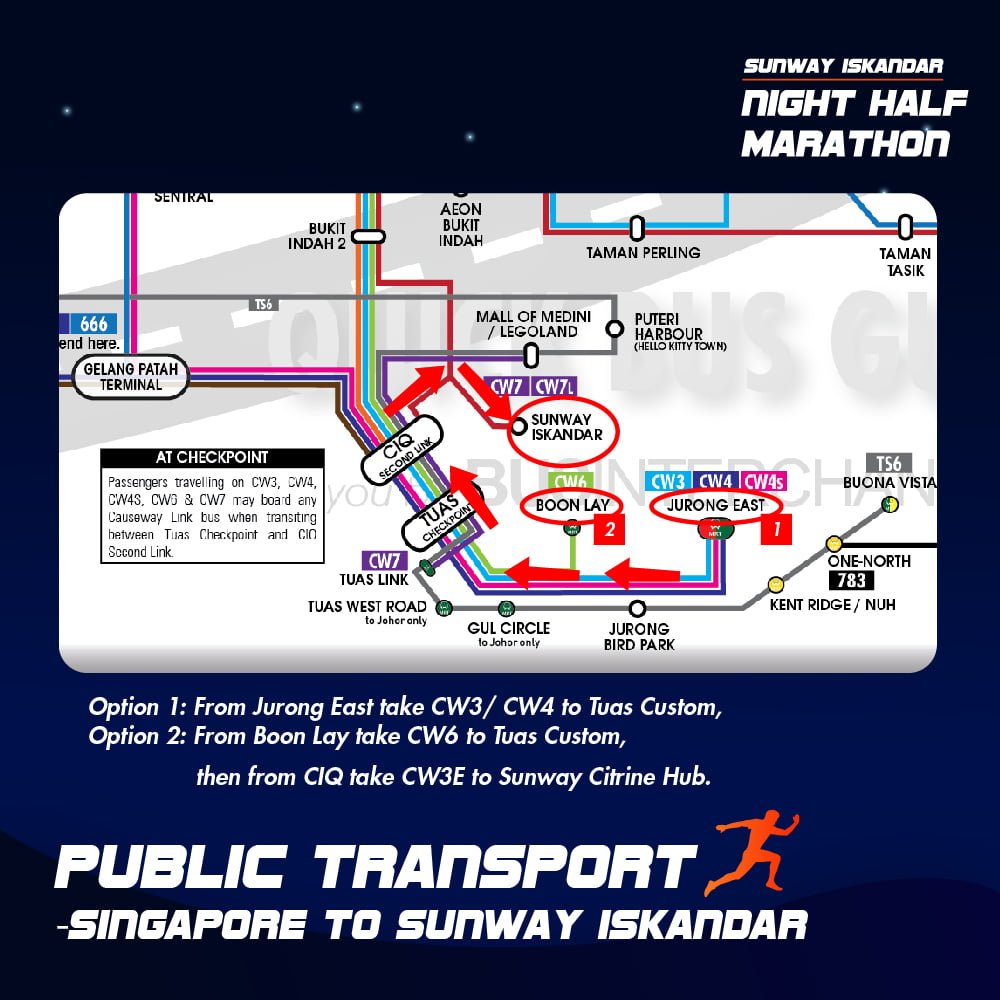 By Car – You can also drive in and park your car here.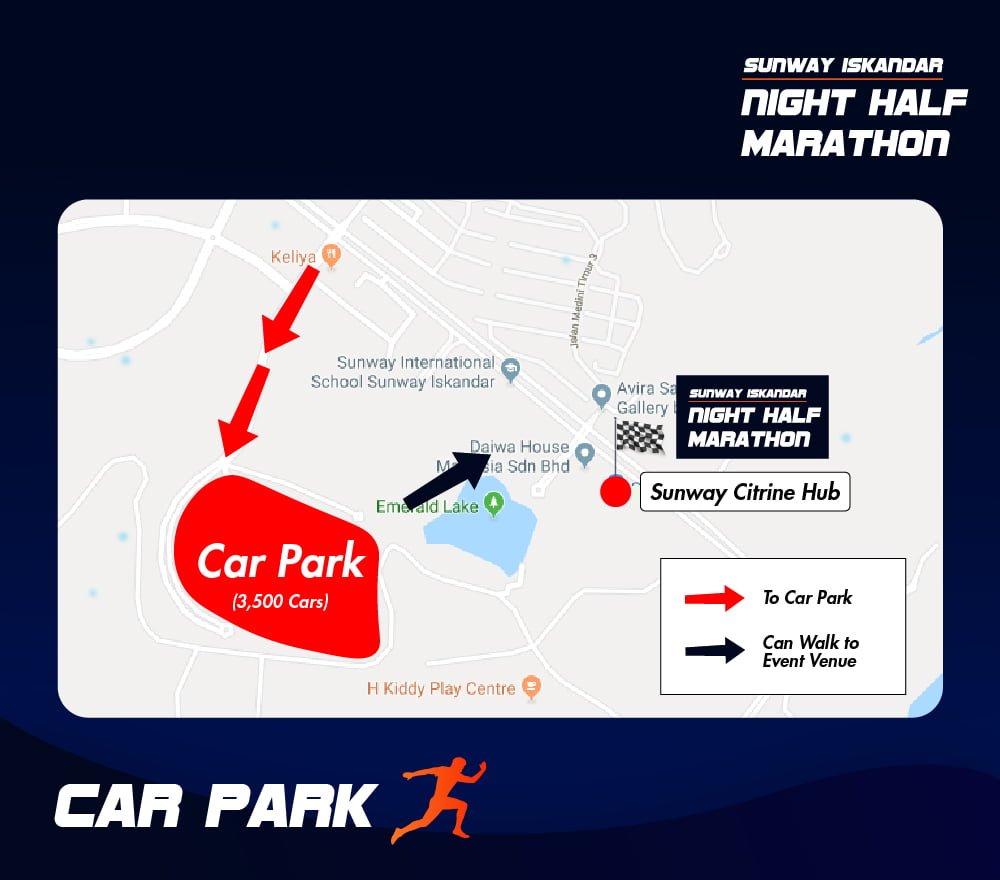 6. And lastly, it is SUPER CHEAP!
The early-bird tickets are only selling for RM48(5KM), RM58(10KM) and RM68(21KM) which is only about SGD 16.00 – SGD22.70 per ticket! OMG
P.S. Early-bird tickets will only be available until the 7th of September so go and grab now!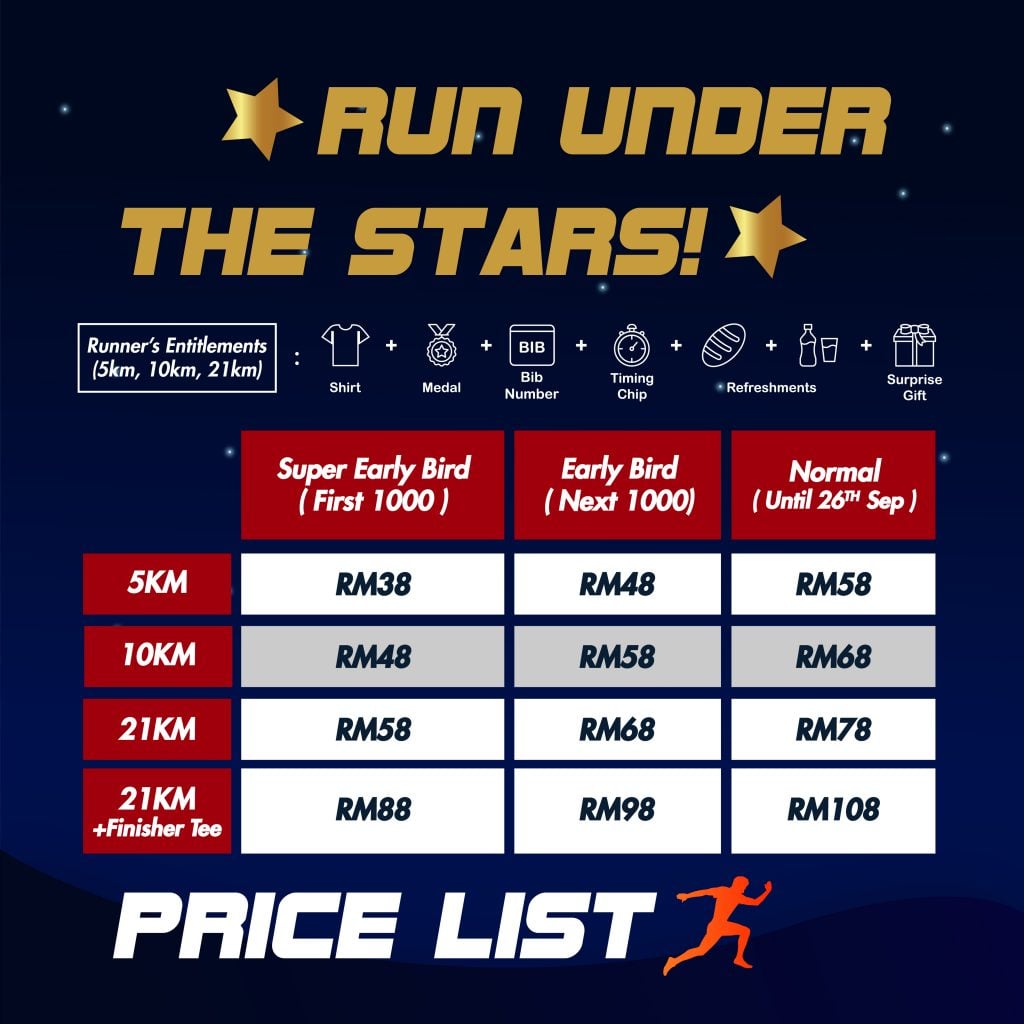 Race Kit Collection
It will be happening at Sunway Iskandar Events Gallery on the 24th-25th of October (12pm-8pm). You can also come on the race day from 10am-4pm to collect your race kit. Unlike other races, you won't have to come 1 week in advance just to collect your race kit.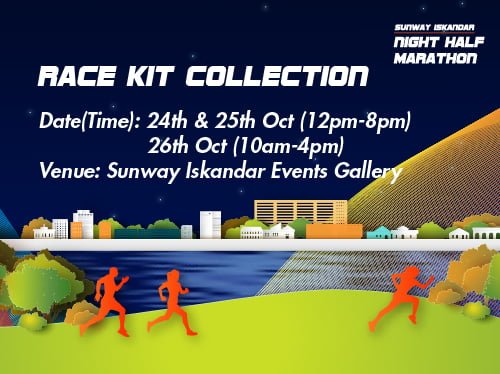 Event Details
When: 26th October 2019
Where: Sunway Citrine Hub, Iskandar Puteri, Johor
Flag off time: 08:00 pm onwards
Registration close: 26th September 2019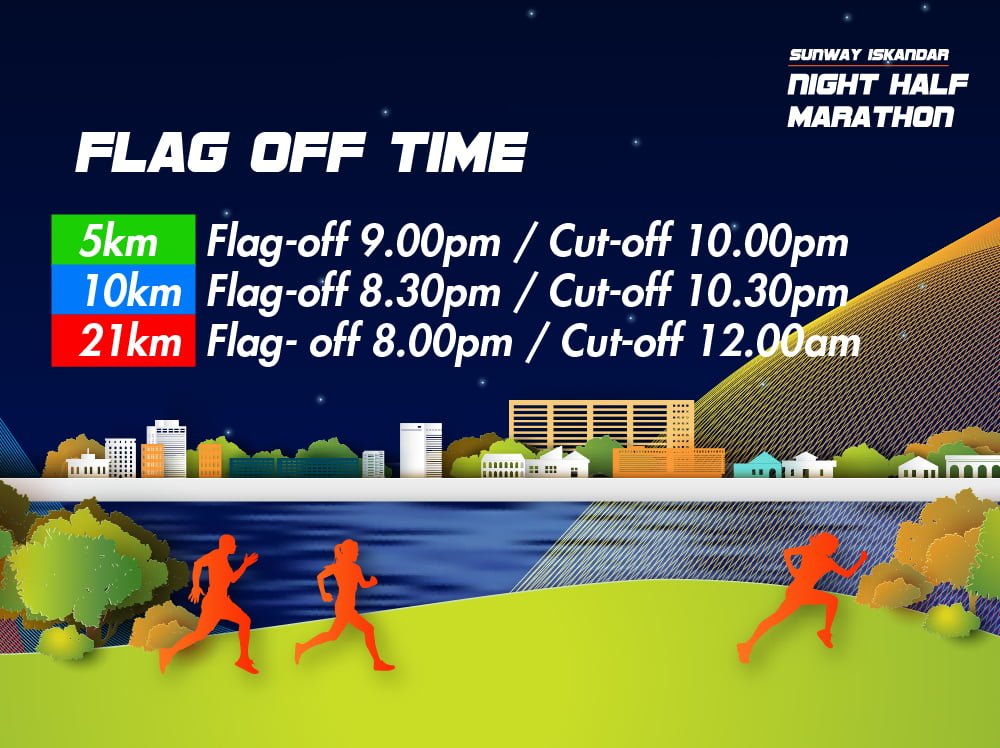 Prepare yourself for a fantastic run under the dazzling stars at the biggest night running event in Johor!
– To register, simply download the Sports App, JomRun.
Android app: http://bit.ly/jomrun
iPhone app: http://bit.ly/jomrunios
– To learn more about the event, head on to https://www.jomrun.com/event/sunway-iskandar-night-half-marathon