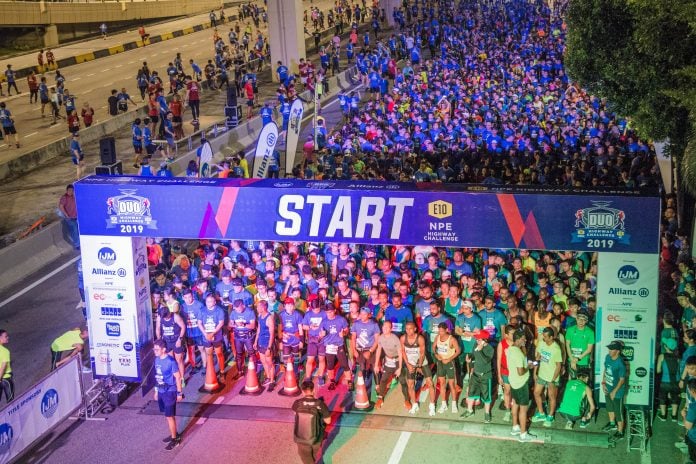 It was a thrilling accomplishment with approximately 9,000 participants who took part in the very first leg of the IJM Allianz Duo Highway Challenge 2019 on an early Sunday morning. With the event taking place on the New Pantai Expressway (NPE) Highway, the challenge had participants running a distance of 10KM and 21KM.
The IJM Allianz Duo Highway Challenge has attracted international participants since it opened an international category two years ago. This year was no different and saw the organizers welcoming runners from countries such as Singapore, Kenya, Nigeria, Hong Kong, China, Japan, Korea, Australia, Brunei, Thailand, and Sweden.
The early morning run, which is the first leg of this year's IJM Allianz Duo Highway Challenge, began with scores of runners gathering at the main entrance of Sunway Pyramid. As part of the experience, the main entrance of the mall had been transformed into an outdoor Race Village, complete with a winner's podium, VIP room, locker facilities, partner booths and a line of food trucks. Many arrived as early as 4:30 am to warm up before the first flag off.
Flag-off began first for the 21KM run at 5:30 am. Then, at 6:10 am for the 10KM run respectively. Both runs went smoothly with racers making it to the finish line sporting little to no casualties.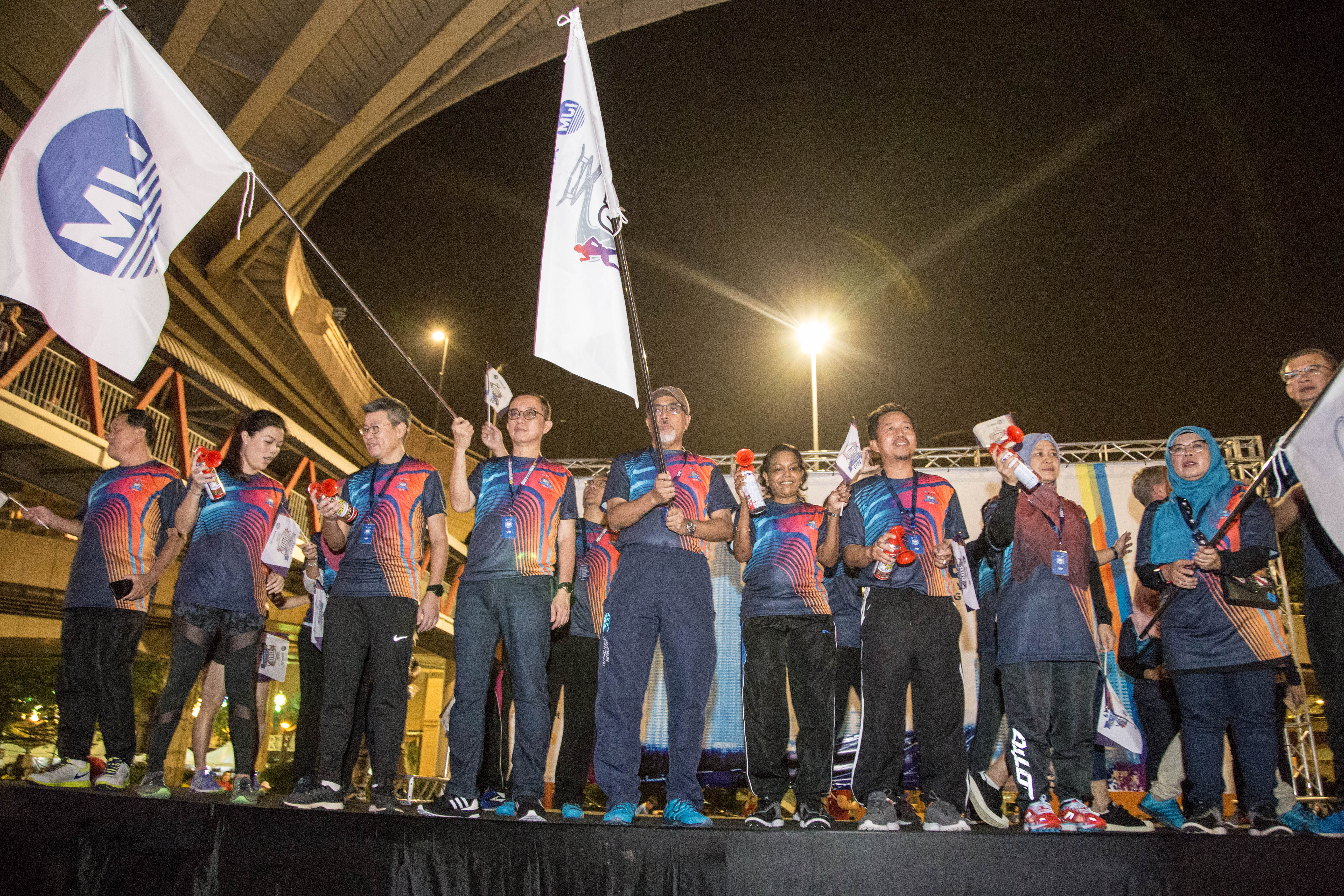 Post-race, race participants and their supporters were treated to the winner's award ceremony and a Zumba session held within the Race Village itself to top off the fun. They could also fuel and hydrate themselves from a line of food trucks from Milo, Nestle, Fitness Breakfast and more.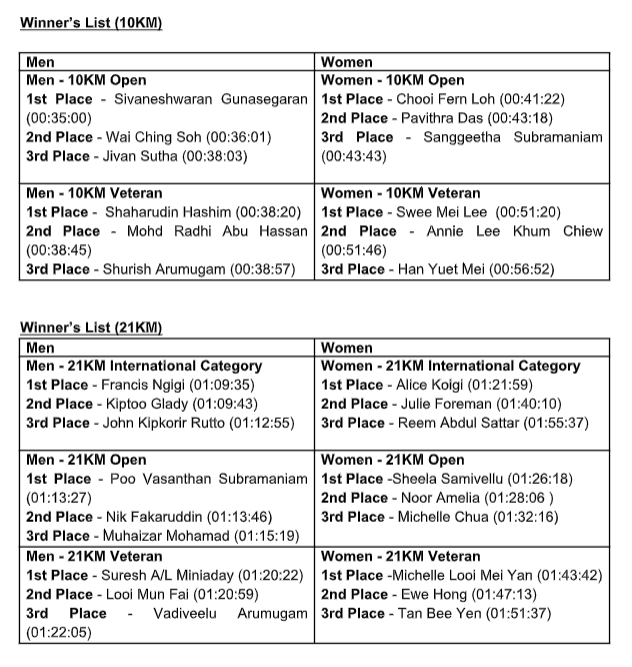 The IJM Allianz Duo Highway Challenge was held in partnership with IJM Corporation Berhad (IJM) and Allianz Malaysia Berhad as the title sponsors. There will be an upcoming second leg held on 24 August 2019 which will be the first-ever night run organised by the series. The Besraya Highway Challenge is expected to attract 7,000 participants across three events which is a challenging 26KM run, 13KM run and a 13KM relay run challenge.
Organised by Besraya (M) Sdn Bhd (Besraya) and New Pantai Expressway Sdn Bhd (NPE) under IJM's toll division and EC Pixels, the organizers took extra measures and precautions to ensure in making sure the safety of the runners by providing a fully closed highway and most importantly, making sure the participants have a great and memorable run.
IJM Allianz Duo Highway Challenge 2019 is supported by our Title Partner: IJM Corporation Berhad and Allianz Malaysia Berhad, Platinum Partner: EXSIM & Touch N GO Digital, Gold Partner: Magnetic Control System & Nivea Men, Silver Partner: System Builders, Official Timing: Coros, Official Isotonic and Drink: 100 Plus & ICE Mountain, Official Online Portal: Justonline & Partners: Affin Hwang, Beaute Library, Fitness First, IJM Land, RockTape, Sunway Pyramid, Sunway Velocity, Nestle MILO, Nestle Fitnesse and Movement First.