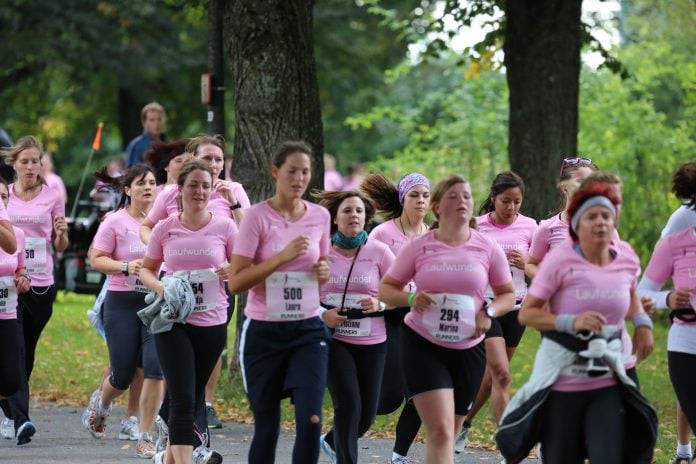 For 2019, International Women's Day's campaign theme is #BalanceforBetter. It aims to build a balanced world where both genders are equally appreciated in today's society. So today, 8th March, it's a day to celebrate women!
Check out these events which commemorates International Women's Day and celebrate women from all walks of life together.
1) Mizuno Women's Run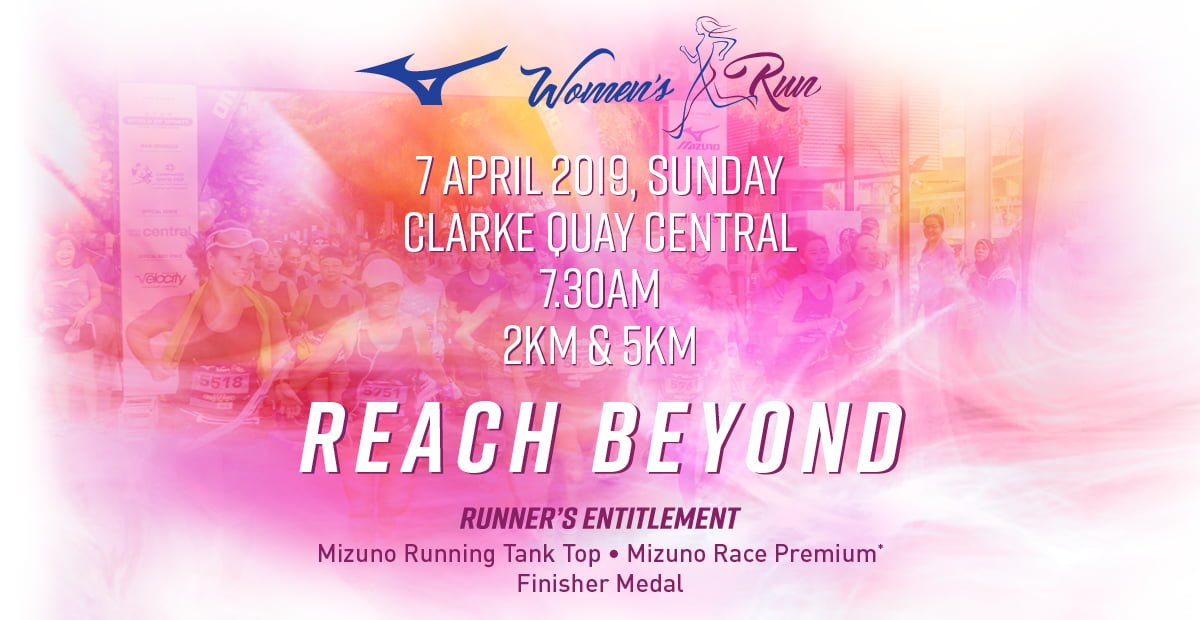 This run was conceived to encourage women of all ages to get active through running. In 2019, Mizuno Women's Run would like to Reach Beyond. Reach Beyond expresses Mizuno's desire to support anyone who wishes to not only achieve their goals but to surpass them, whether they are serious athletes or just individuals who believe in the value of sport.
When: 7th April 2019
Where: Clark Quay Central, Singapore
Categories/Price: 2KM Fun Walk (S$35.00) / 5KM Individual (S$55.00)
Entitlements: Runner's Tank Top, Race Bib, Finisher Medal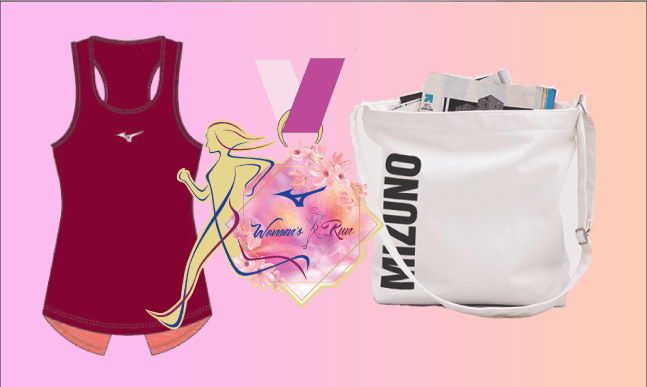 2) Nagoya Women's Marathon 2019
The Nagoya Women's Marathon is an elite race known as a qualifying trial for the Olympics and the World Championships. The course is also popular for being wide and mostly flat, which makes it easy to run and break records. While the race still serves as a world-leading competition among elite athletes, its time limit is set to be 7 hours long, so that even beginners can easily complete it!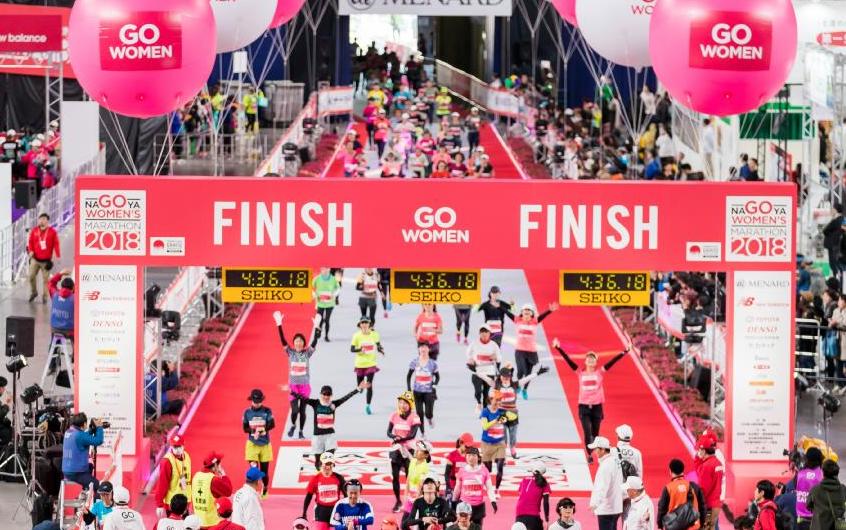 When: 10th March 2019
Where: Nagoya Dome, Nagoya, Japan
Categories: Full Marathon
Entitlements: A pendant specially designed for the Nagoya Women's Marathon 2019 by Tiffany, a world-class premium jeweller, and a finisher T-shirt specially made by New Balance.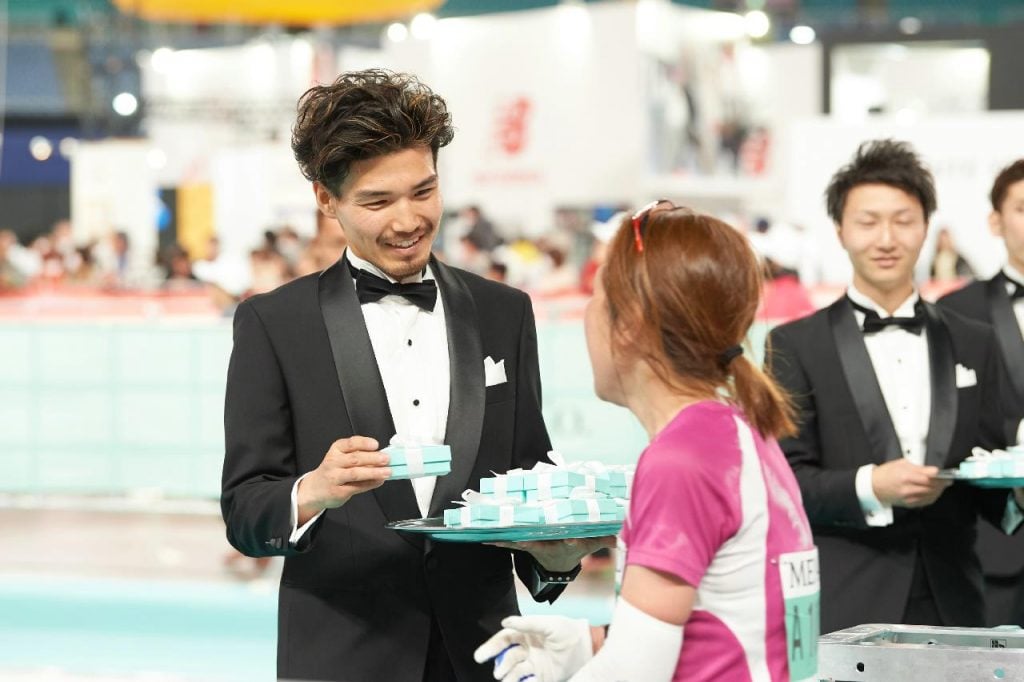 If you wish to read more about the Nagoya Marathon's unique experience, click here!
Find out more about Nagoya Women's Marathon 2019 here!
3) Women's Day Run Bengaluru 2019

Giving more power to women, the run intends to bring all the women, their families, and friends to come together and celebrate womanhood.
When: 10th March 2019
Where: Cubbon Park, Bangalore, Karnataka, India
Categories: 10KM / 5KM
Entitlements: Finishers' Medal
Find out more about the event here!
4) Malaysia Women Marathon 2019
This year Malaysia Women Marathon 2019 teamed up with one of Malaysia's highly regarded artist Habsah Abang Saufi to encapsulate the theme an "Ode to Women". We recreated her painting from a series of her work called "Wanita" and used it onto for our event t-shirt. This dedication is wonderfully apt for a women's event such as ours as we hope that this theme will recollect our stand towards an issue that we are proud to be associated with, Gender Equality.

When: 3rd March 2019
Where: Petaling Jaya, Selangor, Malaysia
Categories: Full Marathon / Half Marathon / 10KM / 5KM
Entitlements: Event Tee and Finisher Tee with Habsah Abang Saufi's artistry & Medal Embellished with Crystals from Swarovski
Check out their Facebook for 2020 updates!
5) RACQ International Women's Day Fun Run
Together, RACQ International Women's Day Fun Run can raise $800 000 for personalized, practical support services and life-saving breast cancer research at Mater—to show women with breast cancer that they're not alone.
When: 3rd March 2019
Where: Cultural Forecourt, South Bank, Brisbane, Australia
Categories: 10KM / 5KM
Entitlements: Event T-shirt
Stay tuned to their website for 2020 updates!
Are you looking to join more running events?
Check out the selected events available for registration on our platform, JustRunLah! Connect. Registering via our platform is safe, fast and secure!