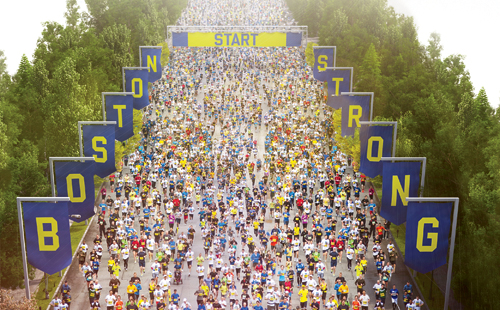 The iconic Boston Marathon 2018 is in 2 weeks and of course, we expect some ground-breaking moments from such a deep field of competition. Running the Boston Marathon is a prestigious experience, and it's no wonder many world-class athletes keep coming back for more. Here's a little insight as to what we can expect from the Boston Marathon happening on Patriots' Day – 16 April 2018.
Men's Competition
Defending champion Geoffrey Kirui of Kenya will be back to defend his crown. Last year, he ran away from Galen Rupp to take the title by just 12 seconds. His finishing was stellar. But, we can expect Galen Rupp to be on his heels again. Galen Rupp won the Chicago Marathon last year, can he do it again? Joining the fierce competition will be Lelisa Desisa who was a part of the breaking2 project and the 2016 Boston Champion Lemi Berhanu.
Women's Competition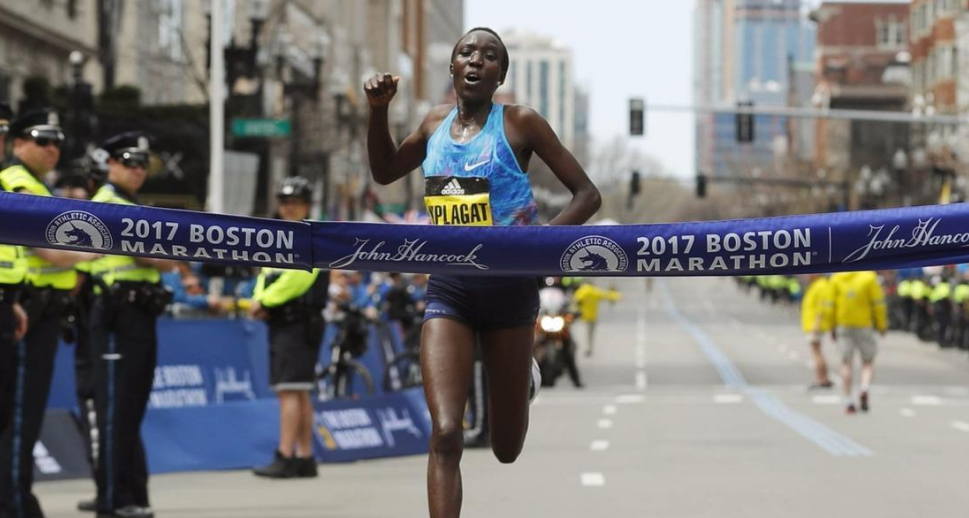 Photo Credits: Boston Marathon 2017
Edna Kiplagat will return as well to defend her crown. Last year, she totally destroyed the competition. Edna obliterated her competition with a monster surge – running a 3 minute/km split on heartbreak hill, to which her competition could not give a response. She will be joined by Rio Olympic Bronze medalist Eunice Jepkirui Kirwaand Boston 2015 Champion Caroline Rotich.
From the US, Shalene Flanegan who missed the race last year will be running. It would be interesting to see what she can do, especially with her impressive win at the New York City Marathon 2017. Jordan Hasay who has clocked really impressive times will also be running. Molly Huddle who has beaten Hasay in the shorter distances they have raced together this year will also be part of the field.
We look forward to many inspiring moments during the Boston Marathon 2018. Are you running?
Read More: