The 120th Boston Marathon will held on 18 April 2016, and has been the world's oldest annual marathon since its inception in 1897 by the Boston Athletic Association (B.A.A.). The Boston Marathon continues to rank as one of the world's most prestigious road racing events and is one of the six World Marathon Majors. Registration for this premium road race is now open for runners who meet the qualifying criteria.
Race Uniqueness

The Boston Marathon has been known for its longevity, traditions and method of gaining entry into the race. Not everyone can qualify and not all qualifiers get to race due to the capacity limit of the marathon, therefore making it a valuable opportunity and privilege to run this race. Registration is done on a rolling admissions basis beginning with the fastest qualifiers according to the qualifying standards, with the race capacity set at 30,000 entrants.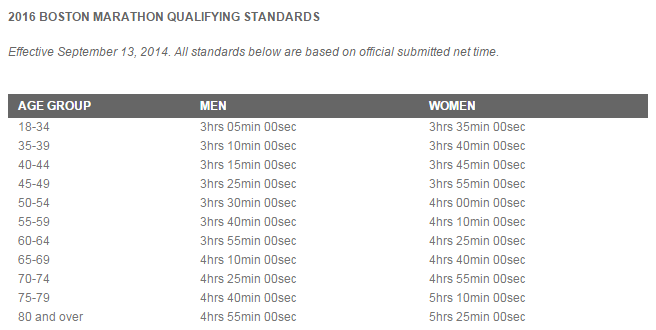 Registration schedule are as follows:
Monday, September 14 at 10:00 a.m. ET: registration opens to runners who have met their standard by 20 minutes, 00 seconds or more.
Wednesday, September 16 at 10:00 a.m ET: if space remains, registration opens for runners who have met their standard by 10 minutes 00 seconds or more.
Friday, September 18 at 10:00 a.m. ET: if space remains, registration opens to those who have met their standard by 5 minutes, 00 seconds or more.
Registration will close for the week on Saturday, September 19 at 10:00 p.m. ET.
If space remains after the first week of registration, registration will re-open for all qualifiers from Monday, September 21 at 10:00 a.m. ET through Wednesday, September 23 at 5:00 p.m. ET.
Marathoners around the world gather in Boston annually to be part of the legendary race and top qualifying marathons used by participants include: Berlin Marathon, New York Marathon, Chicago Marathon, New York Marathon, Ottawa Marathon, Grandma's Marathon, Philadelphia Marathon and California International Marathon.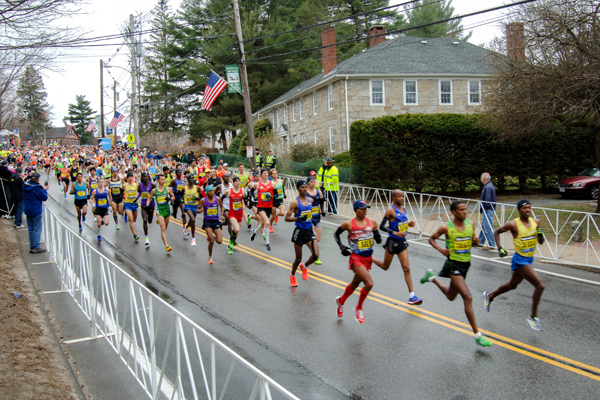 Marathon Route
The legendary Boston Marathon course follows a point-to-point route from Hopkinton to Boston, and is certified per the guidelines set forth by the IAAF and USA Track and Field. (Source: Boston Marathon)
Participants can expect on-course hydration and nutrition stations, digital clocks positioned at every mile and 5K mark, as well as sweep buses and first aid centers for runners who wish to drop out or experience difficulty in completing the race. The B.A.A. will also provide participants with a Heatsheet® Warmth Retention Cape for warmth after the race.
Beautiful Boston
The City of Boston is the capital and largest city of Commonwealth of Massachusetts in the United States and offers an array of exciting performing arts, site-seeing tours, athletic events, and shopping areas.
Racing in the Boston Marathon is a dream for many runners around the world  because of the prestige, honour and achievement. Make this your running goal to work towards and be part of the marathon history!