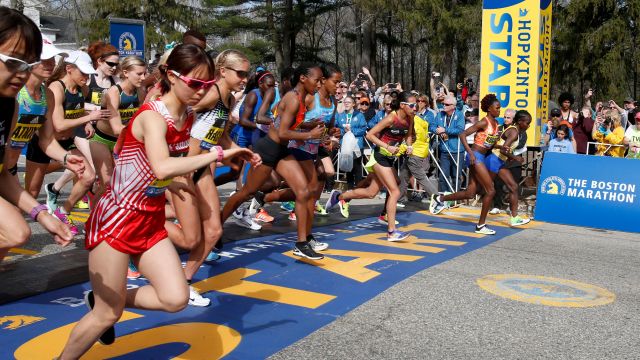 Being such an iconic marathon, of course we would expect nothing less than great iconic moments. It is always an honour to run the oldest annual marathon in the world.You stand at the start line knowing you are amongst the best. You have trained hard and earned your spot by hitting the qualifying mark. Running this is a prestigious experience. It is no wonder this race is on the bucket list of many runners. It is also no wonder why many world class athletes just keep coming back here for more.
#1 Edna Kiplogat Shows us that Old Is Gold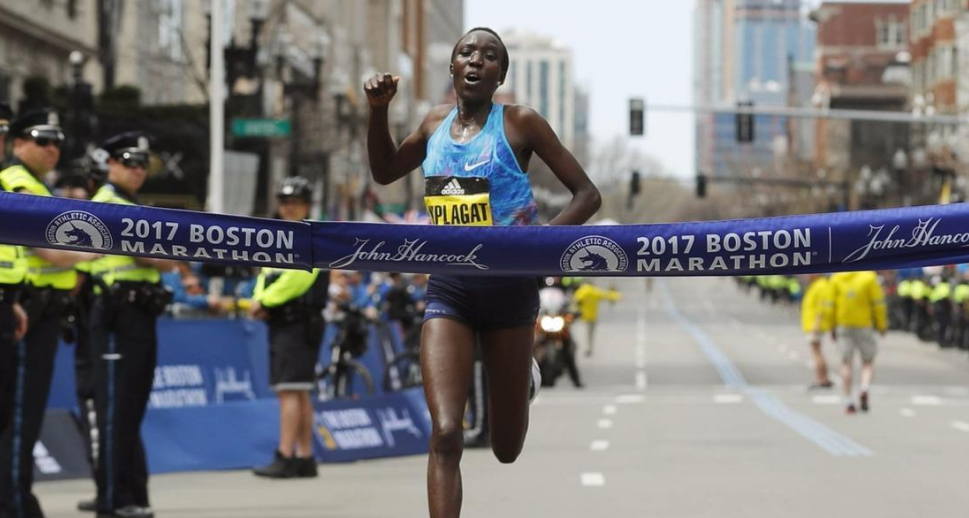 Photo Credits: Flotrack
Edna obliterated her competition with a monster surge. She ran a 3 minute/km split on heartbreak hill, to which her competition could not give a response. She ran so well that towards the ending you couldn't catch her competition in the same frame as her. She ran the 4th fastest time on this course. This would be in addition to her New York City Marathon and London Marathon wins. Edna showed us that being 38 wasn't going to slow her down.
#2 Galen Rupp Does It Again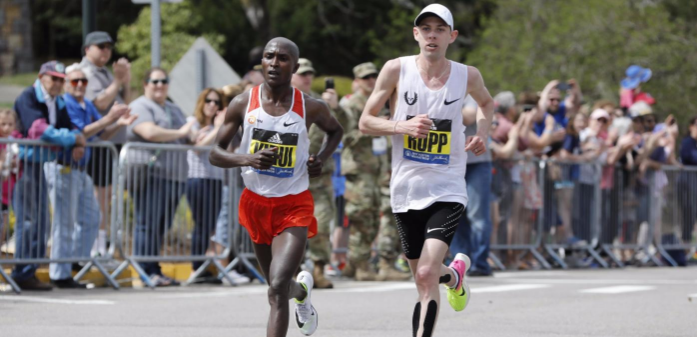 Photo Credits: Flotrack
All eyes were on Galen. Could he live up to his coach – Alberto Salazar's name and win the Boston Marathon as Salazar did back in 1982. It was hopes and dreams for an American win. Although Rupp came in Silver, his grit and determination was admirable. He ran a really good race. His marathon career is really off to a great start. He has gotten top 3 finishes for all 3 marathons he has ran – a win at the Olympic Trials, a bronze at the Olympics, and a Sliver at the famous Boston Marathon. Look out for Rupp!
#3 Jordan Hasay Runs The Best US Marathon Debut Time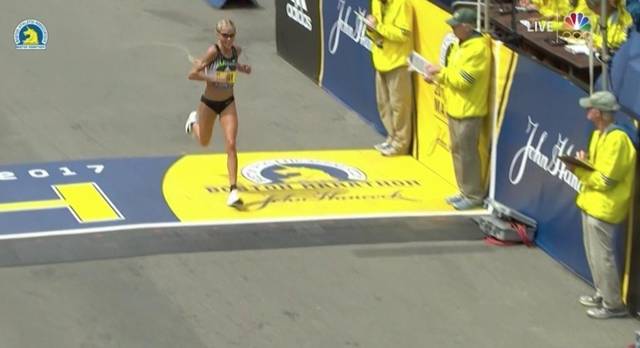 All eyes were on Den Linden, but it was Hasay that delivered the podium finish. Hasay destroyed the US debut record by 3 minutes, clocking in a 2 hours 23 minutes 00 seconds timing. 2 things Hasay and Rupp share in common – flying the US flag high and being coached by the famed Alberto Salazar. We expect more to come from this young one.
#4 Meb Keflezighi Runs His Final Boston Marathon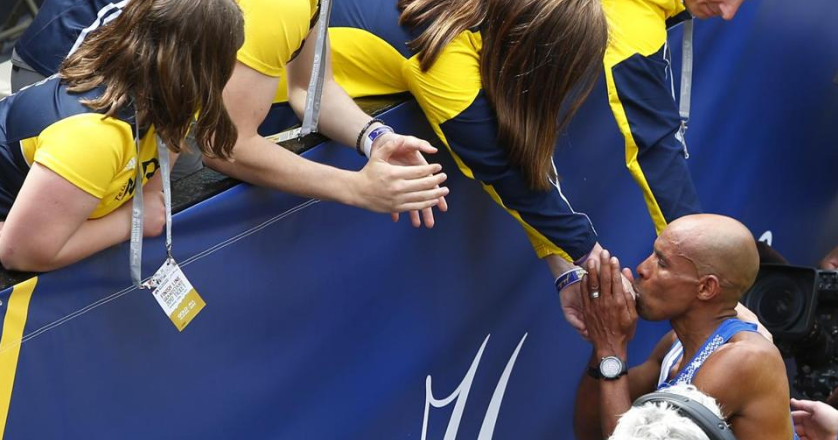 Photo Credits: Boston Globe
Meb won the Boston title for US back in 2014. He won it wearing the names of  Martin Richard, Lingzi Lu, Krystle Campbell, and Sean Collier – victims of the Boston bombings in 2013. He crossed the Boston Marathon finish line to a standing ovation.
People were cheering for him 'Boston Strong. Meb Strong.'
Meb is now 42 but he finished graciously and with remarkable spirit. He is one of the runners who draws strength from the crowd, always thanks the crowd and runs with his heart. His spirit is so so admirable.
#5 Katherine Switzer Runs Boston – One Last Time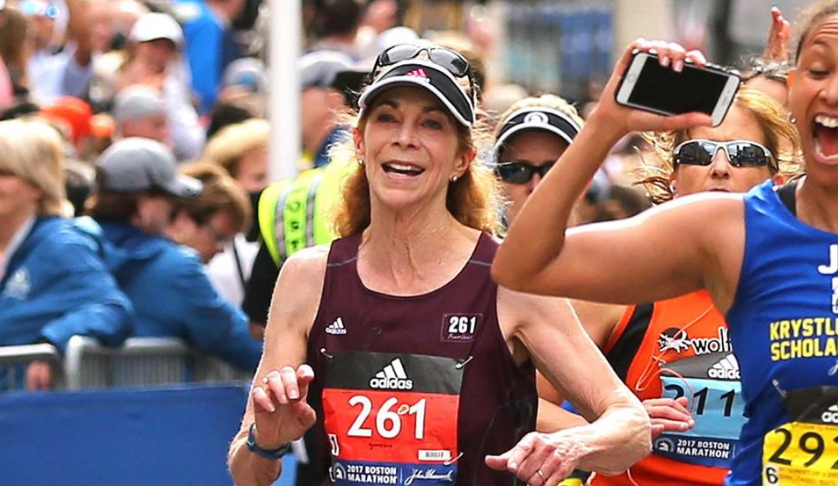 Photo Credits: Boston Globe
The first woman to run Boston Marathon 50 years ago – does it again. She makes a triumphant return bearing the bib number 261 in a great time – 4:44:31, really great considering Katherine is 70 this year! Can we say wow again? The number 261 will be retired in honour of Katherine.
We look forward to more record breaking moments next week at the London Marathon 2017! Stay Tuned!
Read More: