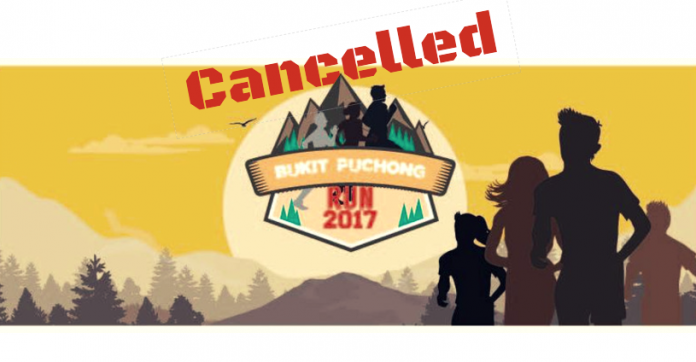 The organiser of Bukit Puchong Run 2017 that was scheduled to take place on 9 September 2017 (Saturday) at Jalan BP7, Bukit Puchong, Selangor have just announced the cancellation of event via their Official Facebook page. The announcement follows:
With a deep regret that we have to announce the cancellation of BUKIT PUCHONG RUN 2017 scheduled on 9th September 2017 at Jalan BP7, Bukit Puchong. The cancellation is due to unforeseen circumstances which is we have to cancelled.
It was a truly a difficult decision to make and we sincerely apologies to all those who have registered for the event.
All registered runners will be receiving a full refund of their participation fee. An email will be sent to you in the next one week for the refund details.
Please drop us an email at icare.bukitpuchongrun@gmail.com or 019 303 3685 / 019 814 6304 (whatsapp / message only) if you got any problem or issue regarding refund.
We wish to thank each and every participant who have supported us right from the start and greatly appreciate your patience and understanding.
From,
Organiser
Bukit Puchong Run 2017
IH Events
NOTE:
Email will be sent to all registered participants on the cancellation notice and refund details