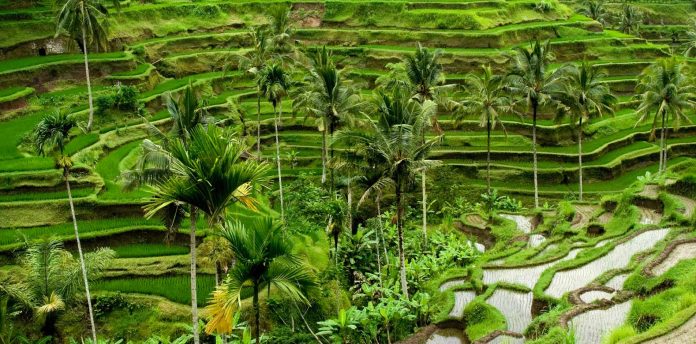 Many of us travel to Bali when we crave the three 'S's – Sun, Sand and Sea. With so many beautiful beaches, great weather (most of the time), awesome scenery and really friendly people, it isn't a wonder why this Indonesian state is such a favourite amongst tourists looking for some excitement whilst on holiday.
If surfing, jet skiing and banana boating aren't enough to get your heart pumping and you wish to do more by running, here are 5 routes for you to consider.
#1 Kuta beach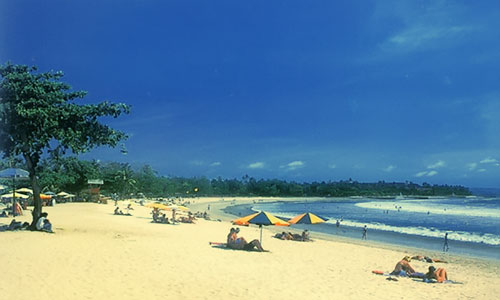 Photo Credits: Indonesia Tourism
There is no way anyone can say they have been to Bali and not know about Kuta beach. Usually packed with tourists and locals alike from about 10am onwards, it is not only a place to get your tan on and perhaps some coconut juice to cool you down. If a run is what yo fancy, you can do a nice leisurely one in the earlier part of the morning (meaning at about 6am), which is probably also the most peaceful part of the day. You can start from the beach in front of Beachwalk Kuta up to W Retreat & Spa in Seminyak and then head back again and TADAH! You would have already done 10km! Or if you like, and don't mind the crowds, you can always opt for a run at sunset to watch the sun go down.
#2 Denpasar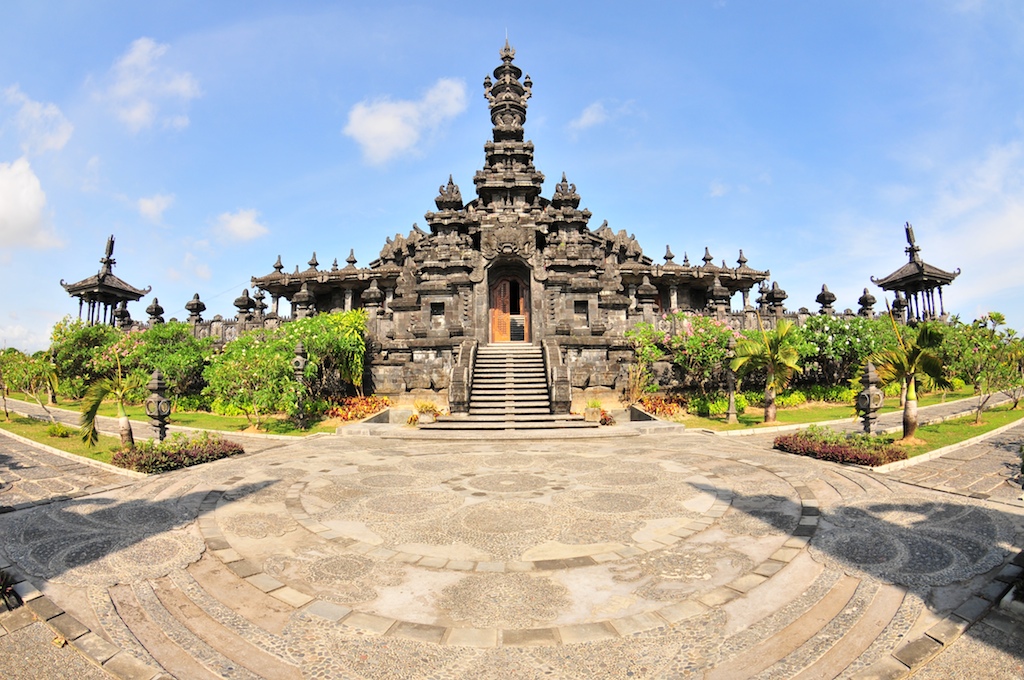 Photo Credits: Wikivoyage 
Somewhere in the city centre is a group of runners who constantly strive to bring more locals together for a fun run. They are known as the IndoRunners Bali and if you like, you can join them every Thursday at 5.30pm or every Sunday morning at 6am during the Car Free Day. They are super easy to identify with their red t-shirts or green Barong jerseys so there's no way to miss them when you meet them at the gathering point at the front entrance gate of the legendary Bajra Sandhi Monument inside the Niti Mandala Park in Renon. Oh, and don't worry about the running paths. The local government has made sure that the pedestrian walkways and tracks for running are super well-maintained!
#3 Nusa Dua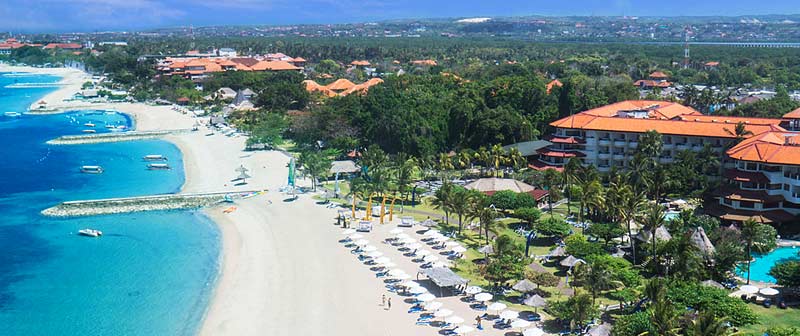 Photo Credits: Static Asia Web
Another well-known tourist spot in Bali, Nusa Dua is home to many lucury hotels and resorts managed by the Bali Tourism Development Centre (BTDC). Because of this, this area is really well-maintained so if you happen to be putting up in this area, you should really give the neat pedestrian paths and ocean-front jogging track a shot. Whichever time of the day you decide to run, you can be sure of beautiful views along the peninsula along the way, resulting in the ultimate stress relief.
#4 Ubud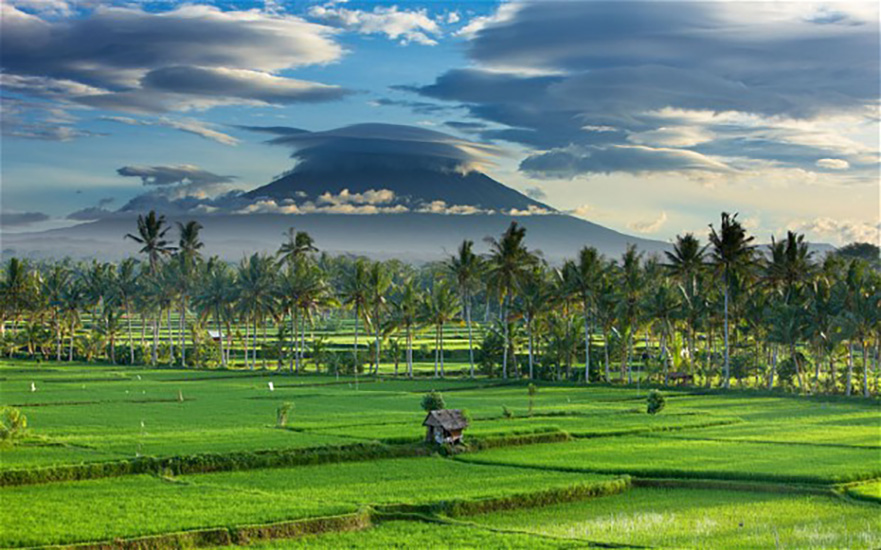 Photo Credits: Ultimate Bali
If you are looking for somewhere away from the hustle and bustle of the city and where you can perhaps also discover inner peace, Ubud is just the place for you. You can join the Bali Hash House Harriers, an open membership activity club where tourists, expats and locals gather every Monday and Thursday afternoon to enjoy the incredible views of pristine rice terraces and the amazing countryside atmosphere while running along the track. With this run, you will definitely catch a glimpse of unspoilt Bali not everyone has had the opportunity to witness before.
#5 Sanur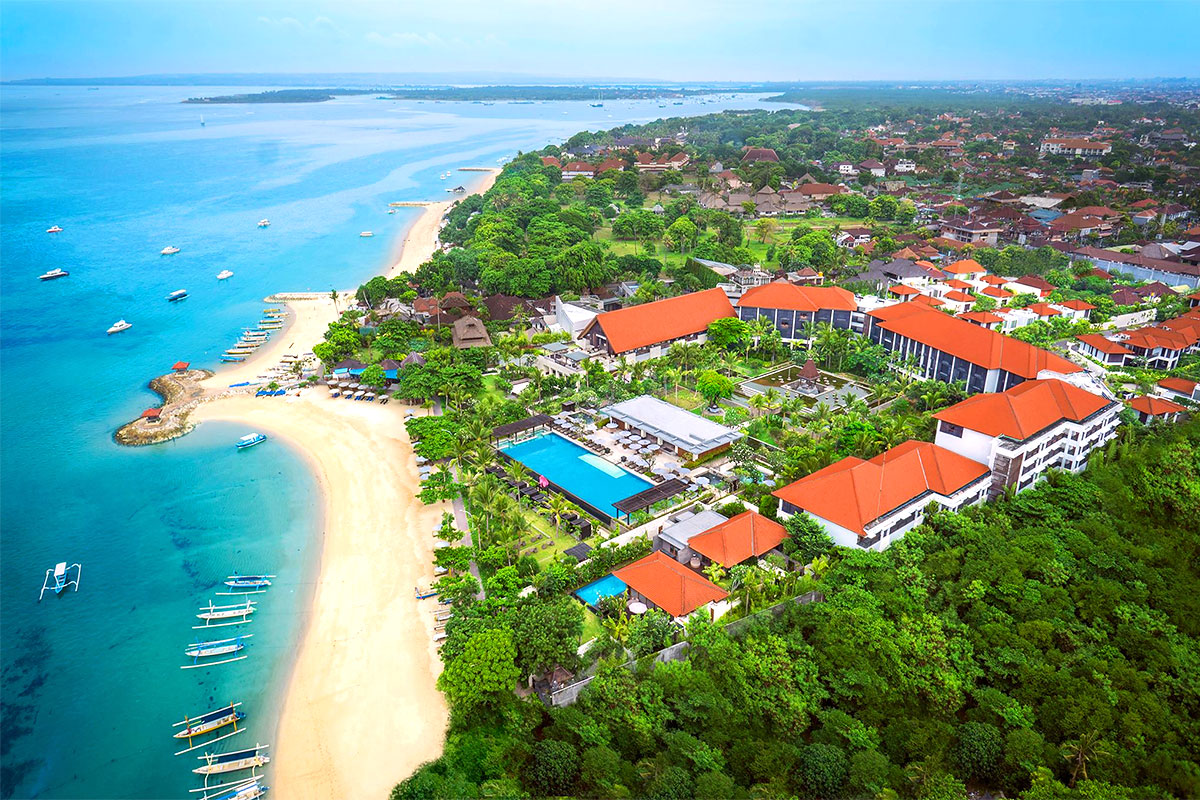 Photo Credits: Static Asia Web Direct
For a taste of something more exotic, Sanur has what it takes to repeatedly entice you back to explore its tranquil surroundings. A great spot for casual runners who love awesome scenery while running, the community has erected a flag in Sanur and set the spot to be one of the must-try running tracks every Saturday morning where you can enjoy the beautiful sunset. If you come early, you can start running from the main parking space of Segara Ayu Beach and then head back for an energy-reviving breakfast of Men Weti Chicken Rice. Already sounds like a plan doesn't it?
Read More: