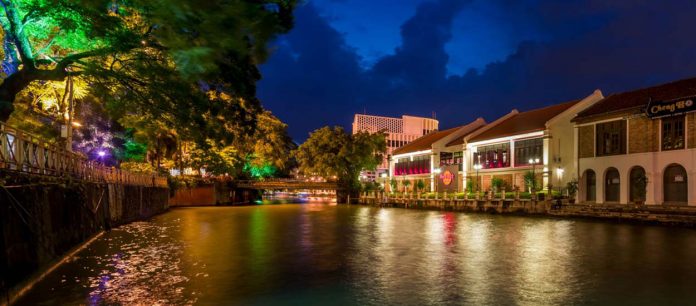 If you are a Singaporean – or Malaysian for that matter – you most probably have been to Malacca before to enjoy the food and sights. If you have not been to this little piece of Peranakan Malaysia land, you may want to book your tickets there as soon as you can. It's a gem.
Here are 5 attractions you must check out when you are there.
#1 Jonker Street
I love this street because it represents Malacca, especially in the food aspect. Once renowned for its antique shops, it now sees rows of clothing and craft outlets, including restaurants. For Singaporeans, it is almost like our Chinatown. Make sure you give yourself Friday and Saturday evenings off when you are there because that is when the night markets go into full force, selling anything from local tasty treats to cheap keepsakes. Whether you are there for the food or shopping or just to take in the sights and sounds, you will be pleasantly overwhelmed by the atmosphere of the street.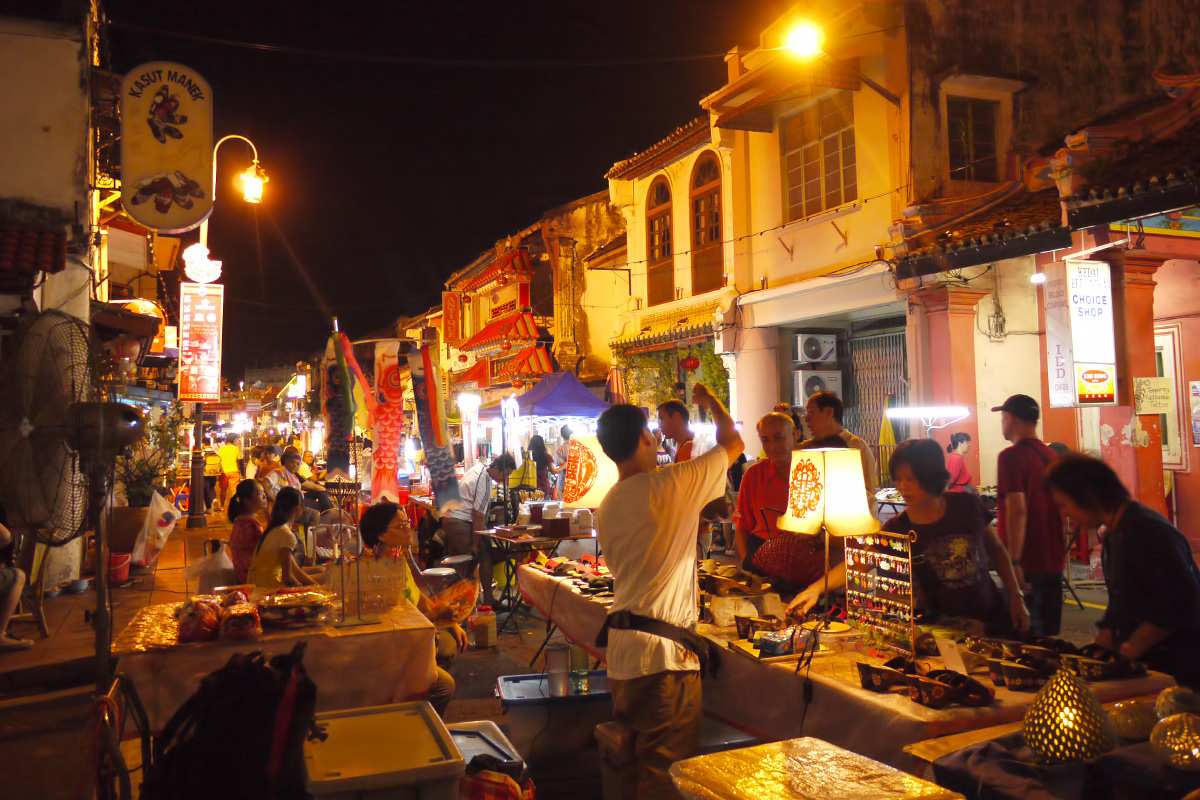 Photo Credits: Malacca.ws
#2 Christ Church
This is probably the first place most visitors visit as soon as they arrive in Malacca. Situated along Jalan Gereja, this structure was built by the Dutch when they took possession of Malacca from the Portuguese. Today it stands as one of the state's most defining building. How most people recognise this landmark is by the red bricks that the structure is constructed of. If you have the chance to look inside the cathedral, you will be treated to sights of 200-year old handmade pews, decorative fanlights and plaques that honour the Dutch soldiers and locals.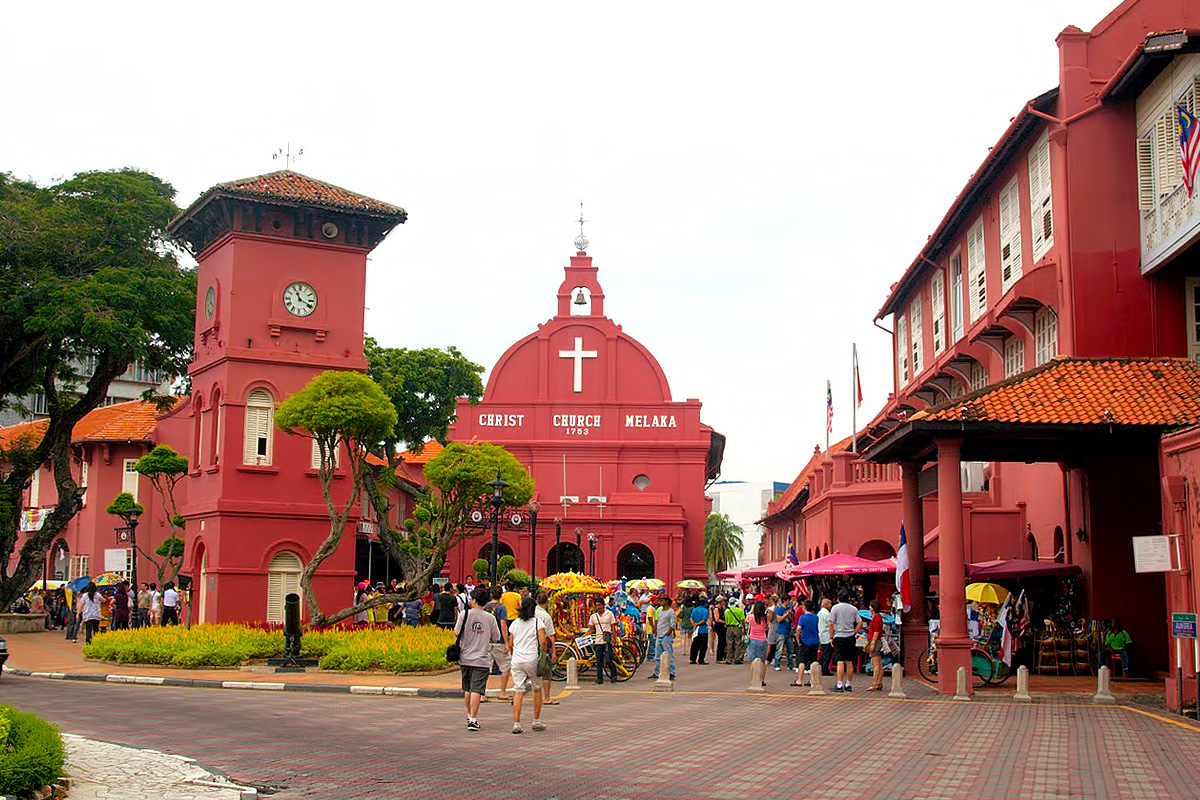 Photo Credits: Malacca.ws
#3 A'Famosa Fort
If you have been here before, you will know that this place is well-known for its canons. Yes, real canons. This is because A'Famosa was originally constructed by Alfonso de Albuquerque, the man who led the Malacca invasion of the Malacca Sultanate, and used to sprawl across a whole hillside. Now, all that's left is a lone gate (Porta de Santiago), and and a whitewashed gatehouse. Still, a great place to go visit to get a feel of how it was like back then and of course, fantastic photography opportunities.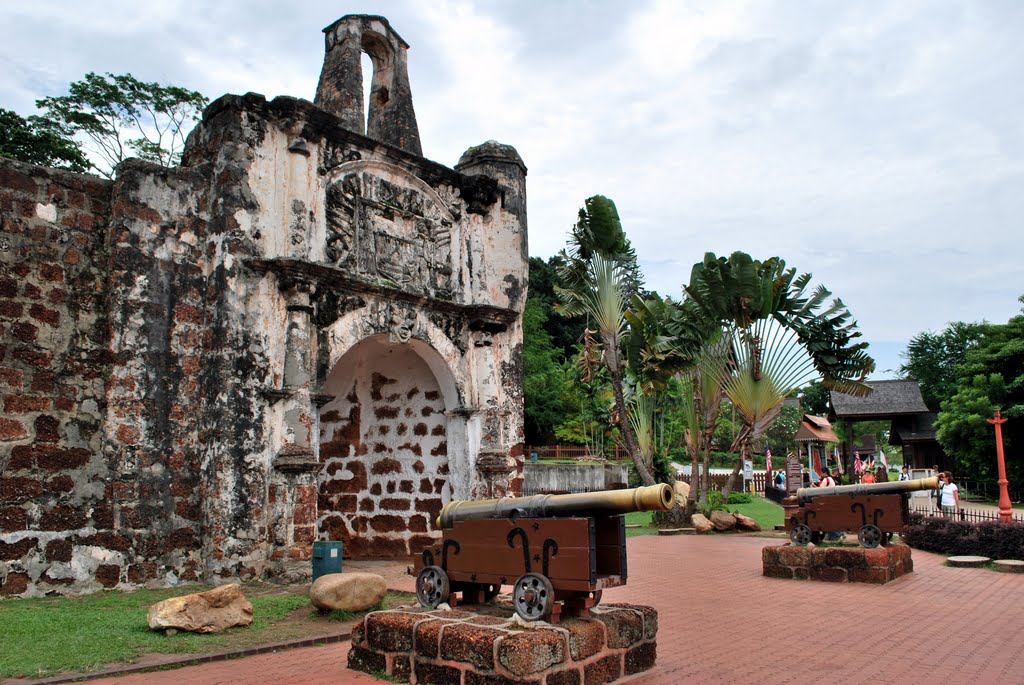 Photo Credits: Kota Lodge
#4 Melaka Sultanate Palace
A building that was painstakingly constructed in 1985 using traditional construction techniques and materials, the Melaka Sultanate Palace is a wooden replica of Sultan Mansur Shah's 15th century palace. Set at the base of St. Paul's hill, this is a great structure to visit if you are looking for something a little more local and kampung style.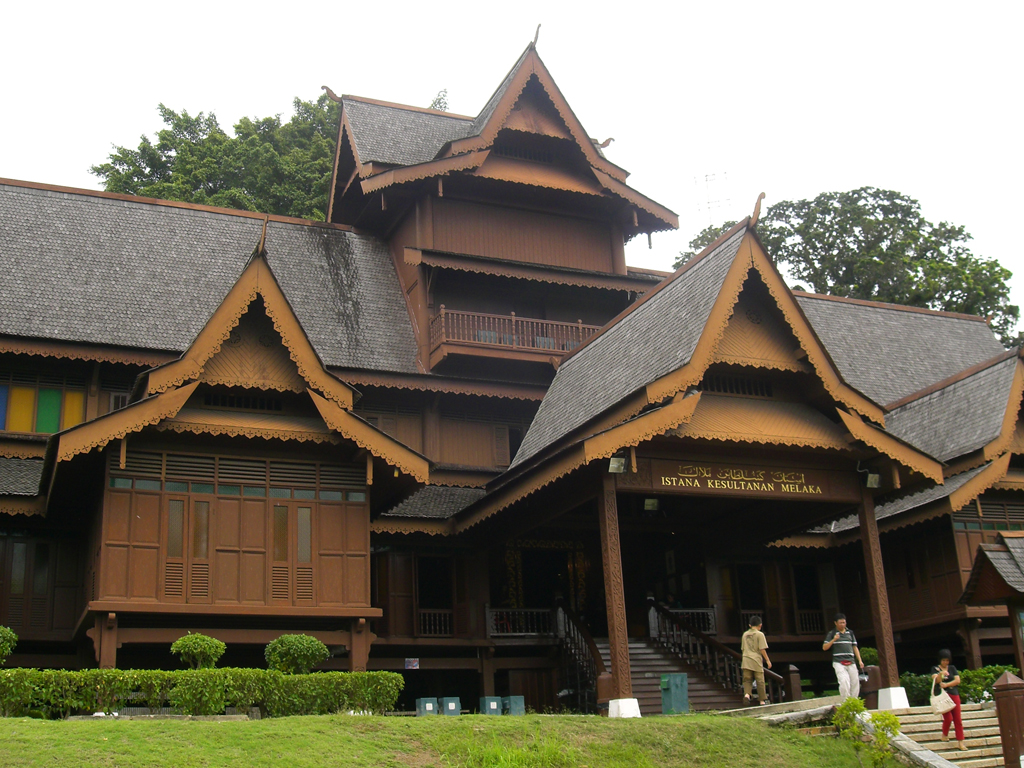 Photo Credits: gomelaka
#5 Baba Nyonya Heritage Museum
Singapore has the Peranakan Museum, Malacca has its Baba Nyonya Museum. And the thing about the one in Malacca is that it speaks of the state's inherent culture because, well, Malacca IS the Peranakan state of Malaysia. Besides seeing it in their food, you will also be able to find out the culture, beliefs and traditional outfits of the babas and nyonyas on a regular day and when they get married. Especially if you are Peranakan yourself, this experience may just allow you to discover so much more about the traditions that have been passed down from your forefathers to you.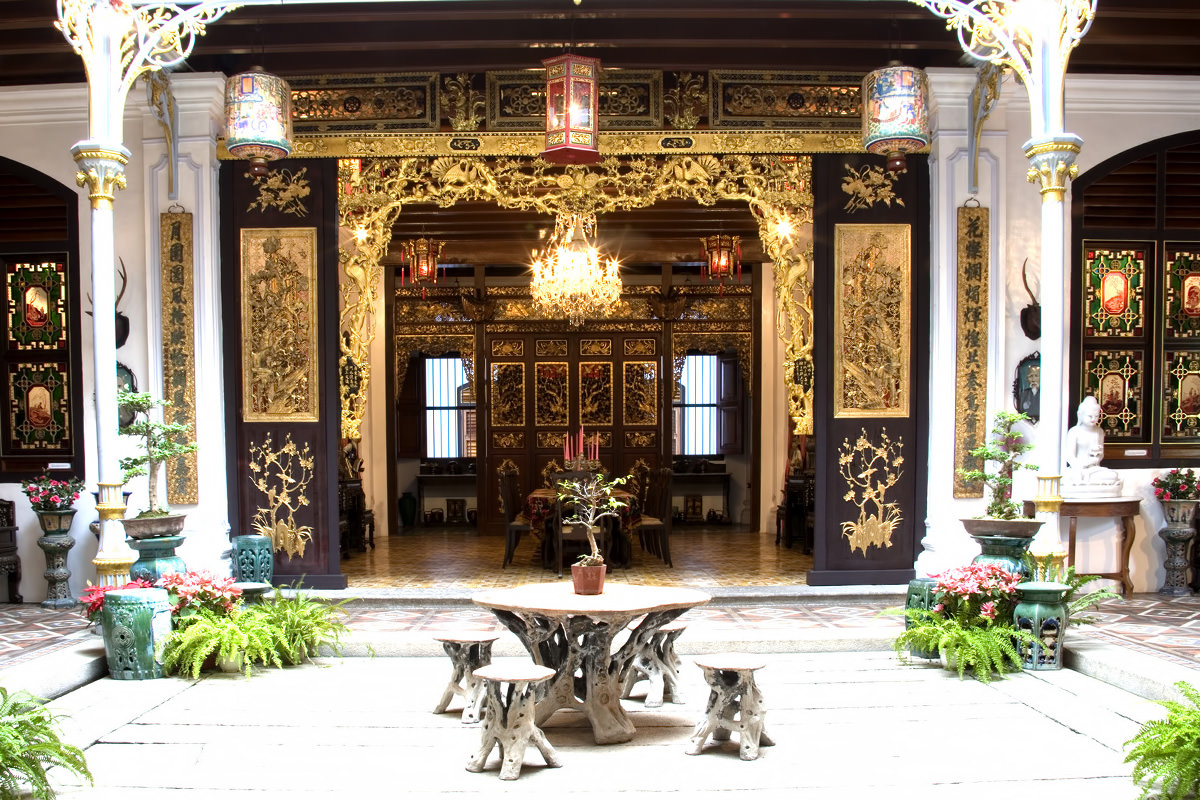 Photo Credits: Malacca.ws
You may also be interested in: