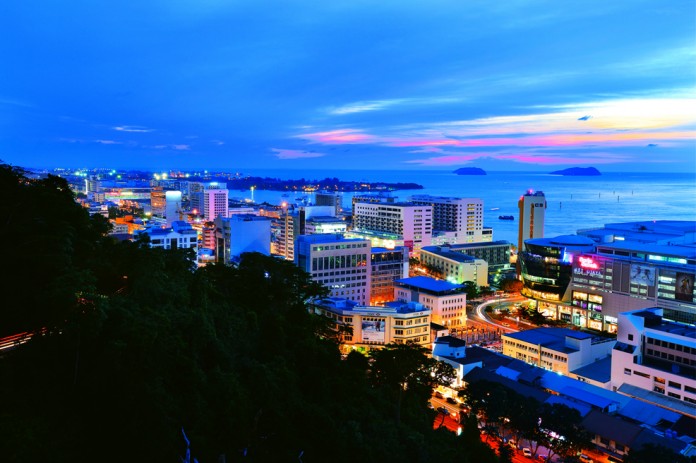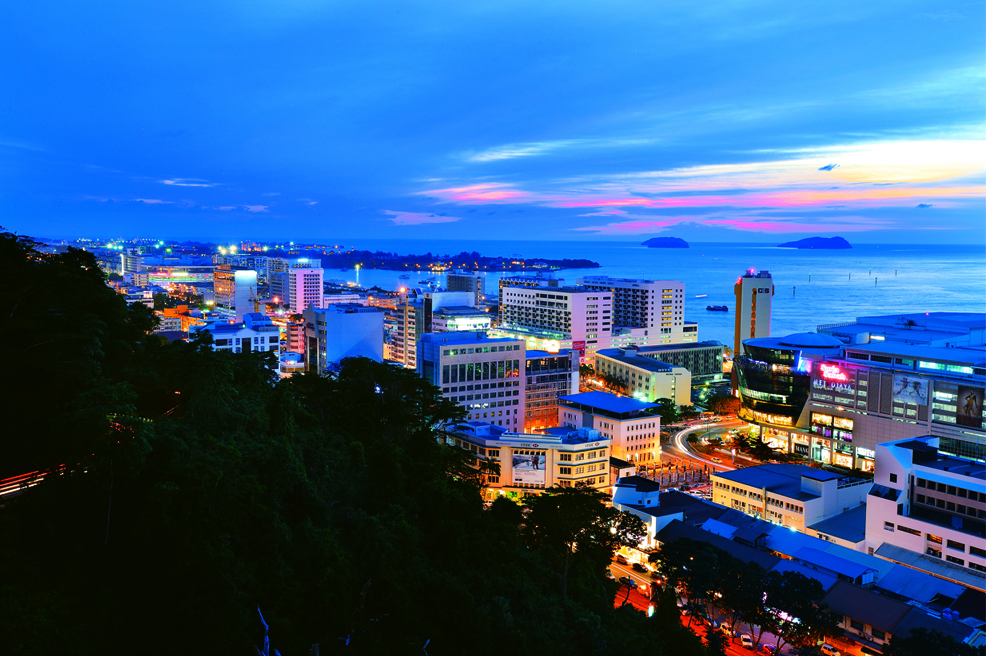 Are you bogged down by work and commitments, unable to take a break for a holiday trip? Why not consider a short getaway to Kota Kinabalu? Home to the highest mountain in the Malay Archipelago, Kota Kinabalu has much more to offer as a destination beyond the heights of its mountains. Kota Kinabalu is a 'Nature Resort City' with long sandy beaches, paradise islands, virgin coral reefs, tropical rain forests; with the mighty Mount Kinabalu only 90 minutes away from the city. Here are the top 5 reasons for why us Singaporeans love (or are going to love) to run in Kota Kinabalu: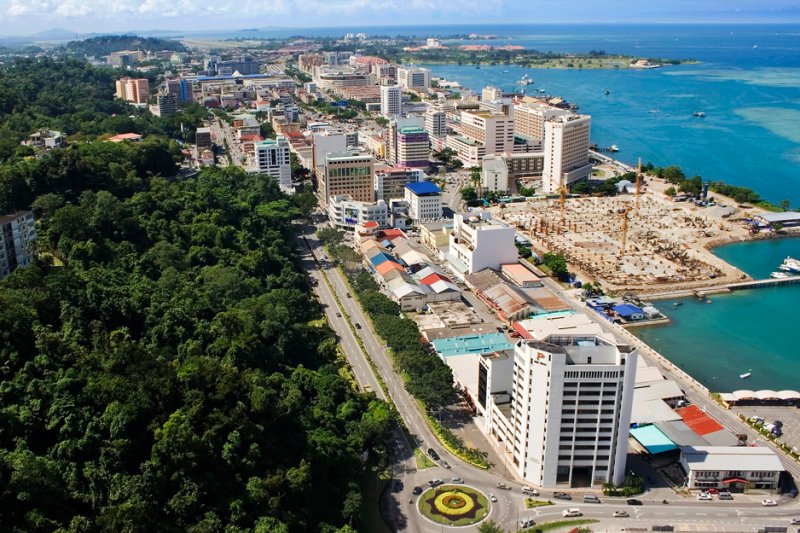 Travel made easy
With only a 2.5 hours flight, flying in to Kota Kinabalu is a breeze. Arrive at the Kota Kinabalu International Airport Terminal, hop onto a taxi and you'll be in the city centre within 15 minutes. You will also be surprised at how accessible it is to travel within the city itself; in fact, most destinations in the city are within walking distance. This makes Kota Kinabalu ideal for a short holiday trip as you get to make full use of your time visiting the various destinations. Or even better, you can plan a running route to visit and admire the various places of interests around the city such as the Kota Kinabalu City Mosque or Atkinson Clock Tower.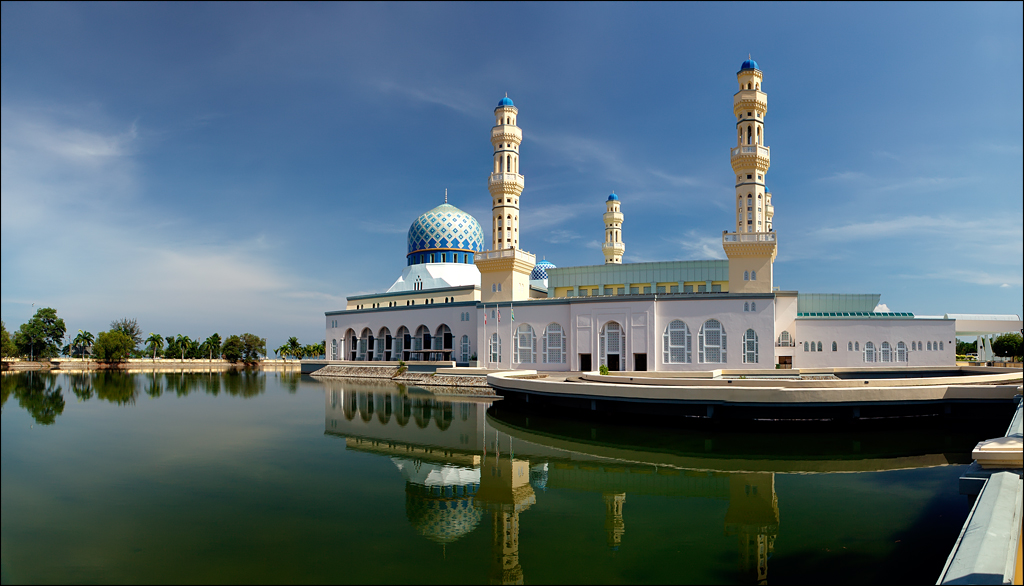 For flights, both Silkair and Air Asia fly direct from Singapore to Kota Kinabalu daily with a total of 14 flights per week. You may head over to www.silkair.com and www.airasia.com for more information.
Nice and cozy at any price
There is a wide variety of accommodations in Kota Kinabalu, with a wide price range for you to choose from. While there are the two luxury 5-star hotels – the Shangri-la's Tanjung Aru Resort & Spa and Sutera Harbour Resort – which are within 10 minutes drive from the airport and in the city centre, you also have your pick of B&Bs, motels and hotels to suit any budget. Travelling with a large group? It is not a problem either; there are service apartments with huge living room space to bunk in the whole troop.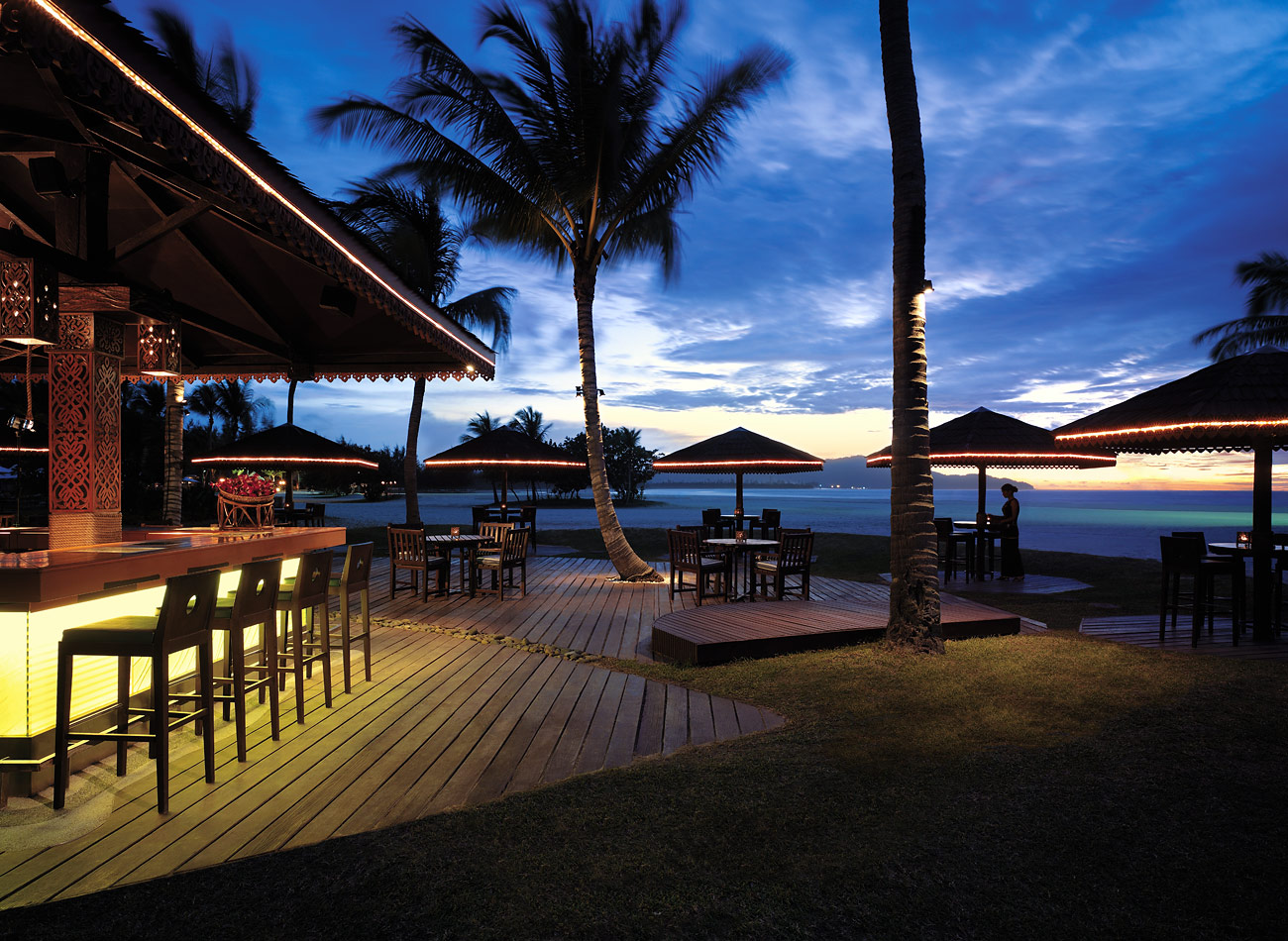 For a cosier and more intimate stay, the Shangri-la's Rasa Ria Resort & Spa and Nexus Resort & Spa Karambunai are great options for accommodation too. For runners who are thinking of participating in a race in Kota Kinabalu, why not put this into your itinerary and reward yourself with a post-event treat with some serious pampering and relaxation.
Power up your appetite
The city streets are a haven for foodies with local specialties to make your carbo loading experience truly delectable. As a state with 30 different ethnic groups, Kota Kinabalu has a unique cultural mix of people and cuisines. You can expect to find plenty mouth-watering delights such as ngiu chap (beef noodle), bak kut teh (pork ribs in herbal soup), spicy laksa, Sabah-styled tom yam, Tuaran noodles (home-made egg noodles), sizzling satay, and even glorious seafood. The western and fusion fare at trendy cafes and franchise eateries are not to be missed too. You will be surrounded by so much good food in the city you may have to run more to burn off those extra calories!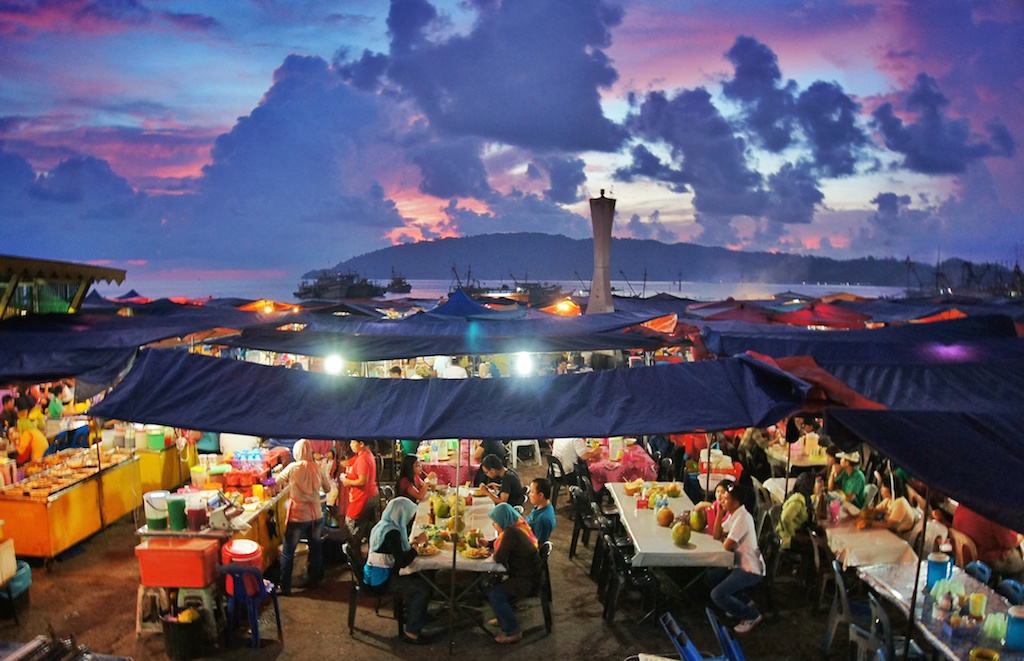 Warm up workouts
As the big race approaches, you might want to go for a short run to limber up those muscles. Here is a list of the city's most popular tracks for a quick run:
Likas Bay running and cycling path stretching about 5km from the port to Tun Mustapha Tower with excellent sea views and evening sunsets.
Perdana Park and the beach at Tanjung Aru are great for soft-surface track and beachfront running. Evening runs are best for the spectacular Tanjung Aru sunset.
Tun Fuad Stephens Park or more popularly known as Bukit Padang has short hill trails which are perfect for trail runners to get in a bit of off-road action before the real race.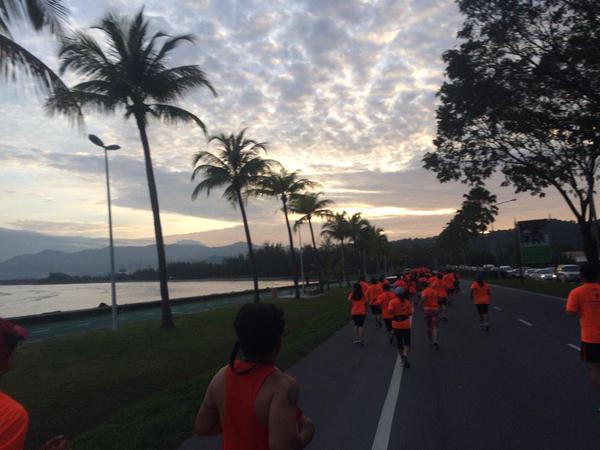 The Big Events
Trail running in KK has a growing community, and some must-do races which will challenge you physically and mentally. The incredible landscapes and warm hospitality of the locals are what I love about racing in KK." – Jeri Chua, super serious ultra trail runner and member of the Hammer Nutrition Singapore team
Kota Kinabalu is a waterfront city with fantastic views of the sea, sunsets and islands. And just at its doorstep is the Crocker Range providing plenty of rolling hills, ridges, valleys, and rivers to keep you on your toes as you traipse through its untamed wilderness. It is therefore no surprise Kota Kinabalu has its own share of major running events that should not be missed:
Beaufort 60k Ultra Marathon – A super hot run from Beaufort to the beautiful beach of Kuala Penyu. Beaufort is about 1.5 hours south of the city in the Klias floodplain where the midday heat can go up to 40°C. You'll be bouncing off the track like a cat on a hot tin roof before getting a chance to cool off your feet with a dip in the ocean at the end of the race.
Borneo International Marathon – This is the city's biggest annual road race that starts and ends at the Likas Sports Stadium. The route heads north of the city along the scenic coastal road, passing by Likas City Mosque, Tun Mustapha Tower and Universiti Malaysia Sabah. Look out for Mt Kinabalu as it comes into view at sunrise alongside the gorgeous sea views.
The Most Beautiful Thing (TMBT) Ultra Trail Marathon – Distances range from 12km to 100km, offering opportunities for both novices and seasoned runners to experience the adventure and excitement of trail running. The terrain varies from easy to extremely challenging with steep climbs and descents, punctuated by scenic sections of farmland, rustic villages and curious villagers going about their daily routine. This is perhaps the most difficult yet most beautiful ultra run in Malaysia.
Come and Run Sabah!
The popularity of road and trail races in Kota Kinabalu has seen the introduction of new events in various districts in Sabah. From the rocking hills of Kokol to the lush paddy fields of Tambunan, running events are getting more interesting with different backdrops to add colour, culture and nature to a run.
Located only within 1-2 hours from the city, not only are the race venues easy to get to, most importantly they offer us runners the opportunity to experience the best of Sabah's natural landscapes and warm hospitality of its people.
Stay tuned for the latest event updates to make 2016 your year to Run Sabah!
Having run every edition of the Borneo International Marathon since 2008, I have come to realise that KK has so many shorter fun runs to offer as well. The warm reception at races so unmistakably reflects the friendliness of Sabahans. Runners are so friendly and fun, and it's such a pleasant recharge for me! My friends who have run the trails in KK, tell me that its paradise, but for me, I shall stick to the road runs that give me enough time to eat and shop ….and plan my return trip to KK." – Mohanadas Kandiah or more popularly known as Mohan Marathon, the man with the whistle!