The Penang island has been the heart of the trading relations between Europe/Middle East and Southeast/East Asia for hundreds of years, where historical remains of the East-West relations and the colonial heritage still seen around the fusion of architecture, culture, food and people in Penang.
One of Malaysia's most diverse, cosmopolitan and exciting cities with the rich heritage of the East-West relations and colonial British still well-preserved in George Town, the largest city of the state of Penang. George Town is also a UNESCO World Cultural Heritage Site for its "unique architectural and cultural townscape without parallel anywhere in East and Southeast Asia". Located just 1.5hours by flight away from Singapore, here are 5 reasons why you should make a trip down to 'The Pearl of the Orient'.
1. Hike the Penang Hill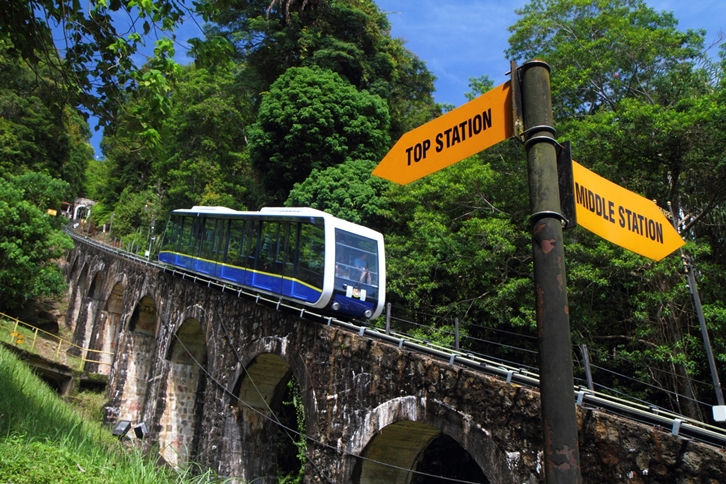 The Penang Hill stands at 833m above sea level and is one of the oldest colonial hill station established by the British during their time in Malaysia. This area comprises of several hills including Strawberry Hill, Halliburton's Hill, Flagstaff Hill, Government Hill , Tiger Hill and Western Hill (highest point). At the top of the Penang Hill, one gets to enjoy a stunning panoramic view of George Town and other architecture along the eastern coast of Penang.
Visitors get to enjoy a cooling temperature at the top of the hill, at an average of 21◦C,which is a great heat relief from the sea levels below. There are many unique species of flora and fauna such as the carnivorous pitcher plants growing in the forests of Penang Hill. In addition, a fusion of Modern, Asian and British colonial architecture can be spotted on top of the hill, displaying its heritage and charm.
2. Hunt for street art in George Town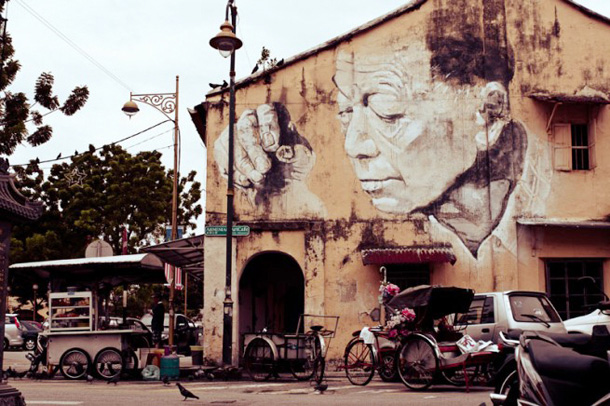 A quick look around George Town, one would be amazed by the mixture of Colonial British styled homes and buildings along with magnificent villas built by the Chinese traders, as well as eye-catching and interesting street art that mimic the daily lives and emotions of the locals. These street art come in many forms including hand-painted murals by Lithuanian artist, Ernest Zacharevic, 52 welded iron wall caricatures under Marking George Town and 12 cat-related street artworks called 101 Lost Kittens.
3. Embark on a Food Trail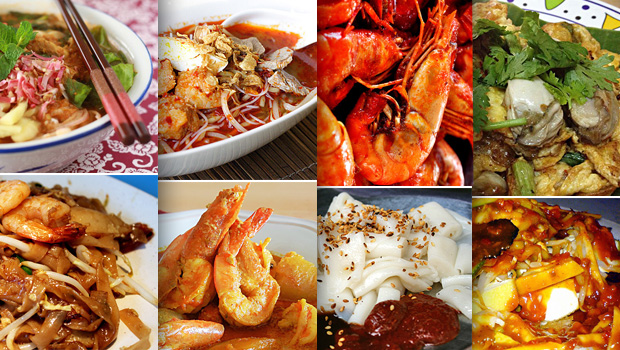 Visitors from all over the world flock to Penang to taste the wonderful local dishes including the famous Penang Char Kuey Teow and Penang Laksa, as well as oyster omelettes, spicy southern Indian curries and Ice Kachang. A true food heaven and culinary paradise, no trip to Penang is complete without stepping into the local eateries to get the taste of Penang which cannot be replicated anywhere else in the world.
Gurney Drive and New World Park food court are 2 highly recommended and popular places for local hawker delights such as the authentic Penang laksa as well as fine dining choices.
4. Time travel back into the past
Being a hub for trading and point of interaction between the East and the West, Penang is known for its rich heritage and the many stunning architecture including the famous Cheong Fatt Tze Mansion, Fort Cornwallis, Kek Lok Si Temple, which are gems of the past, each with their own story to tell about the culture, religion and way of life back then. Here are some attractions not to be missed in Penang:
5. Run the Asics Penang Bridge International Marathon 2015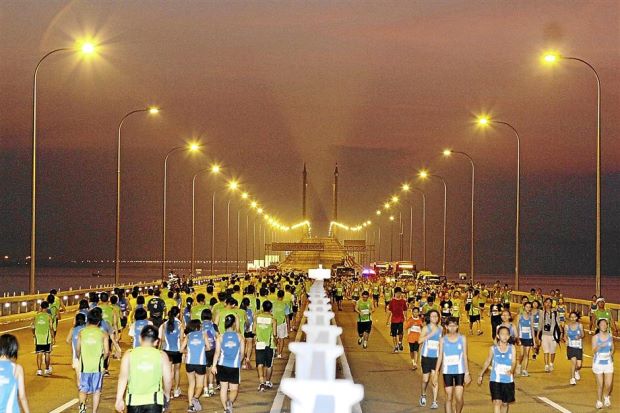 The prestigious Penang Bridge International Marathon (PBIM) is a sports event catered to serious runners as well as amateur ones from both local and international grounds. Uniting thousands of marathon enthusiasts annually, this race is well known for its captivating sight of the sunrise as it reveals the panoramic view of the "Pearl of the Orient". The Penang Bridge is 13.4 km long and  is the second-longest bridge in Malaysia and the fifth-longest in Southeast Asia by total length, with a length over water of 8.4 km.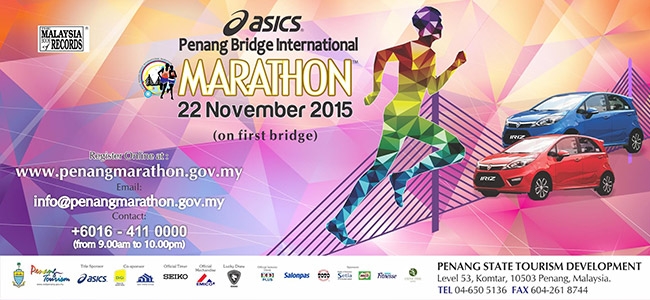 Running across this spectacular bridge will be an unforgettable experience as you witness breathtaking sunset and views from your race. JustRunLah is proud to offer 2 types of Race Travel Packages of 2D1N and 3D2N, where you can get the full experience of travelling in Penang as both a traveler and runner!