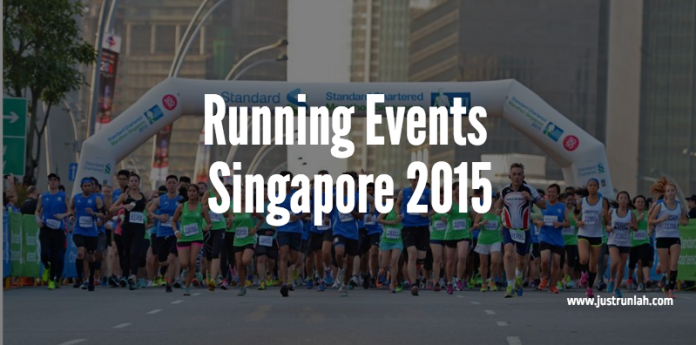 156 races for 2015. How many did you participate? From charity runs, to road runs to obstacles runs and fun runs, how many medals have you collected? Which has left a distinctive memory? JustRunLah!, Singapore's running portal takes a look at how the running scene has evolved for 2015.
11. Singapore's first shirtless run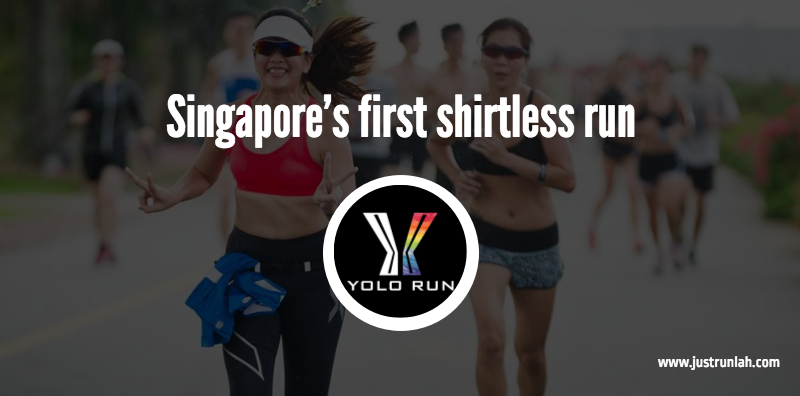 Yes, YOLO (You Only Live Once)! For every shirtless runner at the event, X-Change Republic donated a free T-shirt to an underprivileged child in the developing countries. Watch the race video here: Race Day: Yolo Run 2015
12. Spartan Race came to Singapore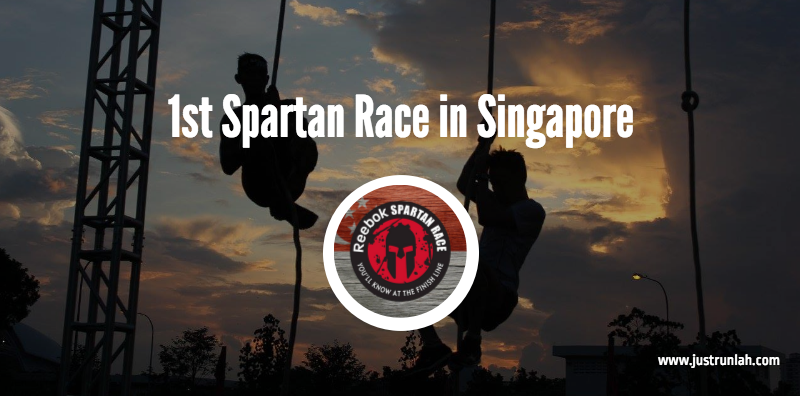 In 2015 we saw the first Spartan race in Singapore and had a chance to interview the founder and CEO, Joseph De Sena. Watch the race video here: Spartan Sprint Singapore 2015
13. Great Eastern Women's Run
Great Eastern Women's Run saw a great turnout of 17,000 ladies lacing up their running shoes. It became Asia's biggest all-women's running event, where women of all ages donned colourful tutus and raced together for a cause. Watch the race video here: Great Eastern Women's Run 2015
14. Singapore's first running mobile app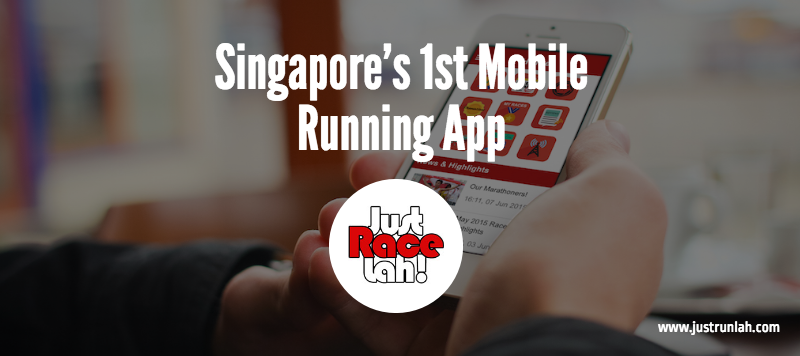 15. Most inspirational runner

Ashley Liew is a runner known not only for his performance at races, but also his commendable sportsmanship for his fellow competitors. Read more about Ashley Liew here: 5 Things You Need To Know About Ashley Liew's Race Last Sunday, You Won't Believe Who That Runner Is
16. Your favourite messages from the 52 weeks.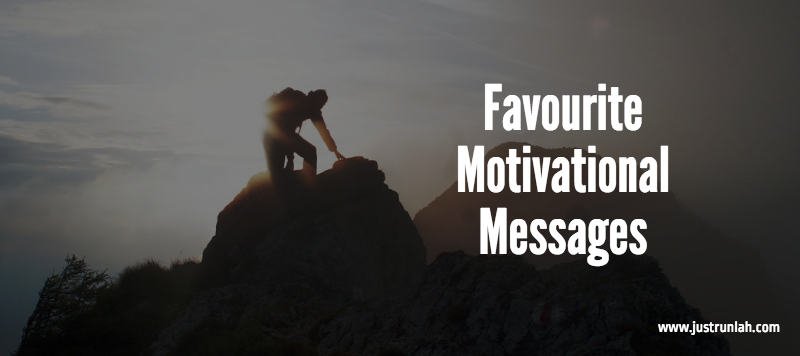 17. Most popular article by JRL editor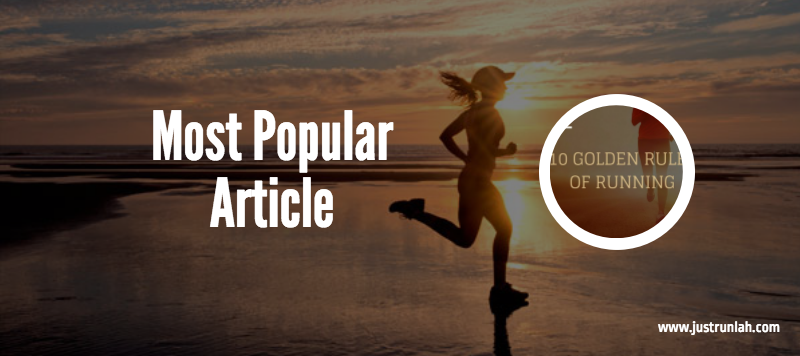 Read more about the 10 Golden Rules of Running and learn to be a happy, strong and good runner:
18. Favourite Blogger's entry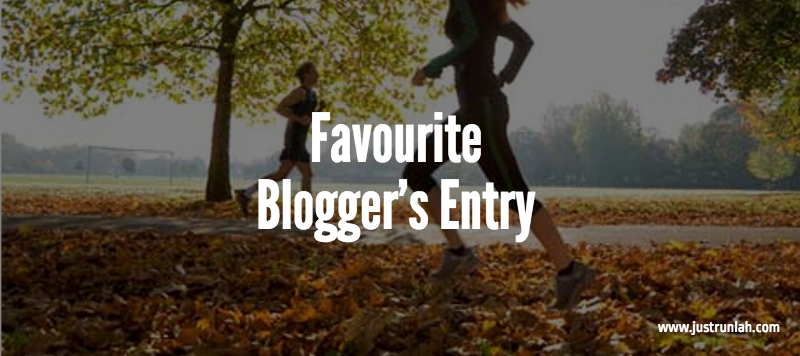 The most popular blogger's entry for this year is 10 Milestones as a Runner by Shereen, where she shared with us 10 experiences runners can relate to. You may also check out other bloggers for more personal running blogs and race reviews.
19. Favourite Infographic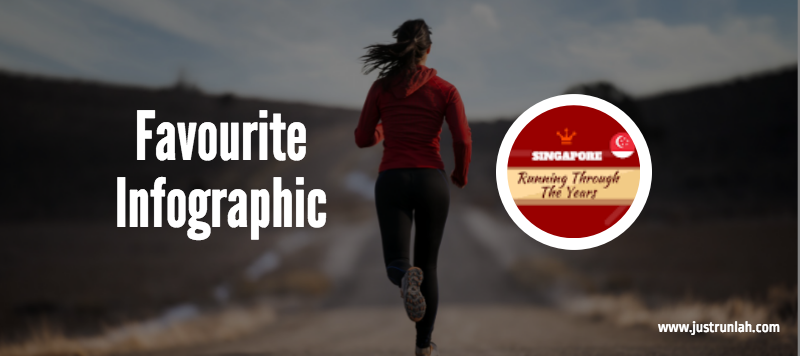 Running Through The Years In Singapore:

Despite having a relatively short history of running in Singapore, we have had our fair share of athletes that have done us proud. We hope to see even greater achievements in future years ahead and a greater support for our local athletes.
On the other hand, the favourite product on our e-store JustShopLah! is Mizuno Wave Cruise 10, a lightweight pair of running shoes that allows for natural foot motion. You may head over to JustShopLah! for more running and fitness related products & services at great prices.
20. Favourite fitness calendar event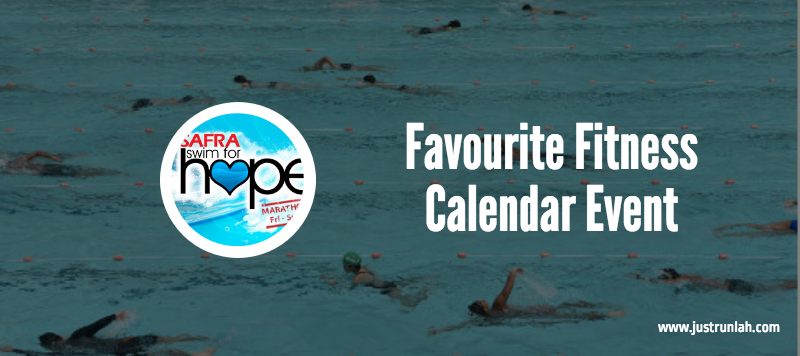 Swim For Hope 2015 topped the charts for the favourite fitness event in our Sports & Fitness Events Calendar. This year's charity event took place at all five SAFRA clubs over a period of three days from 9 to 11 October. With $1 donated to charity for every lap swam, the amount collected from the swim came up to $79,038, surpassing last year's record of $76,925 and was distributed equally to the four beneficiaries: Aquatics Heart and Hope, Singapore Armed Forces (SAF) Care Fund, Singapore Children's Society, and the Community Chest
More at: Running Events In Singapore 2015: 20 Talking Points (Part I)
With the change towards a healthy lifestyle or a fun day out in mass or with friends, Singapore has continued to grow as a running nation. From SG50 celebrations to passing of our founding father, we thank you for making JustRunLah a part of your daily life and the number one running site of Singapore. Our goal for 2016 is to continue running with you mentally, physically and emotionally. Cheers to a rewarding and healthy 2016!