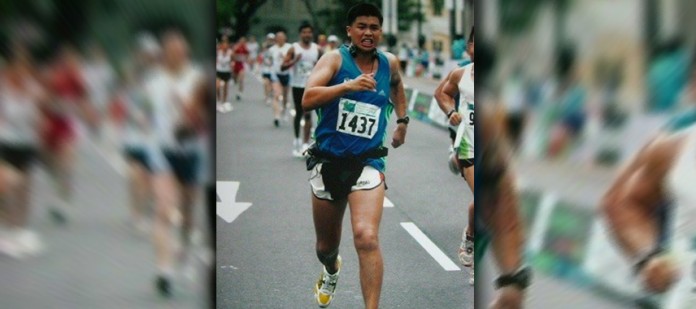 If you guessed Ashley Liew, you were right!
Yes, that's one of today's Singapore's fastest runners, back in 2006 when he was turning 20!
Thank you. Ashley for allowing JustRunLah! to use the photo. This is by no means an embarrassment for Ashley or any other beginner. In fact, Ashley has been such an inspiration for the running community that we thought we should share this transformation.
Ashley's journey is an epic example that all of us have dreams. But in order to make dreams come through, it takes an awful lot of determination, dedication, self-discipline and effort.
If you haven't read 5 Things You Need To Know About Ashley Liew's SEA Games 2015 Race and the interview we did earlier this year, now it's a great time to do so!
JustRunLah! wishes a safe trip back home to Ashley flying off next Monday.
Let Ashley's photo be a good reminder to all of us, the running community:
NEVER EVER LET ANYONE SAY YOU CAN'T DO IT.
Sure. It will hurt.
Sure. It will take time.
Sure. It will require dedication.
Sure. It will require willpower.
Sure. It will require sacrifice.
There will be temptations
But, whatever your goal is, when you reach it, it's worth it.
Remember Buddies, Every Accomplishment Starts With The Decision To Try!