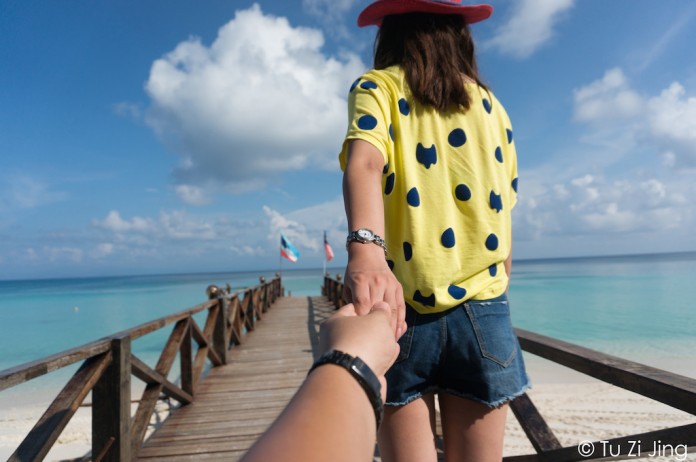 Kota Kinabalu or KK as it is affectionately called by the locals is just a narrow sliver of land that sits right at the edge of the South China Sea with low lying hills gradually rising up into the Crocker Range topped by Mt Kinabalu, the highest mountain in South East Asia, as its stunning backdrop.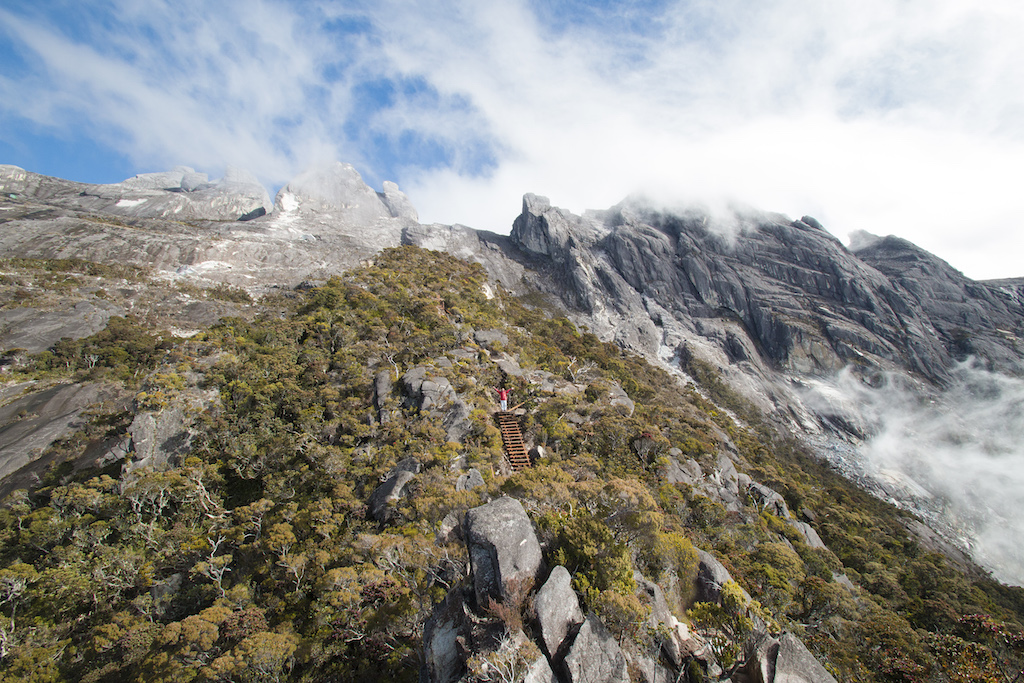 Being a waterfront city has a huge impact on the lifestyle in KK. Being so close to the water with the breeze blowing in from the ocean at the waterfront and all the greenery that surrounds it, from its tree lined streets to the forest covered islands and hills that dot its landscape, gives off a laidback vibe that puts people at ease.
A Different Experience From Malaysia
Surrounded by beautiful sceneries, the city has also retained much of its rustic charms. It is safe to walk around this pedestrian-friendly city on your own and if you take the time to mingle with the locals, you will experience a way of life that is different from other parts of Malaysia. Its people, cultures and languages have integrated so well that you can strike up a conversation with anyone and feel instantly at home. This is a place where people of different ethnicity and religion coexist in harmony.
One of the best things about KK is how everything is so accessible and easily within reach. You can shop, play and eat without having to go very far on foot. This also means you get more time to experience more of KK, and making the most of your time there!
Food In KK
For the best variety of food, it has to be Gaya Street where coffee shops, cafés and restaurants line both sides of the street with great tasting food that's friendly on the wallet too.
Springy egg noodles, steamed pork buns, spicy laksa, fragrant bak kut teh (pork bone soup), beef or chicken soto with its unique spice mix, succulent satay and ikan bakar, tasty buns with sweet and savoury filling, roti canai – the list just goes on. Take your time exploring so you don't miss out on any of these delicious treats. A cup of strong Sabah coffee from Tenom is a must for breakfast but you can have it any time of day for a quick caffeine fix.
Shopping In KK
On Sundays, Gaya Street also turns into a pedestrian-only street fair with stalls selling local handicrafts, souvenirs, t-shirts, pre-loved clothes, household plants, pets and lots more food!
For everyday souvenir shopping, check out the Handicraft Bazaar and Kadaiku at Sinsuran. Kadaiku supports local handicraft makers from villages around Sabah and stocks up on high quality products and made to order items for the more discerning clients. Typical indigenous handicrafts include finely woven textiles, bead accessories, bamboo and rattan baskets, containers and musical instruments.
Island Hopping and Water Sports Activities
KK has beautiful coral islands with sandy beaches and clear waters just minutes away by boat. Sapi, Mamutik and Manukan are the three most popular islands for day-trippers and is the perfect getaway for a picnic and lots of water sports activities. Snorkeling, scuba diving, sea walking, water skiing, parasailing and even zip lining from Gaya to Sapi are available for hire.
Breathtaking Sceneries
The best time of the day in my city is definitely at sunset. Catch this spectacular display of orange coloured sky at Tanjung Aru Beach and all along the coast to Likas Bay. Running on the beach or the jogging track at Likas Bay is my favourite thing to do at sunset. The spectacular view makes exercising so much more enjoyable!
Nothing works better with a great sunset then chilling out at the Waterfront with an evening cocktail or a cold beer to end a hot day in the city. Take in the fantastic view while sipping on your beverage of choice before deciding on dinner at any of the Asian or Western themed restaurants at the waterfront. The bars have a pretty decent drink list too and play a wide range of music from 70s retro to modern day pop, with the occasional Latin dance party known to happen during the week to entertain the crowd.
Local Festivals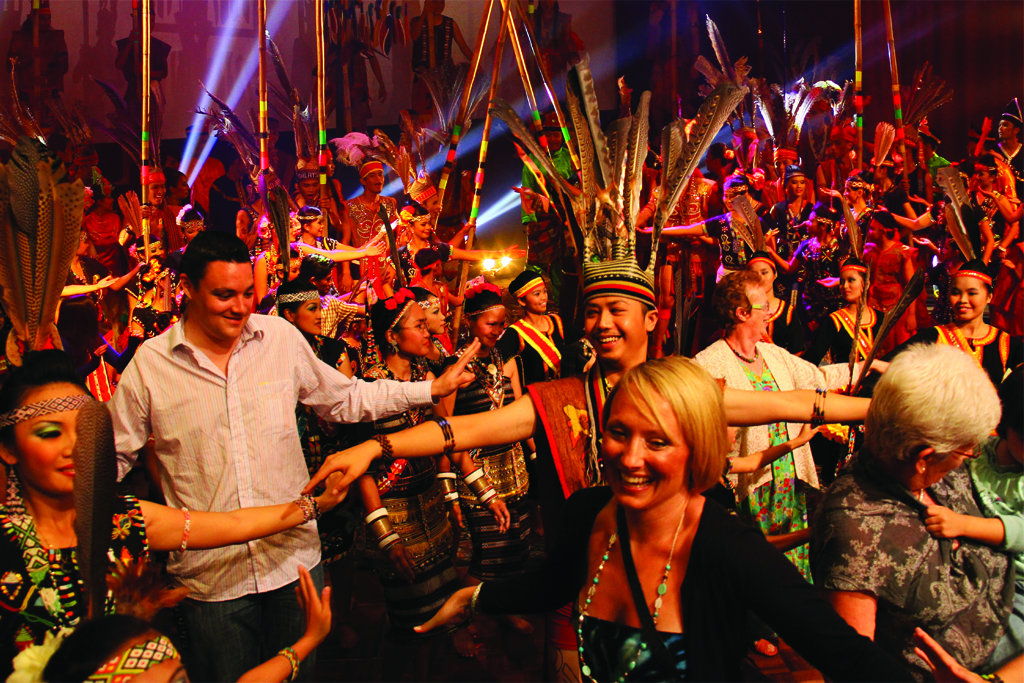 Festivals are great fun in any city and in my city, the best has to be the Harvest Festival or Kaamatan in May. The month-long celebration kicks off with the Sabah Fest, a musical performance based on Sabah's rich folklore, followed by district level celebrations culminating in the state-wide celebration. Get ready for lots of music, dancing, traditional games, rice wine, and the crowing of the Unduk Ngadau or Harvest Queen.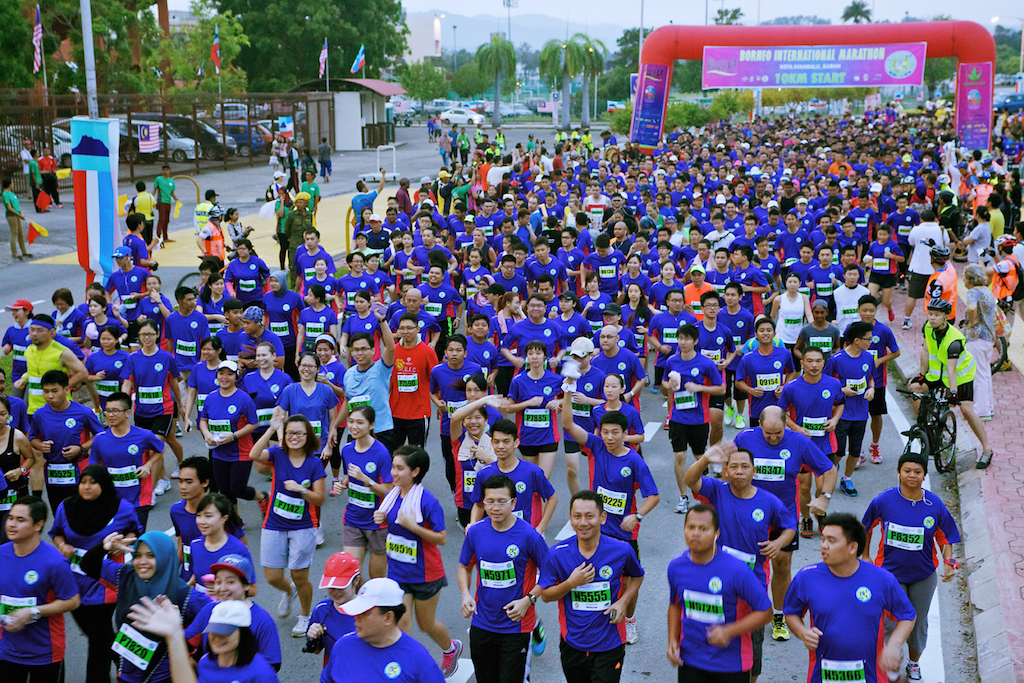 Embrace The Nature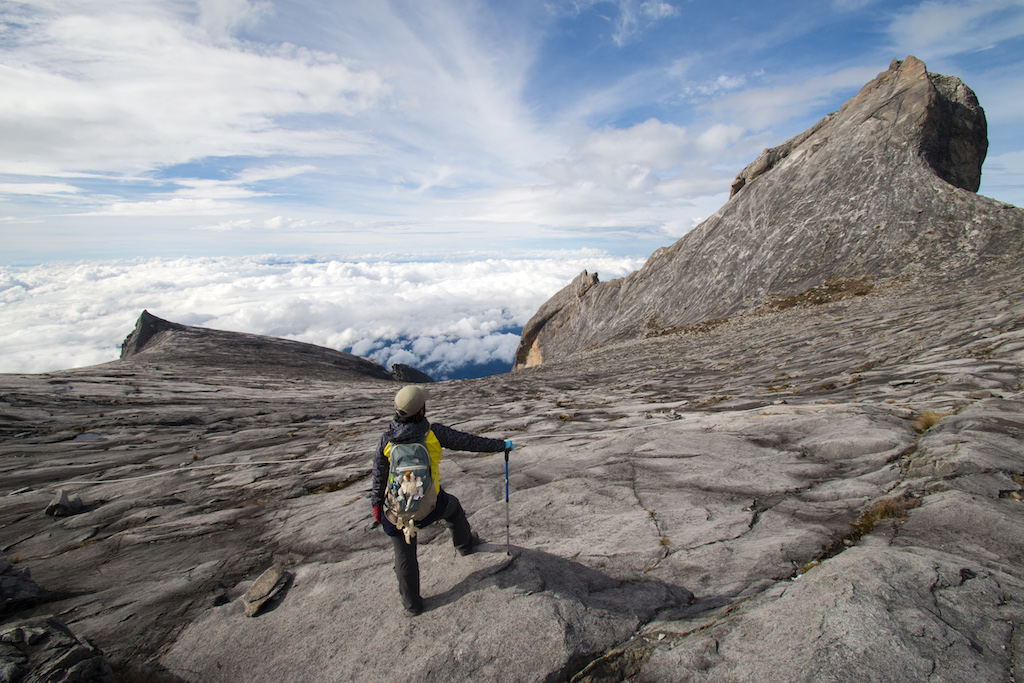 If the city heat gets too much, take a trip to Kinabalu Park where the temperature is a cool 15°C – 20°C. Nature trails wind through mossy rainforest which is great for a few hours of trail walking but if you're up for it, stay overnight and do the Summit Trail up Mt Kinabalu. A new trail has been created to the summit to allow climbers to once again scale the highest peak in South East Asia and be awed by the majestic views from the top.
Kota Belud is worth the couple of hours to get there for a river cruise and be mesmerized by thousands of fireflies lighting up the trees by the river bank. The weather might not be chilly but you can feel that familiar 'Christmas' glow with the magical display of lights against the night sky. The swamp forest is also home to the proboscis monkey and you can see them jumping through the tree tops before settling down for the night.