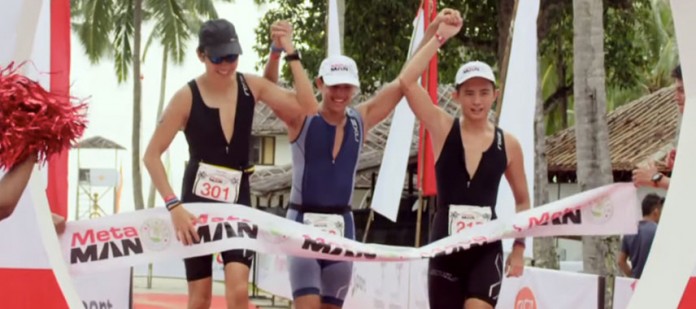 1. It's just a stone's throw away.
Always wanted to challenge yourself to an IRONMAN event but the pre-race logistics and location has stopped you from doing it? Previously, triathletes in Singapore headed to nearby events such as IRONMAN 70.3 Putrajaya or IRONMAN Malaysia (Langkawi). This year, IRONMAN 70.3 Bintan provides a different and unique race experience.
2. It's accessible and stress-free.
The inaugural Ironman 70.3 Bintan is just an hour's ferry ride from Singapore. A special check-in procedure sees the bikes handed over at the Tanah Merah Ferry Terminal in Singapore and delivered directly to your hotel or to the bike depot at the race headquarters, where a team of mechanics will be on hand to help with any last-minute issues.
3. It's beautiful.
Staged at Lagoi Bay – a prime tropical beach resort – the location promises a race experience such as quiet country roads, golden beaches, luxury hotels, lush green landscape and a laid-back vibe. The swim will entail a single 1.9km lap in crystal clear waters, while the 90km bike course will be based largely on the scenic route through northwestern Bintan. The athlete and spectator friendly run leg will comprise of three laps of a flat 7km circuit that skirts a lake dominating the resort, plus swathes of pristine rainforest and the triathlon village.
4. You can get support from your family and friends.
Since Bintan is usually a preferred tourist destination for most Singaporeans, this is a race where your whole family and close friends can gather to cheer you on! There is no better feeling than to complete a gruelling race in front of your loved ones, who will have the possibility to make a day trip if they don't want to stay over.
5. You can qualify for 2016 Ironman 70.3 World Champs.
Ironman 70.3 Bintan not only offers 40 spots, but it will be one of the first qualifiers for the 2016 Ironman 70.3 World Champs happening in Australia. The World Champs rotate and might not be so close to home for a few years!
IRONMAN triathlon is widely recognised as one of the most difficult one-day sporting events in the world. This year, MetaSport brings it closer to all Singaporeans to once again
try, experience and challenge
themselves!
Mark your calendar; 23rd August, Anything is Possible.
For registration and more information visit: www.ironmanbintan.com
JustRunLah! is an Official Partner of Ironman 70.3 Bintan