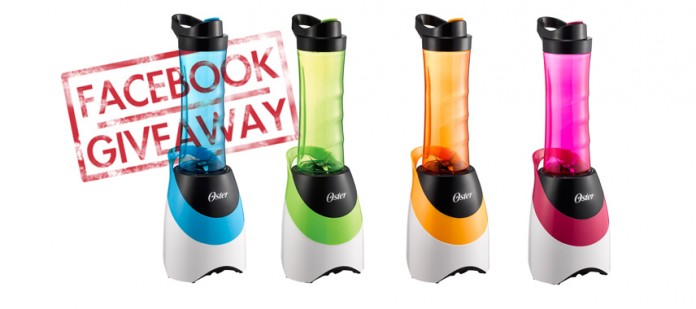 Kick-start your mornings!
We are happy to give away 4 Oster MyBlend blenders to four lucky readers!
The Oster MyBlend personal blender comes in four bright colours and boasts a sleek look, but the true beauty of the Oster MyBlend personal blender extends beyond its appearance, and lies within its design. Its high speed function is ideal for crushing ice, giving you a smooth and tasty shake, while the one-touch blending makes it super easy to use.
To enter the contest, please:
2. Share this article on your Facebook account
3. Enter your name and email and submit the form below
The contest has ended
The contest ends on Monday, April 6th, 23:59
Blend and go!
Don't waste time pouring your drink from the blender to another container, the Oster MyBlend blender vessel doubles as a bottle you can drink straight from, so you keep every last drop of blended goodness. No pouring, no risk of mess, no cleaning up twice. Just fill the blender with your favourite smoothie combination, give it a quick whizz, swap the blender blade for the bottle cover, and you're good to go!