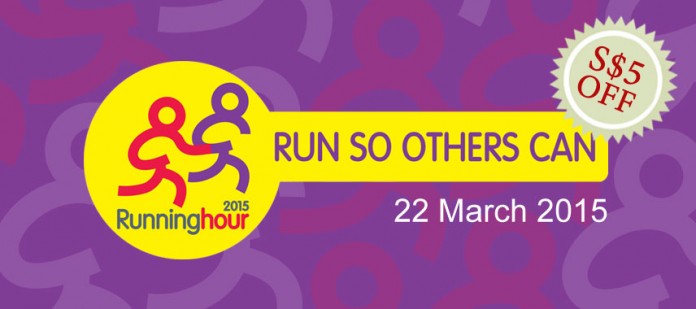 Be a part of Runninghour's history!
It's a race like no other where you will run alongside over 200 visually, intellectually and physically-challenged runners. Take part in Singapore's first ever Runninghour 2015 and Run So Others Can.
JustRunLah! is proud to be the Official Online Running Community for this event, and we are happy to bring a $5 discount code for our readers.
Use promo code [textmarker color="57d93d"]RH5D2015[/textmarker] during registration and get $5 off !
Click here to register. Limited slots available, so hurry up!
More information / register: runninghour2015.com