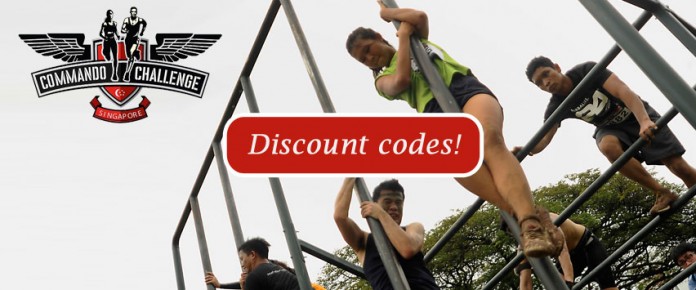 The Event
The Commando Challenge is being brought for the first time to Sentosa Island on 15th November 2014, under a new management team. A challenging run with up to 14 or 28 obstacles (Commando Challenge and Extreme Commando categories, respectively) designed by Special Forces to test your all round fitness, determination and commando spirit. Are you up for it?
What to Expect
Expect a challenge and a sense of achievement like no other fitness event. To succeed you will need a degree of all round fitness, determination, the ability to overcome your fears, crawl through mud and cope with water obstacles.  At the finish line you will not only feel an unrivalled sense of accomplishment and pride but have a unique insight into the commando spirit, which defines Special Forces soldiers.
The Teen Commando 2014, takes place on the 16th November 2014, with the first wave at 8am. It includes the major obstacles of the main Commando Challenge 2014 race but is shorter at 2.5km. The ticket price includes a complimentary hot dog and soft drink at the end for all Teen Commandos and Mum or Dad can join in to at no extra cost if they register at the same time as the Teen participant.
Discount codes
JustRunLah! – Your Running Buddy is happy to bring you the following promo codes to enjoy this great event at a discounted price!
1) Bring the price back down to the Early bird rates: Use promo code [textmarker color="B50000″]JR20[/textmarker] for registration on Commando Challenge and Extreme Commando.
2) $15 off the Teen Commando: Use code [textmarker color="B50000″]JRT15[/textmarker].
Register now at: www.commandochallenge.sg
Join our mailing list and never miss a new offer!
[wysija_form id="1″]