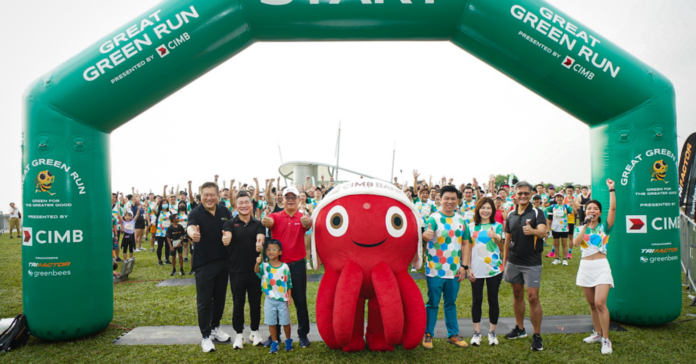 SINGAPORE, 24 September 2023 – Jointly organised by TriFactor and Green Bees, the inaugural Great Green Run presented by CIMB flagged off early this morning at the Marina Barrage with over 2,000 runners enjoying the 10km and 5km corporate runs despite a heavy downpour.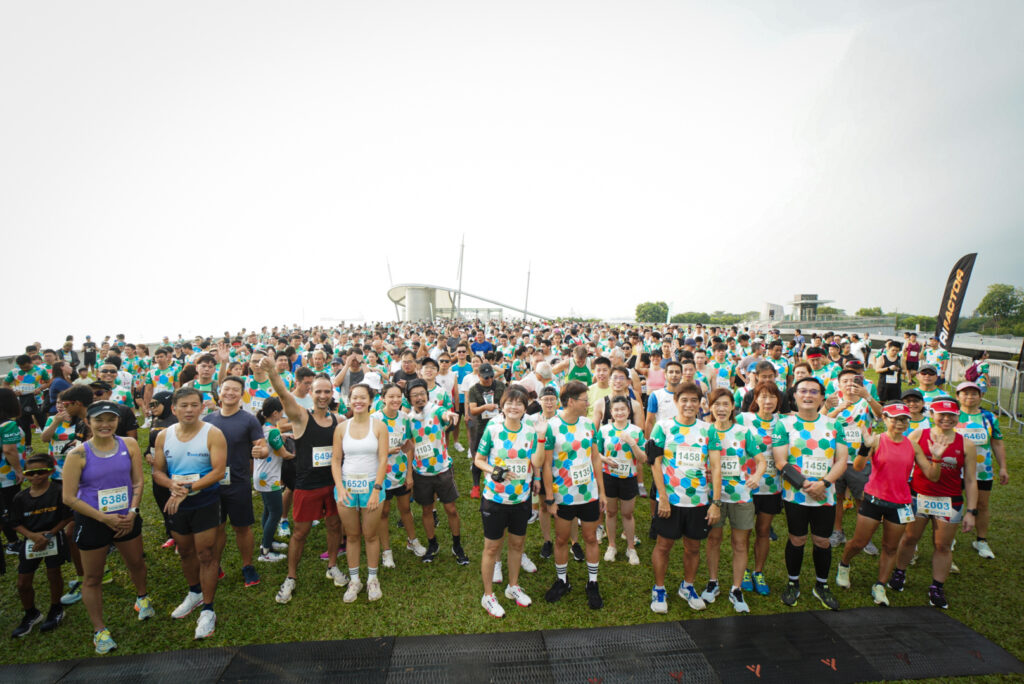 The all-inclusive Community Run which will feature both abled and differently-abled will take place at 430pm while the ongoing 'Green Fiesta' featuring over 30 sustainability partners and non-profits will end at 630pm.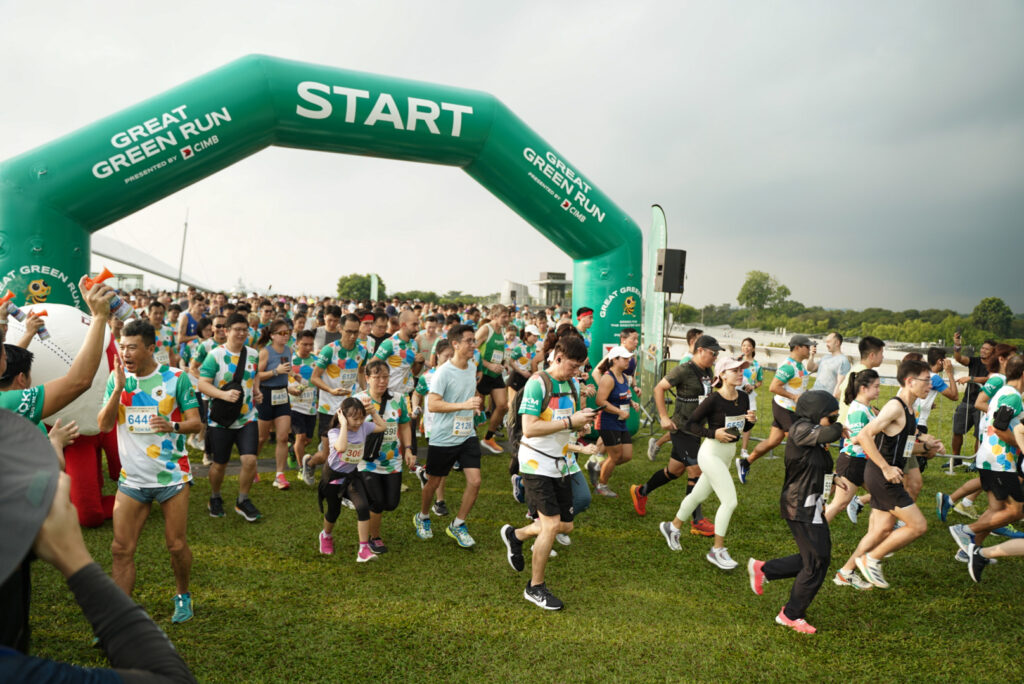 In an effort to raise awareness of fashion overconsumption and waste, organizers encouraged participants and corporate partners to donate their unused clothing at the "Great Green Run Clothing Recycling Station" and over 120 kilograms have been collected so far.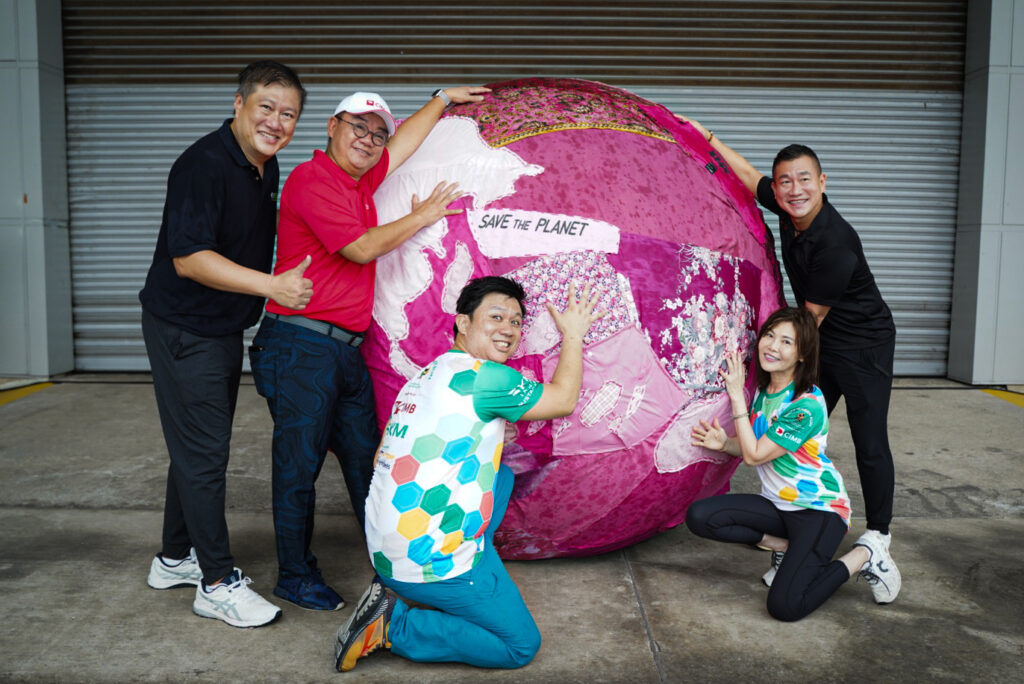 The items will be distributed to the local circular fashion enterprise Cloop after the event and depending on their condition, some items will be restored and recycled to extend their life cycle, while others will be sold to raise money for charities.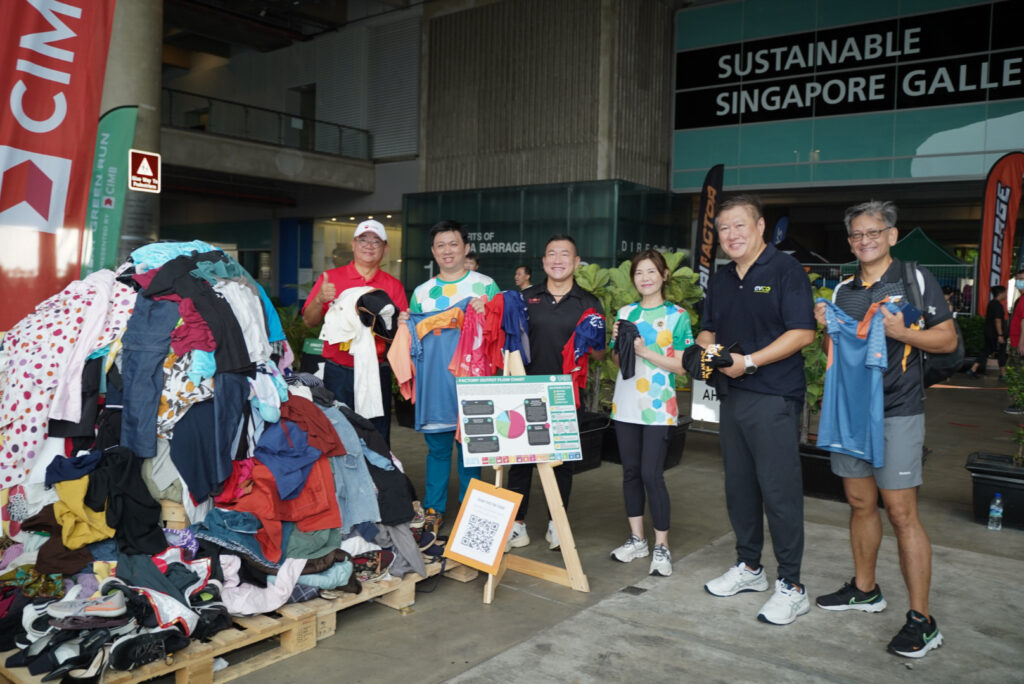 With an eco-friendly setup, sustainability advocacy, and a commitment to diversity and philanthropy, the Great Green Run is a trailblazing concept that catalyzes community impact and social change.