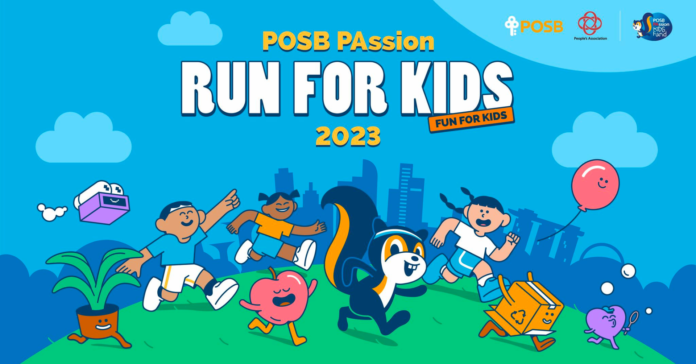 The POSB PAssion Run for Kids 2023 is an annual event organised by POSB and People's Association. This is the perfect day to enjoy endless fun with your loved ones. Furthermore, you have the chance to make a difference in the lives of local kids by contributing to the POSB PAssion Kids Fund.
Event Details
Date: Sunday AM, 5 November
Venue: The Promontory @ Marina Bay
Pick your categories!
A competitive 800m Kids Race is available for children ages 7 and 8, while a 1.2km Kids Race is available for children ages 9 to 12. There are also 5KM and 10KM competitive races for adults.
The POSB PAssion Run for Kids 2023 also offers categories for those wishing to compete in a team, such as 1.2km for kids (ages 9 to 12), 10km for adults, and 10km for NSF.
A non-competitive 3.5km Family Walk is also available for families to participate in and enjoy!
For more information or to register, visit the race website now!
Race Categories and Fees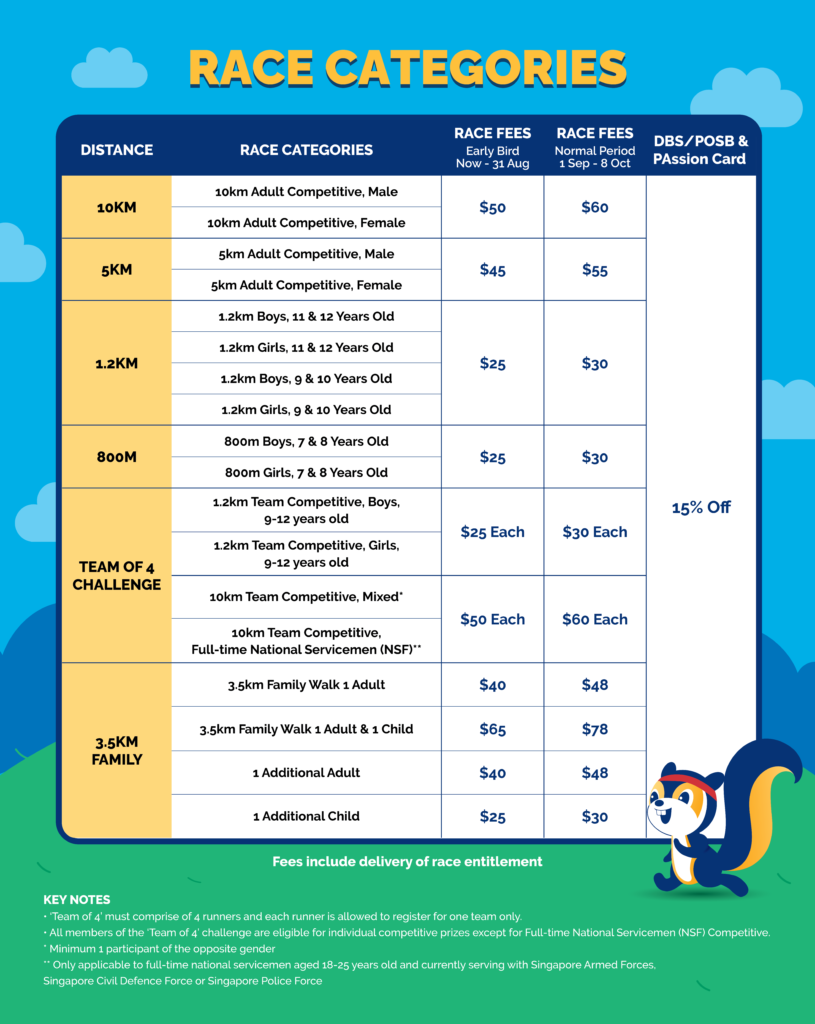 Team of 4 Challenge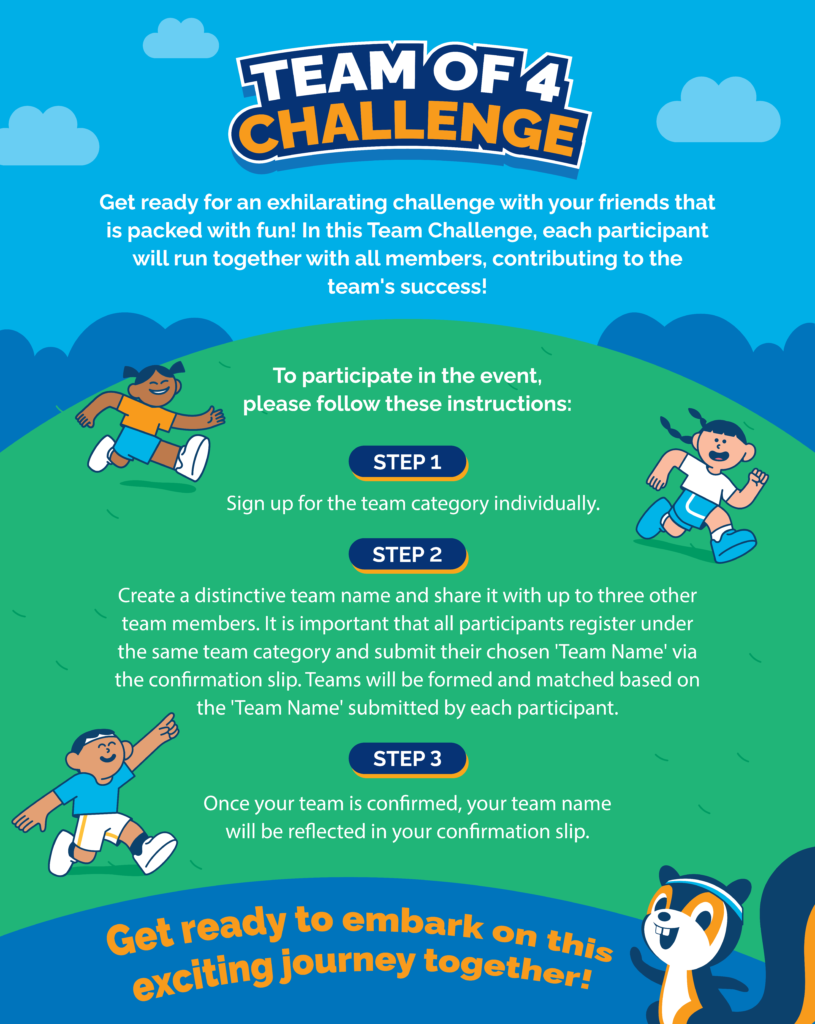 Explore different worlds at the Run for Kids Carnival
This year's theme is "Kids Run the World", celebrating the limitless potential and boundless energy of all our young ones. That is why, in addition to the heartwarming run, they have put together five enchanting carnival worlds for you and your family to explore!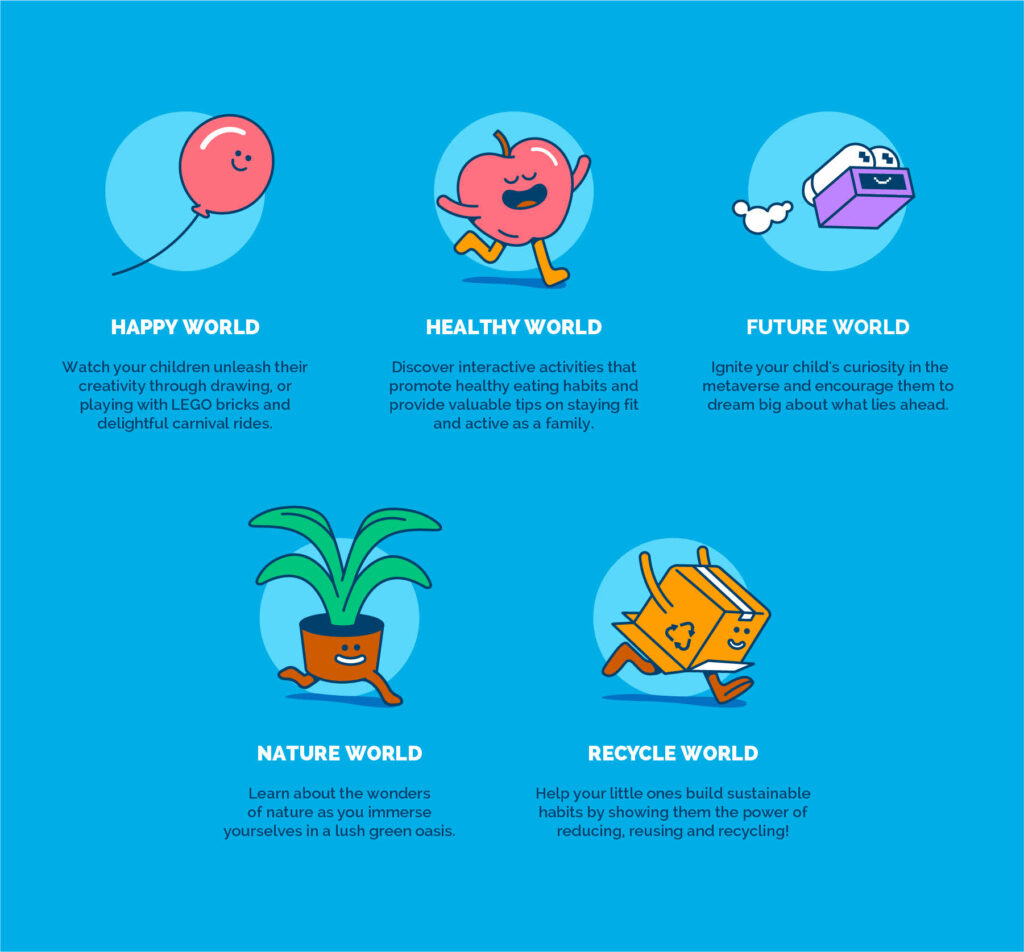 Happy World: Step into their balloon city of dreams, where kids can be kids! Enjoy carnival activities, game booths, and craft workshops for endless fun – emphasising the value and joy of imagination and creativity.
Healthy World: Kids have unlimited energy, and we guide them on how to put it to productive use with healthy eating workshops, dexterity and fitness routines, and other wellness-promoting activities.
Future World: Experience the impressive power of technology and the future! Their goal is to encourage kids to envision and share their future through captivating tech-based demos, games, and contests.
Nature World: Experience an up-close and hands-on reconnection to their world! Experience a terrarium workshop and explore how technology can future-proof our precious planet.
Recycle World: A city filled with "reduce, re-use, and recycle" themed exhibits, games, and activities. This world showcases all things sustainable and serves as an area for the kids to practise environmentally responsible habits.
Here's what you're entitled to!
Each participant will receive a POSB PAssion Run for Kids 2023 event t-shirt made of 100% Recycled Polyester, an adorable tote bag and a finisher medal made from recycled metal.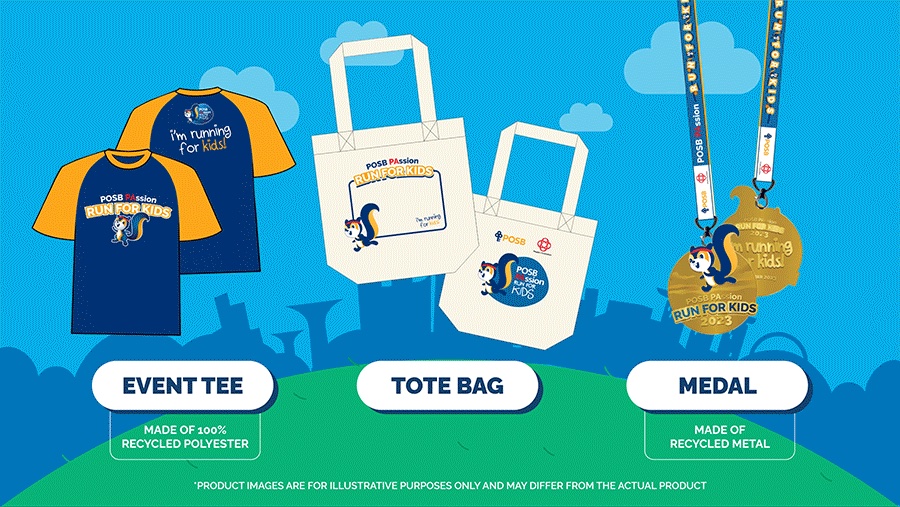 For more information or to register, visit the race website now!