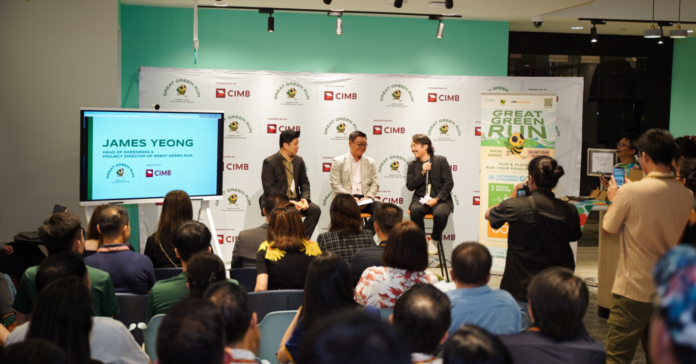 SINGAPORE, 19 September 2023 — The inaugural Great Green Run, presented by CIMB Singapore, which takes place this Sunday (24 September) at Marina Barrage has set its sights on going beyond our shores, bringing its pioneering concept of blending sports and sustainability to even more communities abroad.
Much more than a sustainability-themed run
Conceptualised by green communications agency, Greenbees and regional multisport organiser, TriFactor, Great Green Run is on a mission to become a global sustainability movement that combines running with an eco-friendly set-up and community advocacy, with the added infusion of diversity, philanthropy and inclusivity.
"Great Green Run is not just another sustainability-themed run, it serves as a platform for environmentally-conscious individuals, corporations and organisations actively driving positive change. CIMB's greater purpose is to advance our customers and local businesses towards a sustainable future. We believe the Great Green Run has the potential to inspire the larger community into taking meaningful action," said Victor Lee, Chief Executive Officer of CIMB Singapore at the kick-off event at CIMB Plaza today.
In addition to a Corporate and Community Run, Great Green Run features a sustainability-centric fiesta featuring over 30 food, retail and activity stalls. Among the sustainable partners onboard are clean-energy vehicle giant, Tesla, Singapore's plastic-recycling education hub, Plastify, upcycling furniture maker, ChopValue, decarbonisation mobility provider, EVCo, textile recycler, Cloop, Taiwan's zero-waste design studio, Wynist and more. 
"We are dedicated to weaving sustainability into the fabric of our corporate and community landscapes," said James Yeong, Project Director of Great Green Run. "Our vision is to foster a world where sustainability is not an option but a way of life. Through innovative strategies and partnerships, we aim to empower businesses and individuals to embrace eco-conscious practices and lead the charge towards a greener future," he added.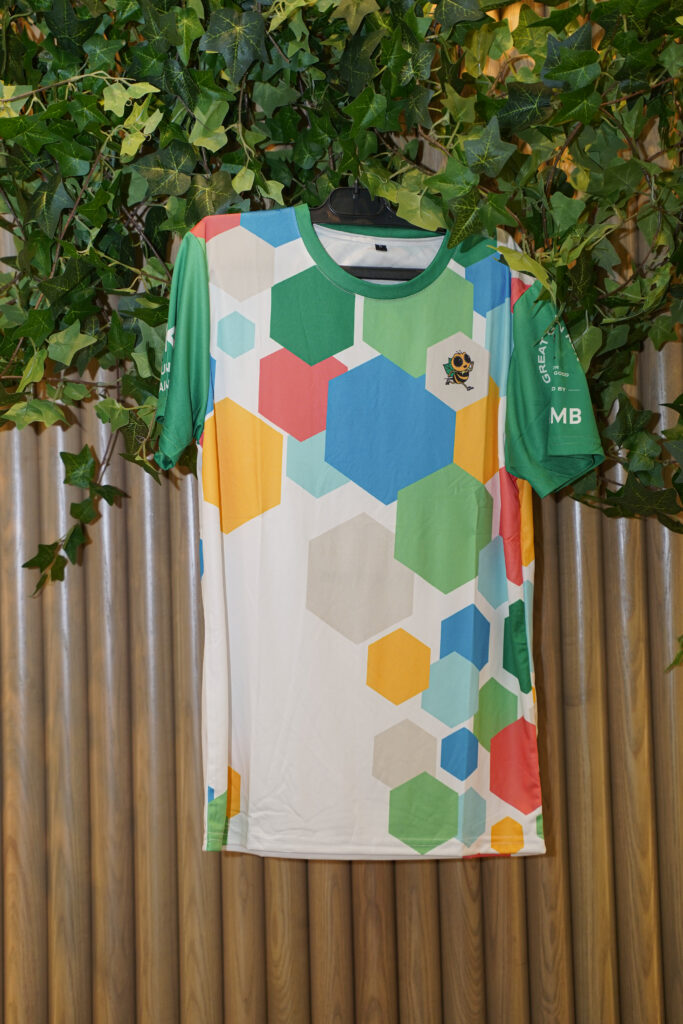 International cooperation and expansion
Great Green Run had also partnered with the Kingdom of Bhutan (world's first country to reach carbon neutrality) and Lahti, Finland (European Green Capital 2021) by sending the lucky draw winners on a trip of a lifetime to two of the greenest and happiest nations in the world.
"Our partnerships with Bhutan and Lahti exemplify our commitment to international cooperation in the name of sustainability," said Elvin Ting, Founder of Orange Room & TriFactor. "Our contest winners get a glimpse into some of the sustainability initiatives that these two countries pioneered and their unique contributions to a greener planet. We will work with our winners to share more about Bhutan and Lahti's inspirational models with a wider audience."
"The inaugural Great Green Run has thrived from the unwavering support of stakeholders and the broader sustainability community, and we are pleased to announce that we will bring this trailblazing concept beyond our shores in 2024. We are currently in discussion with cities in Southeast Asia and Europe for our next edition of Great Green Run," he added.
This Sunday, all runners will be receiving a first-of-its-kind "100% sustainable medal made of discarded wood and wool" from Bhutan, digital certificate, a sustainable running t-shirt, e-vouchers and more in line with the organisers' goal to reduce its carbon footprint. Corporate team registration is pegged to United Nations Sustainable Development Goals; while in line with Green Plan 2030, organisers will conduct a Sustainability Report that will be verified by Singapore Environment Council as part of its long-term goal to be a net-zero event.
All participants and guests are encouraged to commute to the event by public transportation while organisers will reduce plastic, paper and other single-use waste materials during the event.
The sustainability fiesta, which is open to the public, will last from 9am to 6pm.