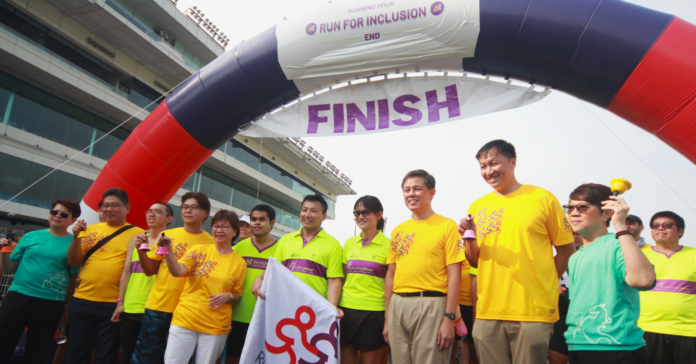 Singapore, 2 September 2023 – A remarkable spectacle unfolded today at the Singapore Turf Club (STC) as more than 2,000 participants united for the ninth annual Run For Inclusion 2023. In the event organised by inclusive sports cooperative Runninghour, participants run, walk or cycle over varied distances to demonstrate a collective effort that includes persons with special needs (PWSNs). In doing so, they raise awareness of the importance of inclusion. The run celebrated sportsmanship and supported the positive affirmation of all participants, including PWSNs who live with sensory impairments such as hearing or visual disabilities, and developmental and neurological impairments such as those intellectually challenged, diagnosed with autism or in mental recovery. Minister for Education Mr Chan Chun Sing was the event's guest of honour and flagged off the running categories.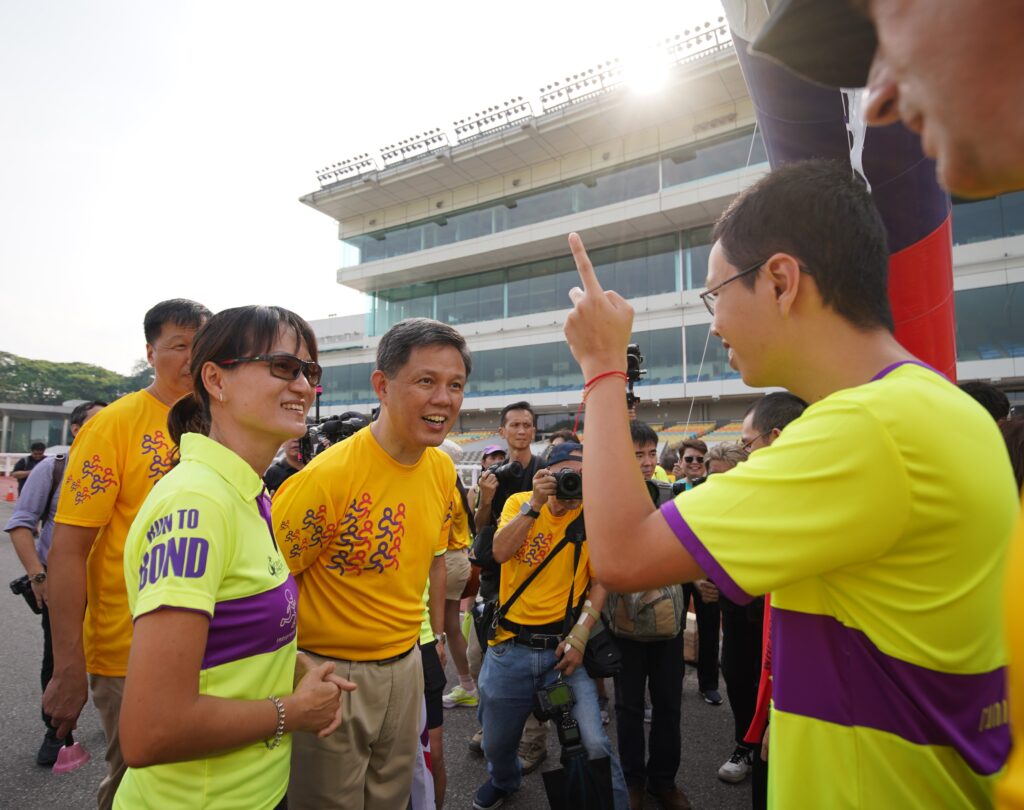 Run for Inclusion stands as a beacon of hope for inclusivity, setting an example for the acceptance of PWSNs in society. The event included 3km and 5km runs and walks, a 10km run and an 18km bike or hand cycling ride that included a tandem option designed for PWSNs. A standout feature of this year's event was the highly anticipated return of the signature Blindfold Walk after a three-year hiatus. Participants in this walk wore blindfolds and partnered with a sighted person for the first 500m, switching places for the next 500m. The unique experience gave participants a sense of what it is like to be visually impaired, allowing them to trust and rely on their partners as they walked.
As is its tradition, Runninghour gave complimentary slots to all PWSNs and their caregivers under the 'SoleMate' programme, an initiative with the Central Singapore Community Development Council. This year's event was supported by prominent partners including the Japanese Chamber of Commerce & Industry Singapore Foundation, STC and SportCares.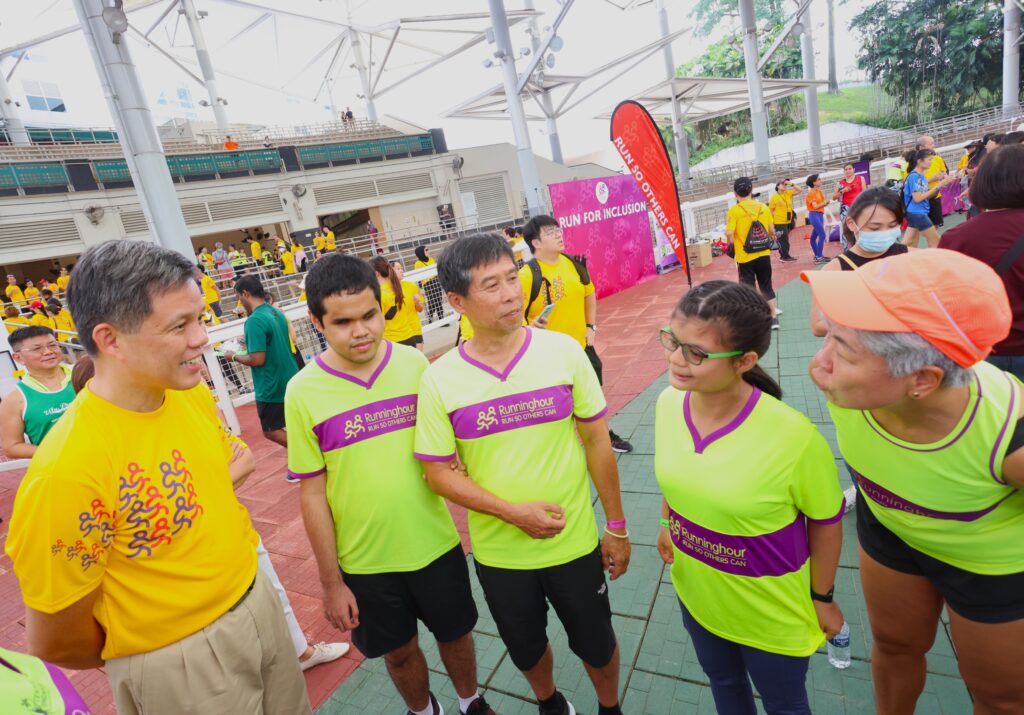 As Run For Inclusion's corporate partner for a second consecutive year, STC demonstrated its commitment to inclusivity with the largest race contingent this year. Some 330 STC employees, their friends and families joined the event, committing to log 180 kilometres collectively in commemoration of STC's 180th anniversary. As a fitting conclusion to its 180th milestone, STC again donated $32,400 ($180 x 180 kilometres) to Runninghour.
"Singapore Turf Club is honoured to support social initiatives such as Run for Inclusion," said STC Chief Marketing Officer Ms Christina Chua, esteemed guest and participant at this year's event. "Giving back to the community and supporting inclusivity are among our core values as the oldest social club in Singapore. We have long supported a variety of social causes through close collaboration with advocacy groups and community partners."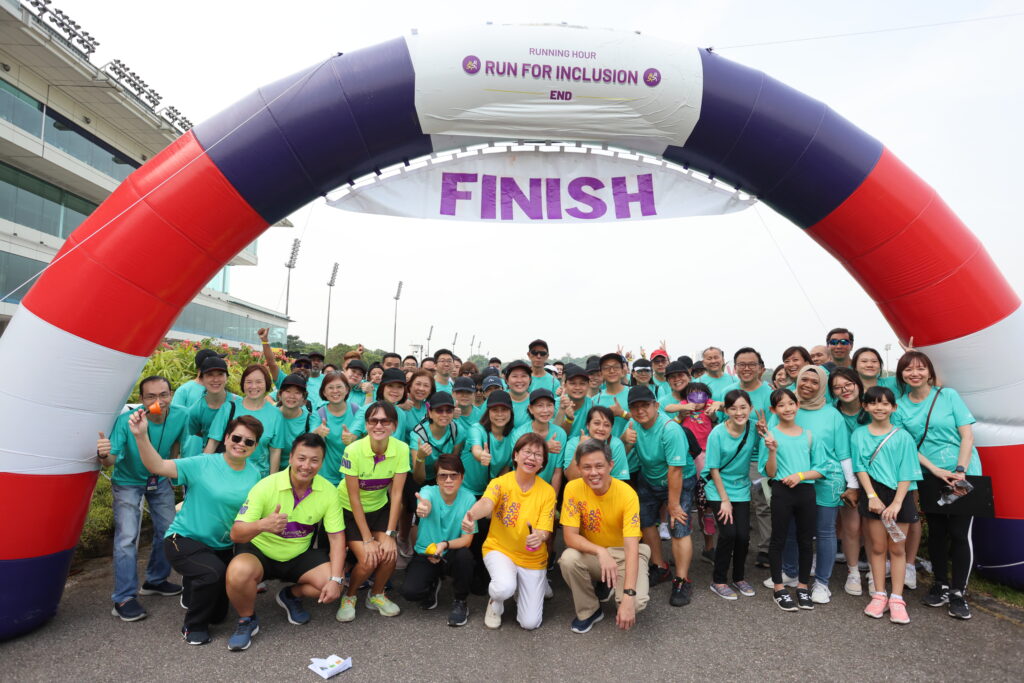 The donation will support Runninghour's regular programmes including its weekly runs, yoga sessions and its outreach programmes to special schools to encourage school leavers to embrace sports.
"We are thrilled to witness the incredible turnout at Run For Inclusion 2023", said Runninghour Executive Director Ms Jasmine Chan. "This event serves as a testament to the power of unity and inclusivity, where persons with special needs and individuals from all walks of life come together to celebrate diversity.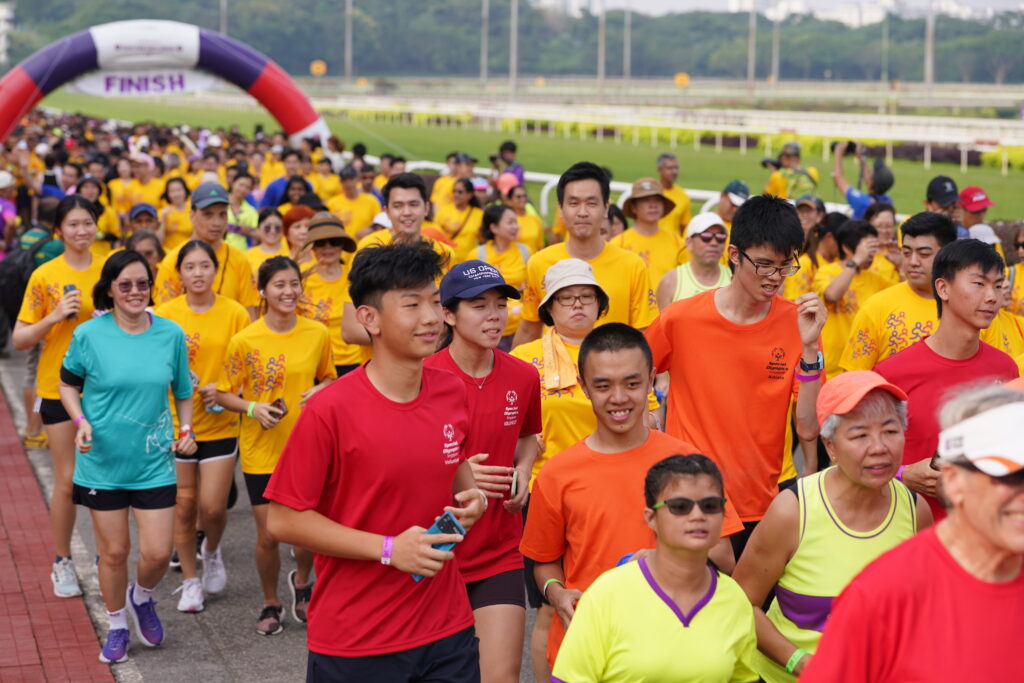 With the unwavering support from our partners and participants, we are paving the way for a more inclusive Singapore." Members of the public who are interested to join Runninghour's weekly sports activities can visit their website www.runninghour.com, or their Instagram page https://instagram.com/runninghour for more information.