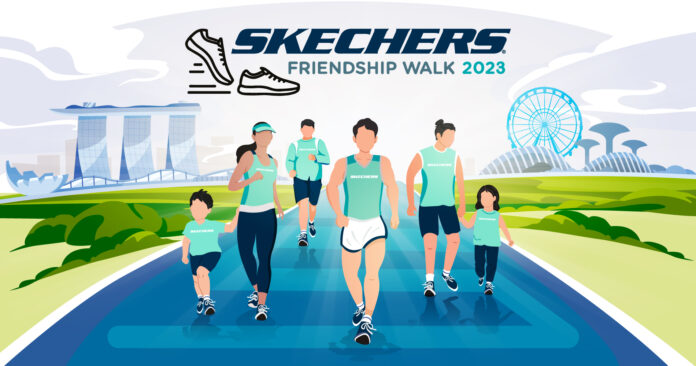 Skechers, The Comfort Technology CompanyTM and a global leader in lifestyle and performance footwear, is thrilled to announce the highly anticipated Skechers Friendship Walk (SFW) 2023. Returning in full swing, Singapore will proudly kick off this year's annual event on 3 September 2023 at the vibrant Marina Bay Sands Event Square, marking a momentous occasion as a fully physical experience since the pandemic. Meanwhile, Malaysia and Thailand will follow suit, launching their own editions of the Skechers Friendship Walk in October.
With the one-day event running from 7am to 11am, participants can immerse themselves in the vibrant atmosphere of the Skechers pop-up booth. This space will showcase the latest Skechers merchandise and footwear collections such as the Hands Free Slip-Ins, and GOrun Pure 4, allowing attendees to explore and experience Skechers innovative footwear technologies and apparel designs firsthand. This year's event promises to captivate fitness enthusiasts while encouraging the public to stay active and celebrate the power of friendship. With registration via https://web.42race.com/race-bundle/skechersfw2023 now open until 30 August 2023, participants of all fitness levels can secure a spot at a fee of $30 per pax, where they can choose between two exciting categories: the 5 km walk or the 10 km run.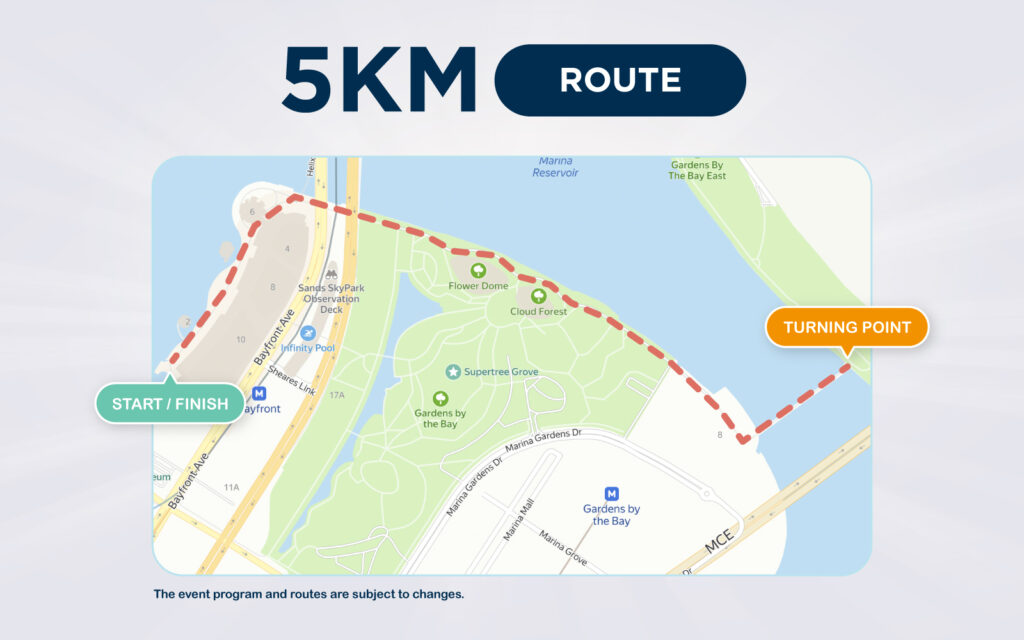 For those looking to walk or run with a buddy, the Buddy Promo is available at just $50 (U.P. $60) for either category. Additionally, families can opt for the Family Bundle, which includes 2 Adults and 1 Kid registration for the 5KM walk category at $70 (U.P. $90).
To elevate the experience further, all registered participants will each receive an exclusive event pack entitlement (worth up to $50). Each event pack will include a tote bag, event T-shirt, a race bib and gift vouchers of 40% off for up to 2 pairs of either the Skechers Slip-ins and GOrun range (limited quantities available, while stocks last).
The Buddy Promo event pack includes additional entitlements for two participants, comprising an extra tote bag, event T-shirt, race bib, and gift voucher. Meanwhile, the Family Bundle will include three Totebags, event tees, kids' skipping rope, race bibs and gift vouchers. Event packs can be collected from selected Skechers outlets at Suntec City, Tampines 1, and JEM.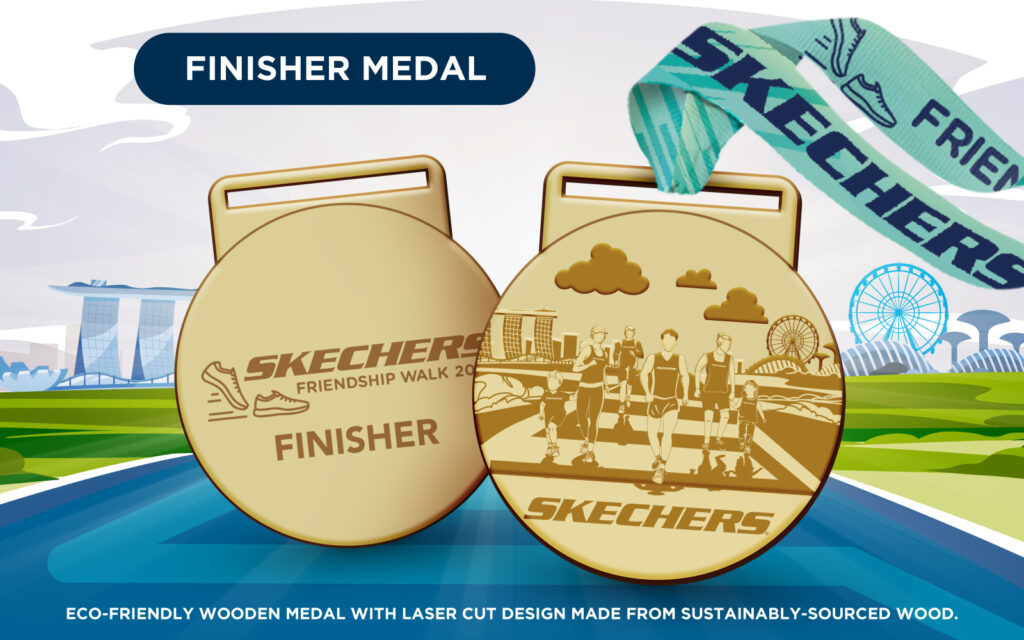 In line with Skechers' dedication to sustainability, this year's finisher medal has also been meticulously laser-cut designs crafted from sustainably sourced wood. Participants will not only carry a sense of accomplishment but also cherish their contribution to a greener planet.
As part of this year's Skechers Friendship Walk, Skechers will also be holding a lucky draw at the end of the race, where all registered participants will have the exciting opportunity to enter a lucky draw and stand a chance to win a year's supply of Skechers footwear.
Strengthening Bonds with APSN: Skechers Pledges $2 With Every Sign-Up
Since the inaugural Skechers Friendship Walk in 2019, Skechers has established a strong partnership with APSN (formerly known as Association for Persons with Special Needs), a social service agency that provides special education, vocational training and employment support services for individuals with mild intellectual disability (IQ 50-70).
Throughout the years, Skechers has been actively contributing to the community by offering APSN beneficiaries employment opportunities within its warehouse and retail operations, while actively exploring additional roles to empower these individuals further.
Building on this commitment, Skechers will be donating $2 for every participant registration to APSN. The total amount raised will be utilised to purchase shoes for APSN beneficiaries with special needs. This will empower the participants to make a positive impact on the lives of others while staying active and engaged in the community.
"We are thrilled to bring back the Skechers Friendship Walk for its sixth consecutive year, and the excitement surrounding this event continues to grow," said Ms Zann Lee, Managing Director of Skechers Southeast Asia. "As old and new faces come together once again to experience the joy of the Skechers Friendship Walk, this event has truly become a powerful platform for bringing people closer and making a positive impact on individuals and the community as a whole."
Elevate the Skechers Friendship Walk Experience
At this year's Skechers Friendship Walk, participants will have the exclusive opportunity to explore the latest innovations in footwear technology designed to elevate both walking and running activities.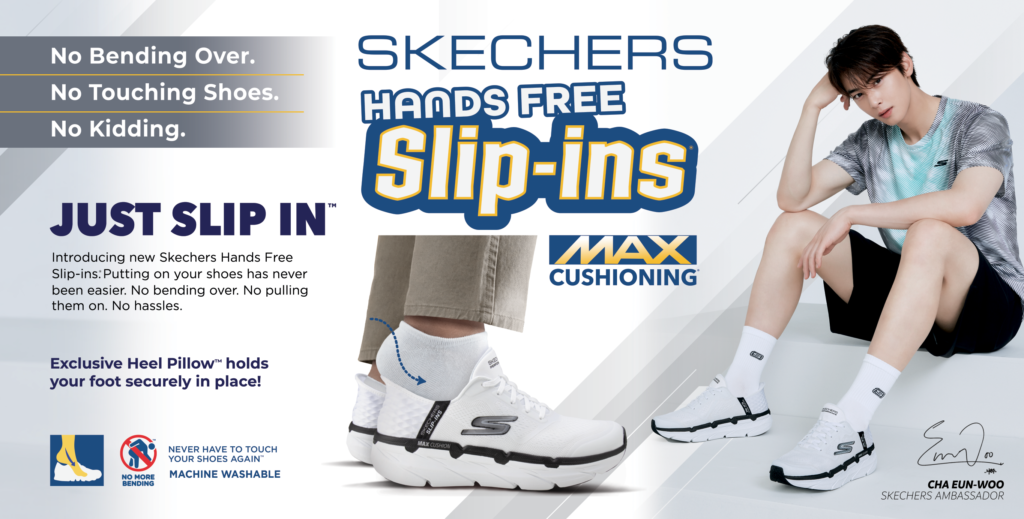 For walking enthusiasts, effortlessly slip into the expanded range of Skechers Hands Free Slip-in without bending down or tying your shoelaces. Combining cutting-edge footwear technologies to ensure unparalleled comfort with every step, some of the features on the Skechers Hands-Free Slip-ins include:
Skechers Slip-ins™ molded heel panel: Say goodbye to traditional laces with the Skechers Slip-ins™ molded heel panel. Designed for a hands-free fit, these shoes eliminate the need to bend over or struggle to put them on, all while providing stability and support.
Air-Cooled Memory Foam™ Cushioning: Enjoy exceptional cushioning and support throughout the day with Skechers' proprietary Air-Cooled Memory Foam™ insole. This advanced technology moulds to the shape of wearer's feet, providing personalized comfort as well as a plush walking experience, while keeping the feet cool.
ULTRA GO® Cushioning: Designed to feel lightweight and responsive, the ULTRA GO® insoles help absorb impact and distribute pressure evenly on your feet. This intelligent cushioning system prevents fatigue and strain, allowing you to walk with ease and confidence.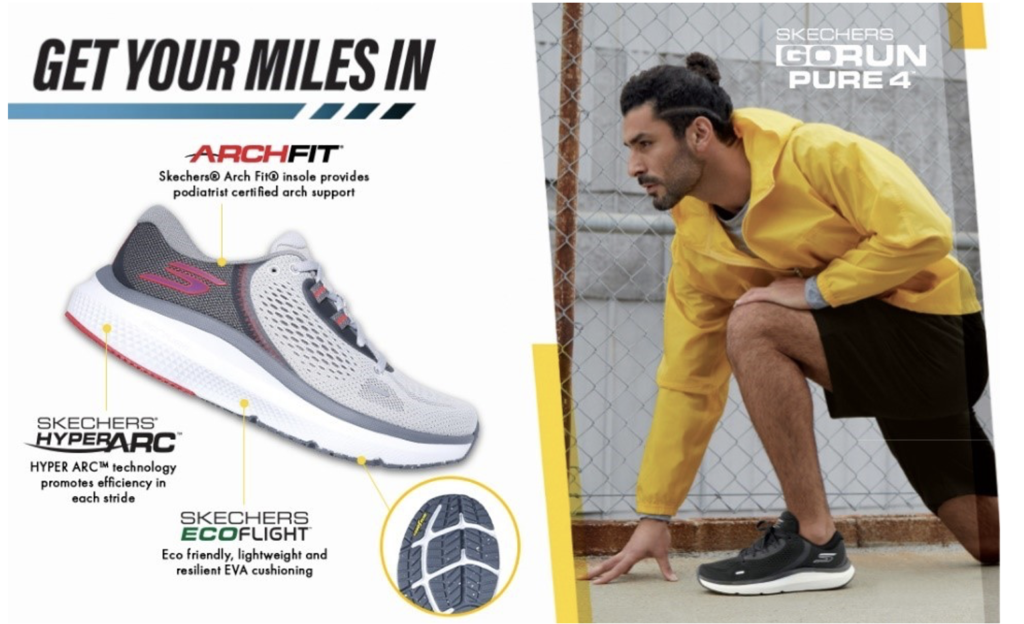 Elevate your running experience to new heights with Skechers' GOrun Pure 4 performance range, featured at this year's Skechers Friendship Walk. With cutting-edge technologies meticulously designed to optimize every stride, features include:
Removable Arch Fit® insole, expertly moulded to the wearer's foot, reducing shock and ensuring weight dispersion for a personalized and supportive fit.
HYPER BURST® PRO cushioning midsole, crafted with revolutionary resilient foam featuring spherically-shaped cells, delivering ultra-lightweight responsiveness and exceptional energy return.
HYPER ARC™ technology, promoting a smoother transition for a more efficient and enjoyable run, enhancing the overall experience.
Goodyear® Performance Outsole, providing unmatched traction, stability, and durability, instilling confidence to conquer diverse terrains with ease.
In addition to its exceptional footwear technology, the GOrun Pure 4 boasts a breathable, engineered mesh upper that adapts and stretches with the wearer's foot, ensuring optimal airflow and comfort throughout the run. Furthermore, this range also incorporates the lightweight and eco-friendly Eco Flight™ EVA cushioning, reflecting Skechers' commitment to both innovation and sustainability.