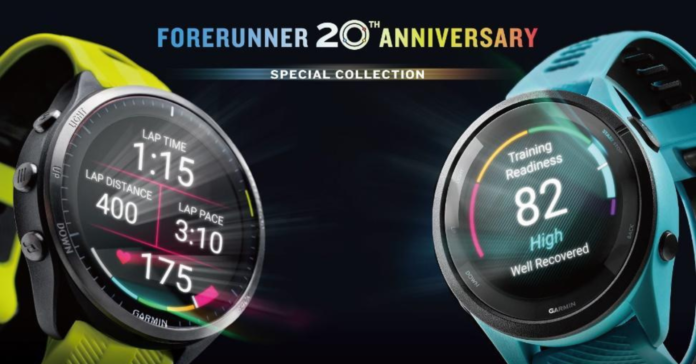 Following the announcement of the newest Forerunner 965 / 265 recently, JustRunLah! had the opportunity to interview Mr Scoppen Lin, Assistant Regional Manager of Garmin Asia.
Runners in the community may be keen to learn more about the innovation that goes behind their smartwatches.
Mr Scoppen Lin is the Assistant Regional Manager of Garmin Asia. He took charge of the India and South-East Asia market from 2019 and subsequently, the entire Asia region for Sales and Marketing from 2022.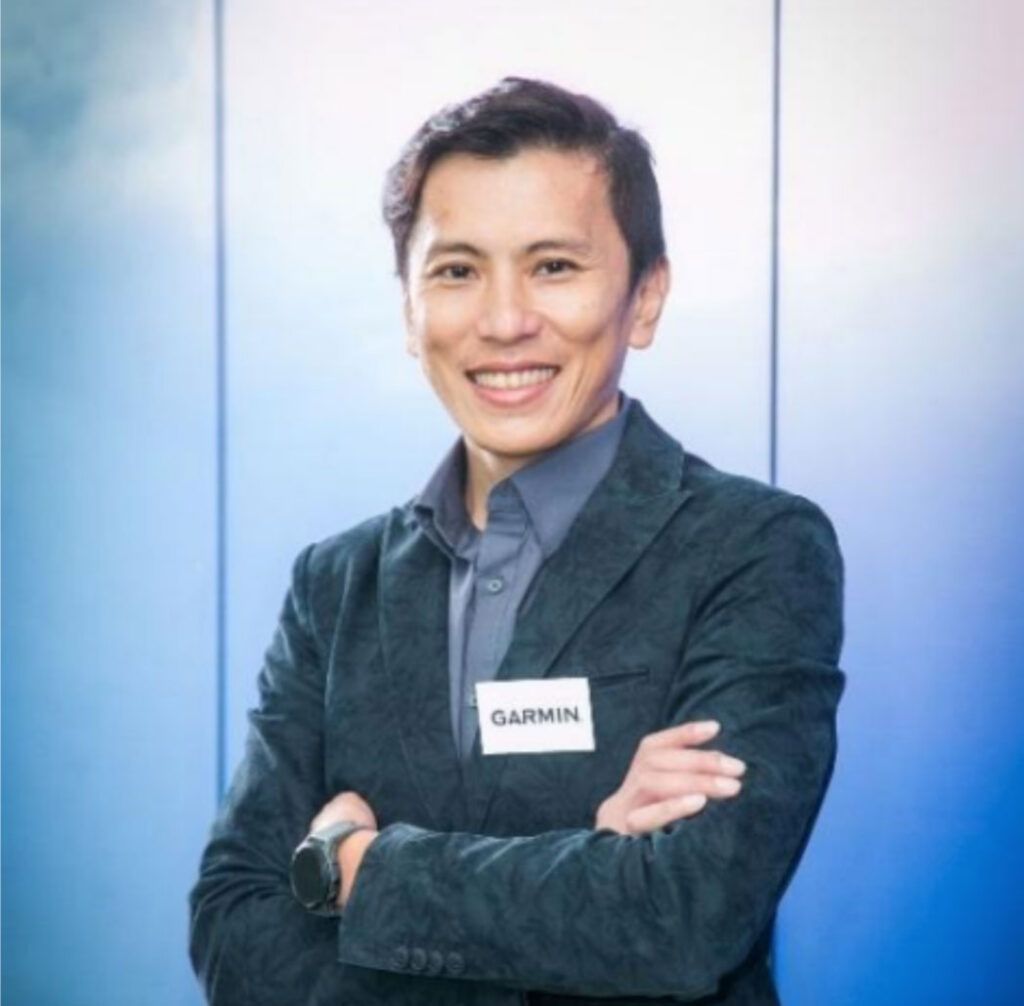 Under his leadership, Garmin Asia has successfully achieved an impressive 27% growth in revenue by Q3 of 2022. Mr Lin's remarkable career journey, rising from an engineer to Assistant Regional General Manager, is an inspiring story of hard work, dedication, and success.
In recent years, Garmin has shown impressive growth in the industry, through their expanded product portfolio and constant innovation to cater Garmin products to a wider range of lifestyle users. Garmin has never failed to continuously innovate and bring solution-driven products into the market, specifically catered to its users.
For instance, Garmin launched their newest and strongest Forerunner yet in April 2022. The newest Forerunner 965 is designed to help advanced runners, marathon and triathlon enthusiasts achieve their personal bests; with unique features such as proposing the ideal suggested training plan catered to the user – the plan proposed is based on the user's past training, current fitness level and even an analysis of the user's current health level. These unique features would effectively support a runner or triathlete's training journey.
1) What do you think separates Garmin from its competitors in the industry?
In terms of product hardware – manufacturing, quality and features
In terms of product hardware, we set ourselves apart through our commitment to manufacturing high-quality devices. We have a strong reputation for producing durable and reliable products that can withstand the demands of active lifestyles. Our devices often feature rugged designs, built-in GPS capabilities, and long battery life, which are particularly appealing to outdoor enthusiasts and athletes.
In terms of product software – development, quality and features
When it comes to product software, we invest in the development of advanced features and functionality. Our smartwatches and fitness trackers offer a wide range of tracking options for different sports and activities, including running, cycling, swimming, and more. We are known for our accuracy and reliability,
providing users with detailed and insightful data on performance and progress. Overall, Garmin's commitment to quality hardware as well as advanced software features helps differentiate the brand from its competitors in the industry.
2) How does Garmin keep up with new developments and advancements in the ever-changing smartwatch industry?
Garmin stays at the forefront of the smartwatch industry by actively keeping up with new developments and advancements while investing in research and development to stay ahead of the curve and anticipate emerging trends. We closely monitor the evolving needs and preferences of our target audience, engaging with customers through surveys, focus groups, and social media interactions to gather valuable feedback.
3) What are some of the challenges faced by Garmin with the increasing competition from other Sports/Fitness/Lifestyle wearable brands? How does Garmin ensure that it continues to have a competitive advantage?
Garmin faces several challenges with increasing competition from other fitness wearable brands. First off, the market for fitness wearables is highly competitive, with numerous brands offering similar products. We need to differentiate ourselves from competitors and continually innovate to stay ahead. Also, as technology rapidly advances, we must keep up with new developments and incorporate them into our products. This requires significant investment in research and development to ensure the devices remain technologically advanced. Last but not least, consumer preferences and trends can change quickly. We need to closely monitor customer needs and preferences to ensure the products align with market demands.
In order to maintain a competitive advantage, Garmin employs several strategies. Product differentiation is one of our key strategies: we focus on creating specialised devices for people with active lifestyles, emphasising accuracy, durability, and reliability. By offering unique features tailored to specific sports or activities, we set ourselves apart from more generalised wearable brands. Aside from the active folks, there are multiple smartwatch ranges to cater to different lifestyles too. If the user is looking for a smartwatch with a feminine aesthetic , the Lily would be a great accessory to outfits; if combining function and fashion is preferred, we also have the Venu range where users can access a plethora of health data via the sleek design.
We also invest in research and development to constantly innovate and introduce new technologies and features in the products. This includes advanced sensors, improved tracking capabilities, and personalised training plans to meet the evolving needs of athletes. We also devote efforts heavily onto technology advancements. For instance, Garmin had utilised Firstbeat Analytics for more than a decade before acquiring the industry-leading physiological analytics companies in the world for our running and cycling
science.
Lastly, Garmin has built a strong and unwavering reputation for producing high-quality devices that deliver accurate data and withstand rigorous outdoor use. By staying true to our brand promise, Garmin maintains customer loyalty and trust.
4) What makes the Forerunner watch so popular amongst runners and triathletes from all over the world?
The Forerunner watch is popular amongst runners and triathletes worldwide for several reasons, one of which is attributed to the multitude of advanced tracking features found in the Forerunner units. Forerunner watches are equipped with advanced GPS and tracking capabilities, providing accurate data on distance, speed, pace, and route. This information is crucial for runners and triathletes to track their progress and improve performance.
Forerunner watches also allow users to customise their watch faces and data widgets according to their preferences. Additionally, they can connect their watches to smartphones and fitness apps for seamless data synchronisation and analysis. Beyond that, users are able to also enjoy a full suite of running specific products including heart rate monitors, Running Dynamics Pod and smart scale to understand their body better so that they are able to improve on their training.
The Forerunner is also able to offer advanced training metrics (personalised training plans, interval training, and recovery advisors, enabling athletes to optimise training and achieve goals) without sacrificing battery life; Forerunner 265 gets up to 15 days of battery life in smartwatch mode, while Forerunner 965 offers up to 23 days.
These smartwatches are known for their durability and water resistance, making them suitable for endurance activities. To ensure that our products can keep up with users' vigorous training regimens, the products are put through diverse extreme tests to simulate real-life usage scenarios, including but not limited to low and high temperature tests, 10-bar stress tests, acceleration detection tests, altimeter tests, repeated drop tests, watch band wear cycle tests. The variety of tests would ensure that customers would experience superior product quality and build.
Lastly, the Forerunner range offers multisport functionality, allowing athletes to track various activities such as running, cycling, swimming, and more. This versatility appeals to individuals engaged in multiple sports or training disciplines.
5) How have Forerunner watches evolved in the last 20 years and how do you foresee that they will continue to be one of the most popular sports smartwatches going forward?
The Forerunner watches have evolved significantly over the past 20 years and will likely continue to be popular sports smartwatches going forward. We have made some key advancements in their design, tracking and performance metrics, integration with smart features, training and coaching capabilities, product ecosystem, and connectivity.
Firstly, we have focused on enhancing the design of the Forerunner watches. They have become sleeker, lighter, and more comfortable to wear, ensuring that users can wear them for extended periods without experiencing any discomfort.
Secondly, we have made significant improvements in the tracking and performance metrics of the Forerunner watches. We now provide detailed data on various metrics such as heart rate, heart rate variability (HRV), VO2 max, cadence, stride length, training load, and more. These advancements empower athletes to gain deeper insights into their performance and make informed decisions about their training and progress.
Additionally, we have integrated smart features into the Forerunner watches. Users can now enjoy functionalities like smartphone notifications, music control, contactless payments, and app connectivity, providing them with a more comprehensive and convenient experience in their daily lives.
Moreover, the Forerunner watches now offer advanced training and coaching features. Users can access personalised training plans, receive real-time coaching guidance, and gain performance insights based on their individual goals and fitness levels. This helps athletes to train more effectively and optimise their performance in a tailored manner.
Furthermore, the Forerunner watches are part of a complete product ecosystem. Users can seamlessly utilise other Garmin products, especially when exploring other sports such as cycling. They can effortlessly sync their Forerunner watches with our Edge bike computers, creating a unified experience across their activities.
Lastly, we have expanded the connectivity options for Forerunner watches. They now have increased compatibility with other devices and platforms, allowing athletes to seamlessly sync their data with various apps, fitness communities, and online platforms. This comprehensive analysis and sharing capability enhance their overall training experience and engagement with the larger fitness community.