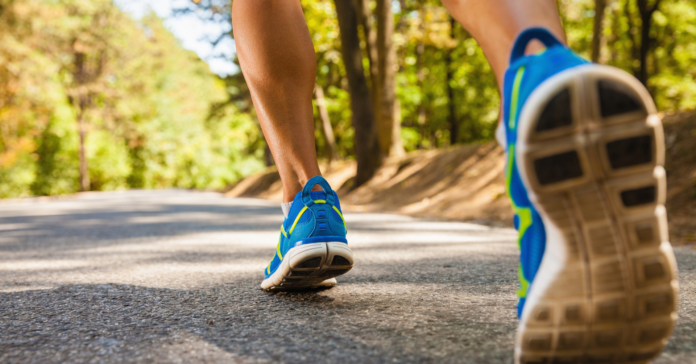 Running exposes your body to a lot of training stimuli. You have to pay attention to every step, which puts your muscles to the test, your joints under more strain, and your brain on overdrive. After your workout is over, a crucial period called recuperation begins. In order to reach the next performance level, your body now makes up for the stress it experienced.
In spite of this, many runners make mistakes after running that interfere with the recovery process.
MISTAKE #1: YOU SKIP THE COOLING DOWN PHASE
After taking your final stride in your running shoes, do you immediately drop on the couch? Big mistake; you never want to stop your running training so quickly. After each run, give your body a chance to calm down progressively. Consciously ending your workout signals to your body that it can begin the recuperation process.
Training tip: Reduce the speed to lower your heart rate during the final five minutes of your run. Use a foam roller to relax your muscles or stretch them out. You maintain flexibility and avoid soreness by doing this. Additionally, you have some downtime before diving into the stress of daily life.
MISTAKE #2: YOU FAIL TO REHYDRATE
Rehydrating after your run is essential for your body to function correctly and eliminate metabolic waste (such as lactic acid, which is created after a hard workout). You should consume adequate water or electrolyte replacement beverages within two hours of jogging for this reason. This will immediately give your muscles the nutrition and oxygen they need to stay healthy and flexible.
Training tip: For every hour you exercise, we recommend increasing your fluid intake:
0.5 liter for moderate activity
1 liter for intense activity
1.5 liters for heavy exercise
MISTAKE #3: YOU DONT REPLENISH YOUR GLYCOGEN STORES
During your run, you consume all of your body's energy, burn calories, and use up all of its resources, working your muscles, tendons, ligaments, and skeletal system. After running, these resources must be refilled as soon as possible. You can get injured if you don't provide your body with energy after working out.
MISTAKE #4: YOU EAT EVERYTHING IN SIGHT AFTER THE RUN
Many people who run overestimate their calories burned. People who frequently treat themselves to treats like candy, chips, or a beer after jogging run the risk of consuming more calories than they burned.
Alcohol and foods high in fat and sugar not only have a lot of empty calories, but they also prevent vital post-workout recovery. This may extend the recuperation phase by days!
MISTAKE #5: YOUR BODY NEVER GETS A BREAK
When you exercise, your body is put under a lot of stress. It requires a break to develop (like increasing your degree of endurance). Ensure that you receive enough rest. Your tendons, bones, and muscles get a chance to repair themselves while you sleep. To recover from running, the body need seven to eight hours of uninterrupted sleep. A power nap around lunchtime offers even more recovery benefits!
What results from insufficient sleep? A longer duration of sleep deprivation will result in decreased performance, an increased risk of injury, and strain.