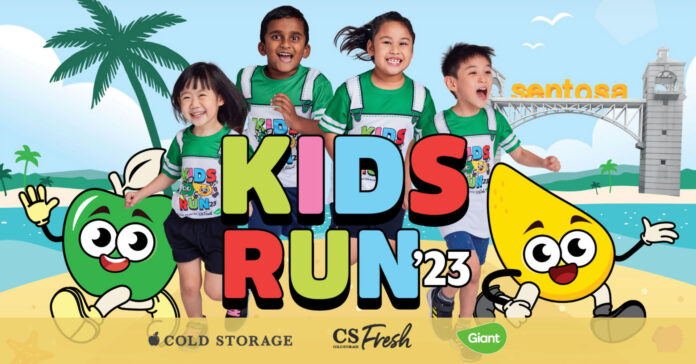 Are you looking for ways to encourage your child to run competitively or as a stepping stone for first-time runners? There is no better running event for young runners than the Cold Storage X Giant Kids Run 2023!
The Cold Storage and Giant Kids Run not only provide seasoned child runners with a chance to expose themselves to competition – but also serve as a stepping stone for first-time runners, introducing them to the world of healthy and active living. The 2023 edition of the run will also be accompanied by other fringe activities to help the kids unlock their potential. Who knows, they might pick up a new hobby or two!
Event Information
Date: 4 June 2023
Time: 8 am – 11 am
Venue: Palawan Green, Sentosa
Race Categories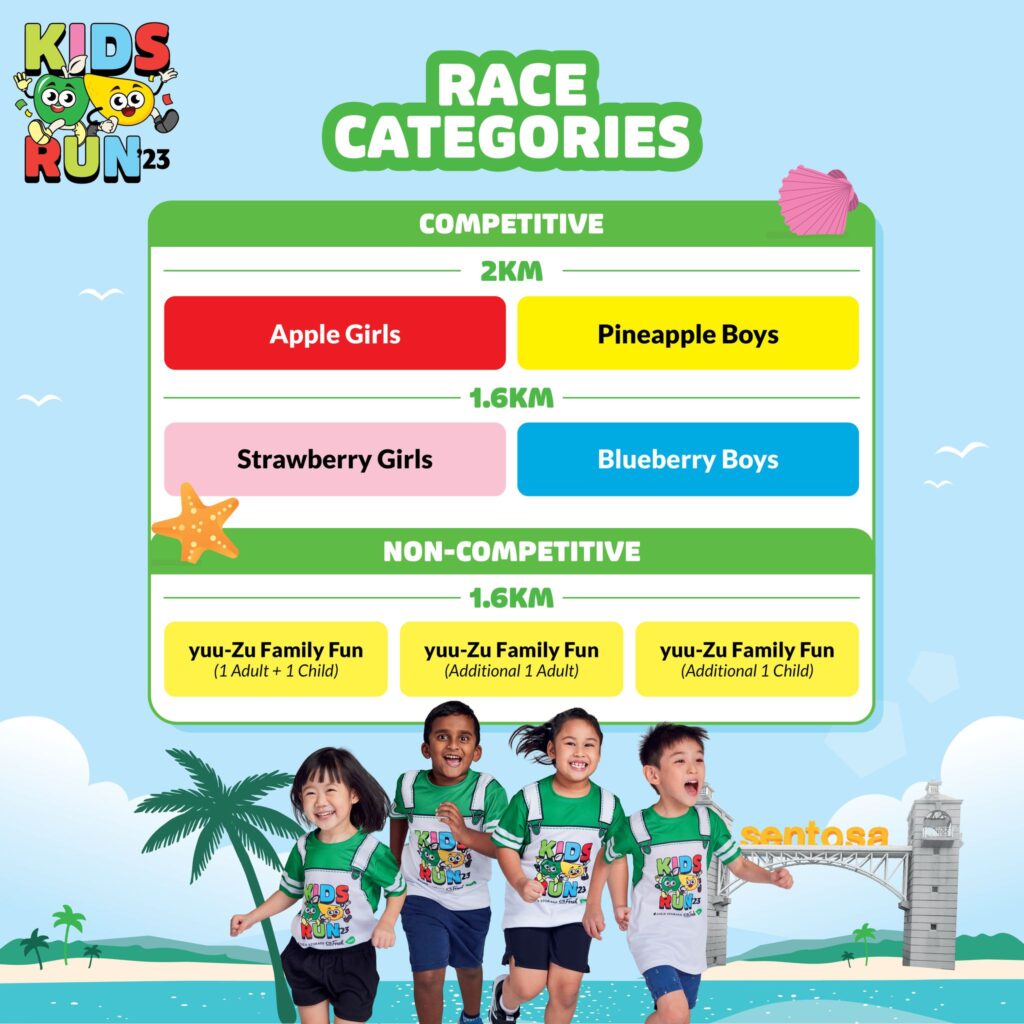 Children between the ages of 7-9 can participate in a 1.6km Strawberry Girls/Blueberry Boys category, and children between the ages of 10-12 can partake in a 2km Apple Girls/Pineapple Boys category.
There is also the Yuu-zu Family Fun category for toddlers as young as 6 months old. This race allows one parent to run along with one child up to the age of 12. Baby carriers or strollers are allowed if you'll be pushing your little one in a stroller.
Entitlements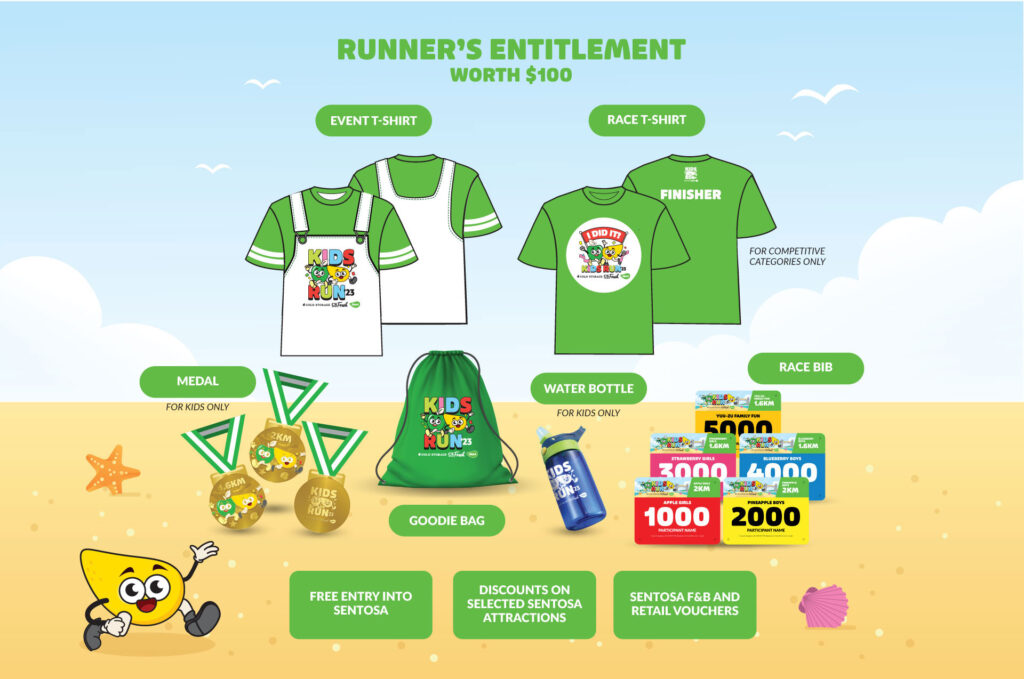 Each of our cute little runners will receive a race pack containing an Event T-shirt, Race T-shirt (for competitive categories only), a Finisher Medal (for kids only), as well as a water bottle. In addition to free entry on race day, they will also receive discount vouchers for Sentosa attractions, shops, and restaurants.
A chance to win prizes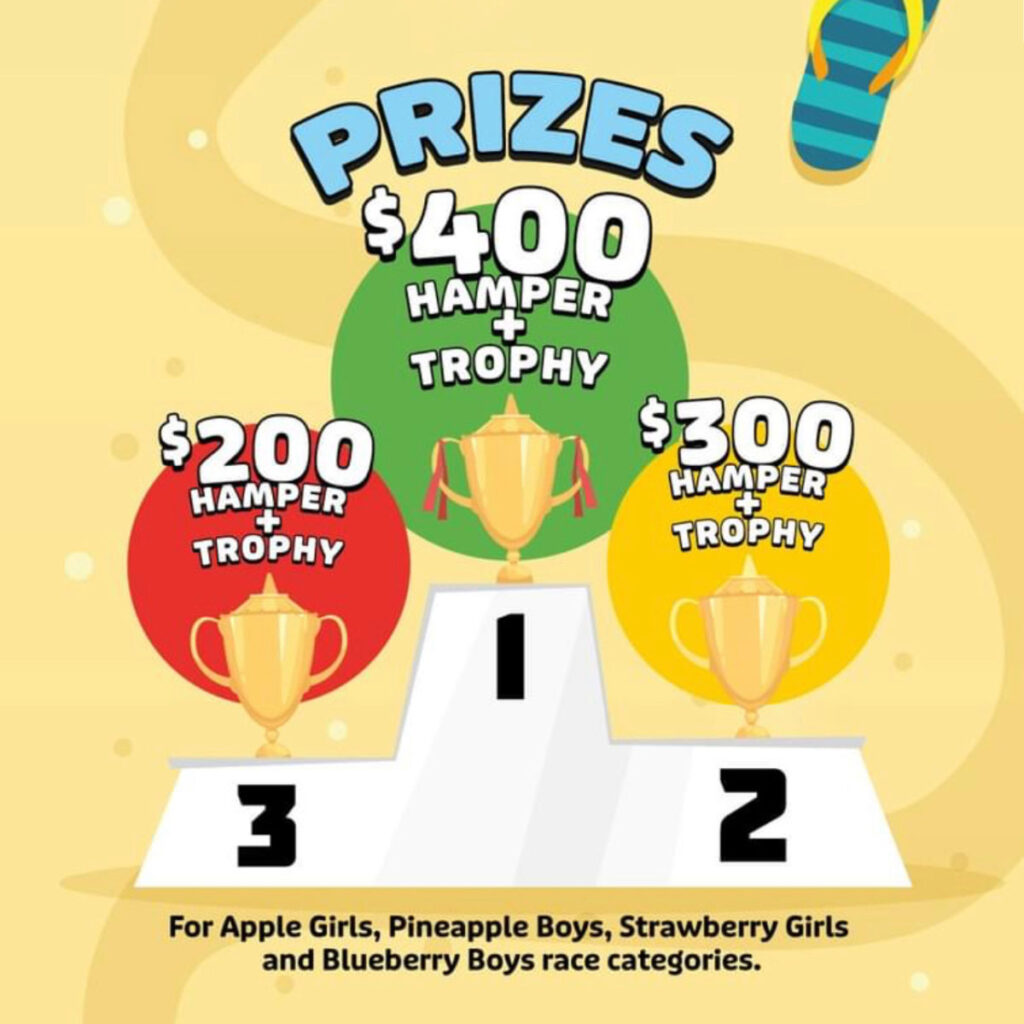 The Cold Storage and Giant Kids Run are also giving our little runners the opportunity to win these attractive prizes apart from taking part in the run!
Seize the chance to save more!
Early bird registration ends 12 May 2023 at 2359 hrs! Don't miss out on this great chance to bring your whole family!