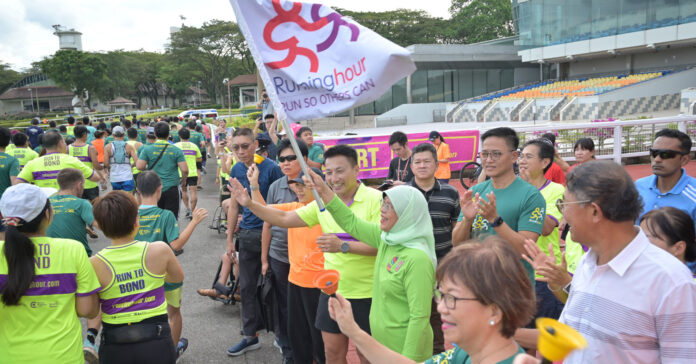 Singapore, 3 December 2022 – Over 2,000 participants joined Run For Inclusion 2022 in-person today, following its virtual edition last year. The event welcomed 371 Persons with Special Needs (PWSNs) who participated in varied cycle, run and walk distances. Guest-of-Honour, President Halimah Yacob, who participated in a 1.5km walk, flagged off the event this evening at Singapore Turf Club (STC).
As the Corporate Partner for Runninghour, STC formed a 170-strong employee and family contingent who participated in the race and served as volunteers. To commemorate the club's 180th anniversary, the STC contingent has committed to cover at least 180 kilometres of the race as a team with the club pledging $180 for every kilometre covered by the contingent. A total of $32,400 was raised and a cheque for the amount was presented by Ms Irene MK Lim, President and Chief Executive of Singapore Turf Club to Mr John See Toh, Chairman of Runninghour today, in a ceremony witnessed by President Halimah.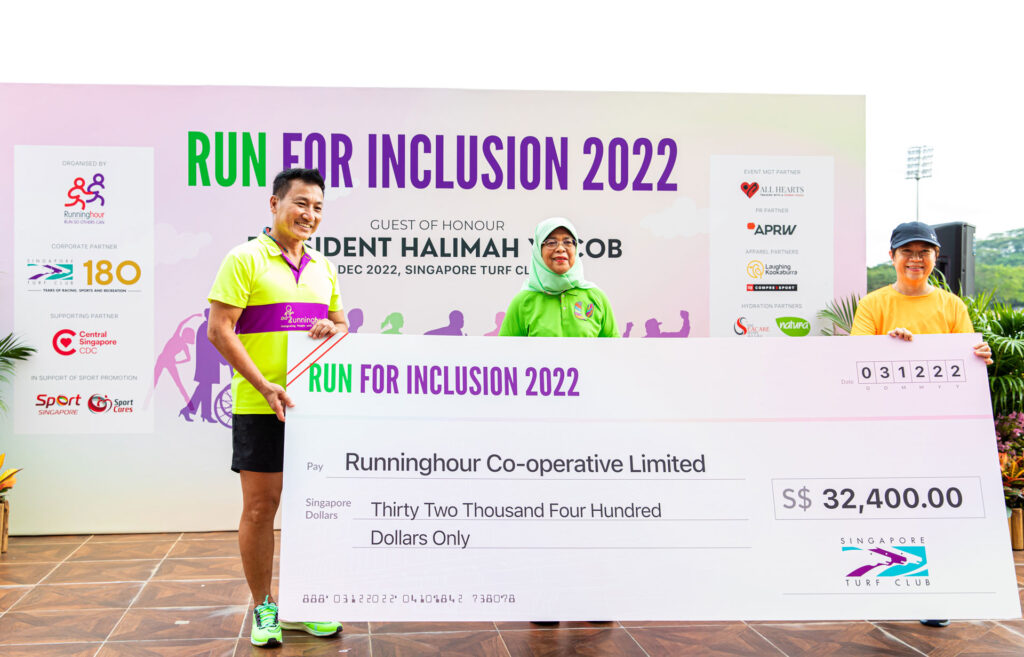 These funds will go towards increasing the frequency of Runninghour's regular programmes, supporting the set-up of an inclusive cycling academy and to extending outreach to special schools to encourage school leavers to embrace sports, bringing the nation one step closer to becoming all-inclusive.
The signature event, organised by Runninghour for the eighth year, is one of the nation's most significant inclusive mass running events where attendees participate alongside PWSNs that are hard of hearing, physically, visually, and intellectually challenged and persons with autism or on mental recovery. The categories include personalised distances of up to 3km, 3km or 5km run or walk, 10km run, and the 20km cycling category (which also comprises a tandem cycling category to cater for PWSNs).
Taking place at STC for the first time, participants were treated to an experiential and memorable event on the grounds of STC's world-class racecourse. Besides the run and cycle, the venue was bustling with activities, from a 16-metre inflatable obstacle course designed for children with special needs to a fun-filled carnival. STC also ran a series of social contests for public participants and fans to generate greater interest in the race and showcase its unique landmarks. Contest participants stood to win stable tours and other goodies.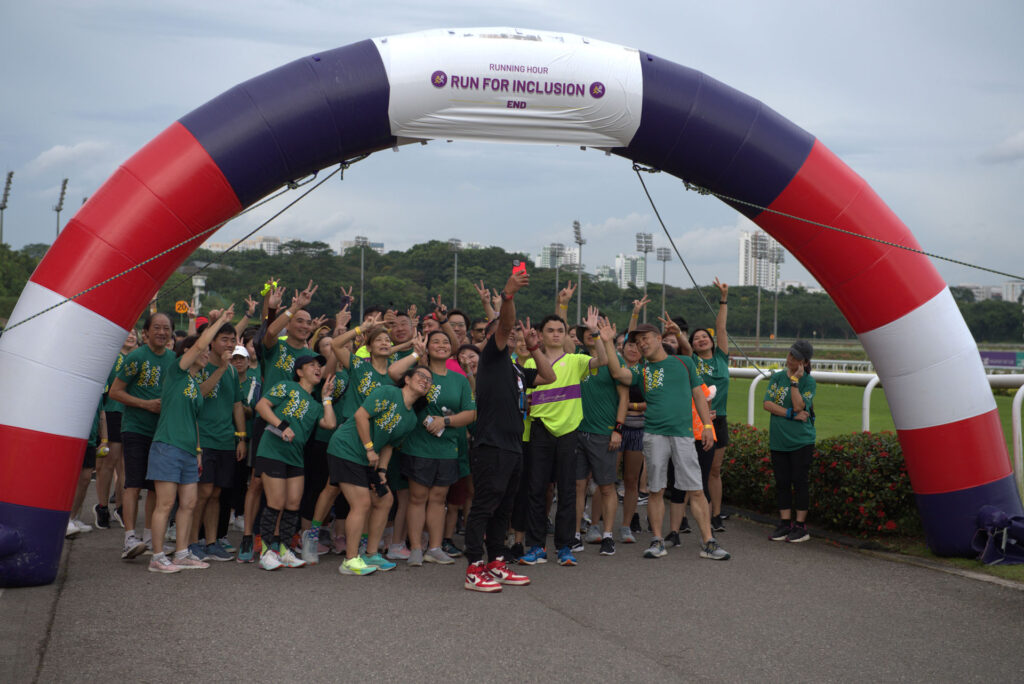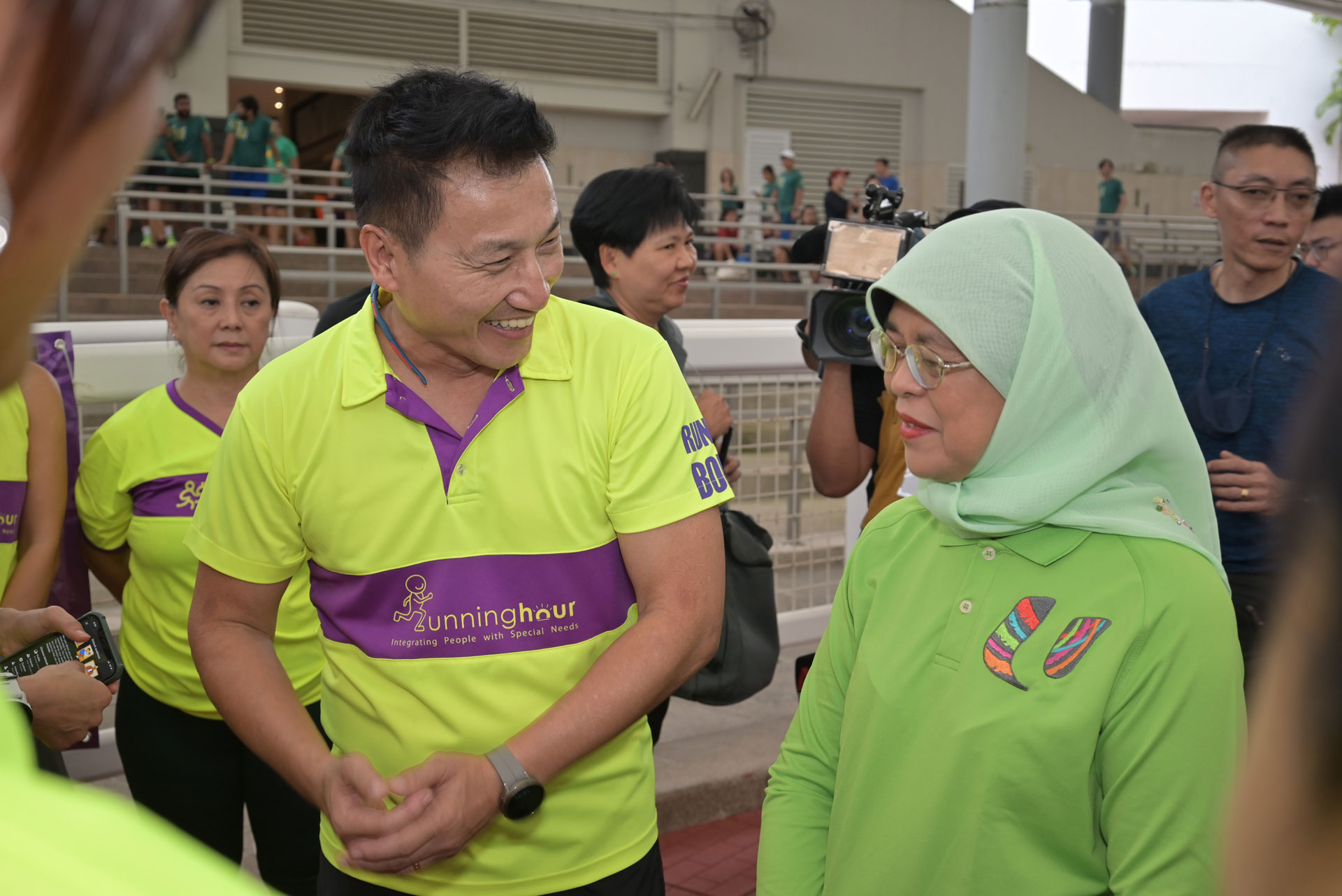 Participants who completed their race category were awarded a unique race medal recycled from used horseshoes. Runninghour beneficiaries and STC volunteers jointly cleaned the used horseshoes, giving them a new shine and turning them into a meaningful and memorable keepsake for Run For Inclusion 2022 participants.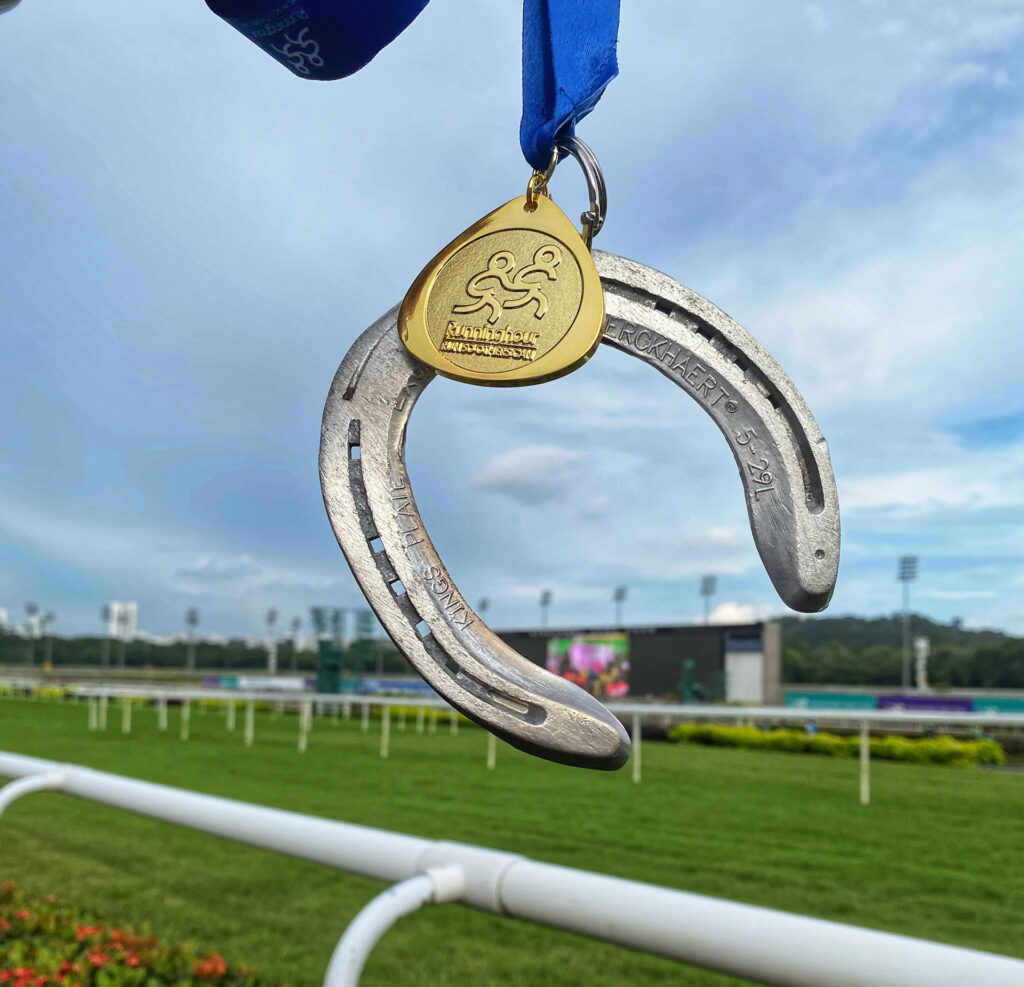 "After a hiatus of the physical event due to the pandemic, we are thrilled to bring back our annual race. The race continues to create opportunities for Singaporeans to integrate with people with special needs through mainstream sports," said Mr John See Toh, Co-founder of Runninghour. "We are encouraged by the growing participation over the years and will continue to drive efforts to cultivate a society that welcomes all."
"At the Singapore Turf Club, we are committed to supporting a range of social causes through close collaboration with community partners as well as encouraging volunteerism and participation in community initiatives. As a destination for sports and recreation, STC will also continue to co-create and host activities with diverse community groups, leveraging our vast grounds and unique facilities to help promote social cohesion and inclusion," said Mr Lim Chiap Song, Head of Community Engagement and Partnerships, Singapore Turf Club.
Following the tradition of previous years' runs, Runninghour continued to offer complimentary slots to all PWSNs and their caregivers (limited to a caregiver per PWSN) to encourage participation and promote an active lifestyle in the community. This is possible in partnership with Central Singapore Community Development Council under the 'SoleMate' programme. Runninghour is supported by SportCares and Central Singapore Community Development Council.
Members of the public who are interested to join Runninghour's weekly sports activities can visit their website www.runninghour.com, or their Facebook page, www.facebook.com/runninghour for more information.