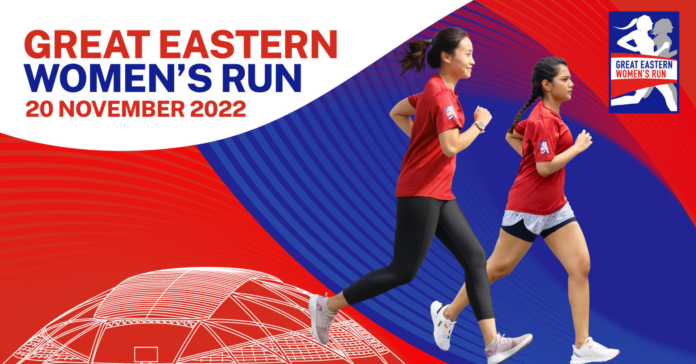 The all-women's run takes place as a physical run for the first time since 2019
SINGAPORE, 8 September 2022 – The 16th edition of the Great Eastern Women's Run (GEWR) returns in style on Sunday, 20 November, with a physical all-women run for the first time since 2019.
Runners can choose to join the 10km, 5 km or 2km Mummy + Me categories this year. There will also be a competitive 21.1km run, open only to invited local elite athletes. All runners will flag off from the Singapore Sports Hub.
Registrations are now open! Click here to sign up!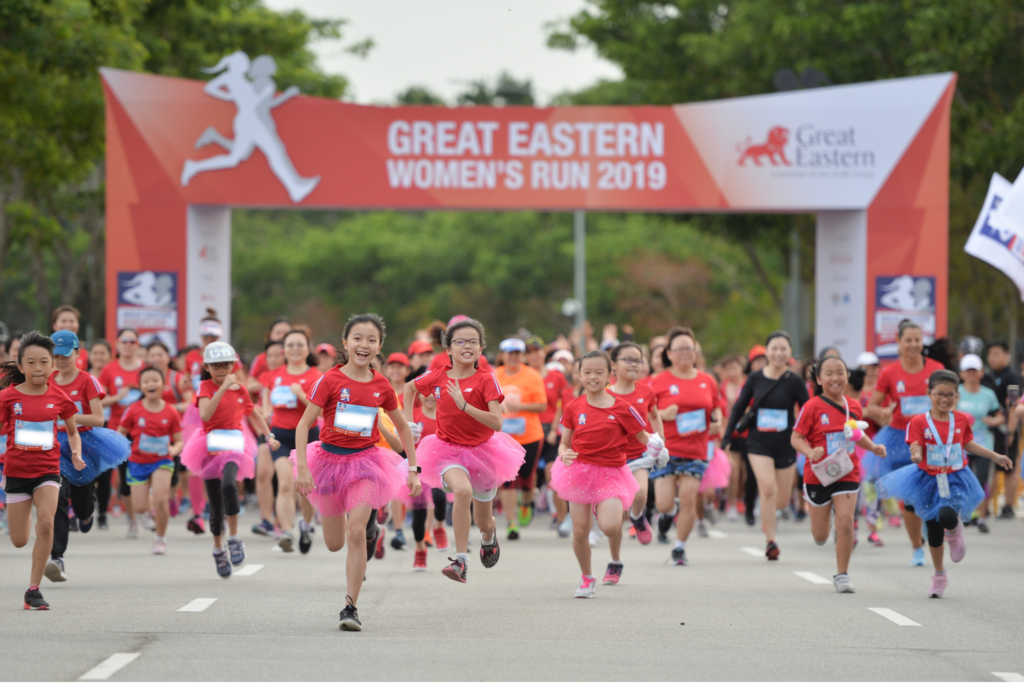 Colin Chan, Managing Director, Group Marketing, Great Eastern said: "We're really excited to welcome our stalwart supporters back to the Great Eastern Women's Run, as it is a key fixture in our sponsorship calendar, and one which is highly anticipated by Singapore's female running community. With the return of a physical run this year, there's no better time for our ladies from all walks of life to come together and 'Reach for Great' as they challenge themselves to go beyond their limits. We look forward to celebrating with our runners and encouraging them to break new ground, achieve their personal milestones and unlock their own versions of greatness. Through the run, we also hope to inspire action and raise funds for the local charities we support."
Great Eastern has curated a suite of new and exciting activities for participants to enjoy before and after their run. Participants are invited to join exclusive pre-run virtual, and physical activities organised specially for GEWR 2022. These activities include a virtual run milestone challenge that helps runners ease into the momentum of running up to the event day. Participants can also get active and bond with family and friends through various activities, including kayaking and others, at subsidised rates.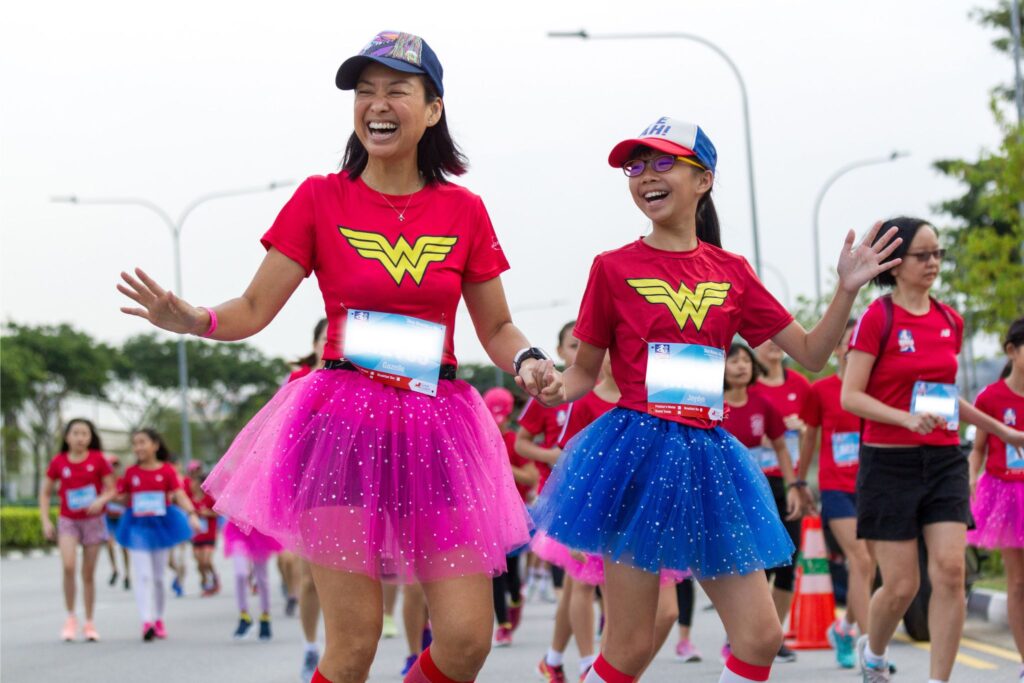 On event day itself, participants and their families can look forward to the return of the post-run Race Village at the Singapore Sports Hub and taking family shots at fun photo booths.
Your Ultimate Bragging Rights
Look out for our exciting run entitlements this year – Under Armour Adult's Run T-shirt, exclusive GEWR Tote Bag, and GEWR Finisher Medal!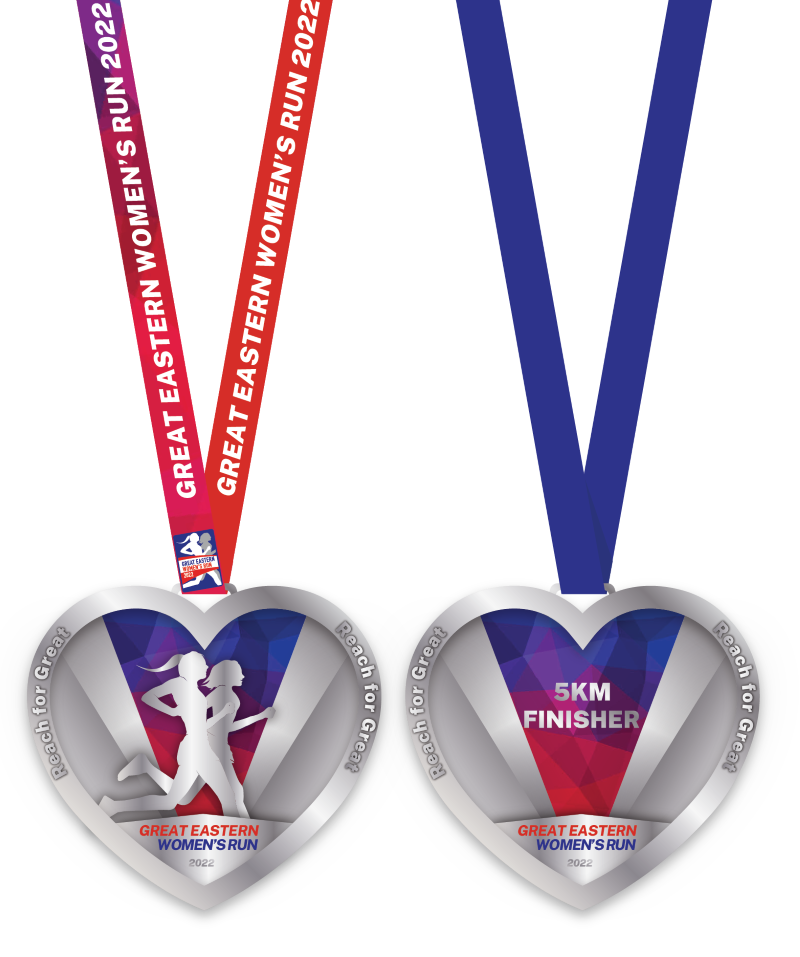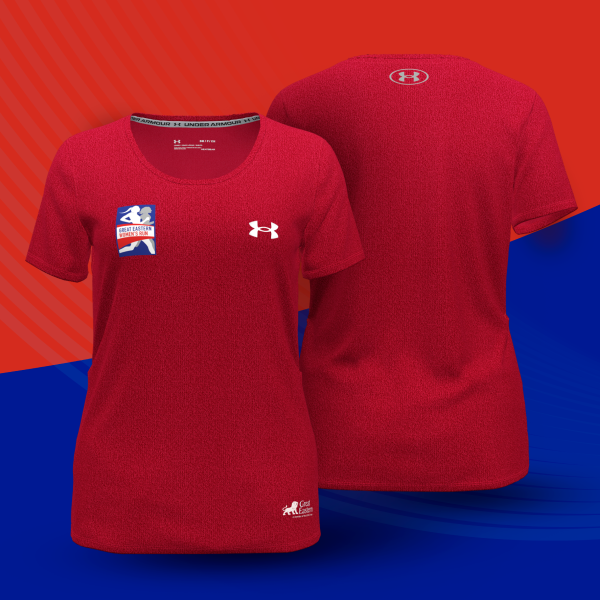 Through GEWR, Great Eastern continues to give back to the community through two adopted charities this year – Daughters Of Tomorrow (DOT) and Singapore Cancer Society (SCS). DOT seeks to empower women by helping them achieve financial independence to support their families, while SCS provides patient care services to needy cancer patients, free cancer screening services and promotes cancer awareness and prevention. GEWR 2022 aims to help raise awareness and funds, which will provide the beneficiaries and their families with some relief. Members of the public can support these causes via https://www.simplygiving.com/event/gewr2022 in a fund-raising initiative led by Great Eastern staff and financial representatives.
"Daughters Of Tomorrow is pleased to be a beneficiary of the Great Eastern Women's Run once again. We aim to empower underprivileged women by supporting them in achieving financial independence, and the fund-raising initiative from last year's GEWR went a long way in supporting the women in our community as they navigated the different stages of their respective journeys. We are heartened and grateful for Great Eastern's continued support of our cause," said Cheryl Chen, Fundraising and Events Senior Manager.
Albert Ching, Chief Executive Office of Singapore Cancer Society, share the same sentiments: "Singapore Cancer Society (SCS) has been actively serving the community for more than 58 years, with the mission of minimising cancer and maximising lives. Community support and resources are extremely crucial in our work to reduce cancer incidences, improve cancer survival rates and quality of lives of those impacted by cancer. To reduce cancer incidences, SCS advocates a healthy lifestyle and supports health-focused events such as 'Great Eastern Women's Run 2022', to encourage Singaporeans to do their part to support the cancer community, while staying active. Funds raised will be channelled towards increasing our capacity and capability to serve those impacted by cancer through our 'Return to Role' programme. We are thankful to Great Eastern for contributing to the collective fight against cancer."
Categories & Fees
– Registrations close on 31 October 2022
5KM & 10KM Individual Categories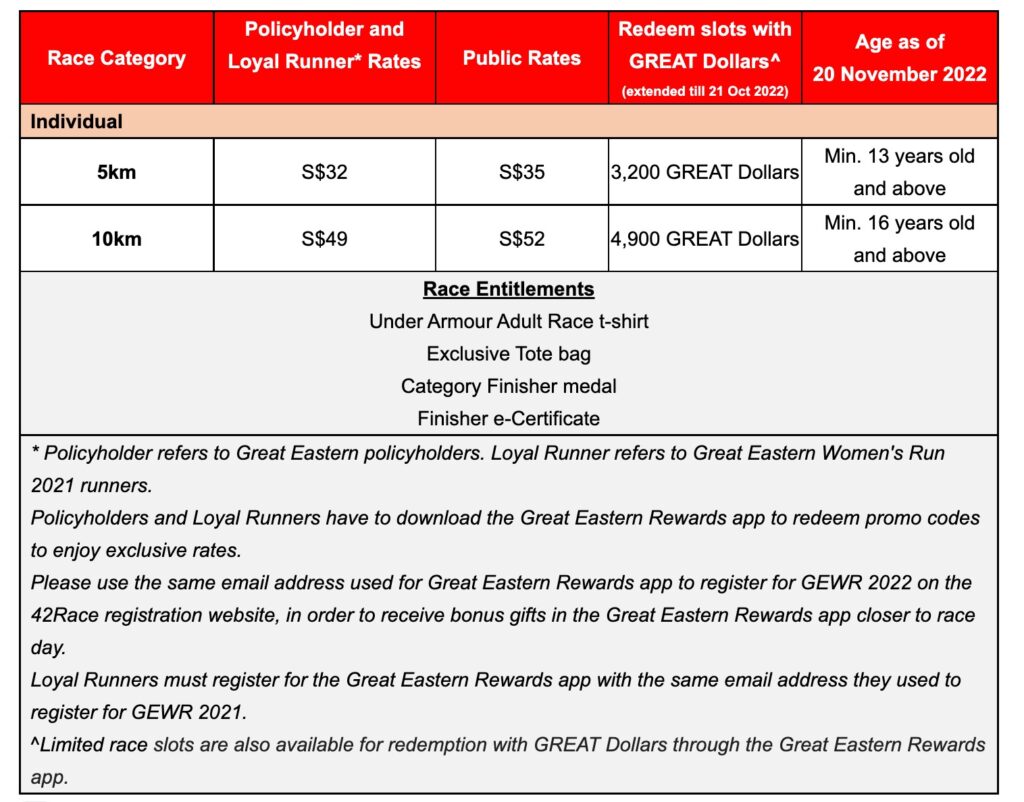 2KM Mummy & Me Individual Categories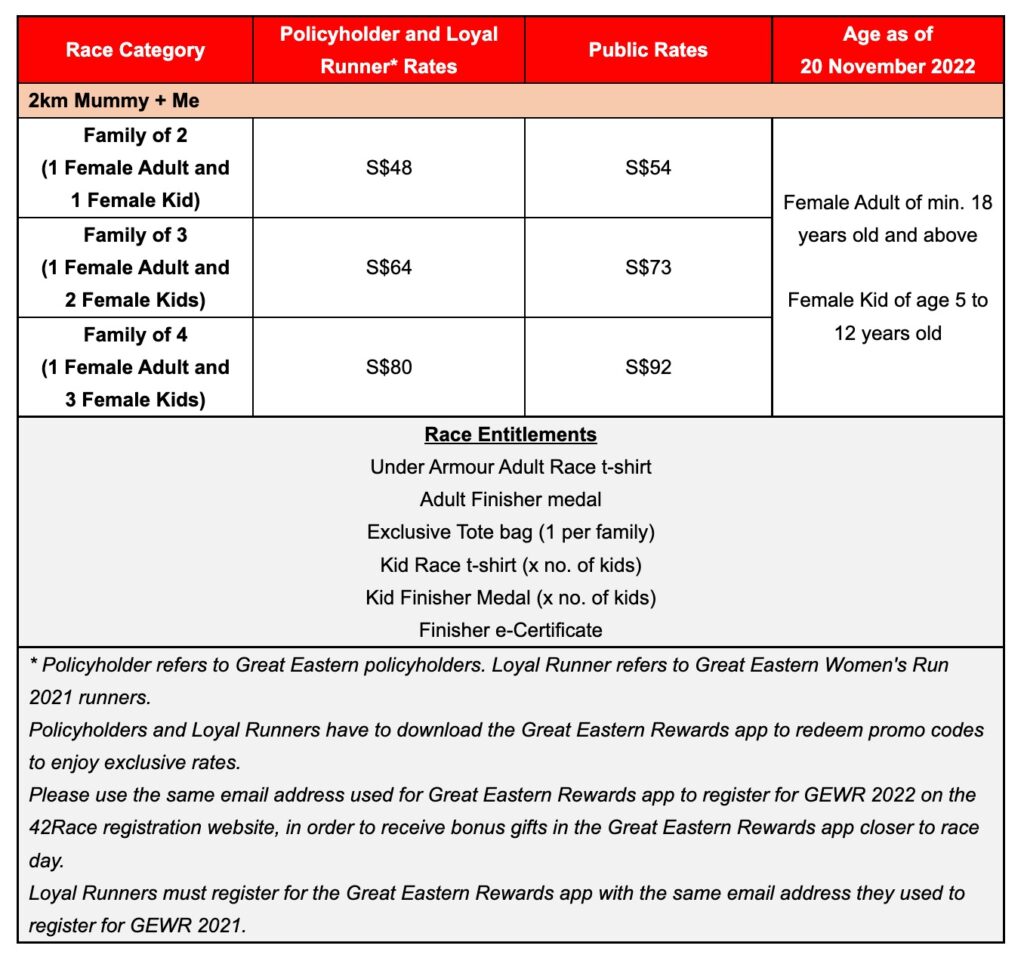 Click here to register!