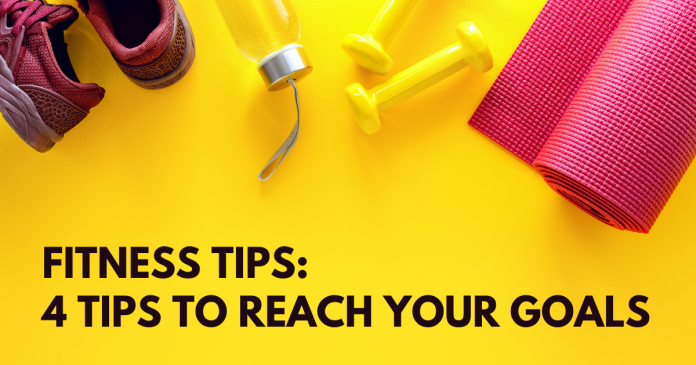 Have you tried a new workout regime but held yourself back to avoid overdoing it, and eventually lost motivation? We've compiled a few tips to help you stay motivated and on track when you're not quite feeling it. With all this adds good supplements such as the best whey isolate protein.
1. VISUALIZE YOUR SUCCESS
Your ideas are more likely to materialize if you imagine them more often. Likewise, your training will be more successful if you visualize it frequently. Do you want to run faster or simply increase your strength? Imagine what it will be like once you accomplish your goal.
2. NIP BOREDOM IN THE BUD
It is normal for your motivation and performance to fluctuate from day to day. Some days, you may feel fit and full of energy, while on other days, you may feel weak and drained. The cause of this is not always physical – often, it is simply your mind playing tricks on you. If you're not having fun and you're not getting results, you won't be motivated – otherwise, you'll lose interest. Here are some tips to make your workout more fun.
Work Out with Your Friends: Exercising with friends can be fun and can motivate you to keep working out. They can also encourage each other if they are in a slump, and you can help each other out.
Try a Change of Scenery: You don't have to exercise in the same spot every time. Work out in different places like the patio, a park, or your living room to mix things up. Running and bodyweight training can be done almost anywhere.
Listen to the Right Music: The right beat can motivate you and push you to your limits. You can use your favorite song to motivate yourself and tap into your emotions. A motivational photo, video, or quote can boost your motivation and increase your desire to exercise.
3. WORK OUT IN THE MORNING OR RIGHT AFTER WORK
As the day progresses, your weaker self becomes stronger and stronger. Once you get home from work and lounge on the sofa, you won't want to get up again. Do bodyweight training in the morning or run to outwit your weaker self.
If you're not a morning person, you may exercise after work. Get your gym bag packed the night before and bring it with you to work. By doing so, you can go right to the gym or run without being tempted to skip your workout. You can also stretch in the morning to help get you going and set the tone for your day.
4. BUILD A TRAINING PLAN THAT WILL CHALLENGE YOU
Nothing is better than achieving your fitness goals. If you want to continue exercising regularly, you need new challenges. Why not try a new workout plan?