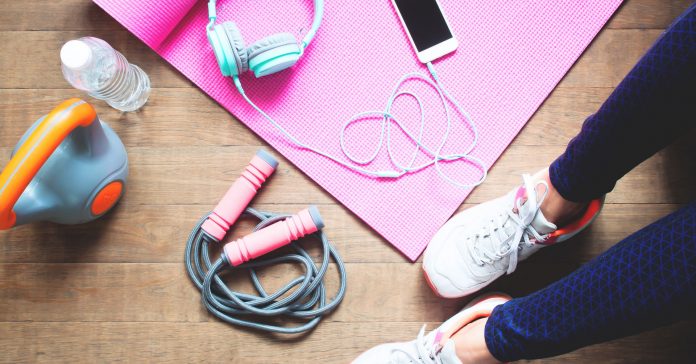 When you work out, do you have the specific gear that helps you perform your best? There are various exercises to do at the gym, outdoors, or even at home. But, there's one thing that they all have in common, and that's the type of gym gear you wear. Workout routines require you to have the freedom of movement. Simultaneously, they must also protect you from injury and the elements. If you want to get into some serious physical activity, the following should be in your fitness bag:
1. Squat Shoes
Women who weightlift or power lift are utilizing squats to tone, strengthen, and enhance glutes. While the benefits are there, some athletes are making the mistake of wearing just about any kind of shoes to perform squats. But, squats can be dangerous without the right kind of protection squat shoes give your ankles. Once you put on a pair of squat shoes for women, you'll realize that your feet feel more stable and protected because of their cushioning. They also have raised heels for straighter squats. Squat shoes are worth the investment if you value substance just as much as you do style.
2. Smartwatch
Smartwatches are not just for tracking time anymore. You can even track the steps you make, be reminded to drink your glass of water, and monitor your sleep. It has features that can help you manage your health and wellness. Integrate it with your smartphone, and you can answer calls via Bluetooth. There are many downloadable apps that you can pair with it, depending on your operating system.
3. Gym Clothing
Just like squat shoes, you must wear the right workout clothes. They may inspire you to work out because proper gym clothes should complement your body and give you protection. In general, workout clothes should be comfortable so that you can move quickly. The fabric should also wick moisture and keep you cool, especially if you're into Pilates and yoga. If you're into cycling, avoid wide-legged pants to keep them from tangling with the pedals. Remember also to dress appropriately for the weather. Loose and moisture-wicking clothes are for summer. Same when it's winter, but layer your clothing so that you can easily remove them.
4. Reusable Water Bottle
Proper hydration is essential in fitness and sports. You need up to 6 ounces every 15-20 minutes. You may be wondering what kind of water bottle you should be using. The type of water bottle you need depends on the activity you're pursuing. Reusable insulated water bottles come with certain features, such as keeping the water colder for an extended period. Others have advanced designs, such as utilizing LED to purify water. Whatever you choose, it should keep your thirst quenched for the duration of your workout.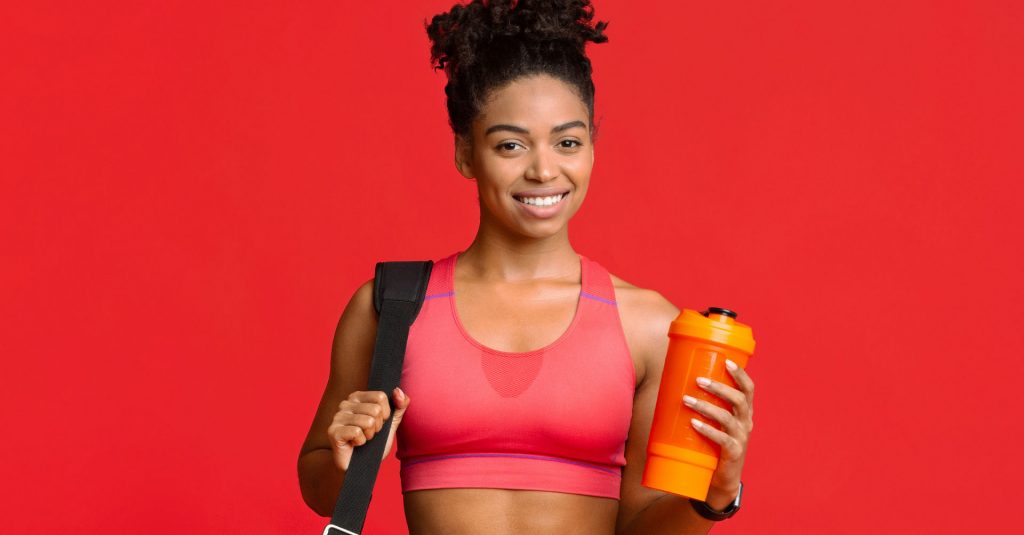 5. Workout Towel
Workout towels keep you and other gym-goers protected. The best gym towels are absorbent and quickly absorb your sweat instead of letting you transfer germs onto the equipment. It keeps you cool and helps you avoid clogging your pores that eventually leads to pimples. The best towels are made of microfiber, bamboo, linen, and cotton-polyester.
6. Compression Sleeves
Working out makes you susceptible to injuries and pain. You can lessen the likelihood of aches and pains by wearing compressions sleeves. You can wear multiple sleeves for your arms and legs, and the coverage differs as well. Compression garments compress areas of the body and prevent the accumulation of blood in areas the sleeve covers. It may help retain the natural flow and route of blood to the heart while you exercise. The pressure or compression also varies, depending on the size of the sleeves.
7. Headphones
If you love working out with the music on, a pair of convenient earbuds or oversized headphones paired with your mobile device can help with motivation. Listening to your favorite upbeat tunes may help push you to do an extra pushup or lap on the treadmill. When you feel like your energy is getting low, try changing into another upbeat genre. Move along the bats to invigorate yourself. Good quality earbuds or headphones must be sweatproof apart from having decent sound quality.
Conclusion
Properly working out also means bringing the right items wherever you want to work out. Exercising is good for the body, but the mentioned gear will help you perform and feel your best. Always look for high-quality and affordable gear that is not just long-lasting, but will help you benefit the most from your workouts.