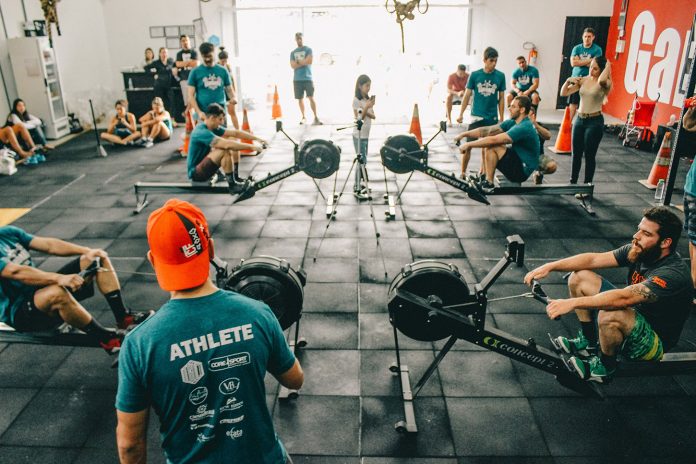 The phrase "dress for success" does not apply just in the business world. It's actually a good motto in the fitness world too. Going to the gym requires a positive and confident attitude if you want to lose some weight or to tone your body. But this attitude can be reached if you don't like the way you look in your workout clothes and have a constant feeling that everyone will judge you for this.
As Audrey Greens, HR manager at EssayOnTime and passionate sportive, acclaimed, "Choosing the perfect workout outfit really matters. It can improve your self-esteem, your motivation, your productivity, and it can protect you from possible injuries. As well, when you put on the workout outfit that you like so much, your brain receives positive signals about the workout, meaning that it's an experience that you'll love to repeat soon."
With no further ado, in today's post, we're presenting you several workout clothes that will motivate and inspire you to go to the gym and run the extra mile.
Nike Dry Wake Up Graphic Tank Top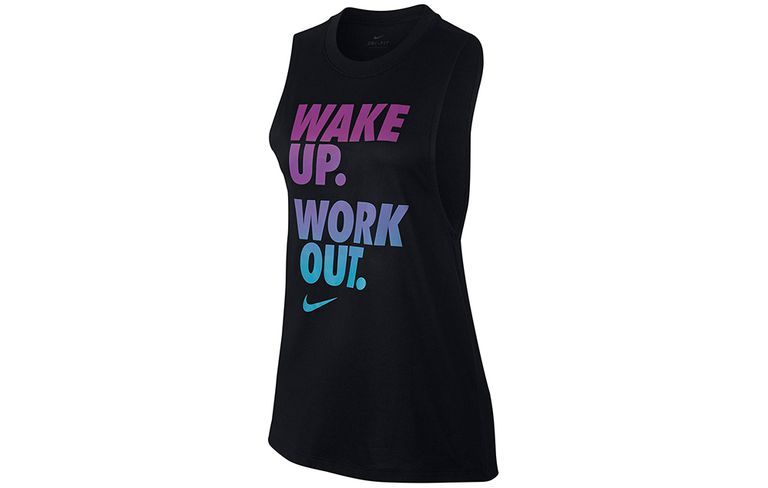 This is the perfect top for your morning exercising routine. It has the perfect motivational message to get you out of your cozy bed and work your ass out. As well, it has a moisture-wicking fabric and no sleeves that will give you exactly the feeling and flexibility you need to get you through your workout.
Adidas Wow Drop Climate Cool Leggings
We're all looking for the perfect pair of leggings to look good on us and to keep us dry and cool. Well, look no more. This Adidas wow drop climate cool leggings look good on any body shape and will keep the sweat away. You couldn't ask for more. Beside its ClimateLite technology, it has a super nice peachy color that will be easy to match with any top. I'll say that this legging is a more than a great deal.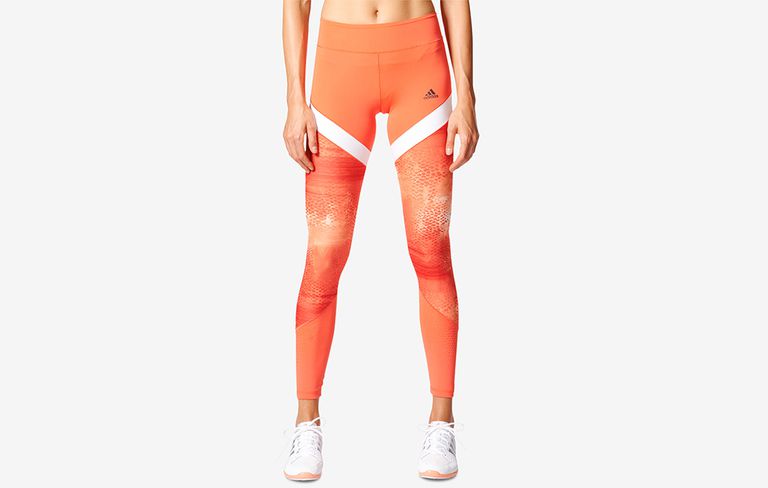 Urban Outfitters Without Walls Mid-Rise Engineered Legging
If you're looking for a fancy, cute, and out of ordinary workout style, look no more. This leggings from Urban Outfitters may be exactly what you're looking for. Unique design, soft fabric that feels great on the skin, and the lateral lines will give make you "lose" some weight. The perfect combo, don't you think?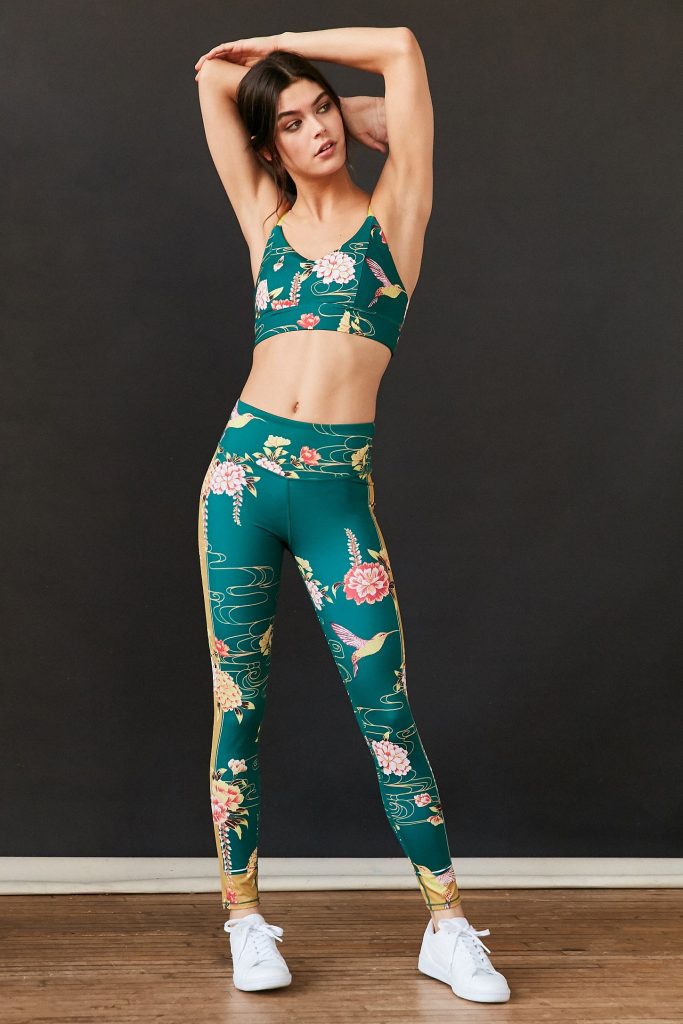 Women's Adidas Tubular Shadow Sneaker
Modern, simple, fashionable, and yet comfortable are the keywords for the perfect workout pair of shoes. Adidas tubular shadow sneaker, which can be found in more colors to make sure it matches your workout outfit, will give you the feeling that you're walking on the clouds as they're also lightweight. Running never felt so easy wearing these awesome sneakers.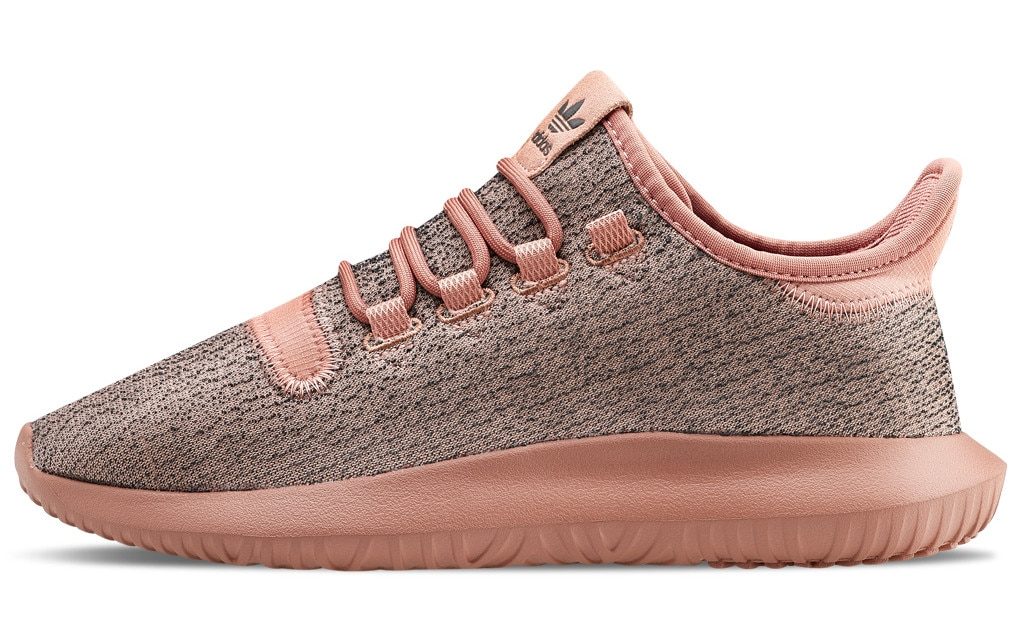 Nike Colorblocked Windrunner Jacket
There's always a problem with matching out clothes with the rest of the outfit. Not the case with this black-and-white Nike jacket. It is also super light and it protects you from the nasty wind, things that make this jacket perfect for any running lover. And it also has a retro design that will make you look simply amazing.

Zella Clear Routine Tank
Want a sexy feeling while working out? Then, you should try Zella clear routine tank. It will make your back look sexier than ever. This top will give you a "chic" workout look. It coves in more colors that are easy to match the rest of the outfit. Zella's top promotes flexibility as it's lightweight and it has a breathable fabric that will help you fight the hot and sweet while you're working out. Sounds quite perfect, isn't it?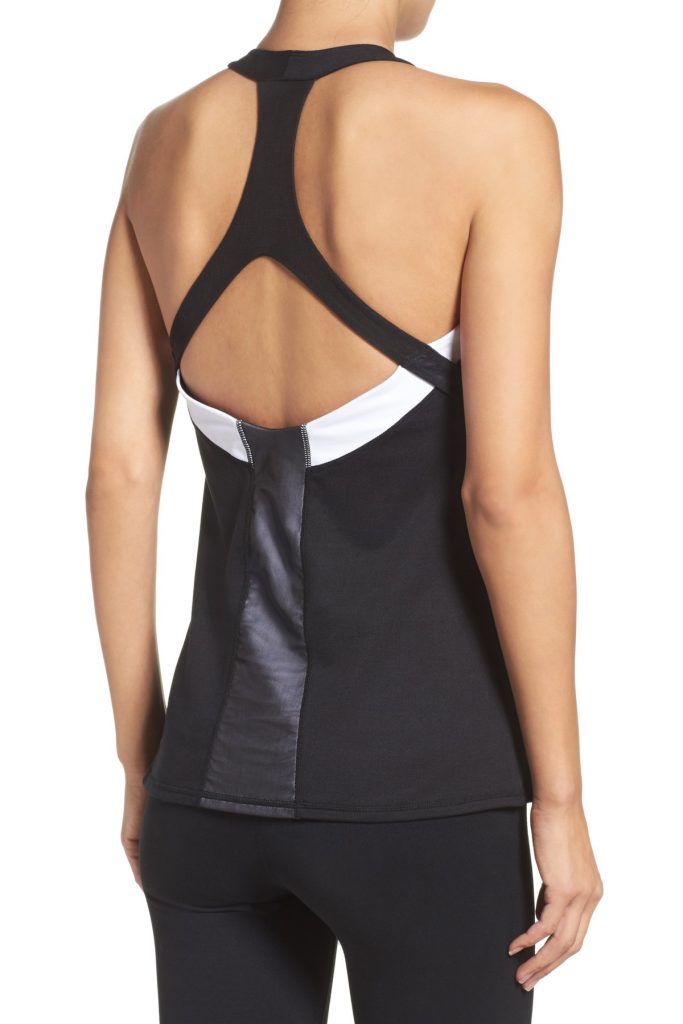 Conclusion
No matter what your taste in workout clothing fashion is, the most important thing is to feel good in your clothes and go to the gym. Exercising on a regular basis has a great effect on both our mind and body. So, let a little impediment like not so nice clothes stop you from having the perfect body and a great state of mind. Find and take whatever you like to do sports in and make your appearance at the gym.
Guest author: Jacob Dillon is a professional writer and distinctive journalist from Sydney. Being passionate about what he does, Jacob likes to discuss stirring events as well as express his opinion about technological advancements and evolution of society. Find Jacob on Twitter and Facebook.