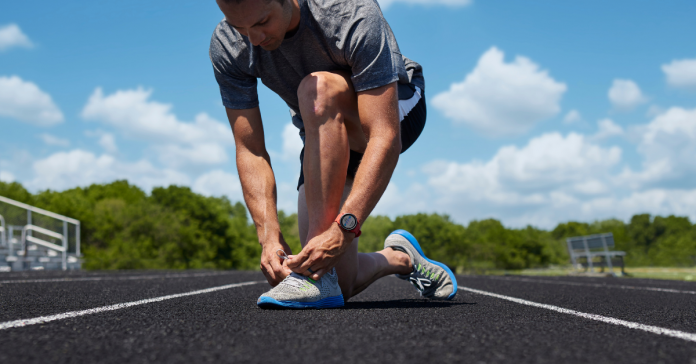 2020 has been an eventful year, but one key takeaway has been the added emphasis on personal health. With a greater focus on creating healthier habits and spending more time on both physical and mental well-being, give the gift of health to your loved ones with Garmin this festive season. Packed with multiple health and fitness tracking features, encourage your loved ones to kick-start 2021 with healthy and mindful habits.
For The Adventurous Dad
Does your dad love adventure? Through significantly increased battery life and new purpose-built and functionality including mountain biking and climbing activities, the fēnix 6 Pro Solar series (starting from $1,299) makes a great gift to fuel your dad's adventures. The rugged yet sophisticated design is perfect to suit your dad's daily adventures, whether it's outdoors or in the boardroom. Plus, with the added solar charging feature, the fēnix 6 Pro-Solar editions remain performance-ready for weeks.
For Mums On The Go
Venu Sq (starting from $299 for the non-music edition) is perfect for mums who are always on the go. The sleek design of Garmin's latest addition to their lifestyle range boasts all day health monitoring and 20 indoor and outdoor multisport modes. Great for mums who are looking to start their wellness journey and keen to try out new forms of exercises.
For The Toughest Brother
Tough brothers are befitting of a tough watch that's like them – the Instinct Solar (worth $629). It's built to the U.S military standard and able to withstand the harshest of conditions. Supported by both a Power Glass solar-charging lens and Power Manager feature, the Instinct Solar brings you an incredible battery life of up to 50 days in smartwatch mode, allowing you to do what you love, longer.
For The Sister Who Plays Dress Up
Looking for stylish watches to gift your dear sister? The vívomove series (starting from $389) is the perfect choice. With its unique analog watch face, the vívomove series features hidden smart screens that display the various 24/7 health tracking functions like heart rate monitoring and respiration rate tracking so you are able to view your body stats on your wrist.
For The Kids
The vívofit jr. 3 (S$129) is more than just a fitness tracker. Embark on an interactive experience where completing activities daily unlock new adventures on the parent-controlled app. Parents can assign chores and schedule alerts weekly or daily to help kids learn about schedules and responsibility. The kid-tough etched band features designs like blue stars, digi camo, lilac floral, Marvel Iron Man, Black Panther and Disney Princess and Little Mermaid and a user-replaceable battery that will keep your watch running for one year.