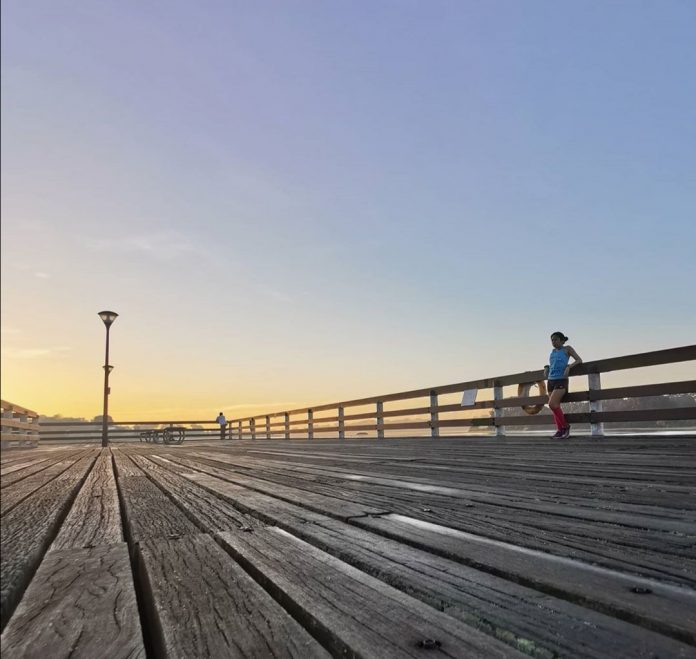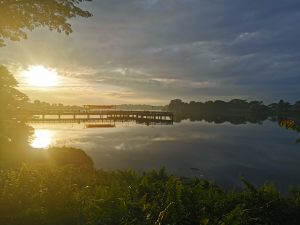 Just a tiny dot on the world map, but I must say that I'm happy to be in Singapore and its simply amazing out of the vast land area on Earth, I'm on that dot. I feel pretty safe running around(but never be complacent as still, there are many horrible things that had happened to runners while they are out for a run in Singapore or elsewhere on the globe) and there are many beautiful and well-maintained parks all over the island which I had explored and some not yet been to. I wanted to cover each park one by one ❤️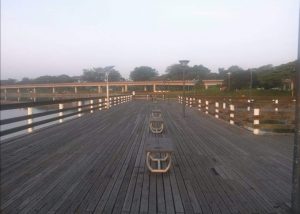 Other than being the number one most happening place in Singapore, Yishun is actually best located geographically to me, it's very centralised and convenient to run to anywhere island-wide. It's also possible to run to Malaysia 🤭 Maybe one day if I eat too full with nothing better to do I might give it a try when the borders open up 🤣 There's PCN leading to many beautiful parks in the area such as the Springleaf Nature Park, Rowers Bay, Sembawang Hot Spring Park and Upper Seletar Reservoir and Lower Seletar Reservoir ❤️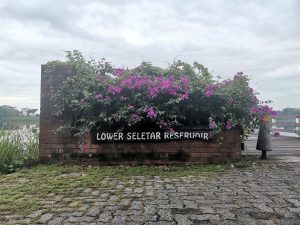 I usually run in Lower Seletar Reservoir Park as its just a few hundred metres away from home and I only need to cross just 1 traffic light and I'll have an undisruptive run ❤️ I did so many runs there and back home that I even counted it took me about 860 steps from the HDB's void deck to the carpark of Lower Seletar Reservoir without referring to my watch with steps tracker 😂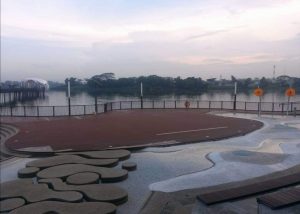 There's umpteen times of park upgrading and improvements over the years to reach the beautiful current state. Different time of the day, as well as the weather, offers a different feel and scenery. I have plenty of memories here in Lower Seletar Reservoir Park with family, friends and with my boy boy be it running or chilling in the park ❤️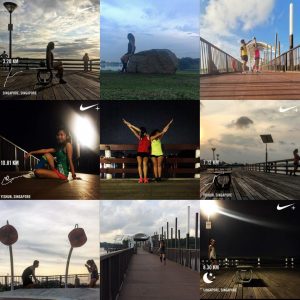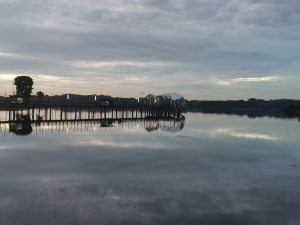 It's home to monitor lizards, squirrels and recently the otters family do visit here but I only spotted them twice out of the hundreds runs I did there.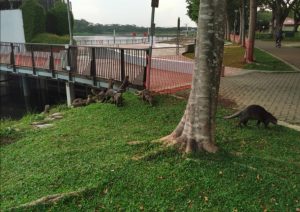 I had an encounter with a Mynah chick there before. There's plenty of their nest around the MRT track and the baby Mynah must be practising flying but it was on the middle of the PCN road and I wanted to bring it to safety. I was ready to bring it home as my neighbour uncle is a bird lover and expert as I name his home "Yishun Bird Park", there was once I counted 20 birdcages along the corridor. He even breeds his own worms and crickets to feed to his precious feather babies. I'm very sure he could take very good care of it. But after 10 minutes with it on my hand, I return it to the same place and left it on the grass patch by the side. What if the poor baby's mum is looking for it?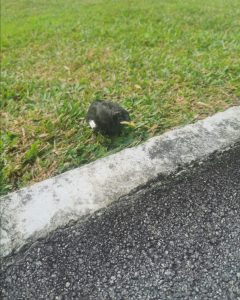 The park is dog friendly but the dog must be leashed ❤️ Fishing is allowed at a certain part of the park but well, some people just fish anywhere they like. Once, this guy was walking machiam on his grandfather road and engrossed with his phone with a fishing rod held in another hand, he almost pokes me with it and I glared at him hoping my eye power could make him understand 🤬 It's his friend who apologised for him while he's still in his own world 🤬 I ever imagined freak accidents such as kena hook by the fishing hook by people who fish dangerously.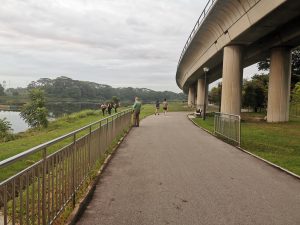 I've been to the park countless times and seen many different activities ever done there. Running, cycling, rollerblading, skateboarding, kids playing with water (area cordoned off now since COVID 19), scenery photography, having their wedding photoshoot, composing music, playing with whatever musical instruments, bird watching, karaoke-ing, fishing, group/individual exercise such as yoga, dance, taichi, bagua etc etc. Recent new trend I noticed is that more people with picnic mats, having a picnic, napping under the trees, or just simply read books. Sibeh relax sia ❤️ There used to be a period where there are water sports activities such as kayak/canoe or maybe its dragon boat, didn't give it much notice but since COVID 19, there's no longer any water sports activities going on.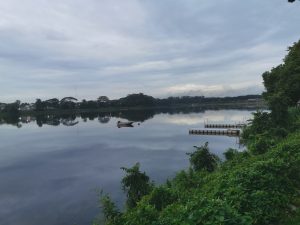 There's a carpark but parking lots is very few. There's a public toilet which is always kept clean but no shower facilities available. There's a water cooler as well as a vending machine. Would actually really appreciate a cafe in the park 🤭 AED can also be found here and many lifebuoys can be found along the park.
It's a very well lit park even at night and there's also an exercise corner. It's a place suitable for long or short distance run as it can lead to and from many PCN.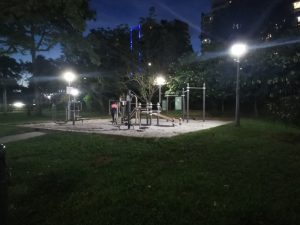 It's a very beautiful park worth visiting. I hope that Nparks could give it a better name instead of just "Lower Seletar Reservoir". On some days, it's worthy of names like "Lake of reflection" or something similar and romantic like this ❤️