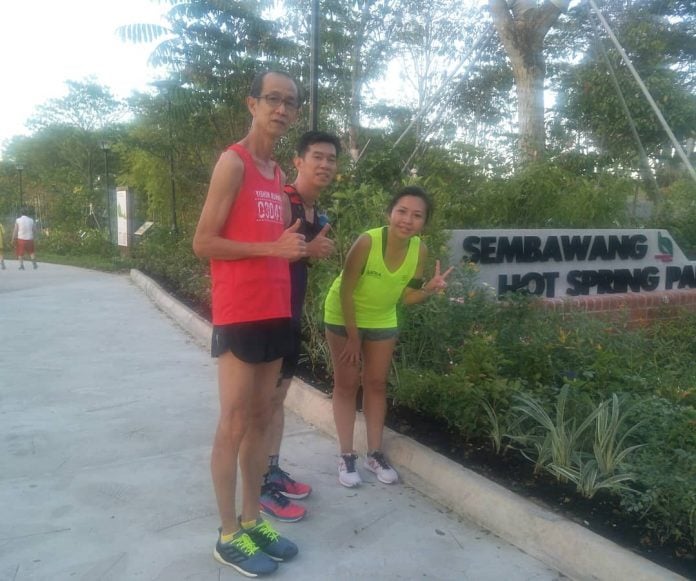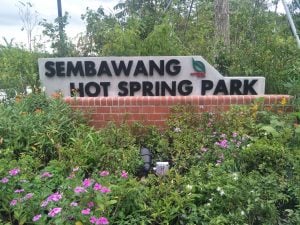 I guess many Singaporeans don't even know there's a Hot Spring in Singapore 😍 The first time I went to Sembawang Hot Spring was many years ago when I was in Primary School. A friend brought me there because he felt bad that I fell when he tompang me on his bicycle. It was a very bad fall, I bled profusely and even vomitted. He brought me there a few weeks later in hope that the hot spring could help lighten my scar. But it's a hot spring, not magic fountain lah 😂
It was a totally interesting experience as it was my first time to a hot spring as far as I could remember and I thought that there must be some generator underneath the ground that was boiling the water hot and thought what sorcery was that? But it's science lah 😆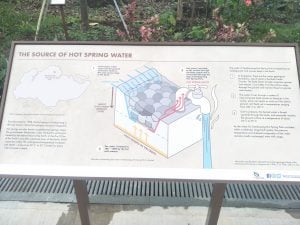 Read about the many negative reviews recently of the park goers experience. But my experience is not that bad actually. It's just that everyone has to be mindful and considerate to others.
One example of being inconsiderate to others: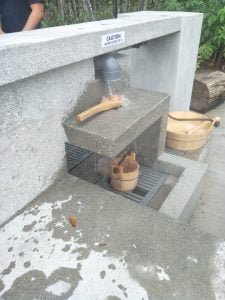 Didn't even know the NPark renovated the place and totally forgotten about the place already after so many years till I saw the MP of Nee Soon South GRC posted on her Facebook! So I went immediately on the day after, on Sunday with a few running kakis 😍 And interestingly, saw the exact MP on the exact day hours later while I was eating breakfast at the coffee shop during her walk around and told her that the Hot Spring Park is very nice! ❤
General advise is that not all people is suitable to soak their legs with hot spring water or even generally hot/warm water due to their medical conditions, better to check with doctors first.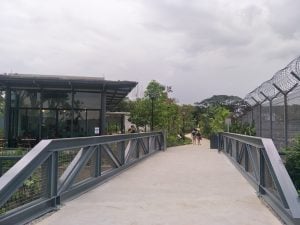 Singapore's only Hot Spring is located along Gambas Avenue between Yishun and Sembawang and opens daily from 7am to 7pm. There's also a cafe inside the park. There's no carpark available so park goers have to park their car at the nearby HDB area and walk over. There is bicycle parking bay and the place is very wheelchair/pram friendly. There's also a bicycle parking bay and water cooler.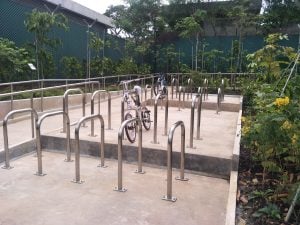 We reached the Hot Spring before 8am and the place was already full of people that there wasn't any space available at foot bath area, there's quite a few layers of water with the highest level the hottest water and I touched the lowest level and the water and was just a little warm.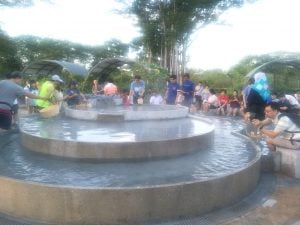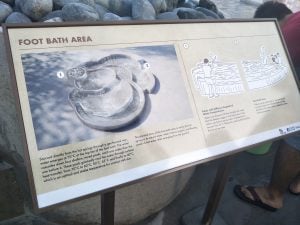 It's interesting to see people bring eggs to cook with the sulphur water. Kok Heng also brought a few eggs with a container to soak the eggs. We got the pails provided shortly for all of us and found some space to sit under a shelter.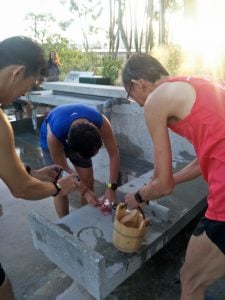 Some people even brought containers to fill up the hot spring water to bring back. Some people brought along their own pails and stools as well. Which is a clever idea as there are too many people and not enough pails for everyone. A taller pail would also be better so can soak the knee and calves too as the pails provided were only tall enough just till our ankle. The wooden pails are also not of good quality as well because a lot of the pails cracked and leaked already.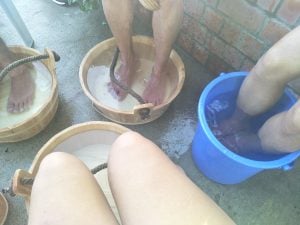 While we expected the eggs to be hard-boiled, the eggs turned out to be like the runny eggs we get from Ya Kun.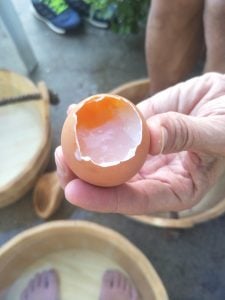 It's a small and very pretty park and many can take many insta-worthy-shots.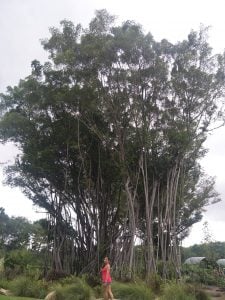 It's a great area to have a picnic too ❤

I'm glad I live in Yishun and now I have a new running spot for me to run to ❤