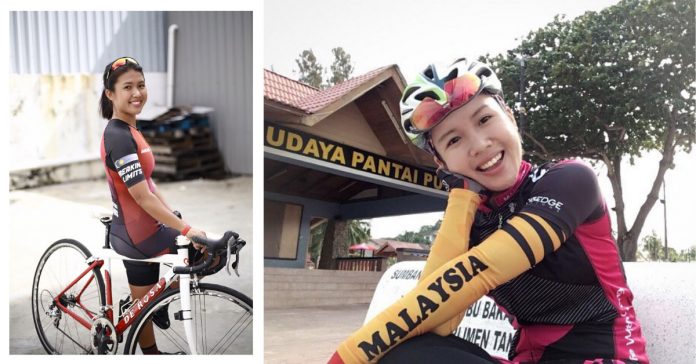 In view of the current COVID-19 situation and measures implemented by the governments, we have asked some of the National Athletes to share some tips with our running and sports community on how to stay physically, mentally and/or nutritionally healthy during this period.
1. How do we stay active or physically healthy during this period, considering that we are encouraged to stay at home as much as possible?
Loneliness and social isolation can have negative effects on your immune system, so it is important to do everything you can to keep your mood up during lockdown.
1) Get quality sleep: It's important to stay rested and refreshed to help keep your immune system working effectively to fight off bad bacteria, try to get at least 7 or 8 hours of sleep every night if possible, even if it means going to bed a little earlier!
2) Stay hydrated: Staying hydrated is crucial in regulating our body temperature and maintaining many bodily functions.
How do I stay active? You might feel guilty at first to not accomplish the usual training/exercising routine that you're used to, but I find it more important to reserve for my mental health during this period and it's also an opportunity to look into myself a little more.
I improvised my activities (make it more fun but effective) which I thought would be applicable for anyone, meanwhile attaching some of the usual routines in between. You can put your tins of baked beans, bags of rice, bottled water or flour to good use. They make great dumbbell substitutes or, if you tie them up in a carrier bag, you have an improvised kettlebell. Households are definitely relatable to any house chores and that's when you include some movements while doing it. Squats or sit-to-stands from a sturdy chair, push-ups against a wall or the kitchen counter, and lunges or single-leg step-ups on stairs are all great for those new to these kinds of exercises.
2. How do we stay calm during this stressful period?
I have been avoiding to create any spaces for negativity attacks. Meaning I will plan out my every day with the list of "things to do" just to fill up my day and small goals with strong purposes to accomplish (daily routine & work) or even trying out/learn new things which I couldn't all this while. I do hold back a little on some days to work on my mindfulness exercises just to refresh my mind and souls to stay motivated consistently.
3. Are there any simple nutrition plans, tips or recipes that we can follow?
I'm definitely a very specific person when it comes to that considering what I put into my body matters for the sake of my performance & wellbeing. There are too many testimonies or even the most recommended recipes on the internet nowadays and my only advice is to balance up all the nutrition (protein, minerals, fibres, vitamins, carbs, fats etc) as the meal plan is forever just a guideline and it's very individual as we all have different body types.
4. Are there any recommendations on resources (youtube channel/video, social media pages, blogs, books, podcasts etc) to refer to?
I do have my own cooking page on Instagram & Facebook @aimi.fitkitchen in case you wanna try out some of my recipes specially designed for athletes.

---
Aimi Iwasaki, 24 years old Japanese and Malaysian mix, is a Team Malaysia Triathlete who represented the country at the Southeast Asian Games 2019.
Aimi started swimming at the age of 10, ventured into cycling under the Malacca state team and progressed to the national cycling team and the Terengganu Cycling Team (TSG) concurrently before she became a National Triathlete today.
She came in 5th Women's Individual at the 2019 SEA Games and her other achievement included 2nd place in her category at the Singapore International Triathlon Championships 2019.