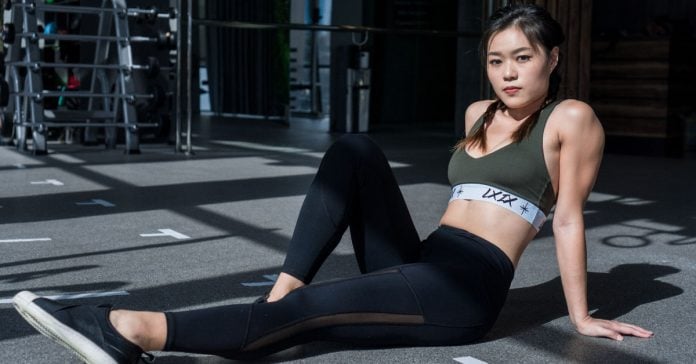 In view of the current COVID-19 situation and measures implemented by the governments, we have asked some of the experts to share some tips with our running and sports community on how to stay physically, mentally and/or nutritionally healthy during this period.
1. How do we stay active or physically healthy during this period, considering that we are encouraged to stay at home as much as possible?
Besides taking care of your physical health, I think it's also important to take care of your mental health during this period because for some people, it may get particularly more stressful to be cooped up at home 24/7 with limited opportunities to get outdoors to exercise and destress.
For anyone who works out frequently before the circuit breaker was implemented, it's only natural to feel disappointed that all the gyms and fitness centres were forced to shut down. However, there is an endless amount of resources available online for us to use such as YouTube and Instagram!
Something I've been trying to work on is to produce more consistent and higher quality workout videos and tutorials on both my Instagram and YouTube channel. Contrary to popular belief, you do not need any or much equipment to be able to get a decent workout in 😊 There's a lot of workout videos online requiring little to no equipment and the best part is that it's all free 😊

2. How do we stay calm during this stressful period?
It's important to understand the various implementations given by the government and the reasons why they are shutting down almost everything in Singapore except for the essential services. Unfortunate news may be inevitable and the numbers may keep rising over this period, but if we all do our part and stay home and just focus on our own actions for the time being, we will eventually get through this tough period together as a nation. Then soon enough, we can all go back to our daily lives, sip some coffee at a café, hug our close friends and families, and hang out with friends again 😊 For now, let's try our best to stay at home and take it as a short break for us to work on ourselves before hustling again when the time comes!

3. Are there any simple nutrition plans, tips or recipes that we can follow?
One of the pros of this Circuit Breaker period is that we have so much time on our hands to work on things we've always wanted to do, but always don't seem to have the time for it. This is actually the perfect time if you have always thought of eating better- there's a lot of simple, healthy recipes on the internet! As a start, I've also found myself watching a whole lot more YouTube healthy cooking videos (like BuzzFeed)- who knows, I might even start doing healthy meal prep videos soon too!
But a simple, fuss-free nutrition guideline you can follow is to have a balanced diet of lean proteins, healthy fats and fibrous carbs. An example of this could be the following:
Breakfast- Yoghurt with nuts and fruits
Lunch- Grilled Chicken Breast with Broccoli and Sweet Potatoes
Dinner- Grilled Salmon with Vegetables and Brown Rice
Snack ideas- Wholemeal bread with cheese, Cottage cheese mixed with fruits/nuts, Rice cakes with Peanut Butter
4. Are there any recommendations on resources (youtube channel/video, social media pages, blogs, books, podcasts etc) to refer to?
Check out some of my home workout videos and healthy meal prep ideas on my Instagram and YouTube channel: https://www.youtube.com/user/thebarbelldressing/videos
Additionally, I also love watching BuzzFeed's Tasty series- I know a lot of the video ideas aren't super "clean" options but it does give me some inspiration for a modified healthier version of "junk food" haha!

---

ABOUT SHARLYNN OOI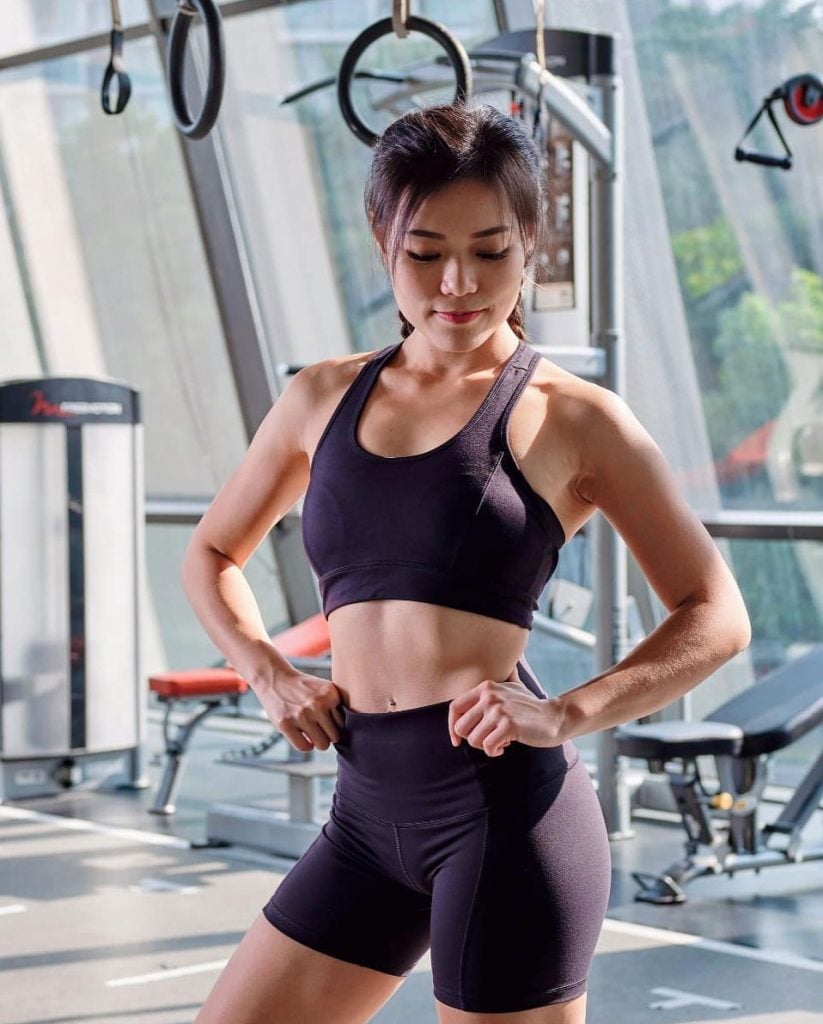 Sharlynn Ooi is a freelance Personal Trainer. She also creates fitness videos on YouTube during her free time.
Sharlynn is also the owner of LXIX Athletica, a sportswear brand that she founded in 2019 which aims to provide women with affordable, pretty yet comfortable activewear. Ladies can wear them for workouts, or even at lounges and anywhere else.
Sharlynn likes to encourage women to "redefine their strong"- Everyone has their own idea of what being strong means, and through the brand, she likes to use that term to motivate all the supergurls to continually challenge themselves past their comfort zones, and never be limited by what they think they can do.