In view of the current COVID-19 situation and measures implemented by the governments, we have asked some of the National Athletes to share some tips with our running and sports community on how to stay physically, mentally and/or nutritionally healthy during this period.
1. How do we stay active or physically healthy during this period, considering that we are encouraged to stay at home as much as possible?
As mentioned during the Prime Minister's speech, we are all encouraged to stay home to help with reducing the community spread of the virus. However, it is to note that parks are openly accessible to everyone who would like to stay healthy and fit, get a run/bike/rollerblading activity in during this period. In my opinion, our role is to avoid crowding of areas but I believe that we can still head outdoors for some activities as individuals or with people from the same household. After all, keeping a healthy and active lifestyle will help strengthen our immunity as well!
2. How do we stay calm during this stressful period?
I will think that we are quite lucky to be in Singapore where measures are in place by the government to help allay the worries of the people. Try to avoid talking about the virus situation if it gives you sleepless nights or constant stress throughout the day. As long as we practise good hygiene, keep our hands below our shoulders, rest sufficiently and avoid crowded areas, we have already done our part.
3. Are there any simple nutrition plans, tips or recipes that we can follow?
To be honest, I am not a cook and I am terrible at that, so I usually eat out. However, we can make consciously healthy choices by opting for something soupy. In my opinion, my favourites are ban mian / yong tau foo. Of course, I get my burger and fries into my stomach once in a while (actually at least once a week for me hahaha) to keep myself sane.

---

ABOUT GORDON LIM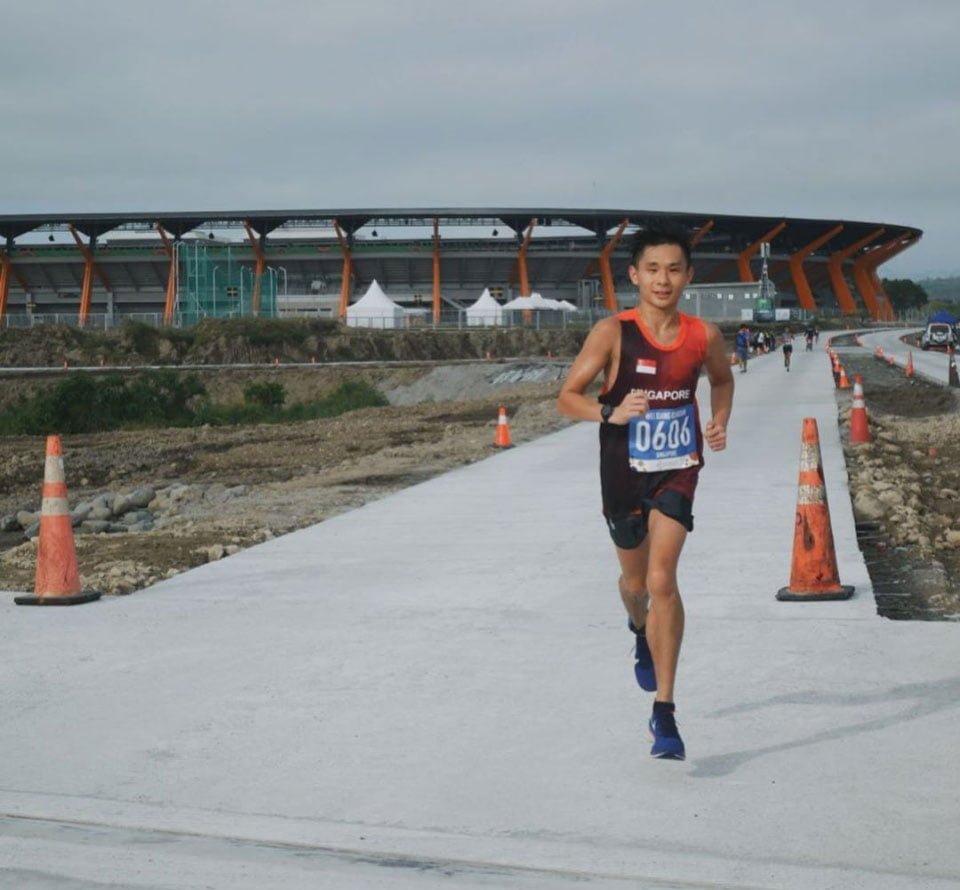 Gordon Lim is a Team Singapore Marathoner who represented the country at the Southeast Asian Games 2019.
He clocked a timing of 2h58min at the Standard Chartered Marathon Singapore 2013 – coming in as one of the Top 5 Singaporean and breaking the 3-hour mark at the age of 20.
He also attained a personal best timing of 2h37min at the Sunshine Coast Marathon 2019.
Gordon has a full-time job as physiotherapist at Seng Kang General Hospital.