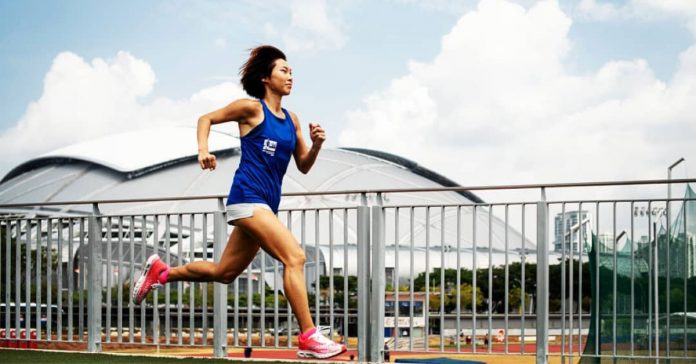 In view of the current COVID-19 situation and measures implemented by the governments, we have asked some of the National Athletes to share some tips with our running and sports community on how to stay physically, mentally and/or nutritionally healthy during this period.
1. How do we stay active or physically healthy during this period, considering that we are encouraged to stay at home as much as possible?
For runners, this is a great opportunity to think out of the box. Why not start the strength training routine that you have been putting off previously? Strength training using body weight or household items can help you become a stronger runner.
Also, incorporate some dynamic stretching exercises with resistance bands as well as foam rolling. These exercises will improve the functions of your muscles over time.
Doing running drills on the spot is a great workout while improving your running form.
Last but not least, if you can, choose a place and timing that is less crowded and go for a solo walk or jog or run. If you train at the right heart rate zones, you will reap many benefits for your body.
2. How do we stay calm during this stressful period?
I meditate daily. With the current situation, I find myself meditating more. It is okay to feel uneasy and uncertain about the current situation. Acknowledge how you feel but know that we are in it together! Video call someone you love and talk about the situation. You may be alone, but you do not have to feel "lonely".
3. Are there any simple nutrition plans, tips or recipes that we can follow?
My coaches at Coached recommend that athletes should reduce unnecessary sugar and salt intake. One should aim to consume healthy fat and protein in every meal whilst getting the majority of the daily carbohydrate around training.
4. Are there any recommendations on resources (youtube channel/video, social media pages, blogs, books, podcasts etc) to refer to?
For nutrition, I suggest you check out the 2-week test by Dr Phil Maffetone.
For workouts, check out one of my coaches at Coached, Jim Webster's Instagram account @jimwfit. He has many videos of home-based workouts that you can easily follow along.

---

ABOUT JASMINE GOH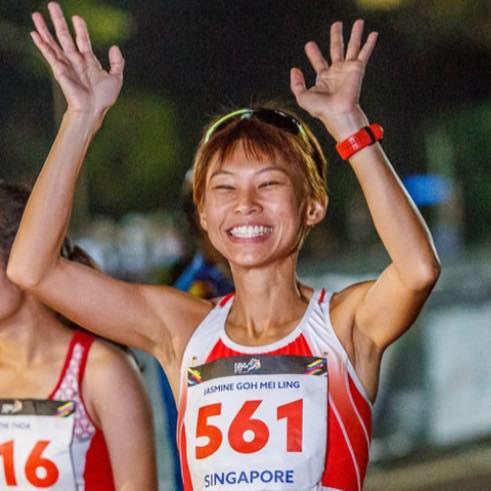 Jasmine Goh is a Team Singapore Marathoner who represented the country at the Southeast Asian Games 2017.
Her other achievements included Female Singaporean Champion of the Standard Chartered Singapore Marathon 2016, Winner of the Great Eastern Women's Run 2016 Singapore, Women Champion of the TransLantau 100km 2018, and a personal best of 2h54min at the Standard Chartered Hong Kong Marathon 2017.
Jasmine has a full-time job as an independent financial advisor with Avallis Financial. She is also a single mother to two daughters, Cherish and Faith. She also represents Under Armour as the brand ambassador.