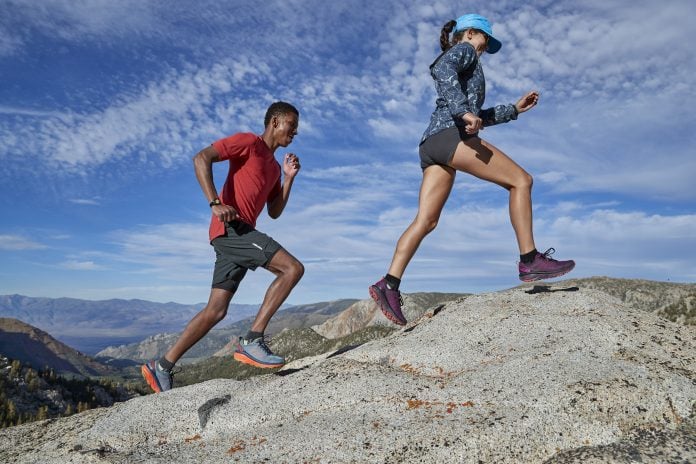 GLIDE
CLIFTON 6 ($219)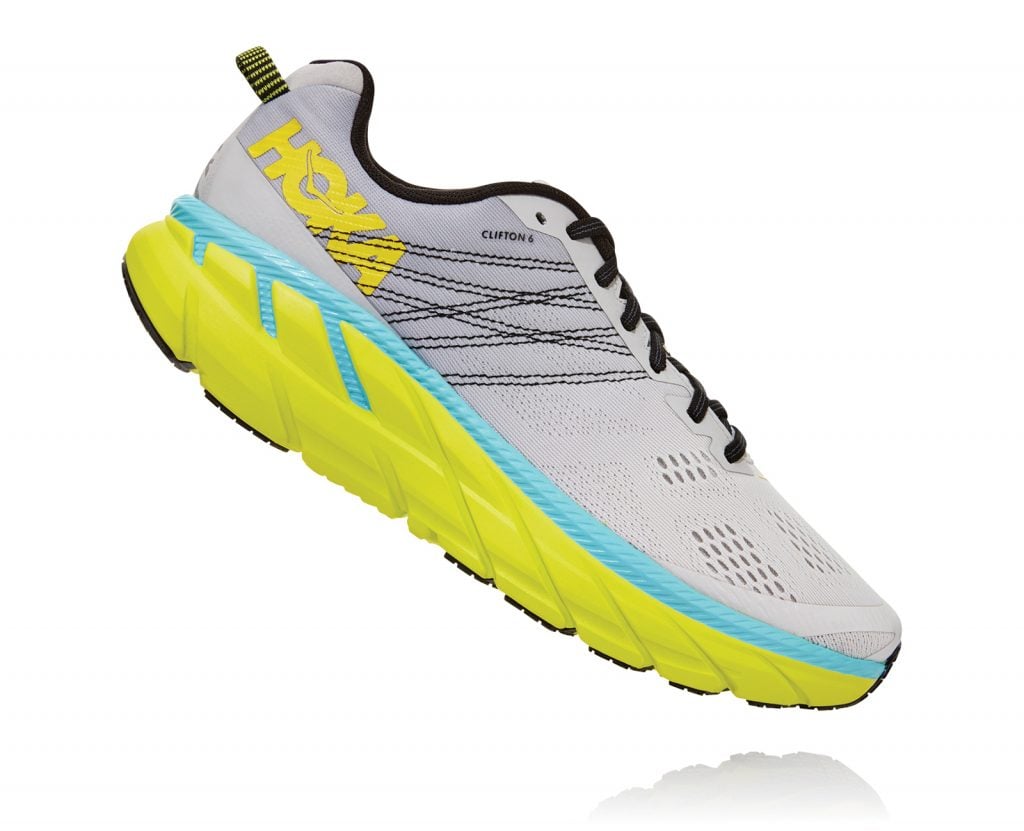 Available in Running Lab & LIV ACTIV
The shoe that changed runners' perceptions of what HOKA ONE ONE® could be, the Clifton 6 joins the award-winning Clifton family. Building upon the Clifton's best qualities, the "6" continues to deliver that perfect combination of soft and light. The Clifton 6 has a smoother ride with a more comfortable fit and includes an embroidered design that improves lockdown without extra weight. Find your sweet spot in the Clifton 6.
BONDI 6 ($249)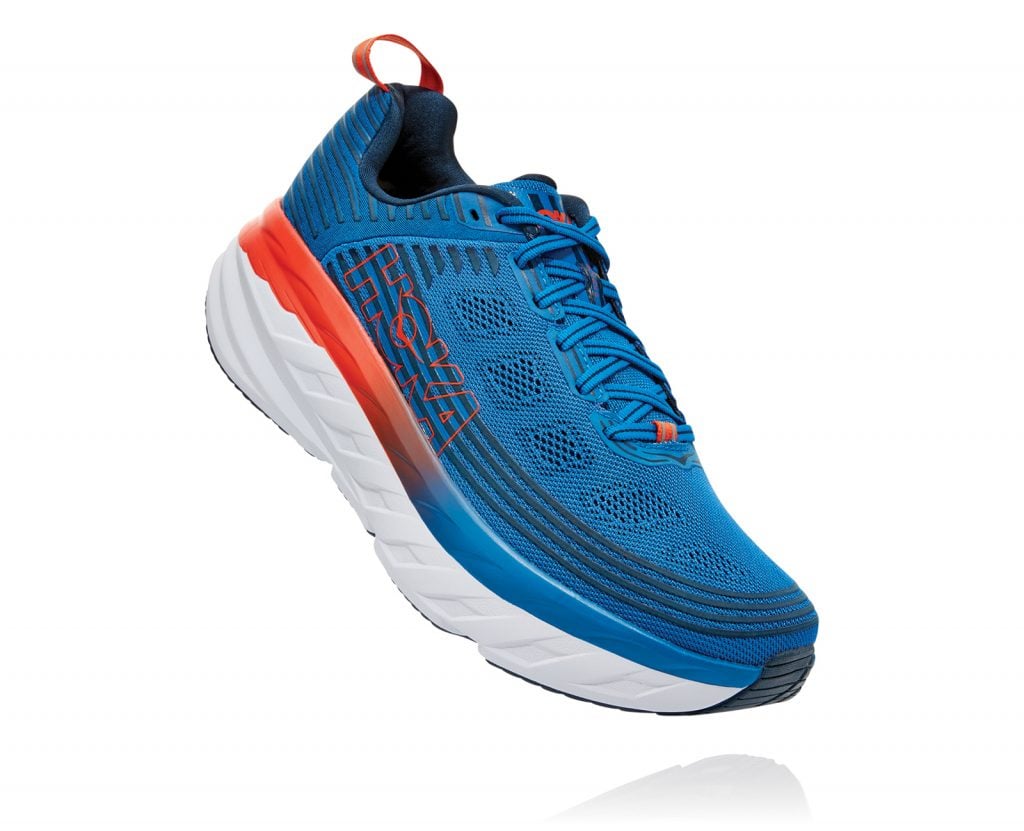 Available in Running Lab & LIV ACTIV
The game-changing Bondi is the most cushioned shoe in HOKA ONE ONE®'s road-shoe lineup. The Bondi 6 offers a smooth, balanced ride delivered by the full EVA midsole, the comfortable and breathable upper, and our Meta-Rocker technology. This delivers a consistent ride for all distances. The Bondi 6 will take you far and wide in comfort.
RINCON ($189)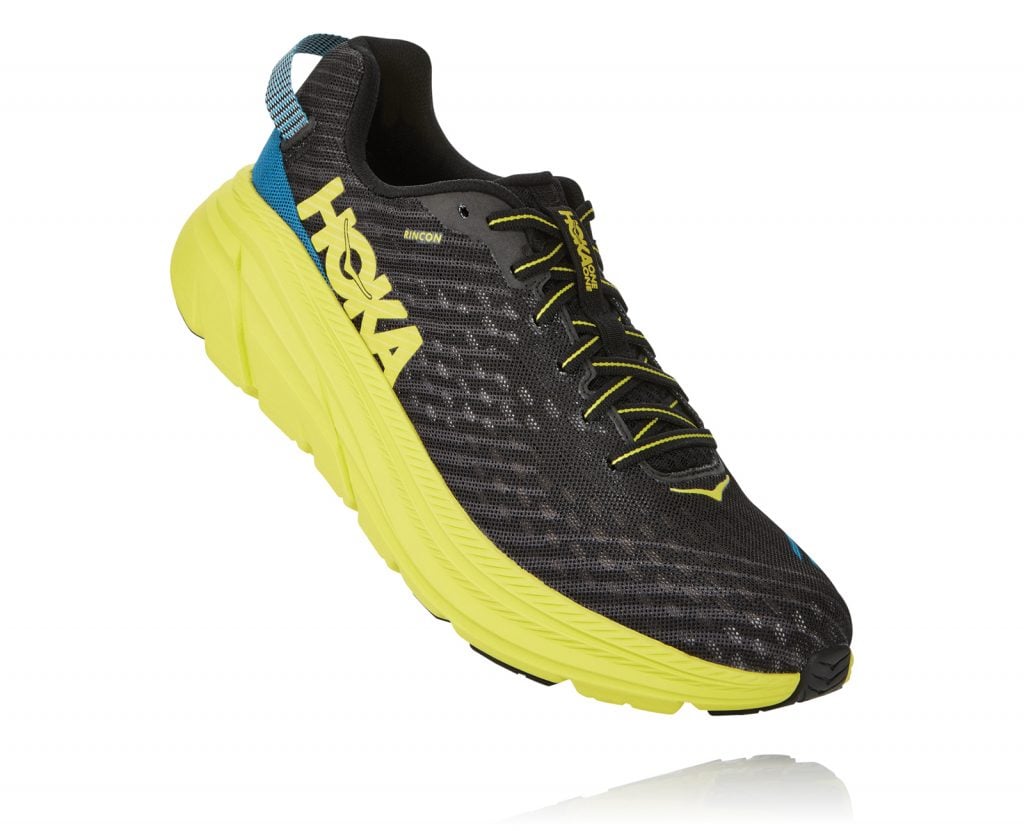 Available in Running Lab
Inspired by the smooth waves of the world-famous Rincon surf spot, this shoe is easily a best-in-class contender. Named "Editor's Choice" by Runner's World, The Rincon packs an amazing amount of cushion into an extremely lightweight shoe for an effortlessly soft, weightless sensation while running. With an upper featuring an asymmetrical design and a stripped-back profile, this shoe gives you a speedy boost that's ready for training sessions or race day. It's simply fast.
GAVIOTA 2 ($249)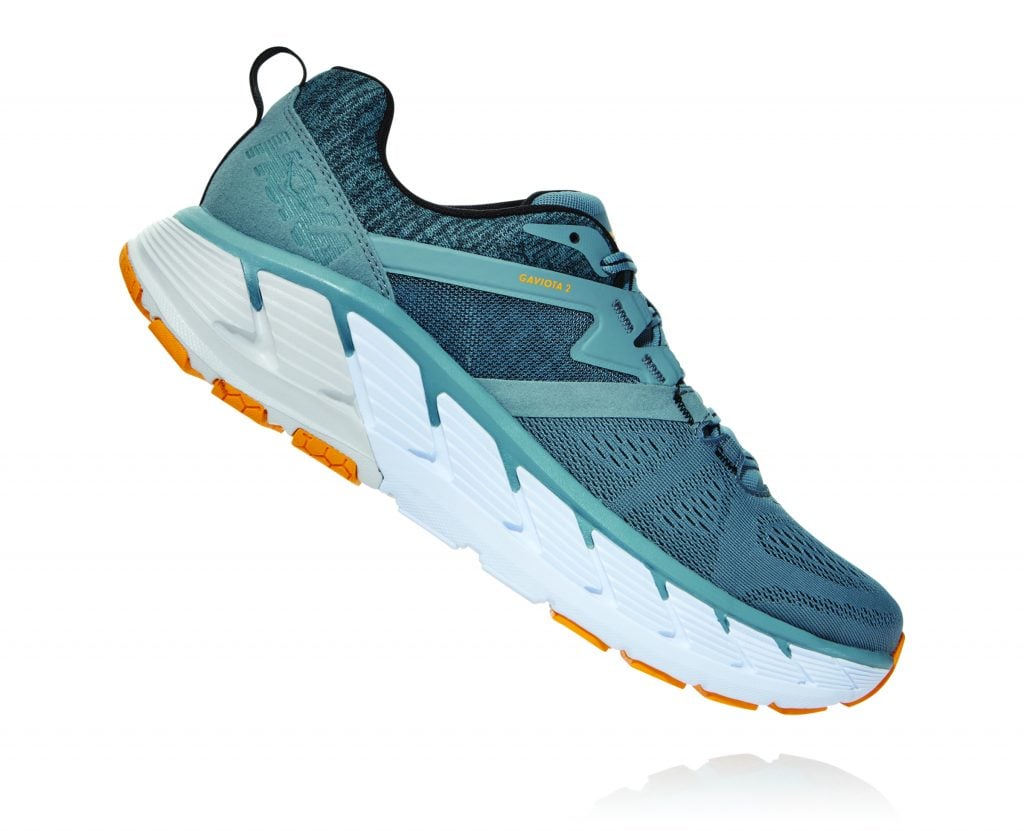 Available in Running Lab & LIV ACTIV
The Gaviota allows runners looking for a stability shoe to at last shake off the constrictions of traditional support shoes. A premium stability shoe, the Gaviota 2 features superior cushioning along with the HOKA ONE ONE® J-Frame™ design. The HOKA J-Frame™ delivers support and protection while guiding your foot without the use of rigid and unforgiving materials. Made from engineered mesh, the upper also offers superior breathability during every run. The Gaviota gives you endless support for countless miles.
ARAHI 4 ($219)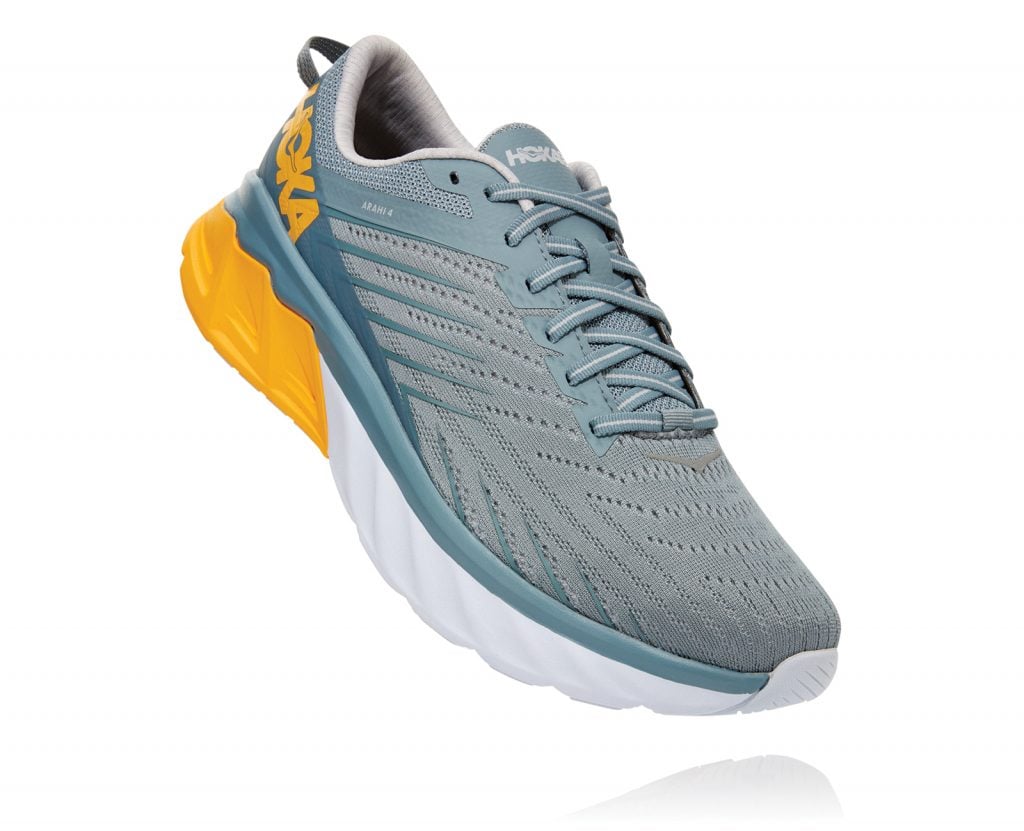 Available in Running Lab & LIV ACTIV
One of our groundbreaking stability shoes, the fourth edition of the Arahi continues to break the mold with comfortable support. The Arahi 4 provides a ride that is smooth and supportive but still prioritizes performance. Featuring our patent-pending J-Frame™ stability technology, the Arahi 4 offers support and agility throughout your run. Complete with an all-new upper, the Arahi 4 is light and sleek on every mile.
SKY
CHALLENGER ATR 5 ($219)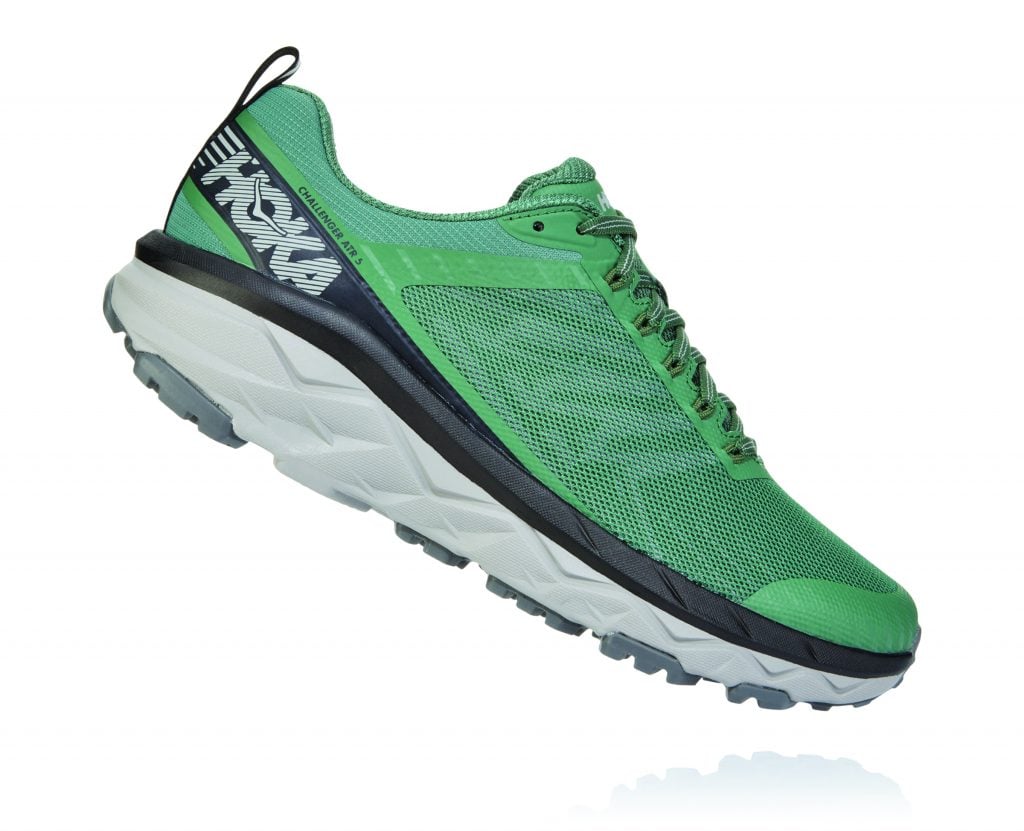 Available in Running Lab & LIV ACTIV
In its fifth iteration, the Challenger furthers its reputation for versatility. Fast and light on the trail, its midsole geometry ensures a smooth ride on the road. While the distinctive multi-lugged outsole leaves you in no doubt as to its trail heritage. Arranged closer together towards the heel for a smoother, more consistent ride, the lugs have a wider spread in the forefoot to help with grip on the trail and in wet conditions. The Challenger ATR 5 also features a modified midfoot design for improved lockdown as well as a supportive heel counter for lateral and medial security. It looks fast and goes fast.
SPEEDGOAT 4 ($259)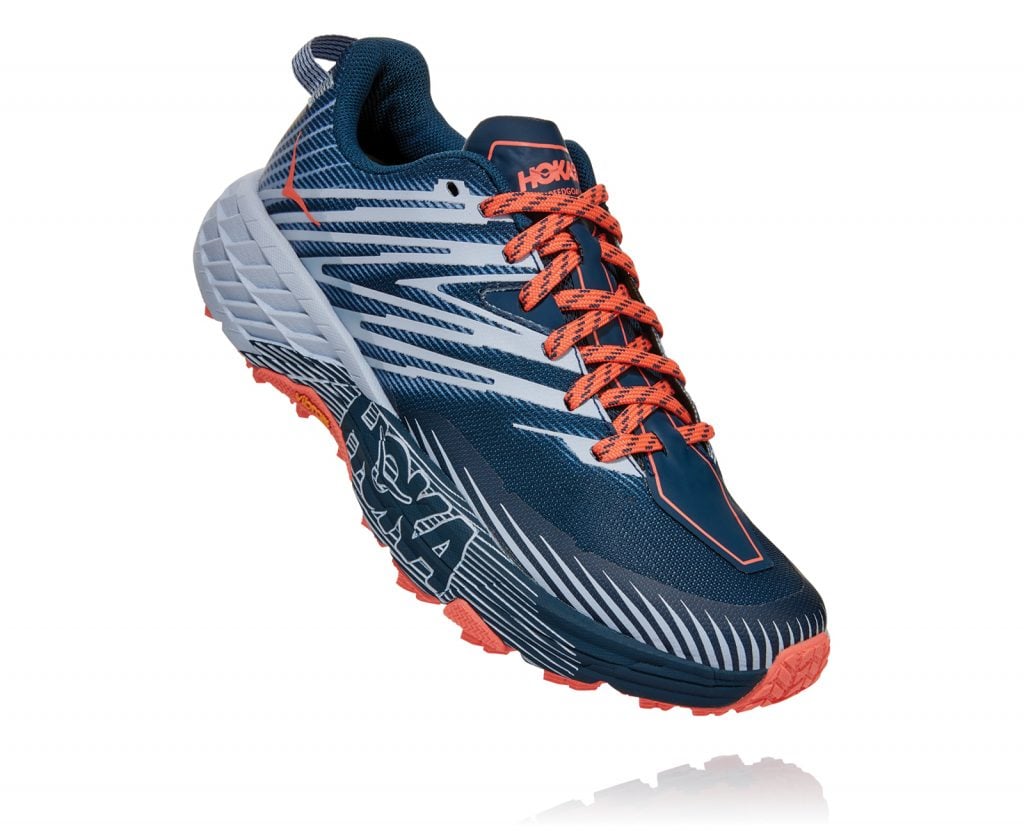 Available in Running Lab & LIV ACTIV
Named for HOKA Athlete Karl "Speedgoat" Meltzer, the Speedgoat 4 is part of an award-winning family known for making quick work of technical terrain. The fourth edition features a new breathable yet rugged mesh. We included 3D printed overlays for increased midfoot support and an overall more secure feel. Most importantly, we added a more accommodating fit in the toe box for a more comfortable ride. Grippy on the uphill and secure on the downhill, the Speedgoat 4 is badass on every trail.
FLY
CARBON X ($299)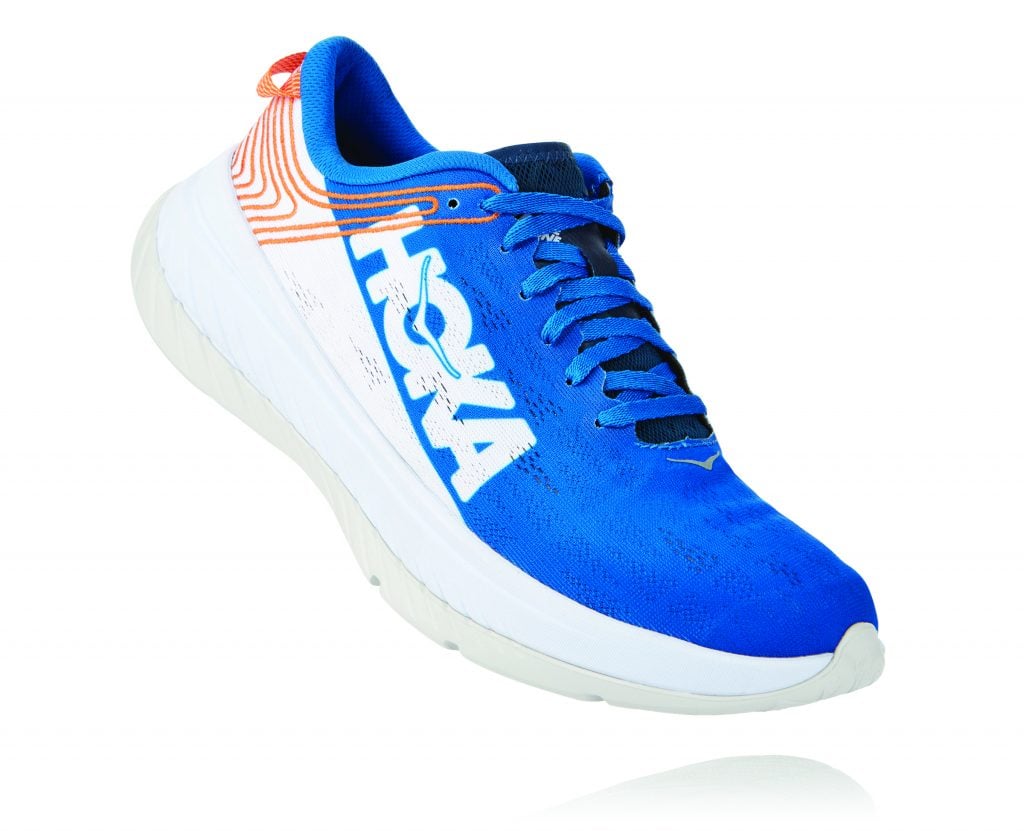 Available in Running Lab
The Carbon X is a formidable competitor. This high-performance shoe features a specially-engineered carbon fiber plate and an aggressive Meta-Rocker designed to provide an efficient, propulsive ride. Our PROFLY X technology – a special combination of foams, employed with our trademark geometry – delivers an inherently stable, soft and responsive experience. Completed with a lightweight upper scrutinized through the lens of speed, the Carbon X is designed to empower athletes to fly.
MACH 3 ($229)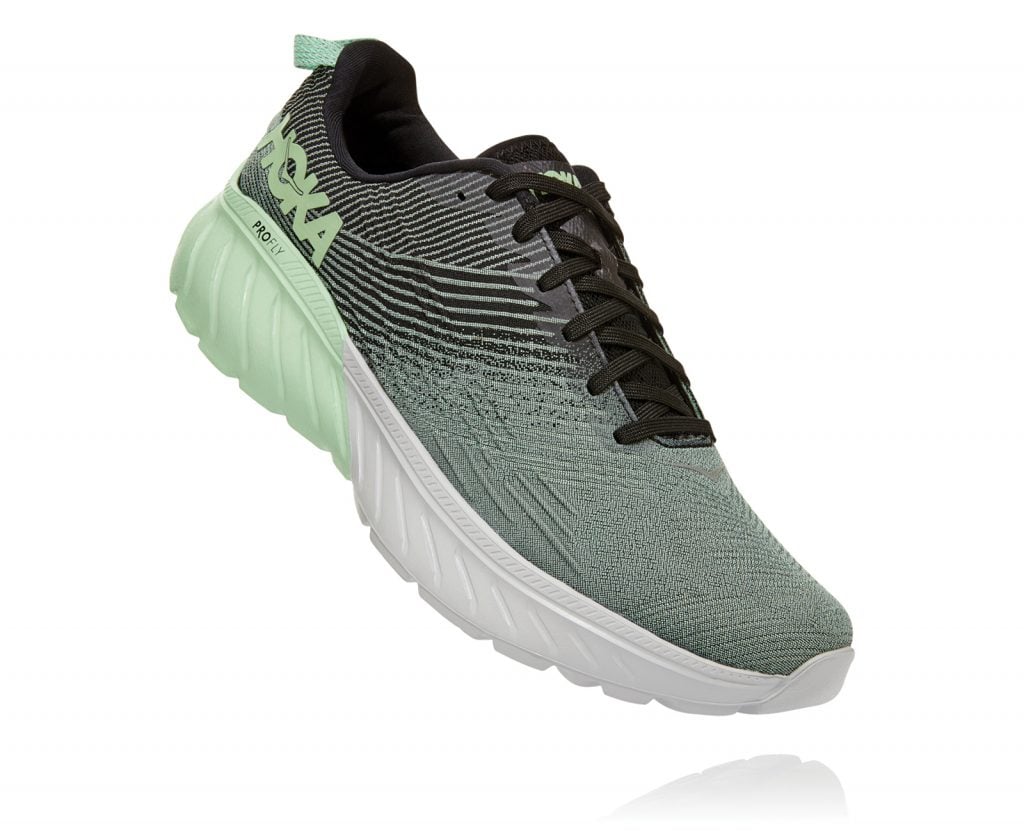 Available in Running Lab & LIV ACTIV
With an eye toward performance, the Mach 3 continues to deliver responsive cushion in an extremely lightweight package. Now featuring an engineered jacquard upper, the Mach 3 has a speed-inspired design and improved midfoot lockdown thanks to more durable fabric. This shoe provides fast cushion that'll help you push the pace on training runs or race day.
CAVU 3 ($199)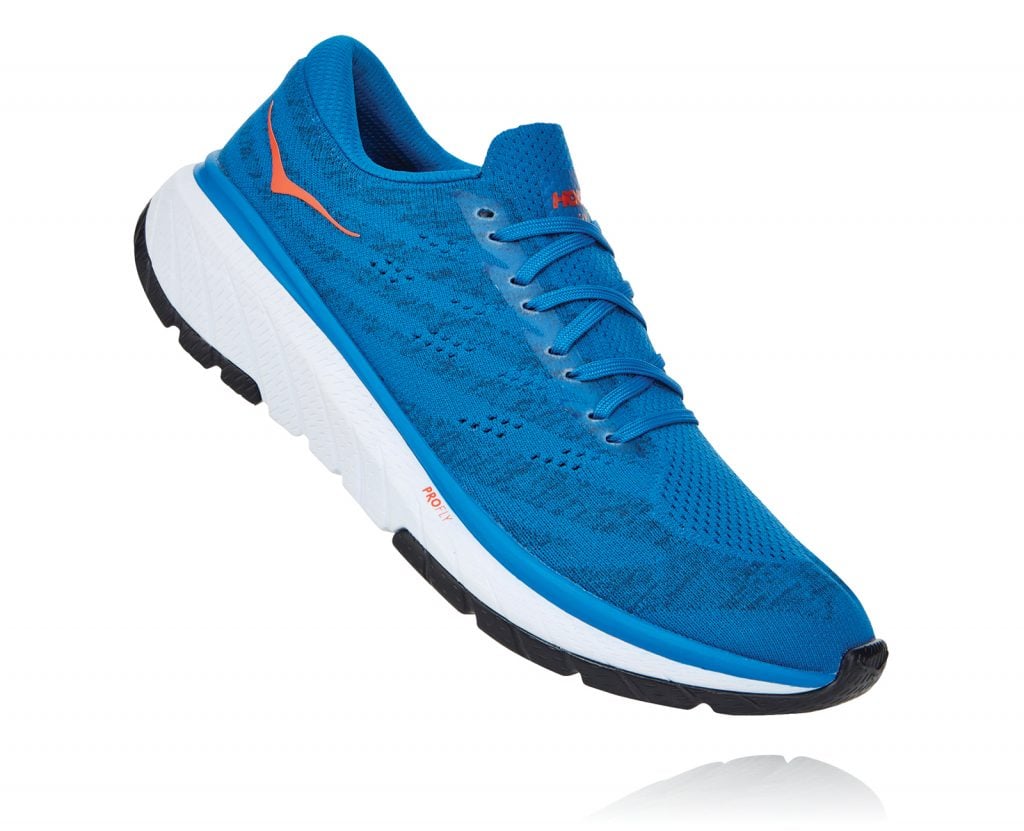 Available in Running Lab & LIV ACTIV
In its third edition, the Cavu challenges what's possible with lightweight cushion. One of our lightest trainers, the Cavu 3 features a form-fitting stretch knit upper that provides an adaptive fit and locked-in feel. We updated the midsole to include added comfort underfoot and enhanced Meta-Rocker, so you are propelled forward during your gait and can transition faster. A shoe that feels stable in the gym and is fast enough for quick turnover, the Cavu 3 is a nimble, everyday trainer.