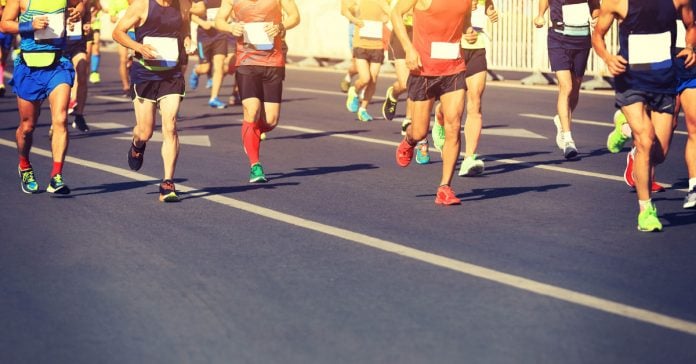 Summer is fast approaching, and with it comes the scorching heat. The baking summer sun can slow you down, cause chafing and even dehydrate you. It's a good thing science and human ingenuity brings us a solution to keeping cool while running. Have a look at five running shorts that will help you beat the summer heat.
1) ASICS Cool 2-N-1 5 Inch Shorts
ASICS touts these shorts as the perfect combination of lower-body comfort and breathability. Made of polyester, these shorts feature an inner mesh brief for comfort. The perforated woven fabric increases breathability, keeping you cool while running in summer. They also added a laminated media pocket for your keys or iPod. The reflective logo is a nice touch for runners who prefer evening runs. A great choice for serious runners.
2) Under Armour Qualifier Speed pocket 7 Inch Shorts
Known for their athletic gear, Under Armour runs for the finish line with these shorts. Manufactured using ultralight stretch fabric helps keep movement unrestricted. The center-front waistband expands for a perfect fit. Meanwhile, their inner mesh liner adds breathability. Mesh side panels help keep you cool while running. The fabric sports anti-odor technology to stop odor-causing microbes. A great way to keep cool while on the run.
3) New Balance Q Speed Breathe Shorts
Fitness brand New Balance charges forward with their Q Speed Breathe Shorts. The perforated fabric keeps runners cool. Dry Sweat-wicking technology helps keep you dry even while running. The lightweight fabric keeps runners comfortable while on the road. A pair to consider when looking for new running shorts.
4) Lululemon Pace Breaker Shorts
These shorts mix a classic fit and storage space for runners on the go. The lightweight fabric features a mesh vent in the back. Lululemon made the inner lining with quick-drying mesh fabric for breathability. An envelope pocket in the rear keeps you from losing your mobile phone. If you bring small items with you while running, these shorts are perfect for you.
5) Nike Men's 7-Inch Running Shorts
Capping off our list of great running shorts for summer is Nike's 7-Inch Running Shorts. Nike's patented DRI-FIT technology is on full display here, keeping runners cool and dry. The lightweight fabric and sweat-wicking technology keep you comfortable throughout grueling summer runs. Mesh piping on the sides gives even more breathability and comfort. The inner lining gives further comfort and support. An elastic waistband and drawcord lets you get the perfect fit. A solid pick for your summer running needsPFood and waterConclusion
And there you have it, five great running shorts to help you beat that summer heat. Get on the road in these and get fit while staying cool and comfortable.