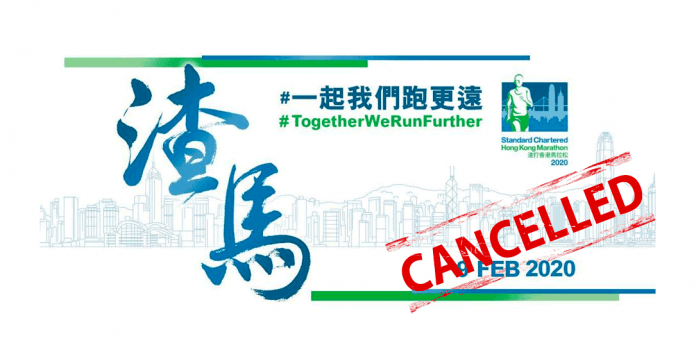 The largest running event of Hong Kong has been cancelled in the wake of the coronavirus outbreak. Close to 70,000 runners were about to participate on Saturday, February 8.
All registered participants of Standard Chartered HK Marathon 2020 will have their entires refunded due to race cancellation, as per the organiser's announcement on social media that reads as follows:
【#SCHKM2020 Cancellation Announcement 】
Public health is our top priority. To support the government's epidemic prevention efforts, the organiser has decided to cancel the Standard Chartered Hong Kong Marathon originally scheduled for 8 and 9 February. Entry fee will be fully refunded with details to be announced shortly.
While disappointed, most runners on social media seem to agree that it is a 'right' decision made for public health. You can read a review of a previous edition of Standard Chartered Hong Kong Marathon here.