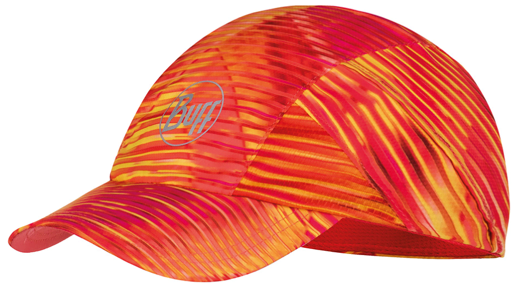 Caps have many uses when it comes to running. Ventilation, hair control, aerodynamics, narrowing of vision to enhance focus and protection from the external environment are just some of them. Style and fashion is another use of a running cap but if you want to really stand out from your running peers, wear a cap that looks good, fits your specification requirements and at the same time, one that reflects your personality, ideals and passion for running. There are loads of choices out there but here are just 6 recommendations for you to get started on your running cap choosing journey!
SOAR Running
SOAR running is a company from the UK that focusses on creating performance gear for ambitious amateur runners looking to hit their fitness goals. Its style and branding gives SOAR a unique twist and offers runners something different from the conventional. This all- weather purpose cap has laser cut ventilation holes for air flow, a single elastic lock cord at the back to adjust the size and a reflective logo in the front. It is made from 100% polyester and the fabric wicks sweat and dries quickly.
Salomon XA Cap
The Saloman XA unisex running cap functions well in changing weather conditions. It's mesh side vents let your head breathe as you heat up while wind-resistant fabric blocks the chilly breeze. It is 100% polyester and has reflective details on the back to add visibility. Enjoy the convenience that it gives because of its thin and lightweight material that makes it easy to store and also fit into your luggage when you travel to your next run-cation destination. Saloman delivers on its promise of style once again with its Fjord blue (shown in picture) design that looks awesome and is easy to match with other running gear.
Patagonia Duckbill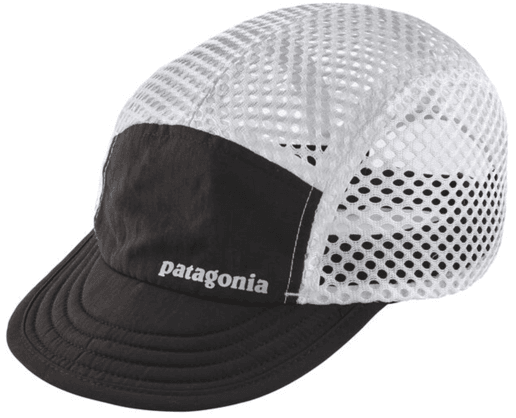 Patagonia's history dates back to 1953 and is a brand that strives to be environmentally and socially responsible. This cap in particular, is fair trade certified and made of lightweight 100% recycled nylon. The brim is made from foam that folds easily and fits into your pocket. It's open mesh design on the rest of the cap dissipates heat and is ideal for ultra- runners who require a high level of ventilation. Weighing only 43g, it has an adjustable rear buckle and a dark underbill that reduces glare.
Fractel Running Cap Autumn/Winter '19 Collection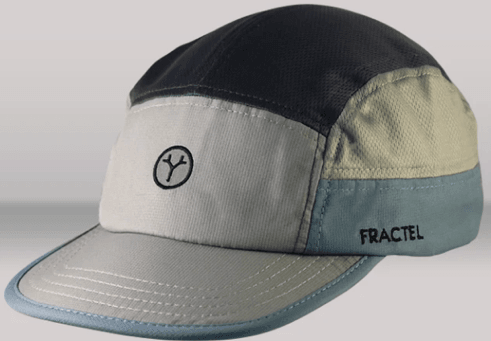 This unisex cap from Fractel is part of its Kaptiva collection. Designed in Australia, it was built to survive the harsh Australian elements without sacrificing on style. Its vintage looks are accentuated by the embroidered logo at the front and rear portions of the cap and is worn by the new age runner who dares to take the path less travelled. Fractel prides itself as a brand whose style promotes adventure and uniqueness, for a community that loves to get outside, run and enjoy the outdoors.
Buff Pro Run Cap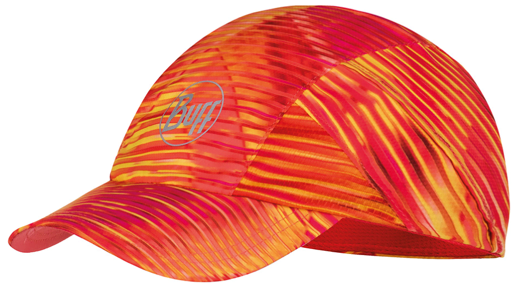 Stick out like a sore thumb as the camera snaps a shot of everyone at the start line of your next charity run. Not only does the Buff Pro Run cap come in many striking colors and designs, it is built for high-intensity usage and strikes a balance pretty well between comfort and performance. It has laser cut ventilation holes to keep your head cool during those long runs and the cap even has a multi-directional sunglass holder for you to keep your sporty eyewear firmly in place while you are running.
NRG Tailwind Convertible Camouflage-Print Nylon Cap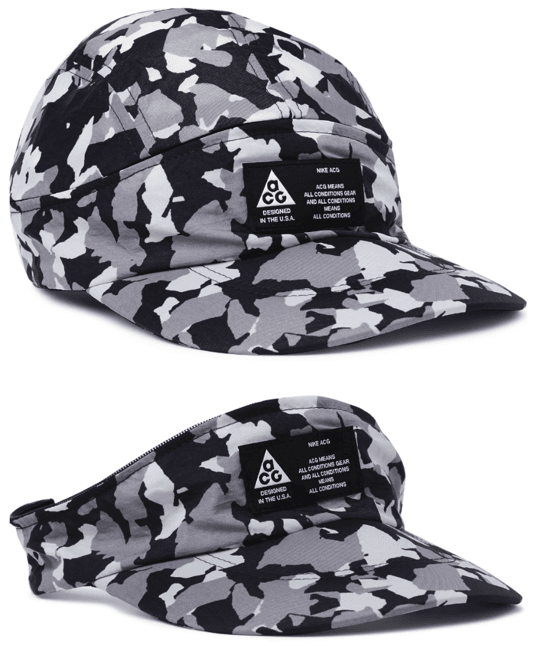 Nike's subsidiary, 'ACG' (All Conditions Gear) started in the 1980s. It created a wide range of products one of them being this, 'tailwind' cap that gives you the option of two styles in one, as the top half zips off to convert into a visor. With the option of black and blue, it boasts an appliquéd designer emblem with a camouflage design and is made from 91% polyester and 9% elastane. Not just functional but stylish as well!
Are there any ideas popping out in your mind after reading this article? Comment down below and share your ideas!
This disclaimer informs readers that the views, thoughts, and opinions expressed belong solely to the author and do not represent the views of the brands and/or companies mentioned in the text of this article.