The desire to run a marathon comes with challenges. You need to be committed to the efforts you need to make before submitting on a marathon. You need to train yourself to run for longer and longer distances.
You need to push your limits and train yourself to be in your best shape. But you also need to maintain your motivation level high. Resilience and passion are key ingredients for a successful marathon.
There are plenty of choices, marathons being organized across the whole world. Depending on what challenges you are up to, you can choose from a marathon in Africa, Europe or the USA. But some of them are more remarkable than others.
Whether it is the scenery, the vibe or the support you get from organizers, here are the top 9 coolest running marathons that will warm your heart.
The Big Sur International Marathon
What can be better than a run along the Pacific coastline? The Big Sur International Marathon is a running competition held annually in California, United States of America. You have up to 6 hours to complete it. This year the marathon had over 3000 participants from all over the world.
Along the 34 kilometers race, you have the opportunity to see amazing landscapes. It comes with a lot of challenges, too. You will have to run on rolling hills as well as rocky cliffs. You will get to see Hurricane Point, which is one of the highest points in Big Sur. The ocean and the amazing landscapes offer you a unique experience that inspires and motivates you to challenge you even more.
The Los Angeles Marathon
If the Big Sur International Marathon offers you unique landscape views, the Los Angeles Marathon is being held within the city. The LA Marathon is 26,2 miles long and includes one of the most important and iconic travel attractions in Los Angeles.
When running you will get to see the Hollywood sign, Capitol Record Tower, TCL Chinese Theater and even the Walk of Fame. What is great at this marathon besides the run in the city?
The amazing crowds that make so much noise that they motivate you to finish the race. High schools in Los Angeles have even established a Cheer Alley where they play music and encourage all the runners to go beyond their limits.
Schneider Electric Marathon de Paris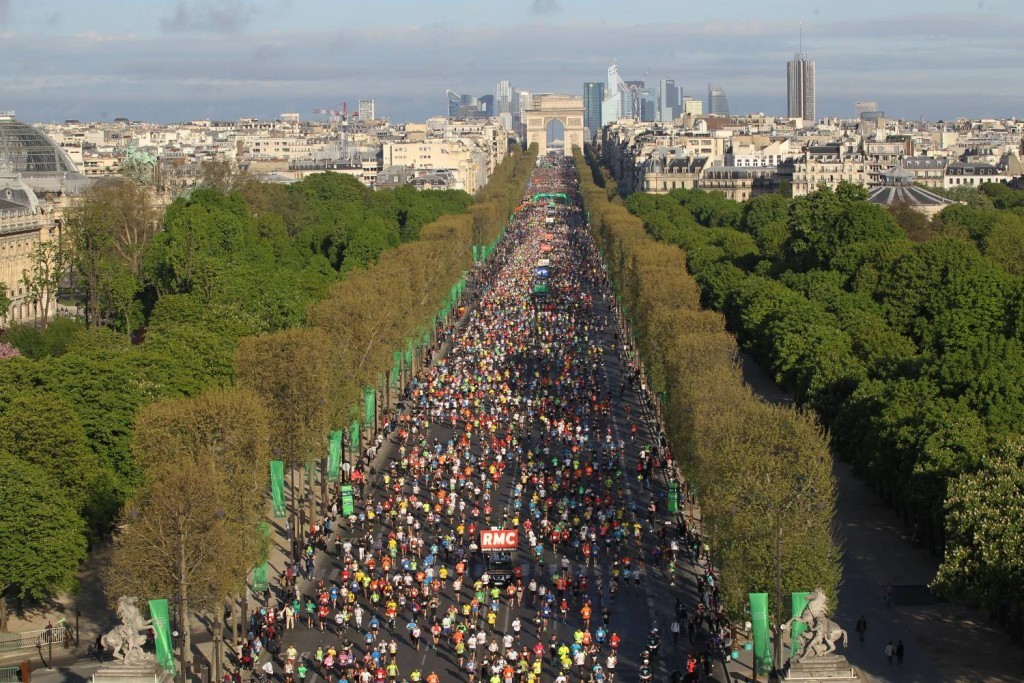 This marathon helps you familiarize yourself with the impressive Paris. Being established in 1896, it is among the most important marathons held in Europe. It attracts thousands of participants every year, this year having over 49,000 contestants.
The marathon has its starting point at Champs Elysees and ends along Avenue Foch. While running, you will get to see the Louvre, the Eiffel Tower and the Bastille, one of the most iconic landmarks in the capital of France.
The best thing that motivates you along with the elated crowds is the fact that you will finish the race with the Arc de Triomphe in front of you.
Uganda International Marathon
This marathon is about being kind. It is not just a usual marathon, but one that aims to build a strong community spirit. It is one week long and it challenges all runners with its dusty roads and high temperatures.
However, the sights are so beautiful that you will forget the heat. You will get to see Lake Victoria, one of the African Great Lakes. This marathon is different from the others because it is a crowdfunding event.
During the week spent in Uganda, you can get to see the local communities that surround the race trail and become involved in projects that aim to support them. It is kind of like a do-good, feel-good marathon.
Loch Ness Marathon
Well, doesn't it sound interesting only after reading its name? We all have heard about the Loch Ness monster and all the tales and mysteries that surround this legend. Being held annually in Scotland, it gathers every year over 8,000 participants.
Its trails are far from the city, so you will get to enjoy the amazing scenery of Highland. The marathon route is remote and it offers you the calm and tranquillity you need.
Patagonian International Marathon
If you are up to big challenges, then the Patagonian International Marathon is a perfect choice. It offers flabbergasting sceneries with glassy lakes and bright blue glaciers. Being held in Chile, it has the standard marathon length of 42,195 kilometers.
You will get to see iconic landmarks in Torres del Paine National Park and experience hostile weather conditions. Be prepared for temperatures between 2 and 10 Celsius degrees and snow, rain and winds.
Antarctic Ice Marathon
If you are up to even bigger challenges, choose Antarctic Ice Marathon. It is one of the marathons with the most extreme weather conditions. You will begin from a point which is 600 miles from the South Pole and this detail is thrilling.
The temperatures can hit even -20 Celsius degrees so if you are not correctly equipped, you can have serious health problems. At some point, the winds can hit 300kph, making it hard and challenging even for the fittest and most experienced runners.
Great Wall Marathon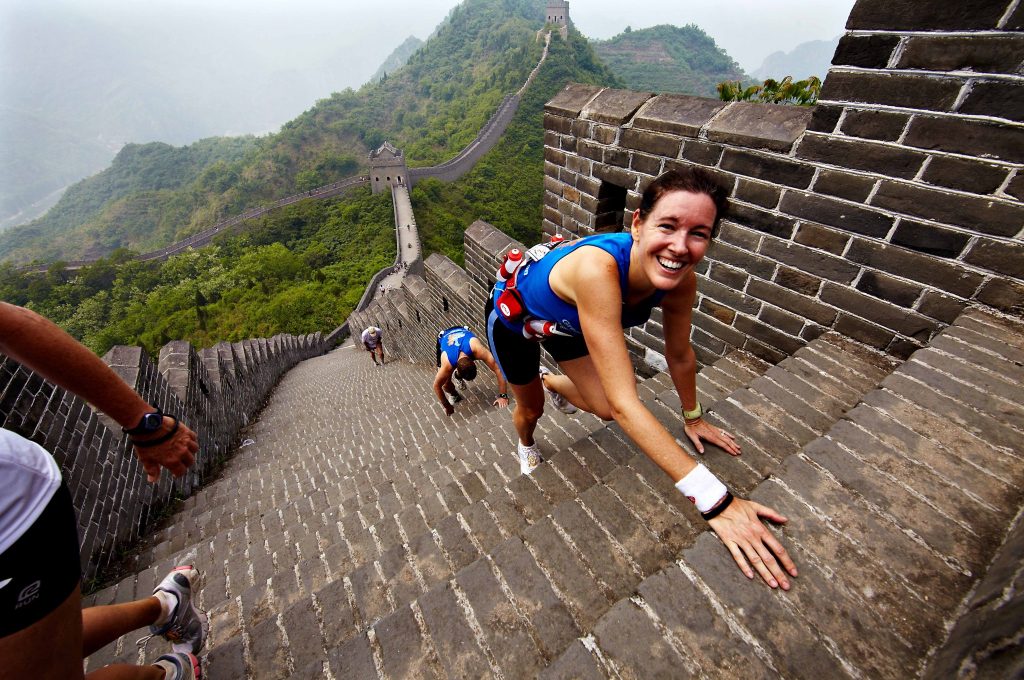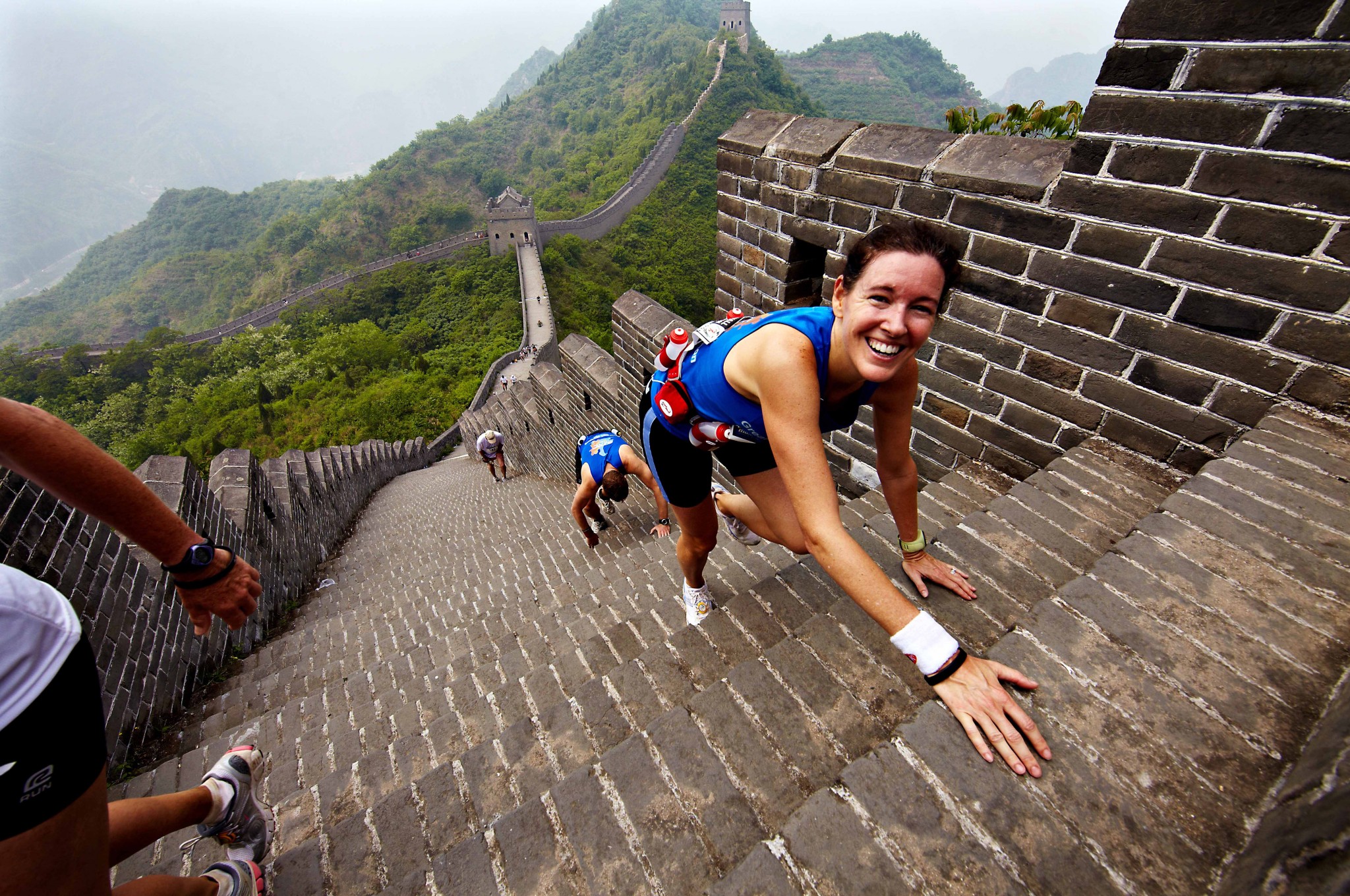 For sure you have heard about China's most iconic landmark, the Great Wall. And yes, this marathon is being held on the stairs of the Great Wall. Being challenging because of its terrain and lots of staircases, no one crowds to compete. In 2019 the marathon had a little over 600 participants.
Even if you are an experienced runner, this marathon can be a real challenge for your muscles and force. Steep staircases and trails can double your usual running time. But the motivating crowds and amazing scenery are worth it.
Kauai Marathon
If you have always wanted to go to Hawaii, this is your chance. Kauai Marathon offers you the best Hawaiian experience. Although the weather is hot and the trail is hilly, organizers know how to make you feel better. They have Taiko drum troupes along the trail that motivate you to push your limits.
You will also see hula-hula dancers that will make you feel like you are on a vacation. The amazing landscapes are inspiring and beautiful. You will run through tropical rain forests, see volcanoes and white beaches. And in the end, there is a beach party for everybody.
Conclusion
If you want to push your limits, then these 9 coolest marathons should be among your choices. You can choose from tropical and wilder marathon to challenging and hilly ones. There are also marathons organized within cities where you will see iconic landmarks while running.
Guest author: Becky Holton is a journalist and a blogger at assignment service uk. She is interested in education technologies, australian assignment help and is always ready to support informative speaking at resume writing services. Follow her on Twitter.