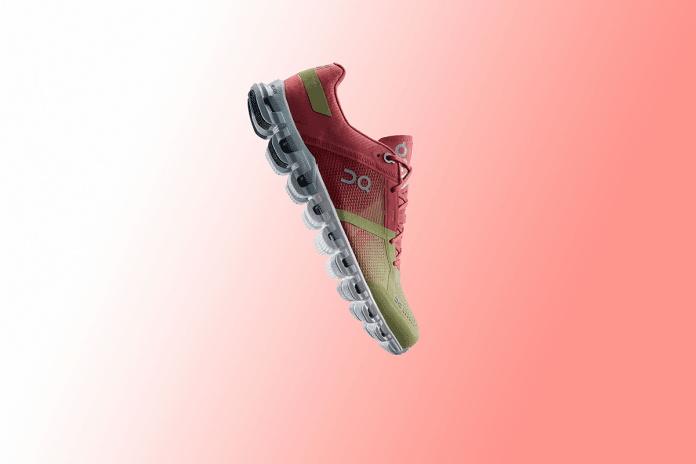 Ready, set, flow. Today, Swiss Performance brand On releases the all-new Cloudflow, a record-breaking shoe chosen by athletes, refined through training, competition, podiums and smashing personal records.
The original Cloudflow was released on November 3, 2016, three days before the New York City marathon. Over the past three years, countless athletes have exceeded personal records and won prestigious competitions in the highly responsive performance shoe. With over 60 podium finishes, including an Ironman world record, and the 2017/18 ISPO Gold Winner for Best Performance Running Shoe, the Cloudflow remains at the forefront of On's renowned product portfolio.
Now, with invaluable feedback from the athletes themselves, the new Cloudflow is better than ever. Margo Malone, an On athlete and member of the Mammoth Track Club, ran her debut marathon in the new Cloudflow this past April straight out of the box. Supported by the newest On shoes, Margo claimed first place in the Zurich Marathon, crossing the finish line a full four minutes faster than the second runner up at a time of 2:42:22.
"The Cloudflow is lightweight. fast, and responsive; perfect for 26.2 miles of racing," said Margo Malone, "When I tested the Cloudflow, I immediately had confidence the shoe would carry me through a marathon. The On team developed a racing shoe with precision, style, and durability. My favourite part of the shoe is the Helion™ foam outsole. The foam responds well to the hard ground and gives each step the feeling of floating."
With more comfort and kick with the addition of Helion™ superfoam, the Cloudflow is highly responsive and fully cushioned for optimal training and racing. The Helion™ foam combines high performance properties, delivering durability and rebound at a previously impossible level. 18 Helion™ Cloud elements combined with an even more explosive Speedboard turns impact into acceleration. Plus, the new lacing configuration and reshaped Clouds allows for softer forefoot landings and more support at high speed. All in all, a winning combination.
"After two years of wear-testing and refining the Cloudflow with feedback from our elite athletes, we've landed on the next go-to shoe for marathon training and racing," said On Co-Founder David Allemann," With the addition of our new Helion™ superfoam, increased stability in the heel cup, and a snappier Speedboard in the midsole, the Cloudflow is the perfect blend between comfort and performance."
The Cloudflow retails at $219. Find the Cloudflow in Running Lab and LIV ACTIV from November 7th.