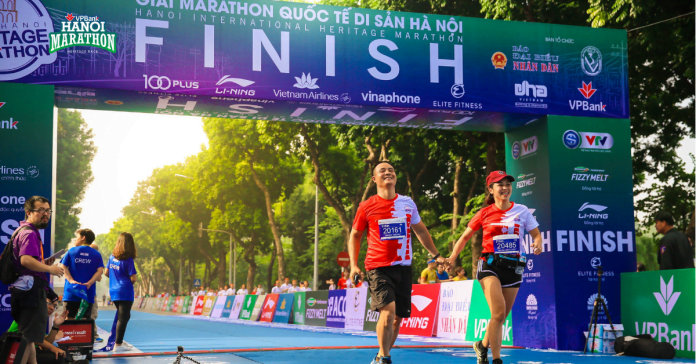 In May, the course for Hanoi Marathon – Heritage Race has been officially certified by Grade A Measurers of the IAAF-AIMS (International Association of Athletics Federations-Association of International Marathons and Distance Races). HIHM received high evaluations on technical aspects, landmarks, and cultural values.️
In order for our athletes to enjoy the most of the Hanoi's heritage and the six central districts of Hanoi, the organiser and IAAF-AIMS has standardised the course and included in it these following landmarks: the Opera House with its French architecture, Bay Mau lake and Thong Nhat Park, the thousand-year-old Temple of Literature , and Truc Bach lake, along with the ancient copper-wielding village of Ngu Xa.
Along with the inclusion of these new landmarks, your favourite Hanoian heritage features of HIHM 2018: Hoan Kiem Lake, West Lake, Long Bien bridge, Ho Chi Minh's Mausoleum, Hoang Dieu road, and more, are still part of the course of HIHM.
We believe that this IAAF-AIMS certified course will bring you an internationally-qualified marathon and fond memories of the thousand-year-old capital of Hanoi.

Register at https://wejust.run/HanoiMarathon