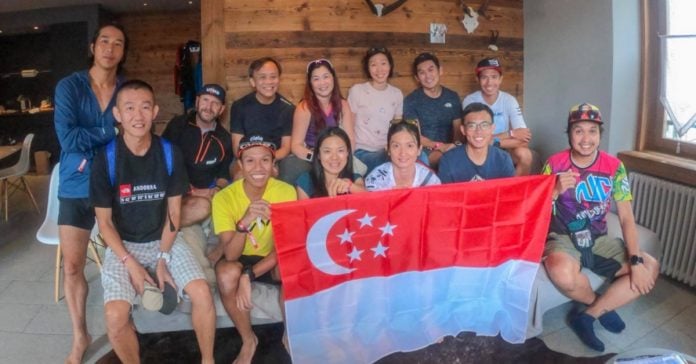 1. Get the Right Equipment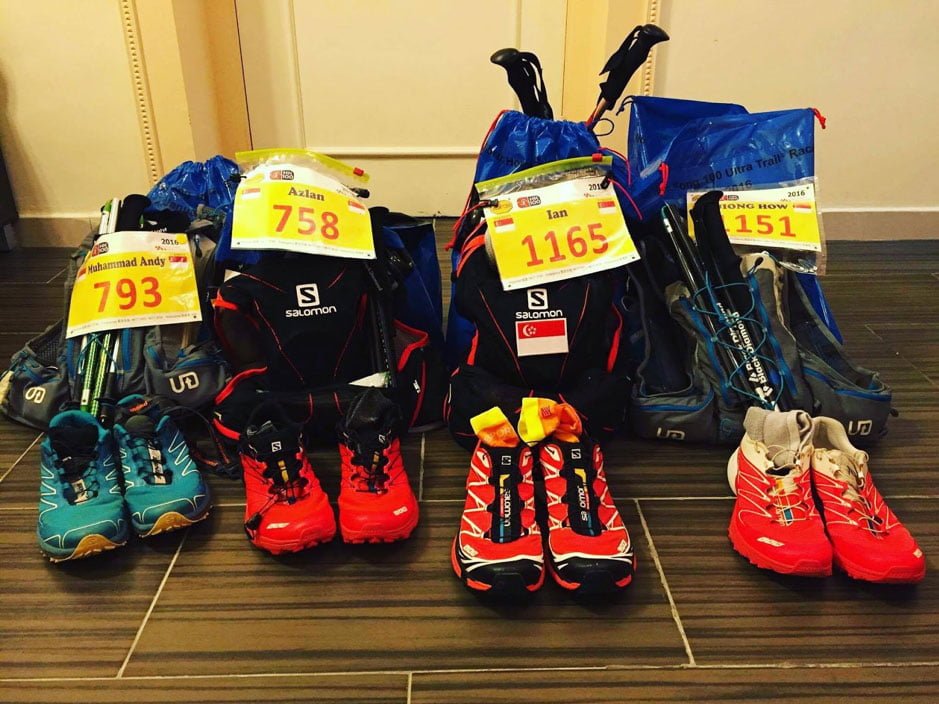 Running Shoes
Running shoes are crucial for tackling the different types of terrains the mountains may offer.
For training: Salomon Sense Ride 2
For racing: Salomon Sense SG (for racing faster, shorter races) and Salomon Ultra Pro (for racing ultra-distances, where cushioning is more important)
Running Equipment
Apart from running shoes, running equipment are as important too – you can't expect to find a pit stop in the mountains.
Hydration Vest: Salomon Advanced Skin 12L (for 100k races and above), Salomon S/Lab Sense Ultra 8L Set (any distance up to 100km). We are big fans of the Salomon Advance skin series and S/Lab Sense Set line up of hydration packs and have been loyal users of Salomon kit from the previous generations.
2. Places to Train for the Mountains in Singapore
The total absence of mountains should not be used as an excuse not to train for an ultra-marathon. On the contrary, one can get very creative in finding spaces ways to train for mountainous races in the urban landscape of Singapore. Over the years, our coaches have also managed to adapt and modify our training programmes to suit the terrain constraints we face here. In other words, it is absolutely possible to prepare for the big mountains in our city. Here are some suggestions:
Fort Canning Hill (Fort Canning MRT/Clarke Quay MRT)
Pro-tip: Cross the overhead bridge behind G-Max Reverse Bungy and run repeats along the section spanning River Valley Road, behind the Foothills, extending all the way to Fort Canning Station Exit B.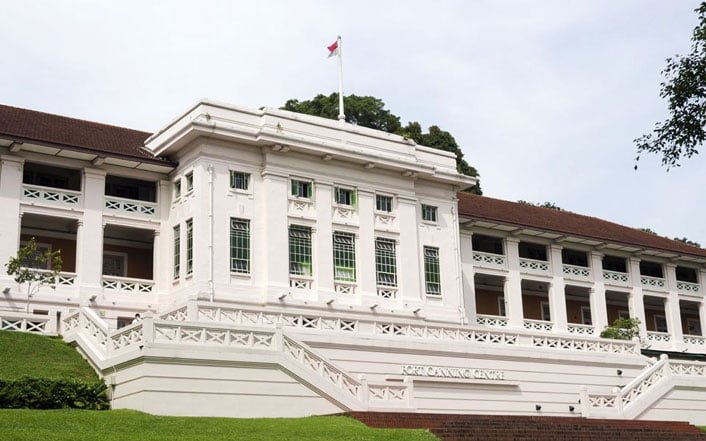 Bukit Timah Hill
While it's common for trail runners to spend time "chasing vert" or accumulating elevation gain by running up and down continuously, we believe that an emphasis on spending time on feet is just as important. The reason for this is that the concept of running for hours on end may be a somewhat foreign concept to many first-time trail runners, as compared to training for a shorter road race.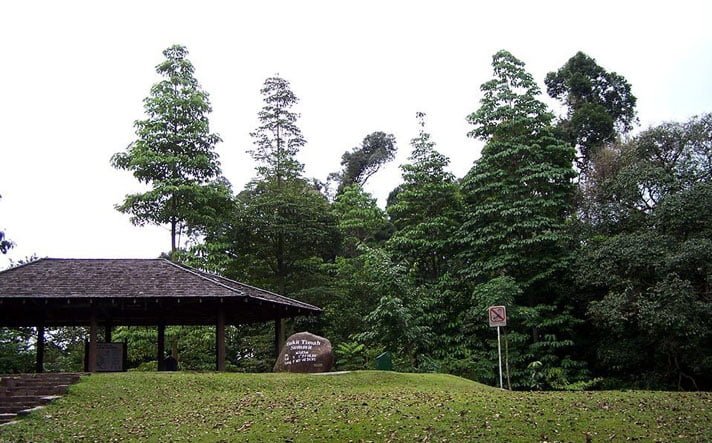 With that said, you are welcome to try the LLRH loop, a carefully constructed training route designed to develop endurance, speed, climbing and descending skills all in one loop. It does get competitive once you start looking at the fastest known times set by our local runners. Try and see if you can beat them!
Lorong Sesuai (Bukit Batok Nature Park)
Another well-kept secret of a training ground for trail runners here, this quiet road can be located by running further down the road from Bukit Timah and also serves as one of the entrances to Bukit Batok Nature Park. Although only a long uphill road that ends at the base of a staircase, its prolonged slope helps to simulate the sustained climbs that runners will face when racing overseas.
Vigilante Drive (Kent Ridge Park)
A hidden jewel of a training ground in the West of Singapore, Kent Ridge Park offers a variety of terrain ranging from long, gentle slopes, to sharp, steep uphills. Vigilante drive, being of the latter variety, is a short road with a nasty climb that begins at South Buona Vista Road and ends at the junction of Kent Ridge Park.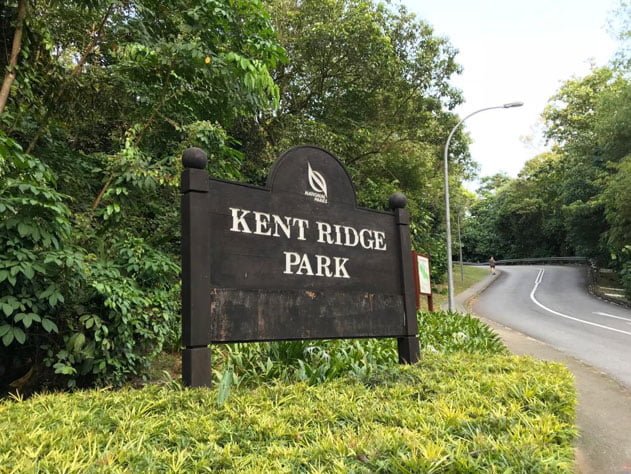 The World is Your Stage – Running as a Means to Explore the Globe
Trail running is more than just running in nature; it's also a way to connect with the people, culture and community of the locale. More often than not, we end up sharing moments with other runners during the races we run. While we may not always speak the same language or even understand each other, there is a certain camaraderie among all racers, a common bond forged through the suffering and experience that all of us are going through and sharing at that moment.
3. Things to take note of in trail running
i) Mileage matters – more specifically, time on feet
In trail running, training is usually done according to time instead of a specific horizontal distance. This is because time on our feet is a much more realistic indicator of effort and training load compared to distance alone.
For example, an elite athlete make take half the time to cover a 10k compared to a novice. While the same distance may be prescribed, the training load experienced by both athletes is significantly different; likewise, the effort involved is very much dissimilar. Effectively, taking this into consideration prevents overtraining and burnout.
ii) Prioritising hydration
Rehydration during exercise is dependent on individual sweat rate and environment (temperature), and the need for electrolyte replacement depends on sweat composition. Therefore, simply guzzling water when feeling extremely thirsty does not resolve the problem of dehydration. On a day to day basis, it is necessary to improve fluid intake throughout the day in order to train and race in a better-hydrated state. A significant amount of stress placed on the gut during racing is intricately tied to the ability to hydrate and fuel properly.
We usually treat our long runs as a simulation for race day and as an opportunity to test out the strategies for fuelling and hydration. It is not just a matter of your electrolyte drink taste and the frequency of consuming it, but how it works out and responds to your individual sweat profile. As they say, racing nutrition varies greatly from person to person, and there is no one silver bullet. So make sure you test what works for you in training before trying in out in a race!
iii) Chasing Vertical Meters
Elevation training benefits endurance athletes of all types because it activates muscle groups that are not usually firing when running on flat surfaces. By doing work against gravity, athletes also develop significantly more muscular strength during push-off. In doing so, athletes become less prone to overuse injury as more holistic strength is developed.
As the saying goes, hills are also speed work in disguise. In order to achieve the same (flat) speed on an incline, one has to work harder uphill, and also inevitably run faster downhill, activating more muscle groups to stabilize the fall under gravity.
About Live Low Race High – A short history of the team
As a collective, Live Low Race High (LLRH) was first established as our team name for The Great Relay – 100km trail & road relay race in 2015. The name was in part a play on altitude training theories such as "Live-high, train-low" and "Live-high, train-high", in part an allusion to the non-existence of mountains that Singapore trail-runners can train on. It's also the mindset that we Singaporeans can dream of running the biggest mountain races in the world, even if we do not have any in our own backyard to train on.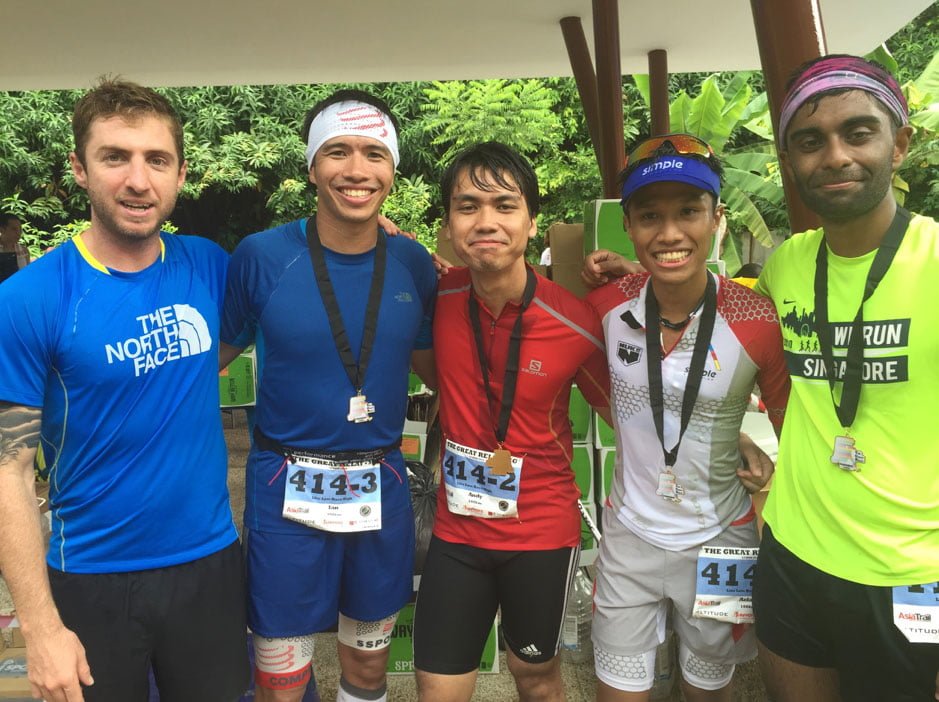 Like most people, trail running was not on our minds when we first started running. Instead, most of us were forcefully introduced to the sport by being made to run during Physical Education (PE) classes in school, and later in life, during National Service (NS). After few short road races and some marathons, however, we soon grew bored of pounding the same routes on the tarmac and found ourselves drawn to exploring and running on softer trails. While lacked the ideal terrain here in Singapore to prepare for the big mountain races we were passionate about, something about the sport of trail running and dreams of spending time in the mountains kept us hooked. We sought to improvise and find creative ways to get the necessary training to chase our big mountain dreams, right on this pancake-flat island that we call home.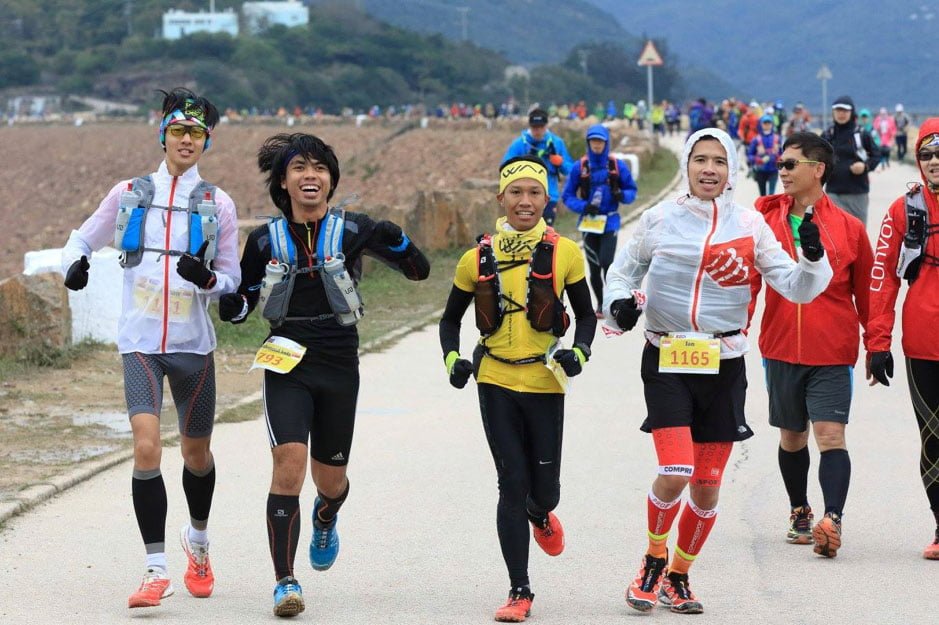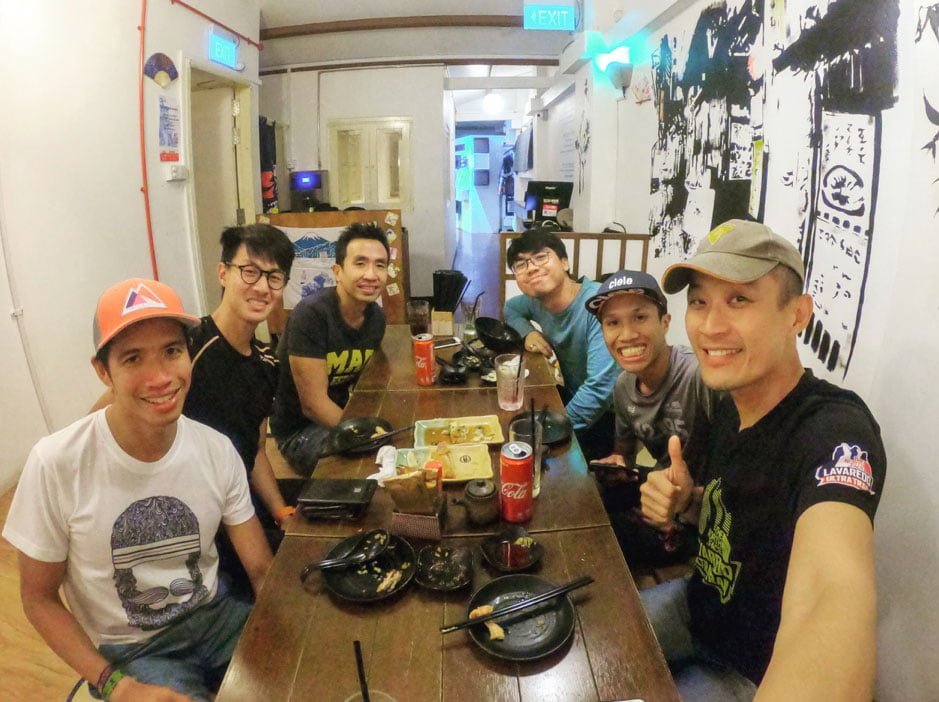 As a group, the legendary Salomon athlete Kilian Jornet, one of the greatest trail runners of all times, has been a massive inspiration to us on our journey to becoming trail runners. His legendary wins at the iconic Ultra-Trail du Mont-Blanc (UTMB) were a catalyst for us taking the next step forward in becoming trail runners, and by accident, global citizens. The possibilities of adventure, travel, camaraderie and friendship with not just Singapore runners, but like-minded souls from every far-flung corner of the world, became appealing to us.
Getting into the sport between 2012 and 2014 was a most opportune time, it coincided with the increasing popularity of the sport. We followed the exploits of the formidable Salomon-Suunto international team as they raced across the world via Salomon's slickly produced Youtube videos – Salomon TV. This came full-circle when some of us were also fortunate to be able to attend trail running workshops led and guided by Salomon athletes like Ryan Sandes and Greg Vollet at UTMB last year.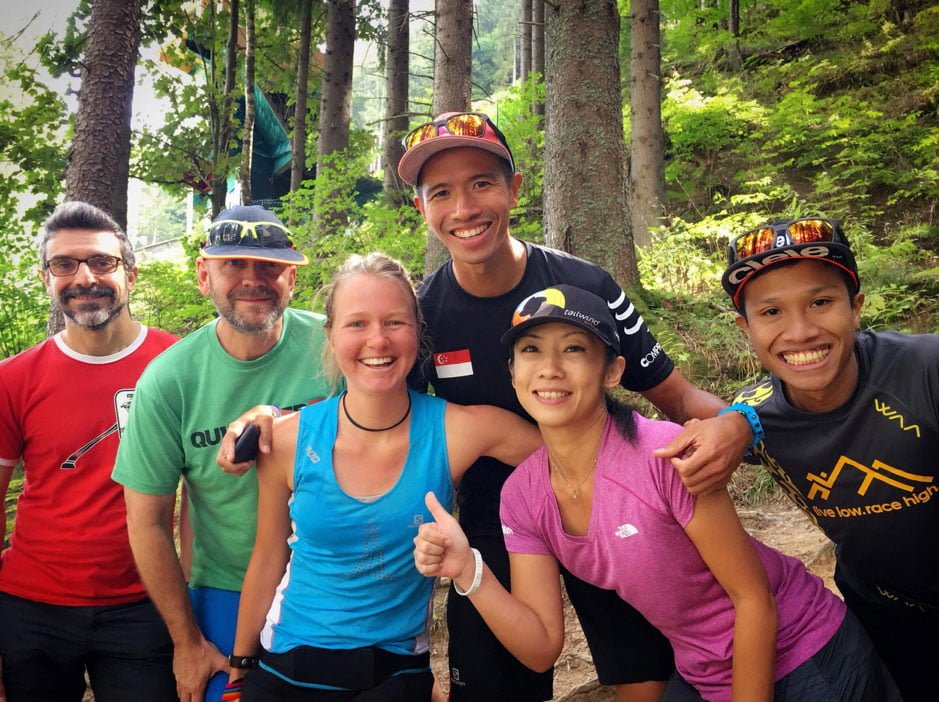 Getting your first pair of Salomon
Salomon was born in 1947 in the heart of the French Alps and the birthplace of modern alpinism. Through performance driven design, Salomon delivers innovation and progression to mountain sports; converting new ideas into action and expanding the limits of possibility. Salomon's heritage, culture, and commitment are tied together by one simple concept:
"The world's leading mountain people creating the world's leading mountain products."
You can find Salomon products in Running Lab – specialty running store, and LIV ACTIV – outdoor lifestyle concept, the exclusive distributor in Singapore. For full stores list, please go to Running Lab Singapore stores or LIV ACTIVE stores.
Its #TIMETOPLAY!