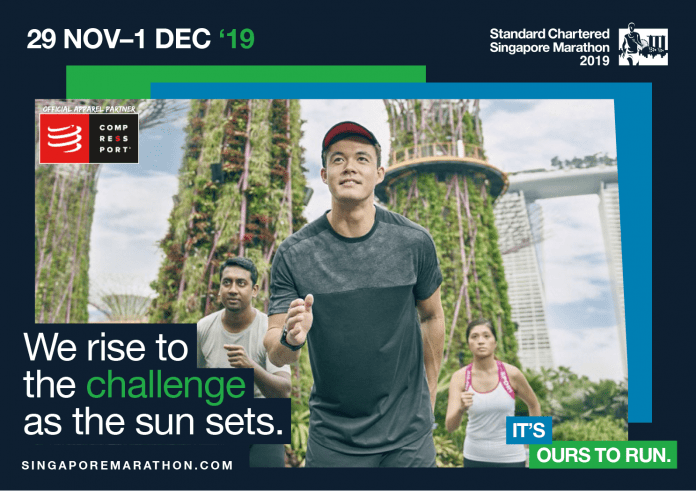 Compressport has announced that it will be the Official Apparel Partner for the Standard Chartered Marathon Singapore (SCSM) 2019.
You can expect cooler temperatures during the evening race, an increased number of entertainment zones to keep your spirits high, fantastic crowd support while the city is bustling, and a beautiful view of Singapore's night light for this year's SCSM. However, all these experiences will only be completed by donning the official event apparels by Compressport!
Be Part of The Sea of Blue
The race singlet for this year's SCSM is made up of microfibers and is designed to be ultra-light and breathable to keep runners cool throughout the race, no matter the weather.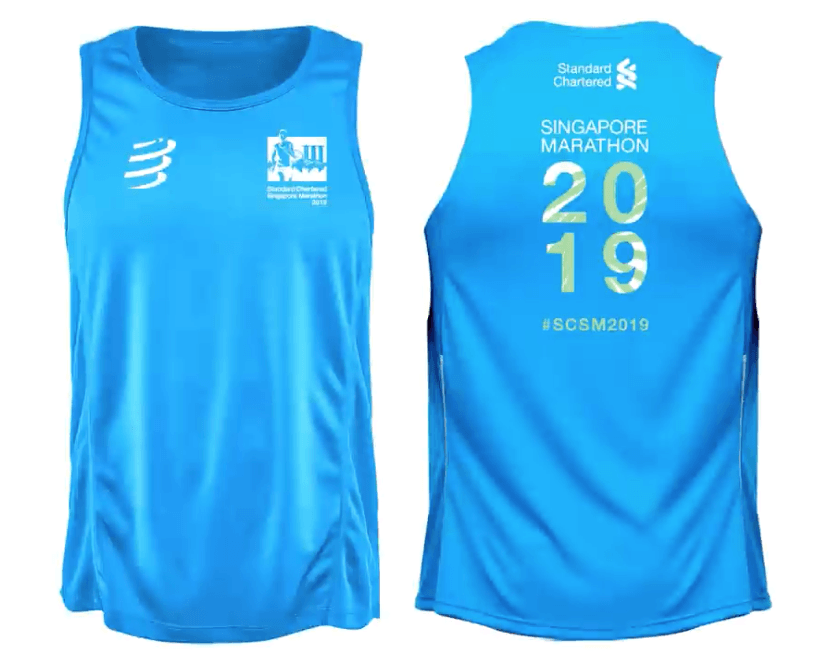 Your Ultimate Bragging Rights
Wear it with pride when you crossed the finishing line at SCSM 2019 on 30th November. Exclusive Finisher T-shirts for Marathon (42.195km) finishers only! The Royal Blue T-shirts are for the gentlemen and the ladies will earn a Cool Green Finisher T-shirt.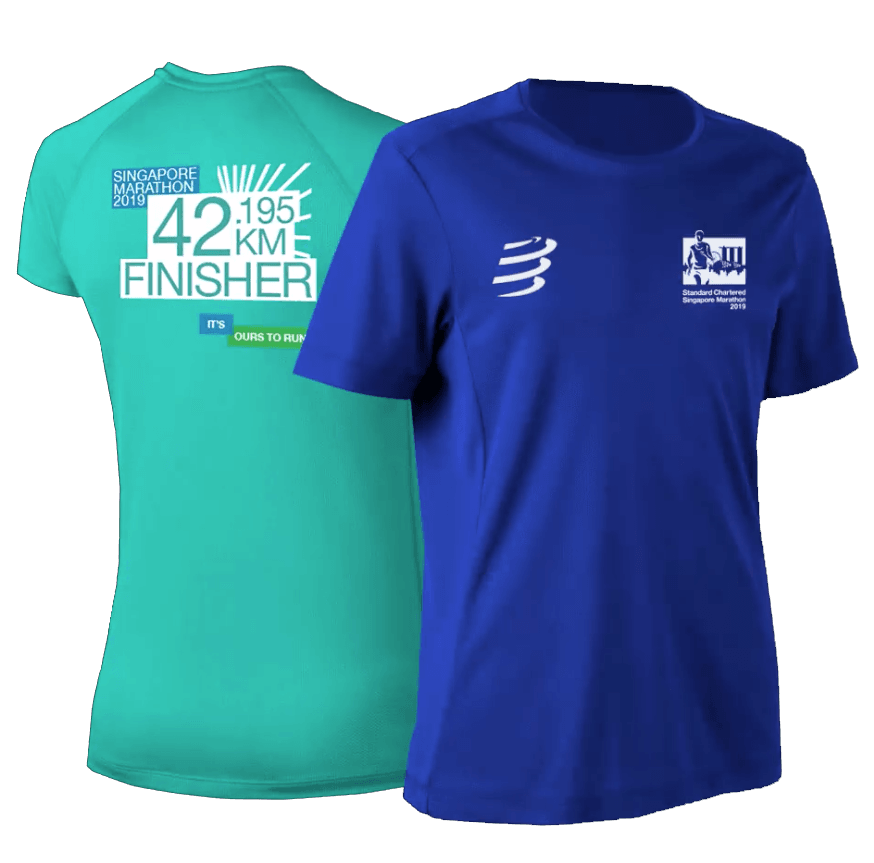 New Evening Race Format
Standard Chartered Singapore Marathon (SCSM) recently announced that the 2019 edition of the race will upgrade the athlete experience with a new evening flag off time at 6:00 pm on Saturday 30 November for the Marathon, Half Marathon and Ekiden distances while shifting to a three-day event format. The Kids Dash will take place on Friday 29 November while the 5K and 10k races will take place on Sunday 1 December providing a distance for everyone.